I've been working on this for 3 months, and here it is:
My iOS 12 review:
macstories.net/stories/ios-12…
I poured hundreds of hours into this, especially the big Shortcuts chapter (with tons of examples and videos).
Enjoy!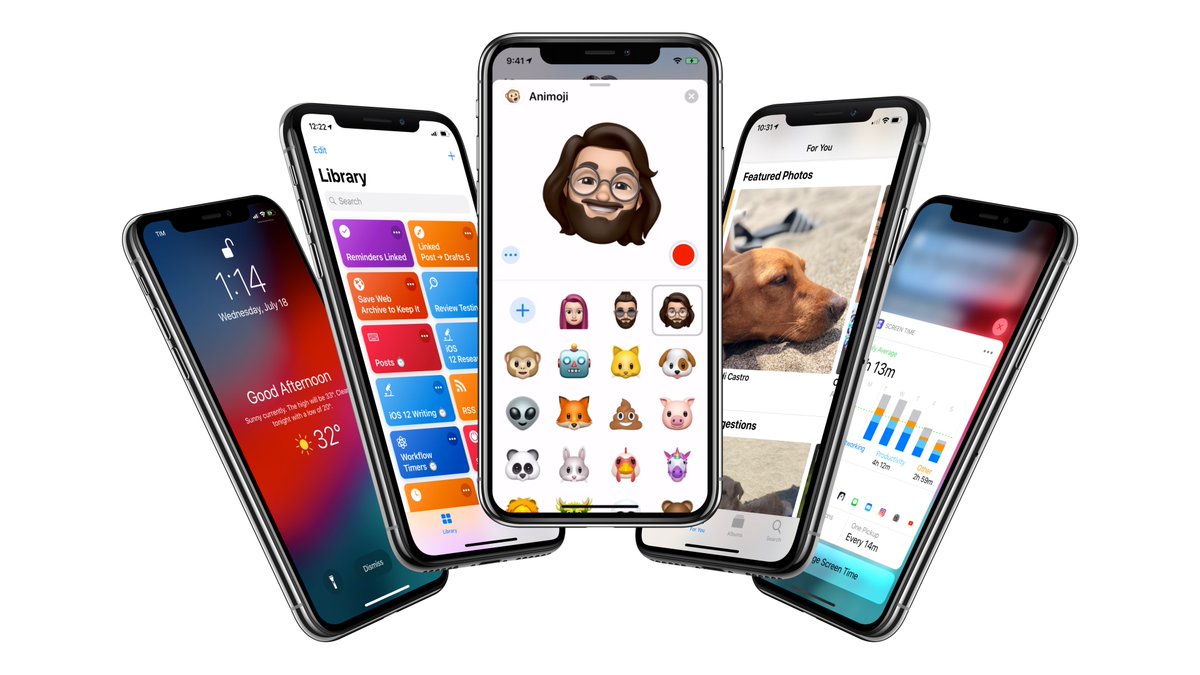 Of course, there's more to the review!
It was my pleasure to work with
@imyke
again to offer an AUDIOBOOK version, available here:
gumroad.com/l/iOS12Review
If you're a
@ClubMacStories
member, it's 60% off. The audiobook is just over 3 hours. Works great in Overcast and Castro.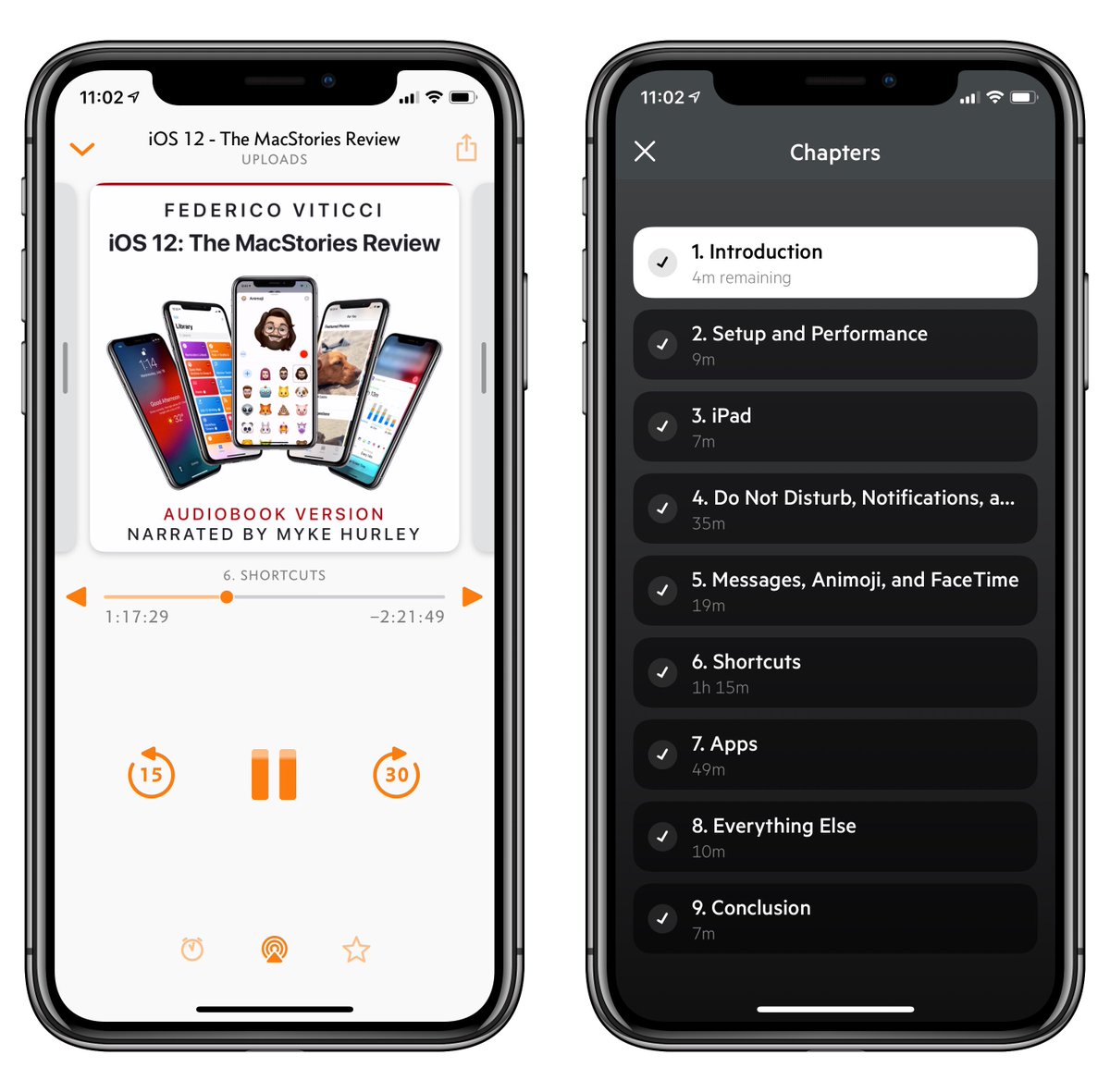 There is also an eBook version of the review.
This is *exclusive* to
@ClubMacStories
members, and it's free. It looks really good in the new Apple Books for iOS 12.
Members: find your downloads here
macstories.memberful.com/account/downlo…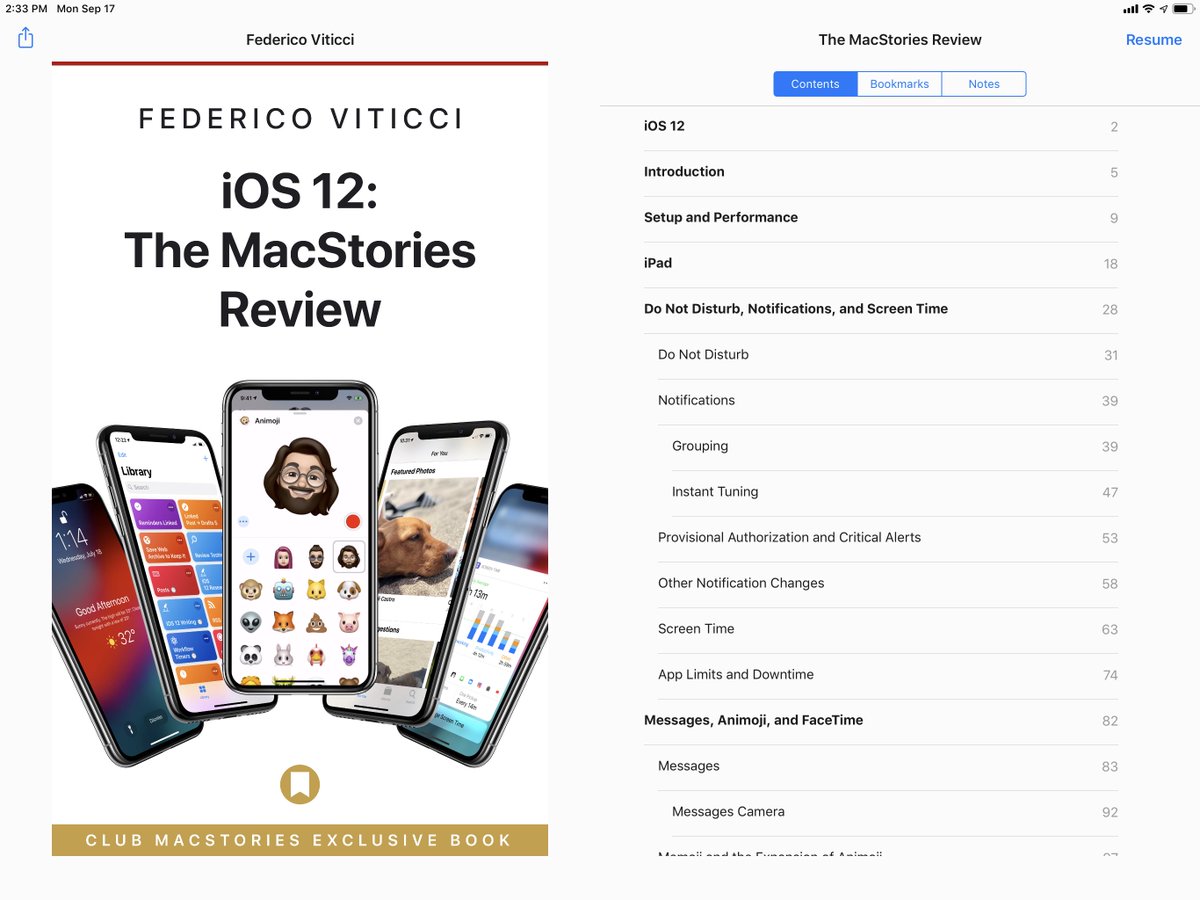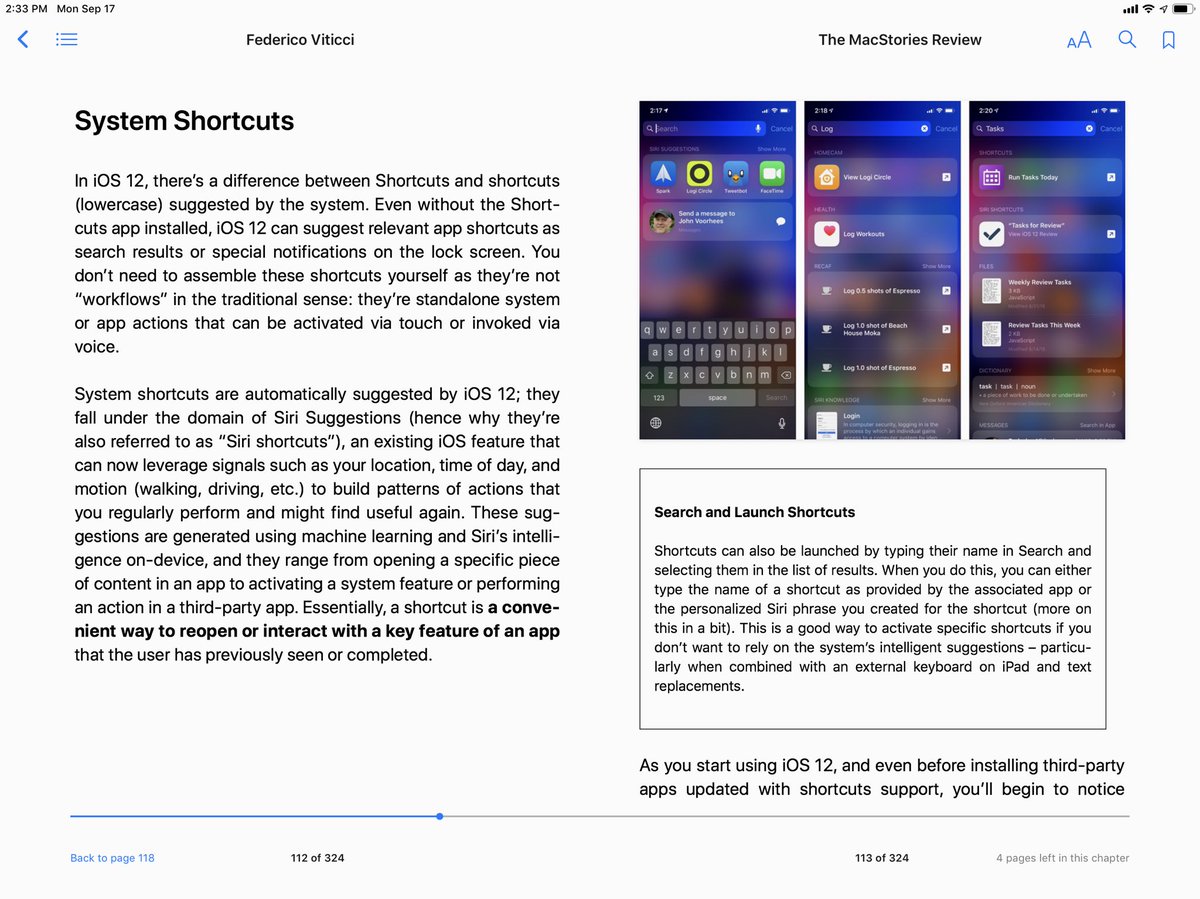 This year's review is roughly 25% shorter than last year.
The big focus is the Shortcuts chapter. I tried to cover all the aspects of Siri shortcuts AND the Shortcuts app, with many third-party app examples.
You can find the Shortcuts chapter here:
macstories.net/stories/ios-12…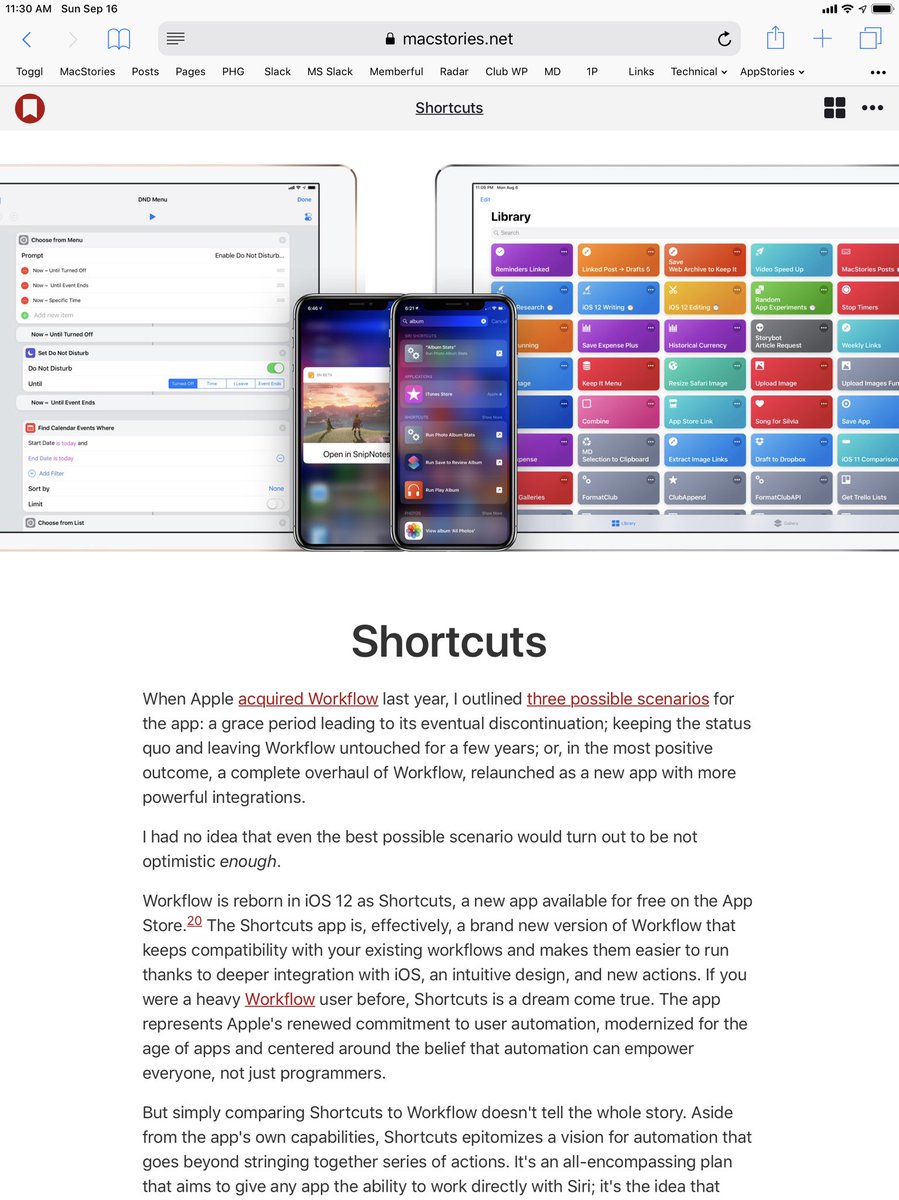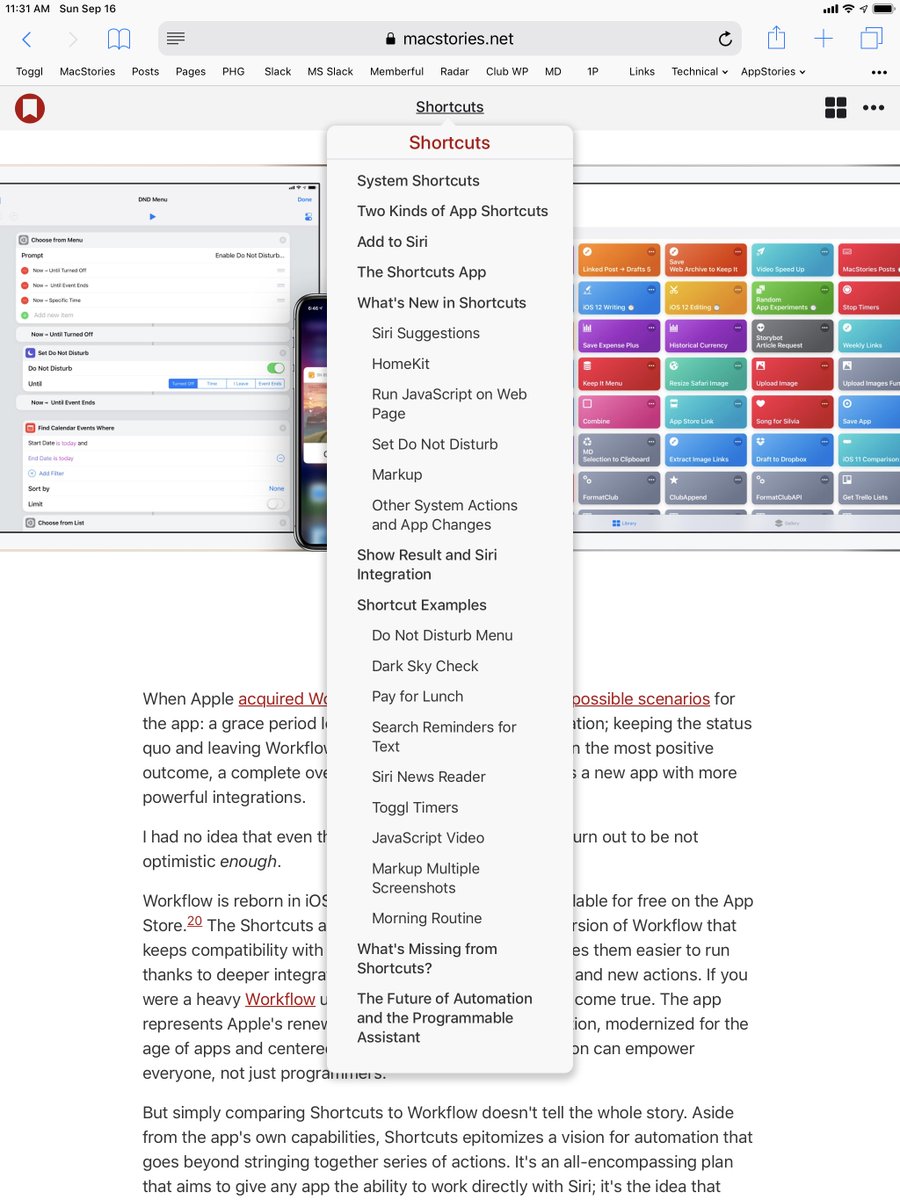 I covered all the changes in the new Shortcuts app. Then I created some advanced shortcuts for readers to download.
You can find my Shortcuts shortcuts (heh) – including videos and links – here:
macstories.net/stories/ios-12…
(Check out Siri News Reader and Morning Routine!)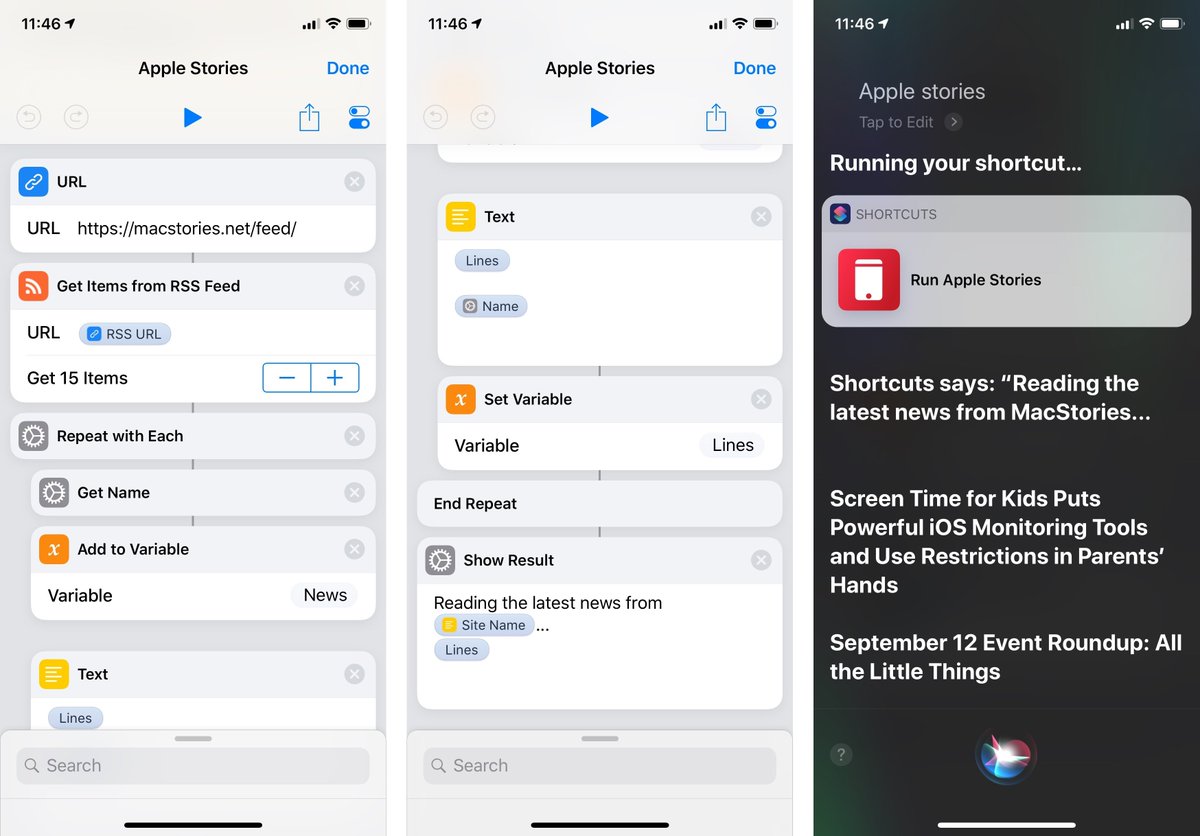 Finally, I just want to say thanks.
Thanks to everyone who's going to read the review. Thanks
@imyke
for lending his voice again. Thanks
@iryantldr
for his editing help. And many more:
macstories.net/stories/ios-12…
I hope you all enjoy what I prepared this year. ❤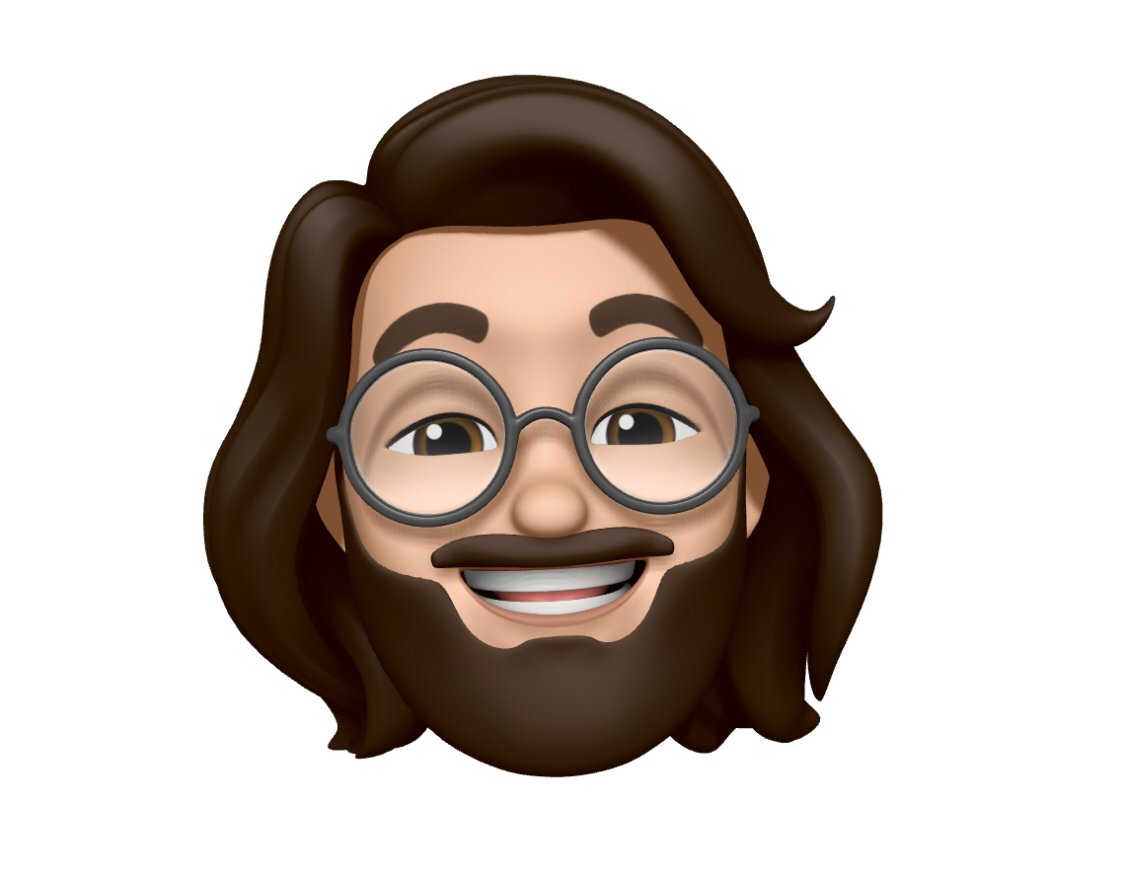 Oh, and I should add:

The review is full of Easter Eggs. Including a long one spanning multiple screenshots and pages.

Have fun finding them all. 😄
So today has been incredible. Highest-ever traffic day for one of my iOS reviews. +380% Club signups 👀
Most of all, I'm glad that people can find the review useful and entertaining.
Thank you. You always make 3 months of work more than worth it. ❤
macstories.net/stories/ios-12…
Here are some stats on how the iOS 12 review is performing, 30 hours in:
- 300k page views
- 180k inline video playbacks
- 86k image gallery interactions
- External links clicked 28k times
- 6 TBs of assets transferred from our CDN
-
@ClubMacStories
signups +380%
By any possible metric, this is the best any of my reviews has ever performed, and we're well on track to beat our previous milestone of 1M views in the first week.

I'm lucky to be doing this, and I'm extremely grateful to anyone who's read and shared it so far.