Roughly 66% of
@TheTimesofMalta
poll respondents think that we need to see the back of
@adriandeliapn
.
That's also ignoring worse such as being under investigation for money laundering and generally being insolvent (he calls it cash poor). 1/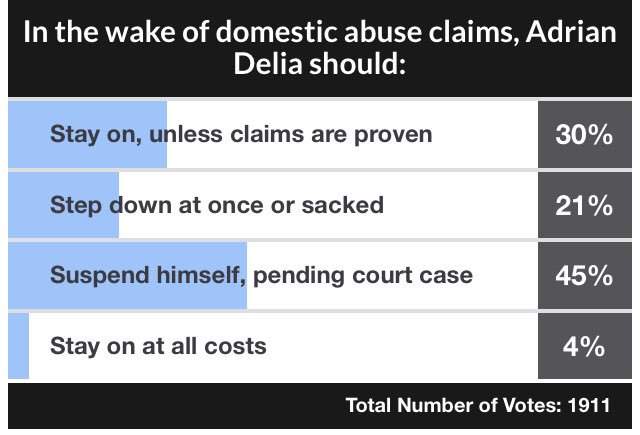 Ignoring the knife, the picture one gets is that not only have the kids lost all respect for their visibly drunk father but cower from expected hits & covertly film to report him whether to the other parent or to grandparents.
Not a pretty sight. Pathetic really.
3/
And Adrian, the "just remember who put that hatred in your heart" or "she turned you (the kids) against me" lines are lies absent or abusive fathers tell themselves.
4/