🚨GOP Leaders Held Private Meetings With Ukrainian Politician Under Investigation for Money Laundering and Supporting Russian Separatists
medium.com/@ScottMStedman…
1-
In October, GOP bundler/Great America PAC board member/NYGOP Finance Co-Chair Yuri Vanetik registered as a foreign agent for Ukrainian MP Serhiy Rybalka.
2-
This came one month after Rybalka came to DC and met with McCarthy, Royce, Pittenger, and Daines. Rybalka started paying Vanetik in July to organize these meetings.
3-
The congressmen/Rybalka posed for pictures posted on Rybalka's personal Facebook page.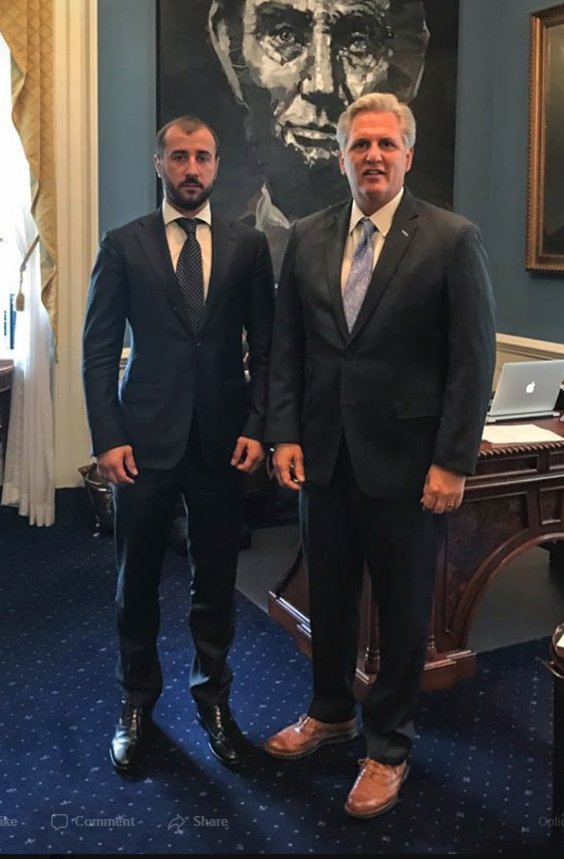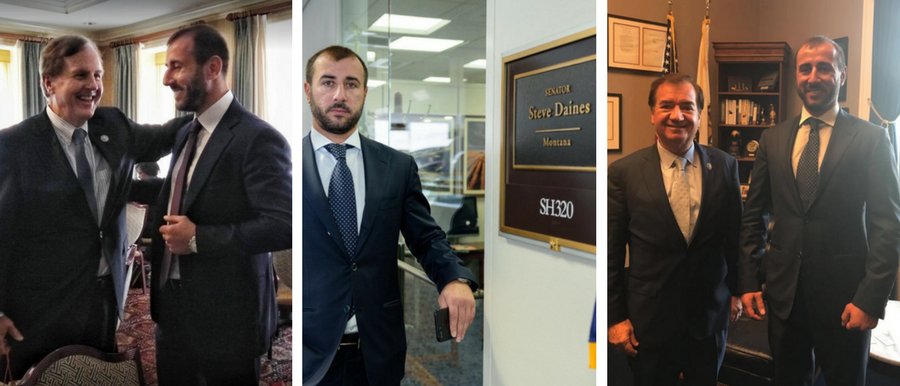 4-
In Ukraine, Rybalka is under investigation for a laundry list of crimes including tax evasion, money laundering, supporting the Russian separatists, and more.
6-
The Secret Service of Ukraine released a statement that said the raid was conducted in relation to "a criminal proceeding investigating the circumstances of financing terrorist organizations".
7-
Investigative reports by Radio Liberty, a US-funded broadcasting organization, alleged that Rybalka made millions from this business inside Russia and with Russian Separatists. This revelation led the former Prime Minister Yulia Tymoshenko to call Rybalka a "Kremlin fool."
8-
Rybalka did not respond to requests for comment. On his website he denies all allegations, claiming he is under "political persecution".
9-
In FARA filings submitted by GOP donor Yuri Vanetik and former Trump Transition team member Mark Cowan, the foreign agents described their lobbying activities as arranging "meetings with U.S. government officials to discuss U.S. foreign policy relating to Ukraine.."
10 - Vanetik did not register as a foreign agent until October, even though hebegan receiving payments from Rybalka in July. DOJ laws state that, "One must register within ten days of agreeing to become an agent and before performing any activities for the foreign principal,"
11-
Lydia Dennett,
@dennettl
, an expert on foreign lobbying and investigator at Project On Government Oversight (POGO) said that this filing appears to be illegal. "It does look like they registered significantly late which is, technically, a violation of the law" she said.
12-
However, she cautioned that these laws are rarely enforced, "we here at POGO have found (and confirmed by the DOJ Inspector General) these kind of violations are shockingly common."
13-
Vanetik, is a USSR emigre and U.S. citizen who now resides in Orange County, California. bundled for McCain in 2008 and served as All American Vice Chair for Giuliani's presidential campaign before becoming involved in fundraising for the 2016 election.
14-
He joined the board of scandal-plagued Great America PAC in early 2016, and helped raise millions for Trump's campaign.
15-
During the campaign, investigative journalists caught PAC leadership attempting to accept a $2 million foreign donation by routing it through a non-profit.
telegraph.co.uk/news/2016/10/2…
16-
Vanetik also has been a major donor/bundler for Dana Rohrabacher since at least 2011. He traveled with the congressman to Berlin in April 2017 and acts as somewhat of an informal adviser.
17-
Vanetik, Rybalka, McCarthy, Royce, Pittenger, Daines, NYGOP all did not respond to requests for comment, and I gave all of them at least 2 days. In the case of the congressmen, emails went out on Saturday.
18-
It remains unclear when Rybalka and Vanetik began working together. Vanetik donated $25k to the National Republican Congressional Cmte in March 2017.
19-
It also remains unknown why these GOP congressmen decided to take meetings with such a controversial politician under multiple investigations for aiding Russian terrorists.
20-
There are more serious allegations against Rybalka that me and
@Erinlank
cannot yet report. We remain dedicated to turning over every rock. This story will get more consequential once we confirm these allegations.
21-
We do not know when Vanetik was first in contact with Rybalka or when he was last paid. Any donation by Vanetik going forward has the potential to be dirty money. Republicans and Democrats should be aware of this.
22-
One of Putin's main aspirations is getting away with his aggression in Eastern Europe. GOP leadership, whether willingly or unwillingly, appears to be helping him.
23-
And yes, while 99% of Vanetik's donations have been to Republicans, he has sent a small amount money to Democrats in 2014 and 2016.
24/END - A journalist covering Rybalka's businesses was attacked in June by 4-5 men leading to a concussion and a broken nose. I'm glad I live in the United States.
gazeta.ua/articles/np/_p…
NOTES- Special thanks to
@Erinlank
for her amazing work. And thanks to
@__alt__thought
for once again helping me with translations/context.