Many of my followers know Dec. 14th, 2018, I filed a lawsuit against my old colleague, frmr.
#FastNFurious
U.S. Atty Dennis Burke, in Fed. Court for the District of MA. ▶️Today, a First Amended Complaint was filed. New info starts on page 51, para. 222.◀️
scribd.com/document/39681…
In the Fast and Furious scandal, Burke was called a "leaker and a liar" by frmr. Dep. A.G., James Cole. My lawsuit connects Burke to corrupt interests, including the
#NXIVM
cult. Burke has recently been named by prosecutors in the
#NXIVM
investigation.
frankreport.com/2018/12/31/bur…
This is all quite fascinating, because as I first stated on Social Media in July of 2018, it is starting to emerge that Burke and certain colleagues, former Obama and Holder people, have been, and are, connected to a well known former President of Mexico, Carlos Salinas.
#NXIVM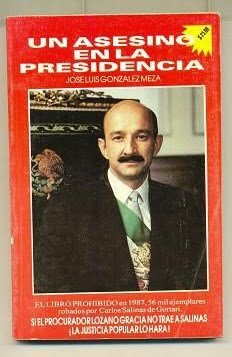 So let's be clear. It has now been established in documents filed by government prosecutors in the
#NXIVM
case, there are real, documented ties between frmr.
#FastNFurious
U.S. Attorney Dennis Burke, who resigned in the Obama gun running scandal, and
#NXIVM
. This is now a fact.
The text added to my amended lawsuit against frmr. U.S. Attorney Dennis Burke, current
#CarlosSlim
senior advisor Marco Lopez, the
#DNC
, the Arizona Republic newspaper, and others, will follow.
Defendant Dennis K. BURKE is named in a prosecution document filed by the
government, regarding the NXIVM case; BURKE, in furtherance of the
Retaliatory Campaign, continues his campaign of Defamation against Plaintiff
222.
On December 28, 2018, government prosecutors filed a memorandum
of law, as document #256 in the NXIVM case25 (hereinafter, the "December 28
memorandum") which asserts certain facts and factual arguments in the legal
matter previously described
in paragraph 13(e) of this Complaint. Such facts and factual arguments asserted by government prosecutors are highly relevant to this Complaint.
223.
The December 28 memorandum names Defendant Dennis Burke,
who is a party to this lawsuit, in connection with the government's ongoing
investigation in the NXIVM case.
224.
According to the December 28 memorandum, Defendant Dennis
Burke may have aided and abetted parties in the NXIVM case who are accused of
immigration related crimes including an alleged "scheme to circumvent the
immigration laws".
225.
The December 28 memorandum states that Defendant Dennis Burke's law partner, John Sandweg Esq., in 2016 wrote in a letter addressed to the United States Embassy in Mexico, that he was the "Acting General Counsel for DHS and Acting Director of U.S. Immigration and Customs
Enforcement", in what was an apparent effort to improperly invoke his former professional government job titles as part of what may have been an alleged role in a "scheme to circumvent the immigration laws".
226.
The conduct in which Defendant Dennis Burke and his law partner were engaged, described by para. 222-225 above, is reflective of the allegations made against Mr. Burke and improper conduct described by Plaintiff in para. 117 to 125, and para. 196 to 204 of this Complaint.
To my followers: Thank you for your interest in this important case. Through the litigation, I hope to reveal previously unknown secrets about what really happened with my frmr. colleague
#Obama
#FastNFurious
U.S. Atty Dennis Burke. There are no guarantees but I will try my best.