BREAKING: Manhattan District Attorney Cyrus Vance unseals 15 fraud and conspiracy charges against Paul Manafort.
Indictment here:
manhattanda.org/wp-content/upl…
Background here at
@CourthouseNews
:
courthousenews.com/wary-of-manafo…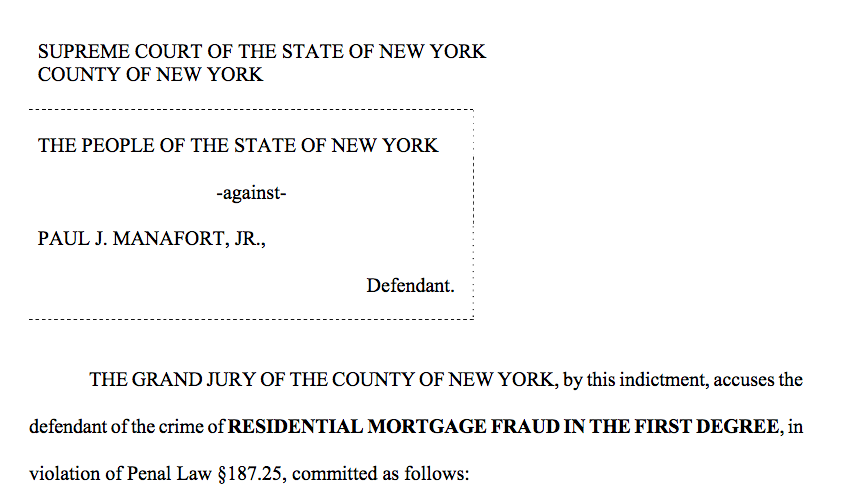 Correction: 16 fraud and conspiracy counts.
Breakdown:

Residential Mortgage Fraud in the First Degree: 3 cts
Attempted Residential Mortgage Fraud in the First Degree: 1 ct
Conspiracy in the Fourth Degree: 3 cts
Falsifying Business Records in the First Degree: 8 cts
Scheme to Defraud in the First Degree: 1 ct
Developing story went up earlier; much more extensive update on the queue.
courthousenews.com/manafort-indic…
Meanwhile, one charge appears to relate to a Howard Street condo, according to an email between Manafort and several unidentified people.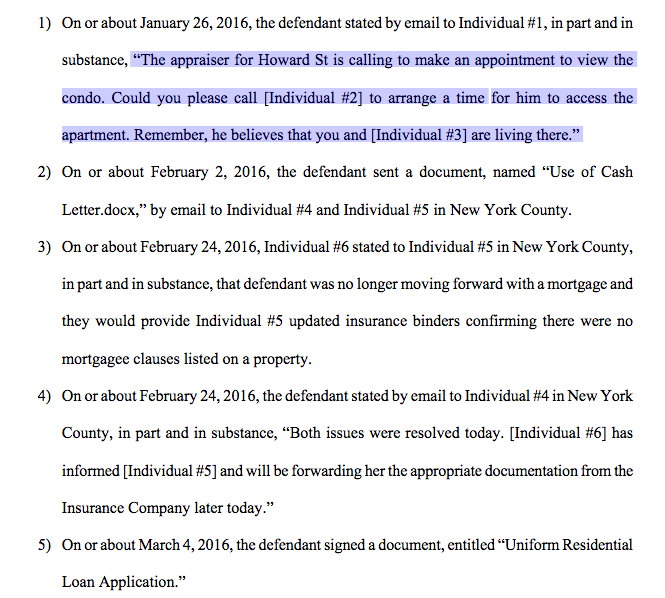 Note to readers: Don't jump to conclusions regarding "Individual #1." SDNY used that shorthand for Trump in the Cohen case, but this is neither the Cohen case nor SDNY. This is Manhattan DA and Manafort.

This is simply an unidentified individual.
Now, on the Howard Street condo, the chronology of those allegations appears to coincide with this claim from Manafort's federal prosecution.
Screenshot from this NBC report on Manafort's NYC properties.
nbcnews.com/news/us-news/t…


Also, about that passage on season tickets:
Worth noting that one of the last final witnesses at Manafort's Virginia trial was Irfan Kirimca, senior director of ticket operations for the New York Yankees.
Via colleague
@BBuchman_CNS
, in August.
courthousenews.com/manafort-prose…
Manafort's attorneys have not yet responded to requests for comment on the new charges.

The NY Times noted last week that any charges are likely to be challenged on double-jeopardy grounds, but the paper's sources said Vance's prosecutors expressed confidence they'd be upheld.
(That credit's on the Feb. 22 report anticipating the state charges unsealed today.)

Finally, Manafort faces an indeterminate sentence of 8 1/3 to 25 years if convicted on the top count on the indictment, which was filed on March 7.