Texas is scheduled to execute John William King tonight for the 1998 killing of James Byrd Jr. If the execution proceeds, it would be the third Texas execution in 2019 and the fourth in the US this year.
Before
#SCOTUS
is a request for review of King's case (and an associated stay application) in light of last year's McCoy v. Louisiana decision regarding a defendant's right to choose his own defense, even if over his lawyer's recommendation.
supremecourt.gov/search.aspx?fi…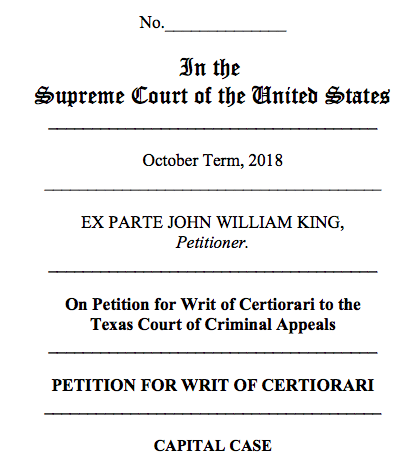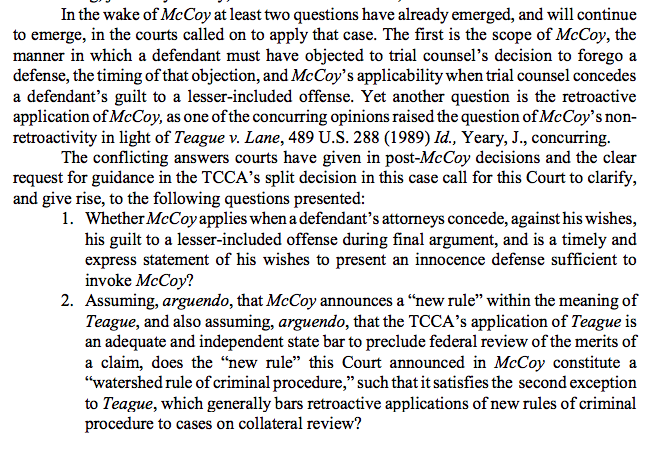 Breaking:
#SCOTUS
has denied a stay of execution for John William King, due to be executed by Texas this evening. There were no noted dissents.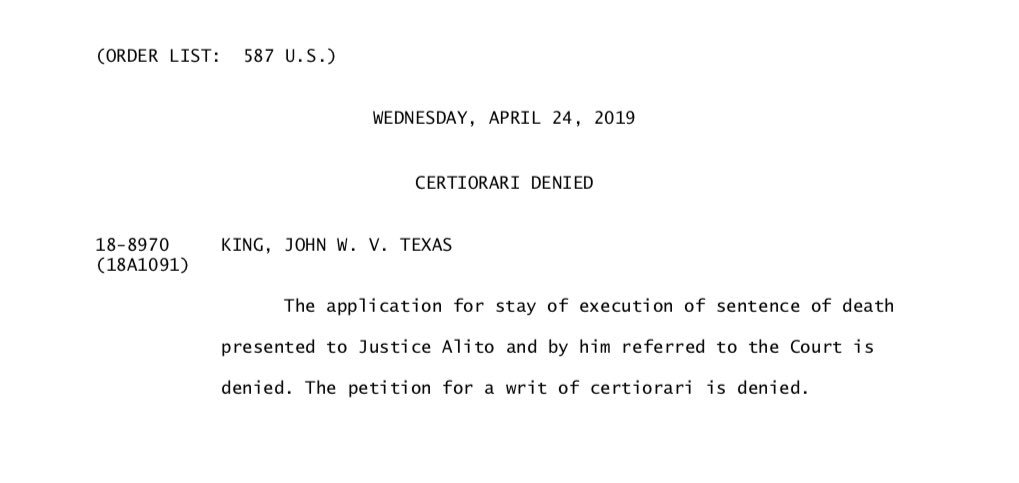 John William King has been executed in Texas tonight for the 1998 killing of James Byrd Jr.
This earlier thread from
@LilianaSegura
is an apt afterword to the nearly 21 years since Byrd was dragged to his death.
Notable that another much-covered killing that year, that of Matthew Shepard, also involved family members who were opposed to the death penalty for the killer of, in that case, their son.
latimes.com/archives/la-xp…