1/7
"Please Don't Eat the Popcorn: Olive Salembier, a lady with an unusual job, packages everything from homemade pickles to military equipment for Viet Nam" - July 1970 article from Phoenix magazine
#WomeninEngineering
@SWEtalk
@ReutherLibrary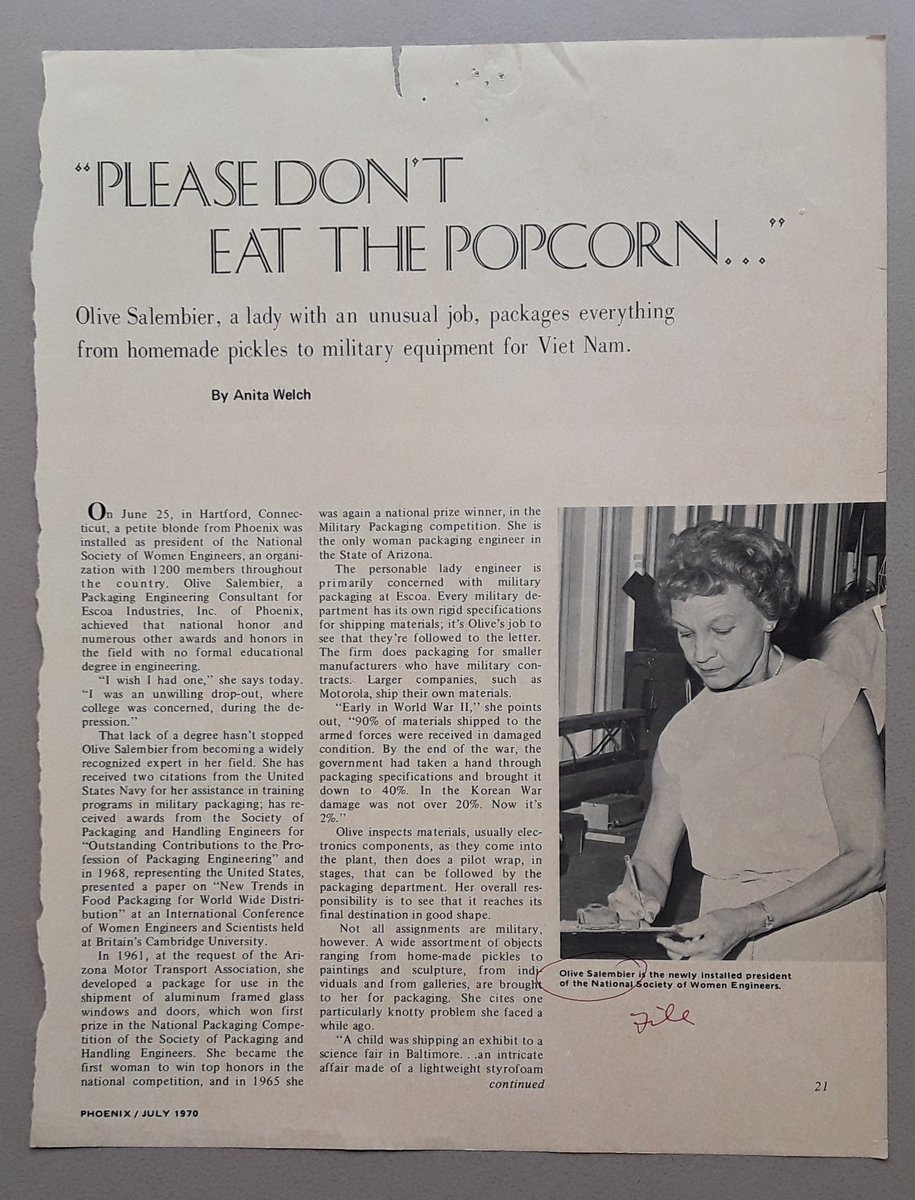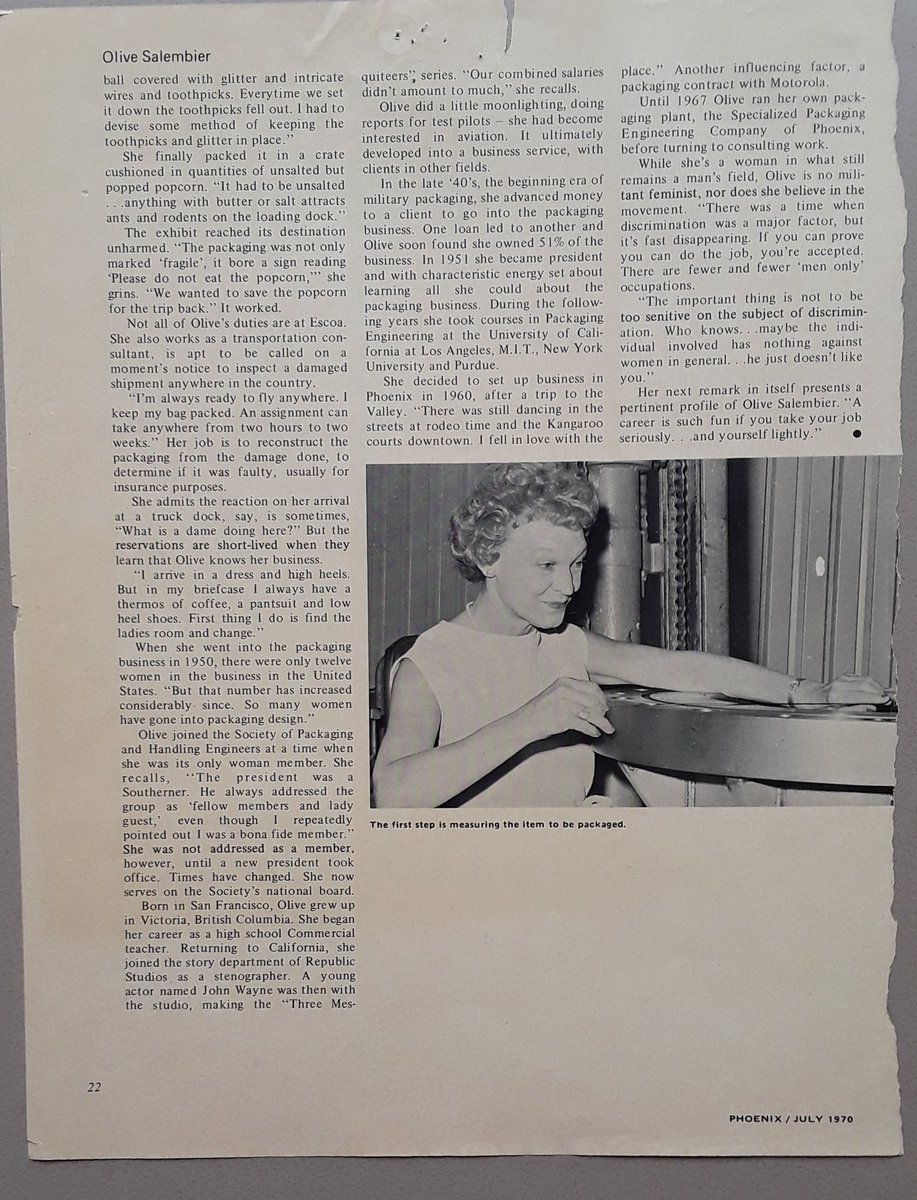 2/7
Olive Salembier was a self-trained packaging engineer, packaging business owner, and 1970-1972 president of
@SWEtalk
.
3/7
"A child was shipping an exhibit to a science fair in Baltimore...an intricate affair made of a lightweight styrofoam ball covered with glitter and intricate wires and toothpicks..."
4/7
"'Everytime we set it down the toothpicks fell out. I had to devise some method of keeping the toothpicks and glitter in place.'...
#engineering
5/7
"She finally packed it in a crate cushioned in a quantity of unsalted but popped popcorn. 'It had to be unsalted...anything with butter or salt attracts ants and rodents on the loading dock.'"
6/7
"The exhibit reached its destination unharmed. 'The packaging was not only marked fragile, it bore a sign reading "Please do not eat the popcorn,"' she grins..."
7/7
"'We wanted to save the popcorn for the trip back.' It worked."