1)A Preacher(Brahmin) Expounding The Poorans. In The Temple of Unn Poorna(Annapurna), Benares(Uttar Pradesh)
Note the stylized trefoil arch ending as lotus bud. Trefoil arch is one of the most popular arch form from ancient Gandharan region to ancient Bangal.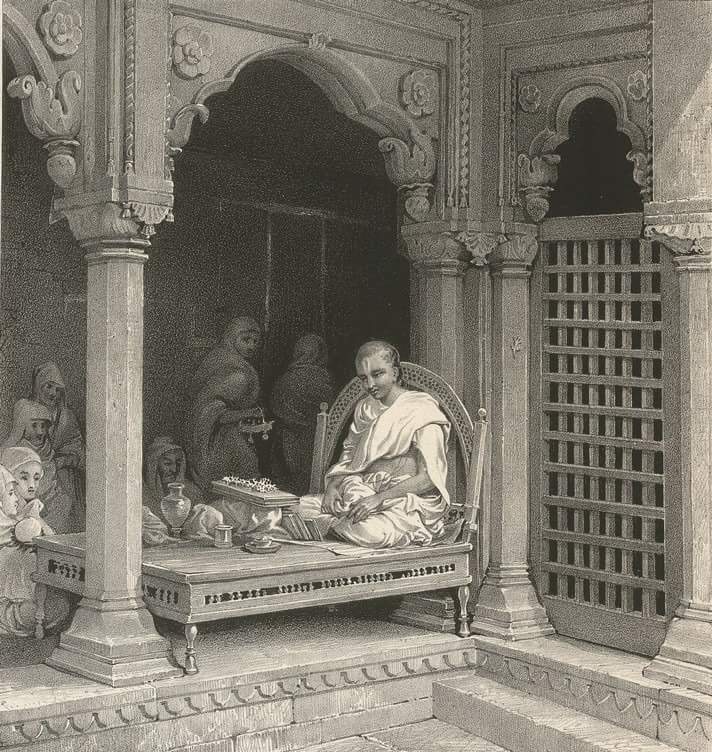 2)
It was Bengal style of architecture which was influential in temples of Bagan, Burma. Burmese records also hints that Brahmins from Bengal region were chief architects. Hence, presence of true arch in Burmese temples is not surprising at all.
3)..due to lack of major stone queries, and brick being main construction material it was necessity of Bengal school of architecture to employ arches. Without it, civil architecture wouldn't have been that effective. Burmese temples used curvilinear Shikhara with Stupa domes.
4)Ruined gate of Gauda, erstwhile capital of Pala Dynasty
Gate is flanked by two watchtowers, a typical Indian scheme. This general arrangement can be seen in Kanheri caves and Karla caves.
@TrueIndology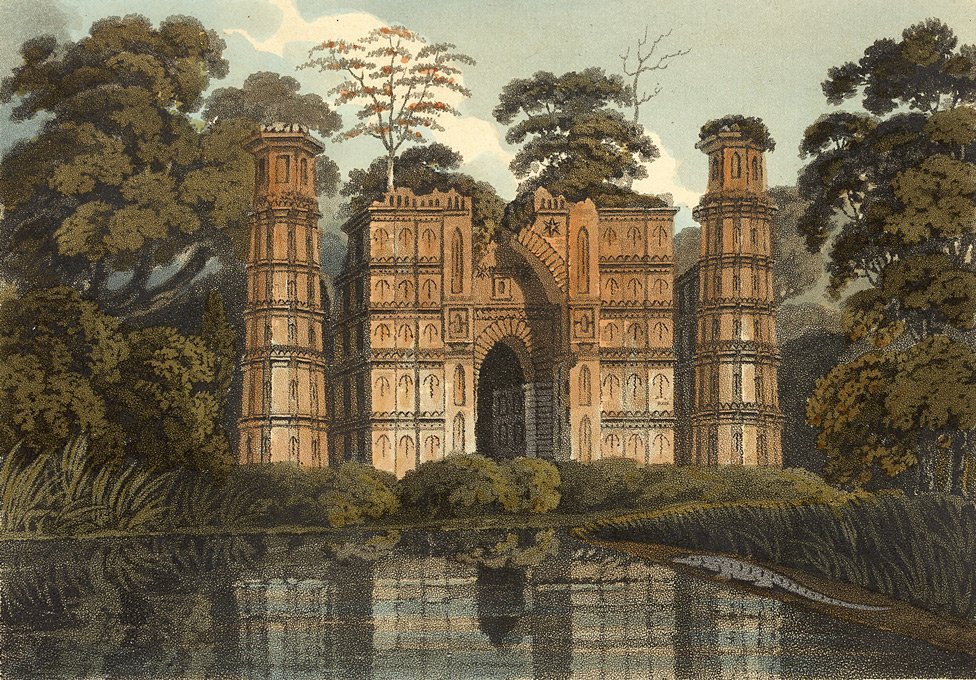 5)
This is grossly ridiculous that nothing..absolutely nothing of their civil architecture survived to present from grand capital of most powerful Pala Dynasty which ruled for 4centuries...meanwhile we have grand ruins from Roman era...but somehow Bengal has nothing noticeable..