2)

"Alexander has'nt yet seen other bank of Vyas
If he successfully faces brave🇮🇳states beyond & yonder still
the powerful empire of Magadh,
yet remain alive,I shall consider.
He may behead me but can't kill my soul"
Plutarch gives full text of this
#Brahmin
's fearless reply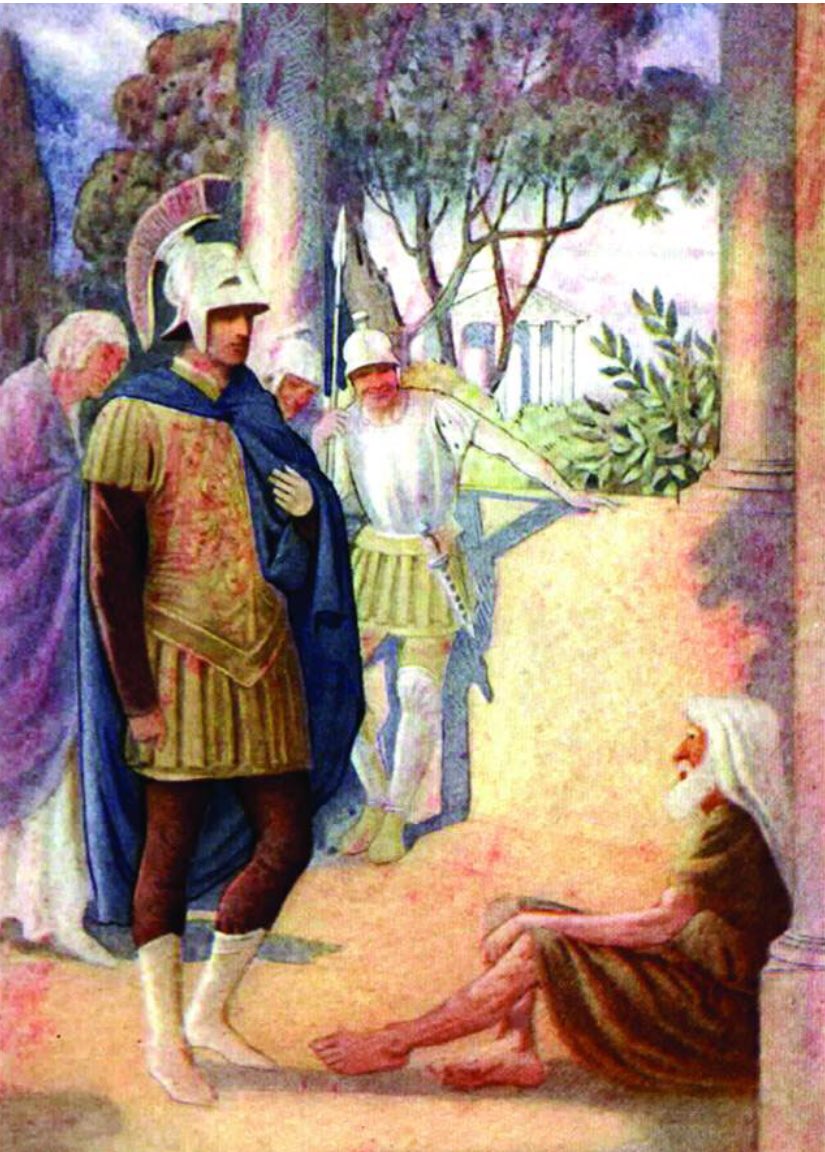 3)

Alexander realized,
#Brahmins
exerted powerful influences upon the governments of🇮🇳Republics,
that tongues of these fearless Brahmins were sharper than Khatriya swords.
Before beheading one he asked,
why he instigated a certain-ruler against him & came the reply👇🏻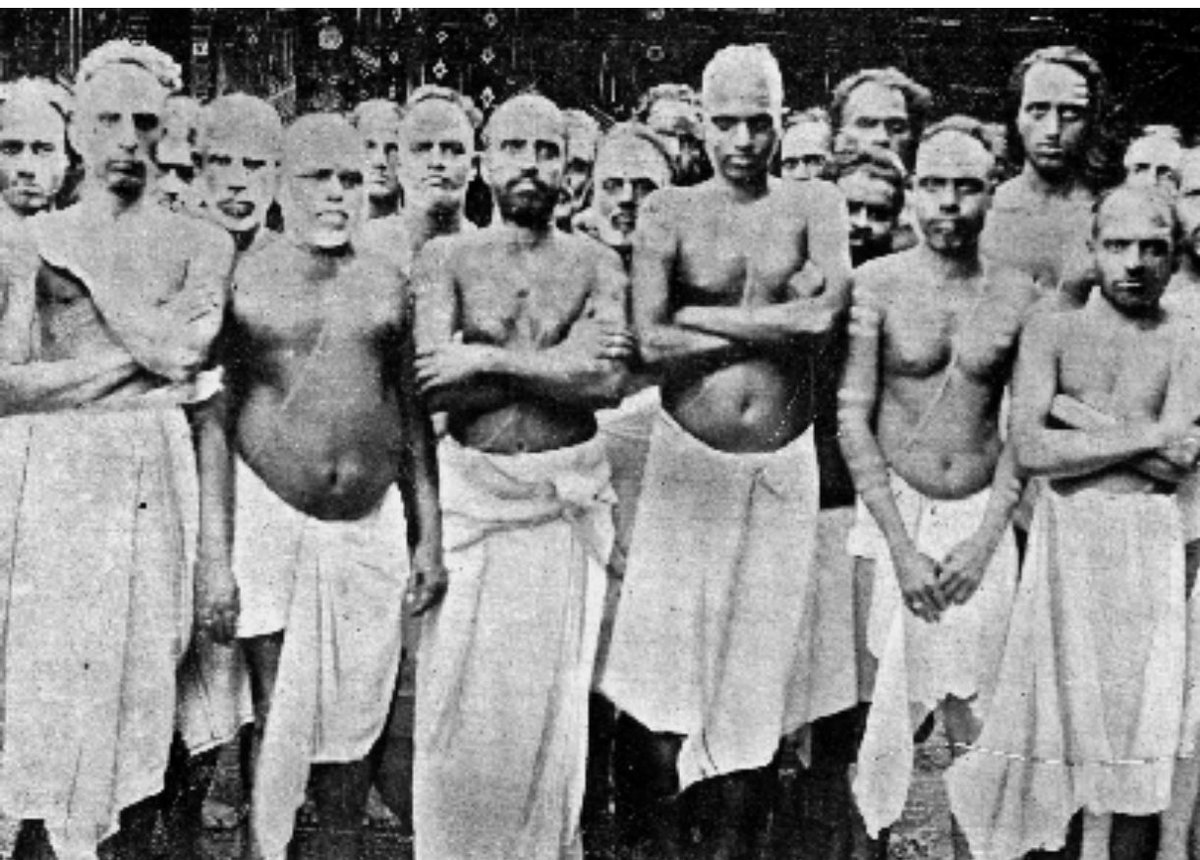 5)

It was the
#Brahmin
Vishnugupta (from town of Chanak),
a teacher at
#Takshshila
University, who gave Political Craft lessons to Chandragupta & conspired to wipe out the whole of foreign dominance from Panchanad to Sindh within 6/12 months.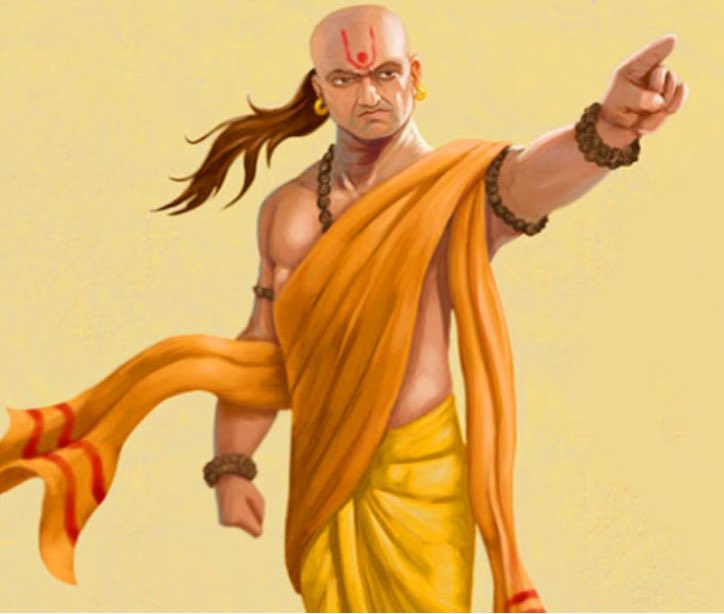 7)
Arab invaded Sindh with newly converted Persians,Turanians, Afghans,Moghuls, who fell on 🇮🇳with ferocity at their command
They began settling down with 3-4 kidnapped Hindu women each.Muslim Women too played their devilish part in the molestation & harassment of Hindu women.
8)

Maharshi Deval gathered
#Brahmin
Kshatriyas,others & guided them to new religious thoughts of
#reconversion
to recuperate losses suffered by Hindus
Thousands of converts were reconverted to Hinduism
Pregnant
#Hindu
women were freed were considered pure
#IndebtedToBrahmins
11)

Shri Ramanujacharya and his disciples, Shri Ramananda & Chaitanya Prabhu also purified hundreds of Muslimized
#Hindus
#IndebtedToBrahmins
"
#Brahmins
are the veritable key to the strong fortress of the Hindu religion".
#FerozShahTughlak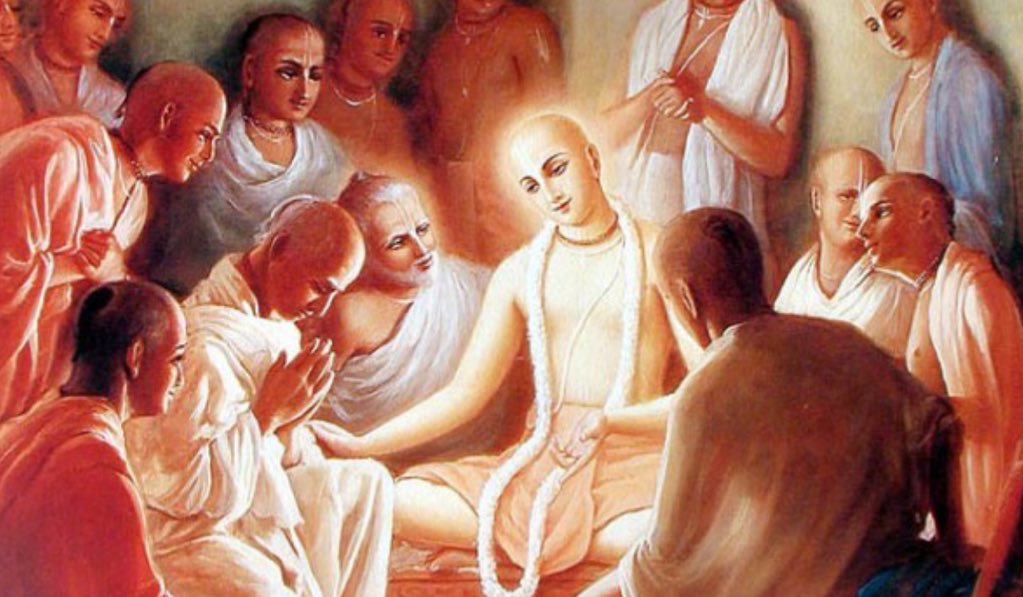 13
Moorti Pooja was banned throughout the kingdom of
#FerozShahTughlak
In protest this
#Brahmin
gathered
#Hindus
in the courtyard of his house & performed Kirtans with such devotion & pomp that many Muslim men, women & children devotedly joined his religious gatherings.
#Brahmin
chose to be burnt alive over being converted!
In front of court in Delhi, hands & feet bound,
along with the Moorti of his Isht,
he was set on fire by Muslim demons
Without a sigh, the Brahmin remained bowed down to The Moorti till🔥swallowed him😢
#IndebtedToBrahmins