What's that thing they say again? The only thing that resets your brain faster than good sex is good beating in a police station

Till this day.. even if you r "d queen of the coast", once u r tired of us being together just invite me to your house.

Lemme tell u a story....
I had just transferred from a military secondary school in jos to another public secondary school close to my house in Gbagada where I would be completing my senior secondary education. It was SS1 1st term & I was the new kid on d block.
Every1 wanted 2 be my friend, boys & girls alike.I couldn't help but notice though how like a new disease I had come 2 plague all d girls.

Based on discipline coming from a military school,my white uniform was always neat; properly washed, with enough starch and aro (blue)
I carried this look on my face like a placard saying "no shit allowed". Who said girls don't love bad boys again? Raise your hand lemme sand ur face..who gud boy woo! Mtcheww!!

Oh boy! The girls loved me.didn't take long b4 they all realised I was a brilliant chap also.
My friends grew and so did my foes(especially boys whose girlfriends had gotten fond of me and i was the only thing they talked about).

Like a goat on heat,i was marking register with people's babes on a regular.
On one occasion, a classmate asked 2 help her with some maths assignment after school hours.she chose a very quiet classroom in one of the junior blocks. When i was done & abt 2 leave,she asked me "Is there nothing else u want to teach me" as she brought out bress 4rm her shirt.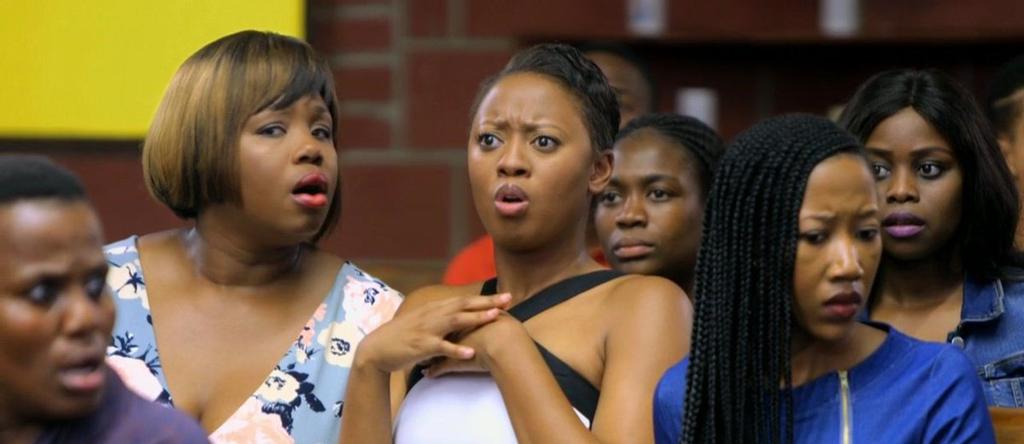 Of course as a master science student,i taught her the art of foreplay.b4 we say jack robbinson,Lips jam lips,body rubbed body, d buglary was within reach & we began 2 mekwe. our "maths class" continued for another term...Amen somebody!
On another occasion, I was accosted on my way home by an angry colleague whose girlfriend I had snatched, smashed & trashed. He came with intent to humiliate me in front of other on-looking students but while he stood there ranting, I launched the 1st attack,
A punch to his jugular and without uttering one more word,he was on the ground. Like king David in the bible, I had slain my 10 thousand.

The news of my one blow defeat spread fast & like it was a publicity strategy 4 me, my female fan base yet increased..
A few days later, dis guy's babe sent me a note telling me 2 meet her at 1 corner,she needs 2 apologize 2 me on behalf of her boyfriend.I graced the invitation & she gave it to me amidst tears of "I am sorry"
Sometimes I just sit down & ask myself if I rubbed jazz by mistake
I was a student by day and a teacher after school hours.I taught d guys how 2 get babes of their choice and taught the girls "undastanding d female body" & "new mekwe skills".i was d real MVP.. Can i have a loud amen!!!!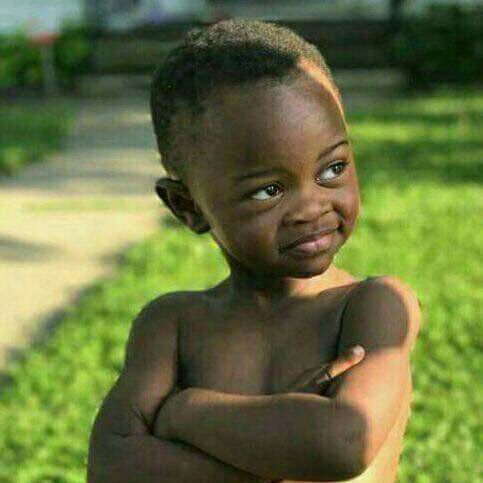 Just like d wise men from the north to Jesus in the manger,my colleagues came bearing gifts of both food & money just 2 get a piece of me or a piece of my advice which I gave out freely like Gideons bible.
SS1 was over and here came SS2. As usual, with new sessions comes new students...
One new girl was going to become my greatest life's lesson.A girl named Nkem.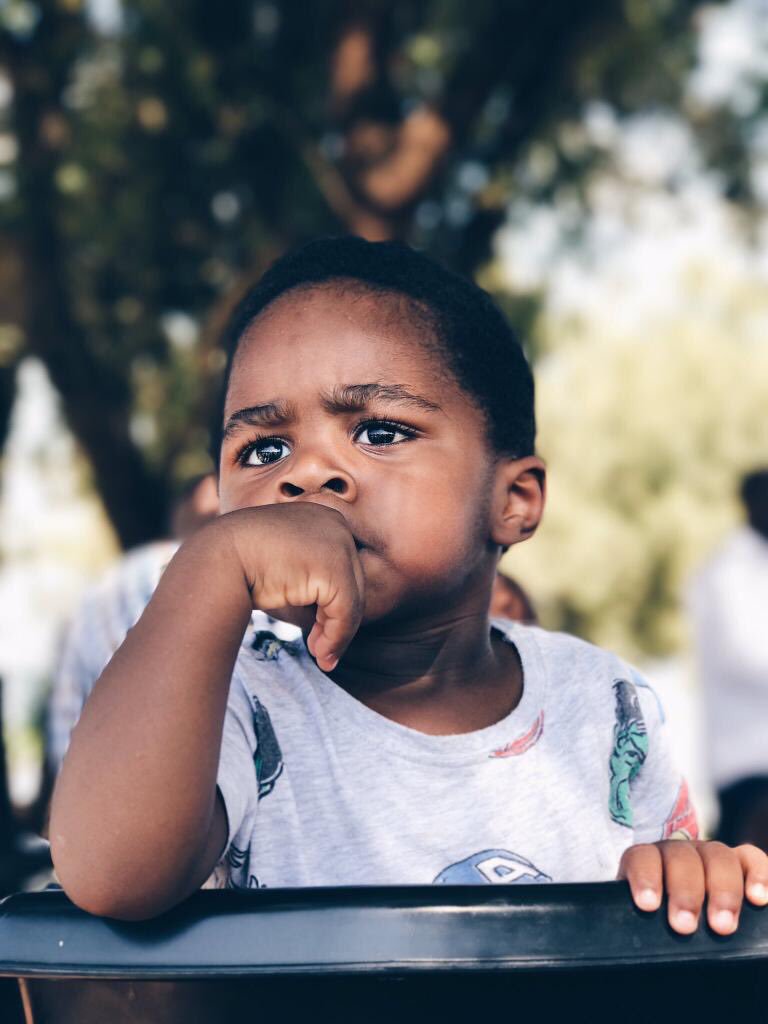 Nkem had just transferred from one of the girls secondary schools in owerri to our school. This girl was damn pretty.Asa mpete!!Sexy with shape like Coca-Cola bottle..we were all teenagers but it seemed she had taken an early start into puberty.
She had well developed curves, the front and back well articulated.she was no doubt in a league of her
own.Like
she knew she was a special breed,she kept to herself; This one wasn't ready to mingle.
Something about this Nkem girl was different.i couldn't wrap my hands around it.She was far from my reach. This gave me serious concern. My reputation is at stake.
Because we were not in thesame class, it seemed the more impossible to get Nkem's attention.

I decided to take a drastic step. "Desperate times call for desperate measures" so they say.

I had 2 visit her class more often, I needed a reason to do so.
One Monday morning I walked up to my class teacher and told him I would like 2 take some subjects from the arts class - Nkem's class. It wasn't a problem for him since he knew i was a brilliant lad and could handle it. I added literature and history.
Now I was close the getting this girl,so i thought but it wasn't working. I was getting the attention of every other girl but Nkem. I was falling into depression. This girl Is messing with my soul. Oh blood of Nebuchadnezzar!!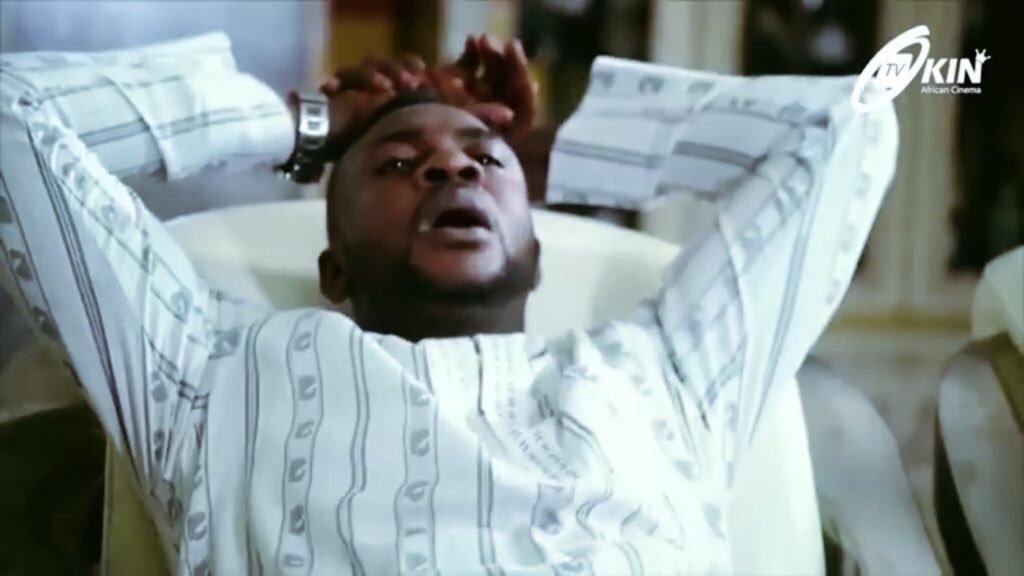 I gave up the chase, gave up my man whore skills.Nkem had humbled me.I wasn't even interested in any other girl.They all began to look like that traditional white bird with long legs and neck called "lekeleke". Warisaldis!!
I would sleep and dream of kissing
Nkem.in
one of my dreams,Nkem had invited me to her house and as I got to d gate she started kissing me, pulled up her skirt and by herself escorted my "John Thomas" into her "womanhood"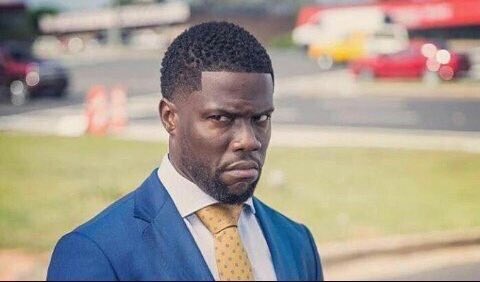 She was about to lead me into the flat when something hit me back 2 consciousness - our further maths teacher threw chalk at me 2 wake me up and he made me stand all through the class cos I was licking my lips as I slept. Thank God i hadn't taken off my trouser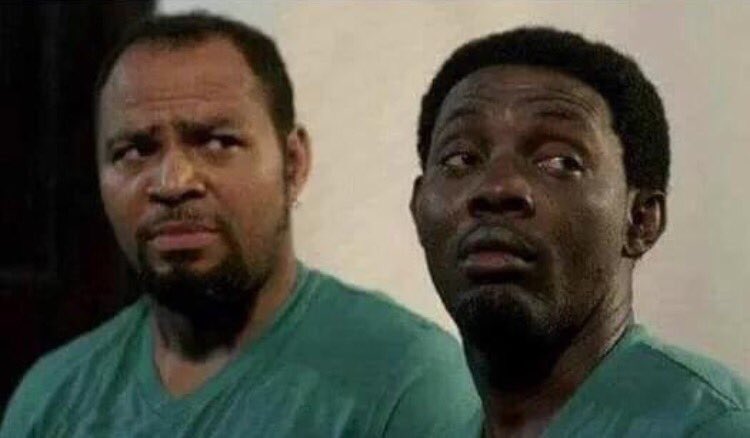 Nkem continued to ignore me until...
I was appointed "acting labor prefect" cos d ss3 guys were about 2 write
WAEC.As
part of my duties,I was supposed 2 deal with late comers after d assembly;then on this day Nkem had come very late 2 school.
As I flogged and assigned portions of grass 2 b cut and refuse 2 b burnt,I sighted Nkem. My heart melted;dis was my opportunity. As a sharp guy that I was,i called out to her "Nkem drop that my bag u r carrying, help me show these guys where to cut, that's why I brought u here"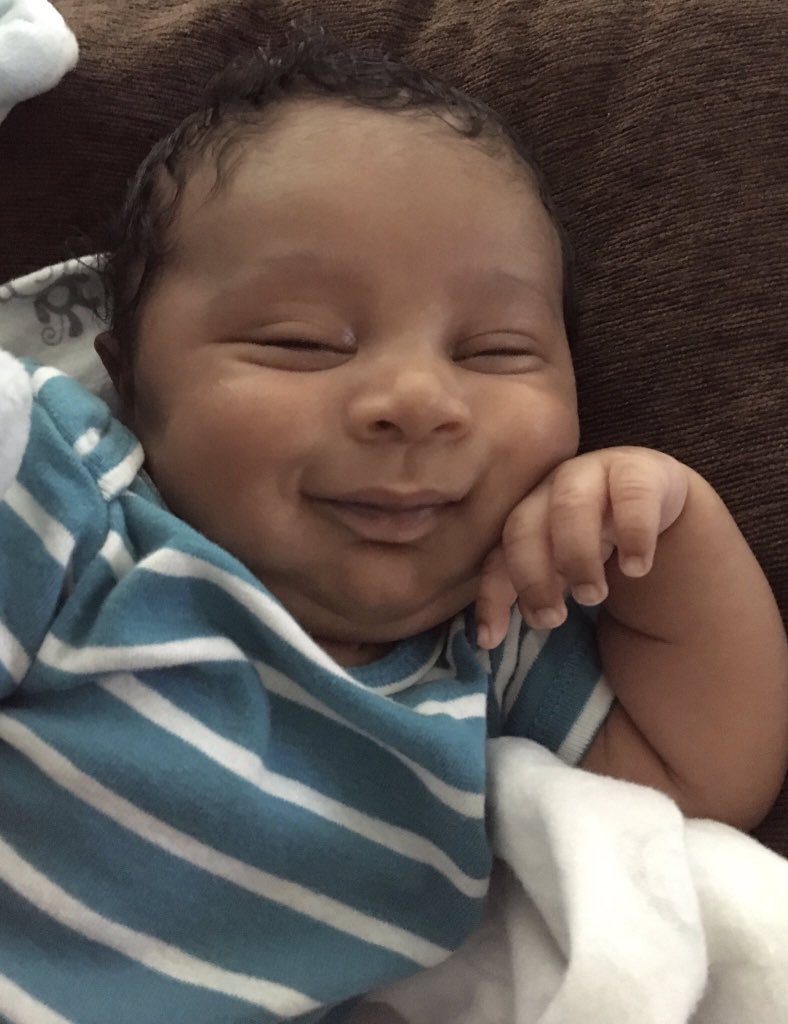 Thank God she understood what I did,she dropped the bag and did as I instructed.i was glad I had saved her some flogging and she was too.Little did I know I just bought myself a spot in her heart.We became friends & b4 long grew very fond of each other.
the heavens smiled at me eventually...
Nkem asked me 2 walk her home after school; she lived within the estate.I said goodbye @ her gate & turned 2 leave when she mentioned her parents weren't around and I should come in & stay with her
Like a footballer rejoicing after a hard gotten goal,my heart did 4 backflips.Unlike in my dream,there was no gateman & nothing happened at the gate. She led me 2 d sitting room

I had barely sat when she began to take off her uniform while she walked into her room 2 change
As she came out of the room to join me I threw the line at her "u just took off ur uniform like nobody is here with u,now I feel like just taking off your dress". she replied, "what's stopping you?" Ose!!
Arrghh!! Just thinking abt dt reply now is putting me online..fack!!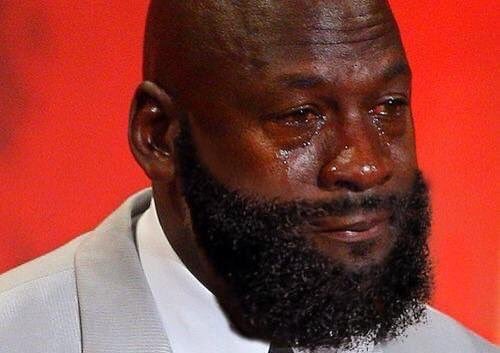 I proceeded 2wards her,taking advantage of d invite;she welcomed me with a kiss & Jisox! Dt lips was soft like fresh morning bread.

D foreplay was intense as we were lost in each other's world.From couch 2 floor,floor 2 dinning,dinning 2 bedroom.we both knew too much 4 our age
Everything around us seemed 2 have stood still applauding us. We were not conscious of d environment.
The mekwe was put to an abrupt end when with a loud voice Nkem's father screamed her name out loud.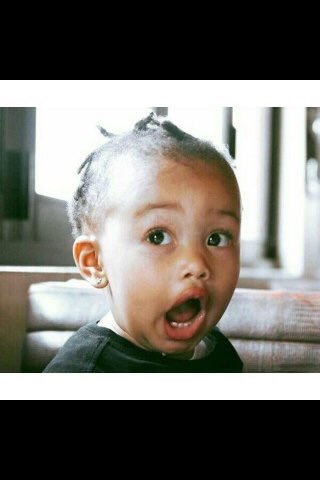 We were too lost to have noticed him drive into the compound

He stood, looking at us 4 a few seconds b4 he could muster enough strength to make a jump at me.

This man began 2 pound me with skills like miyonse's in that semolina advert.
As he pounded, he muttered words.."I'll kill u today,I'll cut off your manhood,I will skin u alive & feed ur flesh 2 d birds of the air, I'll make sure u don't do this 2 anyone else's daughter".this man meant to kill me.. see my life!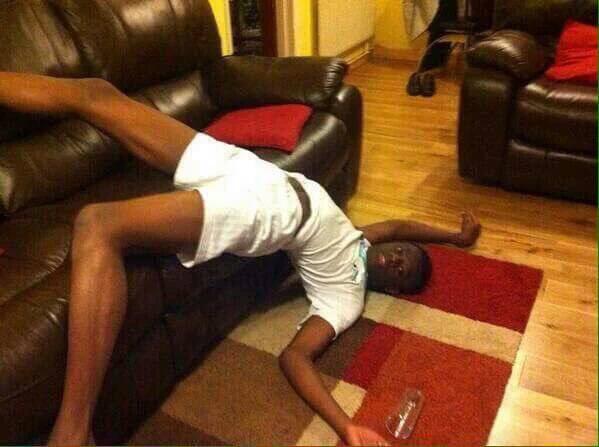 After about 15mins of pummelling me, he let go but only so he could take of his belt with which he would have continued d beating but my survival instinct took over. I dashed to the balcony & with one jump I was downstairs-I had jumped down a storey building.
I ran home like I was being chased by a rabid dog. I sneaked into my room and laid on my bed thinking about what was unavoidably going 2 happen in school d next day.
It wasn't too long b4 there was a loud knock on our door. My dad answered & it was Nkem's dad.

Till this day I haven't come 2 know how he knew my house.
Both men talked in a low tone for about 30mins.
Ladies and gentlemen! They had just discussed my burial.after Nkem's dad left, my dad called me & told me to get into d car. As we drove,he called my mum & told her 2 meet us at Pedro police station, close 2 our house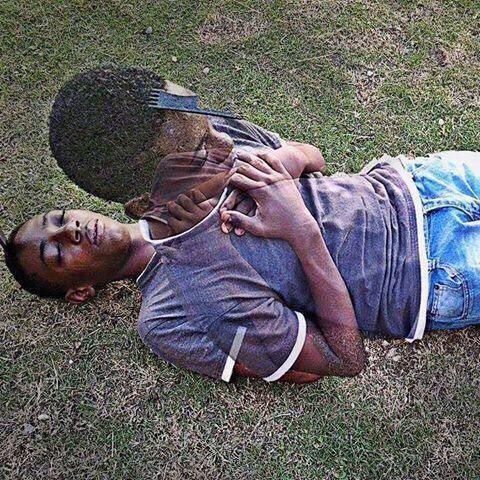 when we got 2 d police station, Just like at home with Nkem's dad, my dad had a few minutes of incantations with d DPO

The next voice I heard was the DPO's. "OC bring that criminal boy 2 the torture room" he commanded and with one kick d OC swept my feet off d ground.
I was asked to climb the burglary with my hands holding the vertical bars just directly above d bars my legs stood on. This way, I had my bum pointed towards the man who has till dis day given me d worst beating of my life.
I screamed, yelled,fainted & woke up, called my grandfathers, grandmothers, ancestors, ghosts of girlfriends past, I even called my village people but there was none 2 rescue me.

This guy beat my shinning whore star into a blood moon.
Of course my misery didn't end at d police station. I was given public flogging in school d next day and stripped of my badge and duties as a prefect.
Till dis day,except she assure me that her both parents r late & shows me their grave,I don't visit ladies at home
The end!
I hope you enjoyed reading this... Pls like, retweet and check my pinned tweets for other captivating threads.

Another thread dropping soon.