🔥In Sep of 2017 I did a thread on the danger of Sinclair Broadcasting after watching a segment by John Oliver. It has now come true. This thread shows how dangerous they are and have become. If you are not aware of Sinclair, read this thread and RT to get the word out. 🔥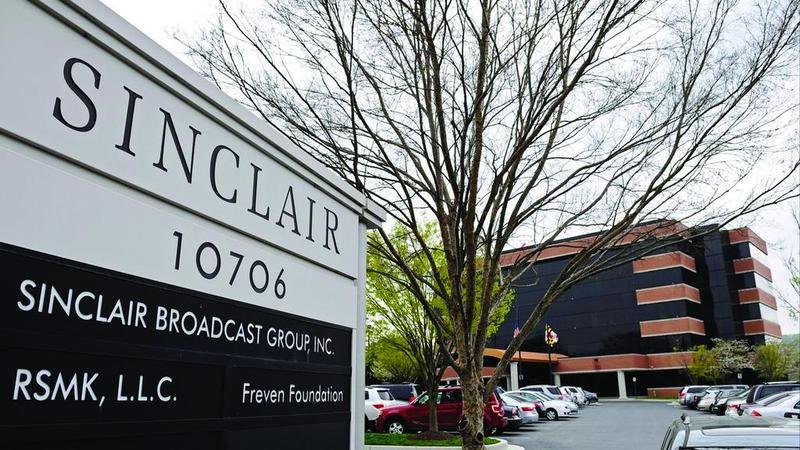 Sep 2017 Thread. Most folks discount the power of broadcast due to streaming and other media. However there is a large population that still relies on their "trusted" local news and Sinclair takes full advantage of it.

Thread on recent "Deep State" must run segment. These must runs are explained in the above post/thread and the stations have no choice on whether to run them or not or when to run them.

Most ,if not all, of Sinclair's stations are running the same material. State run TV is happening right before our eyes. If Sinclair's merger with Tribune is approved they will grow from 140-170 stations to approximately 200.

Trumpaganda is bad enough with twitter/fb and now we have Sinclair invading millions of homes multiple times a day force feeding Trumpaganda and now conspiracy theories. As we get closer to major elections and Mueller's investigation heats up it will only get worse, much worse.
There is not much we can do to mitigate their influence other than informing people of Sinclair and their agenda. Some will come around and see it for what it is, others well we know who they are and there is no hope.
Link for Sinclair owned stations that is searchable by state. Currently around 140 stations.
stationindex.com
If you do not think Sinclair has control over what thier stations broadcast, watch this video.