full house tonight at charlottesville city council! brian lambert arrived nice & early, as predicted, to sign up for public comment. he is visibly armed, which a cop tells me is allowed. chris wayne and jason kessler are here, as well.
peas in a pod, my local fash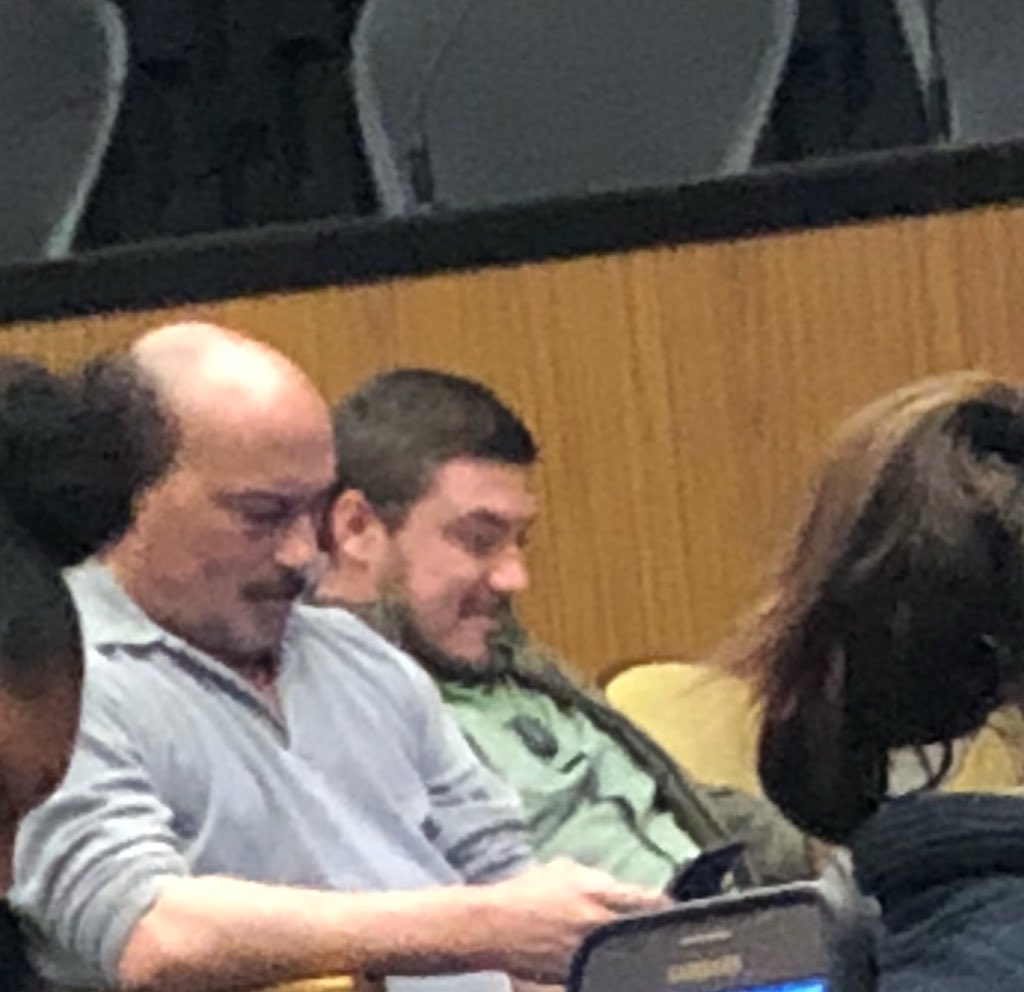 and chris wayne, right behind them, looking as angry as usual.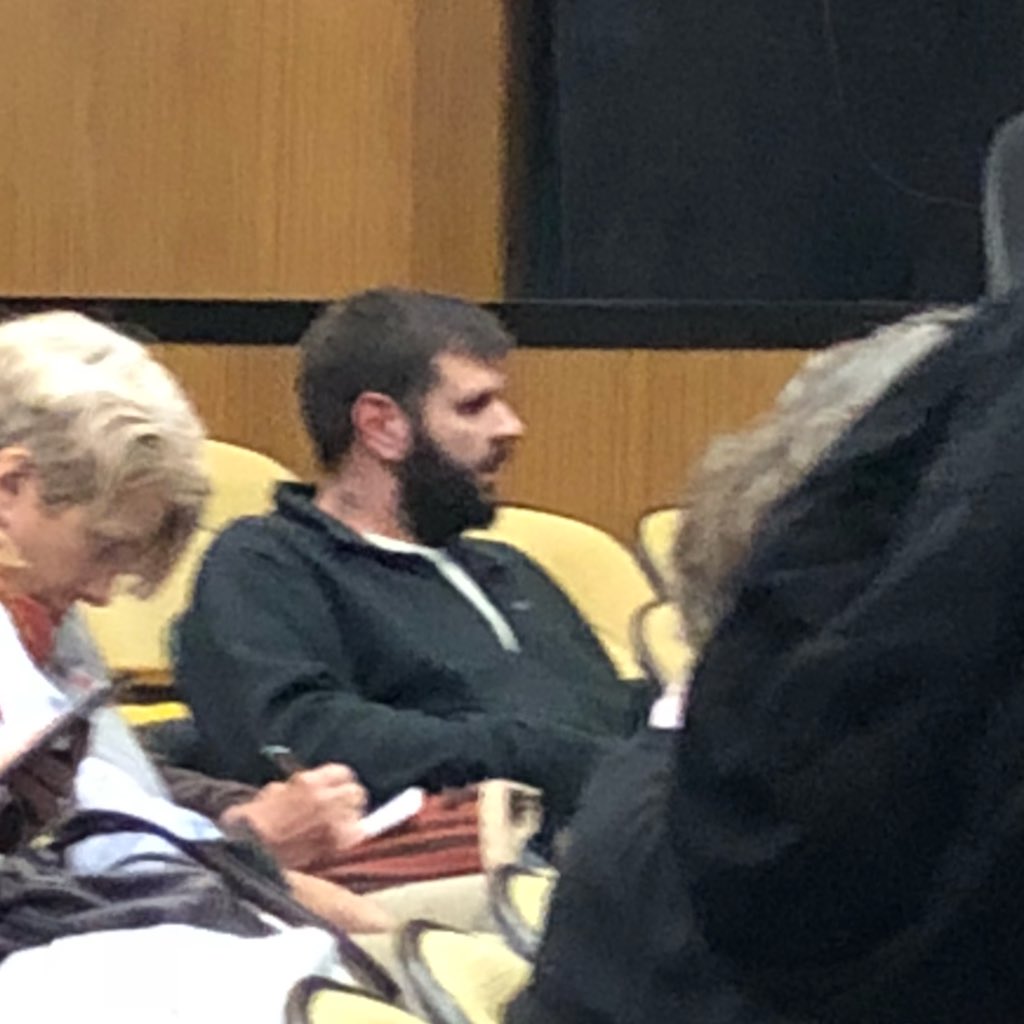 they're looking at their phones and giggling a lot. i know wayne's wife reads my tweets, so if you're reading this: hey guys! enjoy your 3 minutes, then get the fuck out of my town.
oh bless his heart, kessler is wearing his own shitty merch!
how many meetings ago did we switch from 7pm to 6:30pm start time? it was mid january? early feb maybe? we've literally never started at 6:30. no councilors are even in chambers yet.
i fucking love my comrades. a nuclear physicist is telling a civil rights lawyer how he used bayesian statistics to bring the damn receipts on the stop & frisk stats.
and another comrade just rolled up with an enormous box of snacks to share with the entire meeting. y'all, we are killing it ❤️✊
half the council is seated. ten minutes past start time and still missing heather & wes. c'mon guys. the fash showed up half an hour early, where are y'all?!
finally getting started. jones addressed a concern brought by a resident last meeting about the lack of adherence to the policy in chambers of reserving the back row for folks with disabilities. they're pledging to have signage ready for the next meeting.
launching right into matters by the public.
y'all think lambert knows the city records & broadcasts these meetings & archives them online? you don't need to bring your own equipment m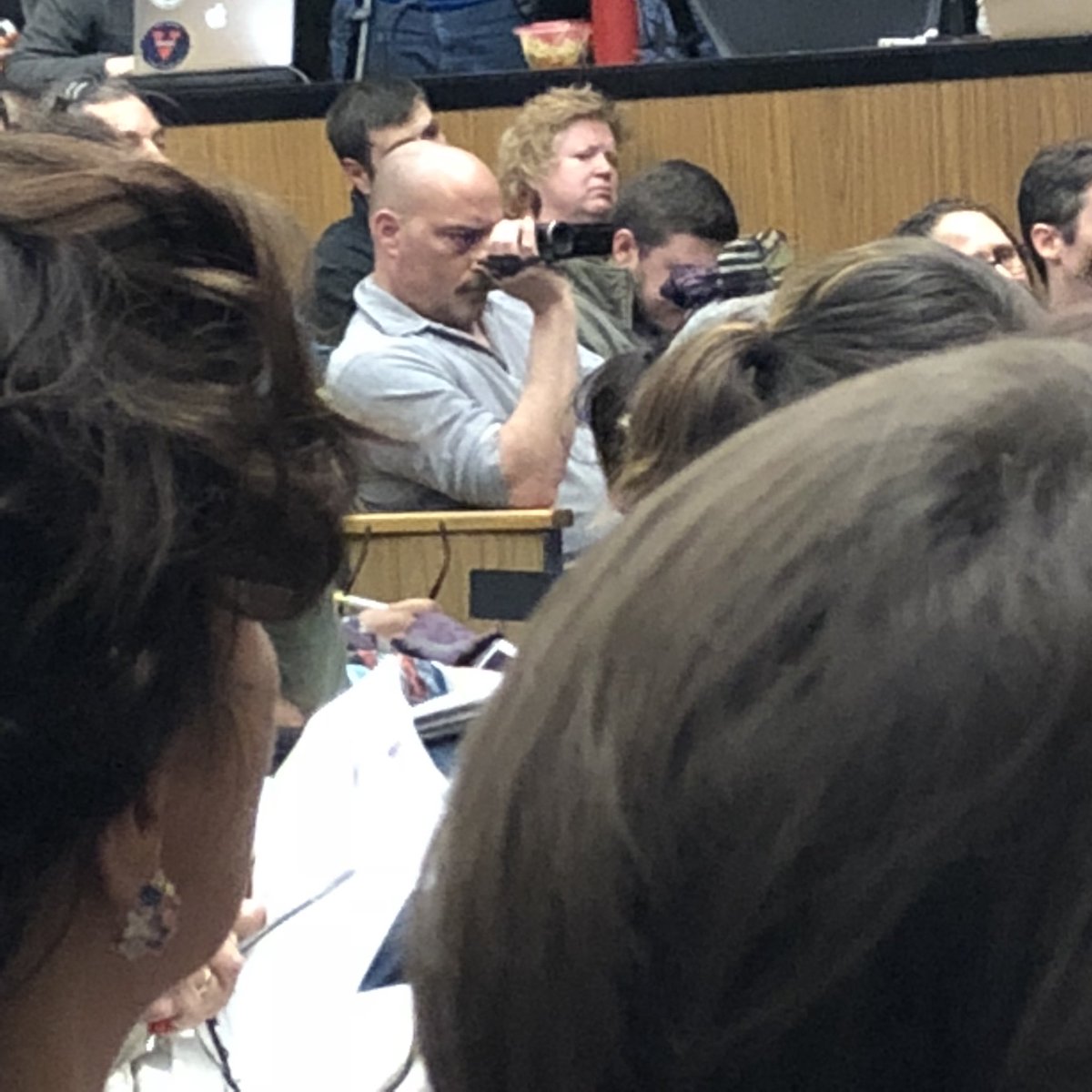 0frLjCZZ
mary carey up at the mic. "there's been a lot of jokes going around the city... one is the 2nd street project, the other is you out there mr signer"
godDAMN 🔥
oh bless. she's handed council printed out tweets from the mike signer parody account,
@MikeSigner1
a comrade tells me she's aware it's a fake, but she's really leaning into it. 😂😂
mike kept trying to interrupt her to tell her it's fake, but she's not giving up any of her time. don't you dare interrupt your elders, mike.
"it's a fake account... it's a satire account. i didn't say these things." yes, well, not in as many words mike. but the account sums up your views pretty well.
a comrade ceded his time to jeff fogel, who is speaking on the shitty racist stop and frisk stats we heard last meeting.
telling jones he should be embarrassed! "if you're receiving reports like that, you might as well throw in the towel."
"they don't give a damn about the racial disparity."
"we've been talking about this issue for 5yrs. we've had very graphic statistics for 5yrs. and nothing's been done for 5yrs"
says it's clear the police dept doesn't give a damn.
"no crime justifies stopping and frisking innocent people" - jeff fogel, bringing that heat.
his time ended but wes asked him to speak on what his proposed solution is.
says an important factor is who the next police chief is. and having them report directly to council.
every damn seat is filled tonight at cville city council. solidarity with my comrades seated shoulder to shoulder with armed fascists here in our hallowed halls of government.
paul long up now ripping them a new one about the disgraceful skeleton of the dewberry hotel.
he's calling on the city to use eminent domain to condemn & tear down the damn thing! cheers from the audience.
the speaker who'd brought the concerns about accessibility thanked council for addressing it then raised the question of maybe allowing residents to send docs to the council clerk to print — many speakers bring handouts up when they speak, but not everyone has access to a printer
hell yes comrade, we ARE still mad about the DBAC handout! she brought the receipts. sales are UP downtown. they aren't suffering. they didn't need that $75k GIFT of our tax dollars.
Yesssss girl. she's got the goddamn fire in her. councilors who took donations from fenton should recuse themselves from votes on DBAC. councilors employed by UVA should recuse themselves from votes that benefit the university. she refuses to be spoken over.
of course kathy needs the last word. she's so patronizing. she says she doesn't HAVE TO recuse herself. "have to" and "should" are different kathy.
mike is mansplaining the rules of recusal.
apparently he was "let go" from his teaching position at UVA after A12. 😂
some old white dude is up there like he's trying to be a goddamn character witness for woodard, the west 2nd project developer. buddy, this isn't relevant.
oh this is rich. there was some strategic rustling and coughing (who would do such a thing?!) and chris fucking wayne yelled "quiet in the peanut gallery!" and "body slam 'em!"
this goddamn nazi thinks he's mr civility now!
what is it with these people? they have this strange idyllic vision of this town and they love telling us about it. you think the downtown mall is a MAGICAL PLACE where you got your first suit coat as a boy? fuck you. your boyhood memories aren't public policy.
this reminds me of the "expert witness" in the statue tarp case whose testimony was about how beautiful he thought the jackson statue was as a boy.
you live in a very different town than many of the rest of us, my man.
i think there's a glitch in the matrix. i swear to god the same old white dude has given the same speech three times in a row?
retire, bitch.
one guy talked about the MAGIC of downtown. this guy is talking about the ALCHEMY of expanding the tax base.
y'all, i know economics isn't a real science but this is WILD.
LOLOLOLOL MY DUDE JUST SAID HE'S CONFIDENT DEWBERRY WILL FOLLOW THROUGH. based on his history. buddy, are we talking about the same john dewberry? the "king of empty lots?"
nbc12.com/story/12269580…
i'm fucking dying here y'all. we are living in bizarro world.
jeff fogel and chris wayne are getting into it in the audience. while some nice lady is up there spitting facts about the angle of the sun and how long the proposed building's shadow would be.
a nazi and a civil rights lawyer are having a spat and she's talking about the sun.
this is the strangest timeline.
i'm sure this lady is great but i cannot even wrap my mind around the concerns of the farmers market when there's an armed fascist cracking jokes with the organizer of the largest white supremacist rally of our lifetime twenty feet from her.
oh the downtown mall is the jewel of charlottesville? sweetie, not all of us can afford jewels.
wayne yelled at a heckler. i yelled "shut up nazi."
he shouts back, "i'm not a nazi, i fight nazis. come over here and i'll tell you about it."
and this lady is still talking about downtown retail midway between us.
yessssss my comrade! call out that "amateurish and illegible presentation" we saw about stop & frisk last week. hot DAMN he brought the fucking figures.
holy shit. my nuclear physicist is knocking it out of the park oh my god i'm pulling this video and watching it every day until i die.
chris wayne is MAD ABOUT MATH! he yelled "it's common core, so it's all wrong!"
sweetie, no.
oh my god i am dying of pride. my comrades are the most brilliant and passionate! wes asked him what his solution would be. wes, he's a scientist not a politician! he says, "we elected you because we hoped you'd have something in the solution department" 🔥🔥🔥🔥🔥
missed some boring guy's comment. now kessler's up.
dropping the video of our 40 minute interlude here to keep the continuity of the thread.... we're back in session now.

oh we're being read the rules now.
the consent agenda passed 5-0 and now we're moving on to the public hearing on the FY19 budget. life goes on in charlottesville.
we're still talkin' budget. i have word that kessler is confirmed to have left the building, but lambert & wayne (who left during the interruption) are back in chambers in their original seats. shame lambert missed nikuyah's invitation to finish his comment.
wes tried to get nikuyah to give lambert a formal warning for making noise during someone's comment. wayne says "i'll take his warning!"
noooooott how it works, champ.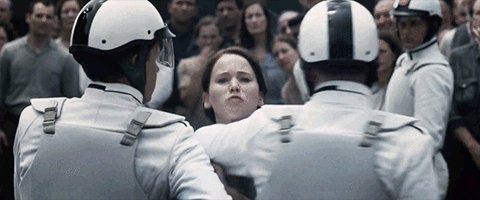 more importantly: the comment he interrupted made a damn good point. why are we giving dbac $75k when they can't seem to find money for an attorney for the office of human rights?!
oh good, wayne has a comment on the budget. about "egregious expenditures" on "tarp games." the tarps were ordered to be removed in february. of 2018. this is the FY19 budget. not germane.
for those of you just joining this city council livetweet in progress after hearing my @ on jason kessler's livestream: welcome. stay a while. the business of this city isn't just screaming at each other in the hallways.
shoutout to
@NC_DSA
— i'm wearing my nc piedmont dsa possum shirt in commie red! i'm sure all the fash watching jason's livestream are wondering where they can get one.
council has agreed they do not need the budget work session this thursday. damn, i so look forward to those 😂
this beef over the albemarle-charlottesville historical society building lease is unexpectedly juicy and weird. gotta dig up the background on this later.
comrade pointed out the city's own doc says they'd lose $105k in revenue by renewing this lease. we've got plenty of better places to spend that money than an organization that supports the city's racist monuments.
i can hear some commotion out in the hallways. such a strange dichotomy tonight. business as usual. grinding, boring, bureaucratic business and petty beefs set against a backdrop of white supremacist threats.
comrade at the mic bringing up rumors of fraud and the board of the historical society selling items on ebay?! what is going on in this town?
wes counters by saying council has had discussions, has received answers re: these allegations that they are "satisfied" with. so... where's the public discussion on that? closed door agreements & a new board isn't really enough.
huh. unanimous vote in favor of renewing the lease. wild.
next up: the west second street special use permit. the hits keep coming!
back from recess and talking about this special use permit. apparently they amended the city code last year to remove an ordinance that allowed permits to use AVERAGE building height rather than maximum height. but this permit was rec'd before that change was made.
our city attorney has the charisma of a park bench.
wes is in favor of this project, which has pledged to build a whopping 16 units of affordable housing (OFFSITE, in an as-yet-undetermined location, not in this new luxury building)... but remember our waiting list?

wes says he "firmly, wholeheartedly" supports this project. oh wes. developers aren't the answer. this doesn't solve anything.
mike: gentrification is good, actually
"this is really complicated" - mike signer, explaining that we couldn't possibly understand why he's right.
oh, money has already been spent. THERE WAS A TASK FORCE, Y'ALL!
it would just be messy to set a precedent that a sitting city council could make a different decision than a previous council, so we just have to do it now!
welllll, in that case!
mikey, are you familiar with the sunk cost fallacy?
oh good, kathy is architecture-splaining.
this is both putting me to sleep & enraging me, which is a VERY uncomfortable combination.
wes & nikuyah are barely maintaining civility up there. this is a bad fucking look on the dais.
she just called the plan he's endorsing "a better bad deal." yes.
interesting. nikuyah says the difference in tax revenue between approving or not approving the SUP is only $50k. so this developer is holding these mythical 16 units & $50k in possible revenue over their heads. hardly seems worth it.
the special use permit passed 4-1 with only nikuyah dissenting.
i'm disappointed in wes & heather. obviously i expected nothing else from mike & kathy.
a comrade called "you chose wrong wes" as he exited the chambers. wes, who was in the middle of reading aloud, paused to say "i'm proud of my choice."
goddamn i'm disappointed in him.
we're closing out #8. items 9 & 10 have been withdrawn from the agenda. just two more agenda items then closing matters by the public. chambers are emptying out. all the developers have gone home to celebrate. taking a 5min recess n


yFz8
apparently we AREN'T skipping #9. unanimous vote for the honorary street name. whatever.
we're on our final agenda item. 13 people remaining in the gallery. i think there are around 130 seats? (somebody correct me on that, but i'm pretty sure that's close) all of which were full a few hours ago.
these meetings are too long.
council wouldn't even still be here if they were allowed to leave! they are fading fast. it isn't efficient or useful to force march them through a six hour agenda. this is not the best way to do business. why not meet twice as often (weekly) for half as long?!
god things are hostile on the dais tonight. mike is being more patronizing than usual to nikuyah, which is an incredible bar to clear, and she isn't taking it as well as she normally does.
we seem to have partially lost power? the live feed is down.
some of the lights are still on. some kind of intermittent electrical humming. mics aren't working and the broadcast is out.
unclear why this has happened or why the WALLS ARE HUMMING

lights still out over the dais, but the mics just came back on. not that we really needed them with only a dozen people still hanging on in the audience.
final agenda item carries 4-1, only nikuyah dissenting. that's the theme tonight.
other business: mike proposes offering childcare at work sessions and town halls. cost would be $105. seems reasonable. it's a good idea.(also seems like the ymca folks bringing all those kids to meetings made their point!)
general support on the dais but no vote tonight.
these meetings are too long. signer got tired and went home. the public is still commenting.
meeting adjourned shortly after midnight. i just got home and... i know i always come home from council meetings exhausted and worked up, but i think this truly was the worst one since august 21.
the power outage cut the recording of the meeting, but here's the audio of my public comment tonight.
i'm tired & disappointe
vimeo.com/262926385?ref=…
eHJA