Gather round, everyone!
@CUSC_CCREU
has published its latest triennial report on graduate students. Let us see what is happening to student debt, which everyone knows is getting WORSE ALL THE TIME! MOAR STUDENTS IN MOAR DEBT, amirite?
uh, well, no, actually. Here the percentage of student reporting debt, by source. Overall, half of all students report debt, which is around the same it's been since the mid-90s.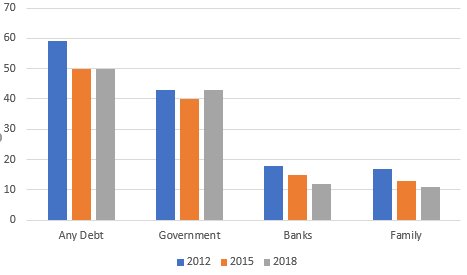 Average debt in real dollars is also actually down very slightly (probably better to say "unchanged"). These amounts are in 2018 dollars. Avg total debt is $28,000, avg govt. debt $24,500.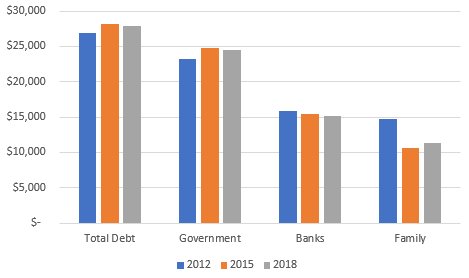 That second graph is probably hiding some regional changes (Ontario down, everywhere else up). We'd know more if the provinces actually published this data on their own, but they don't because reasons. So this is as good as it gets until the next National Graduates Survey.
In any case: journalists or so-called policy experts who choose to use a phrase like "ever-rising student debt, be warned. You will get a fact-smacking from me.
If you want a slightly longer-term perspective on student debt, here's the CUSC data going back to when they first asked the question in 2003 (in $2018). Yes, average debt was rising 15 years ago. It isn't anymore.