A fellow EBITDA-curious investor sent me this from Moody's dated June 2000.
Why care?
Like it or not, EBITDA is the standard profit proxy and default valuation metric in the private markets. Expectations are always quoted in EBITDA, or adjusted EBITDA.
ucema.edu.ar/u/jd/Inversion…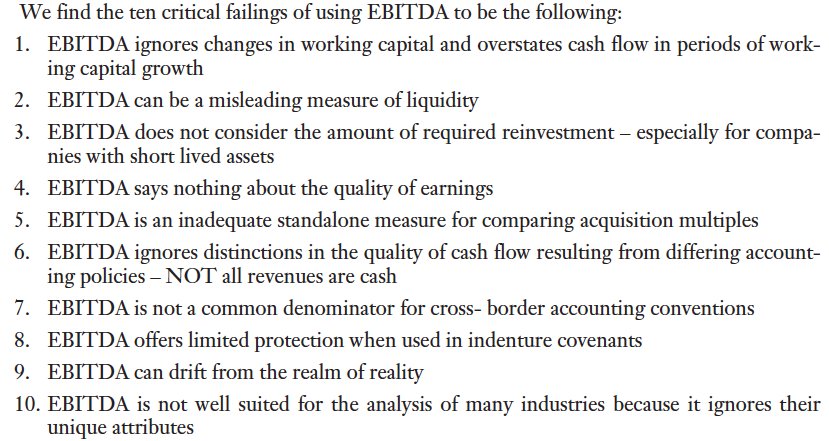 "EBITDA is insensitive to the actual collection of cash because it ignores fundamental changes in working capital that are otherwise calculated when deriving net cash from operating activities...earnings cycles are completed
long before cash is realized."
Out of 10K+ looks, I've quite literally never seen a company like this --> "The use of EBITDA as an indicator of debt coverage implies that funds generated by non-cash charges for depreciation are not needed for reinvestment for ordinary capital expenditures."
"EBITDA can easily be manipulated though aggressive accounting policies relating to revenue and expense recognition, asset writedowns, excessive adjustments in deriving 'adjusted pro-forma EBITDA' and by the timing of certain "ordinary course" asset sales."
In conclusion..."EBITDA is not well suited for the analysis of many industries because it ignores their unique attributes."