SCOOP: The Justice Dept is preparing to prosecute WikiLeaks founder Julian Assange and is increasingly optimistic it will get him into a U.S. courtroom. Charges may involve the Espionage Act. Heads up, Roger Stone.
by
@aviswanatha
#Maddow
@Kris_Sacrebleu
on.wsj.com/2DpywiP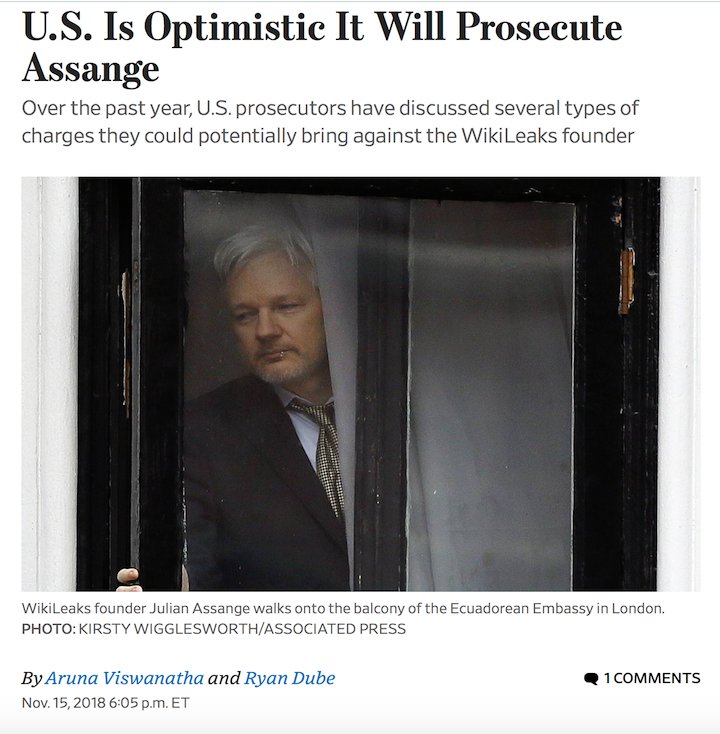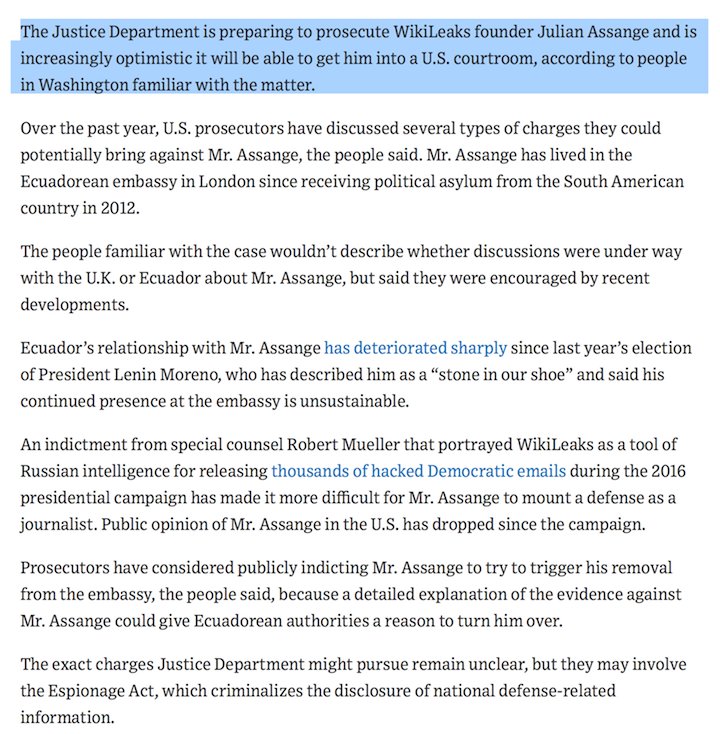 ICYMI: Adam Waldman, US lobbyist for Russian oligarch Oleg Deripaska [former business partner of RICK GATES & Paul Manafort], visited Julian Assange 9 times in 2017, including twice before Trump's inauguration and once immediately after.
#Maddow
MAY 2018: Mueller is sharply focused on discussions before & during the campaign between Roger Stone & Trump campaign official RICK GATES.
NOV 2018: Mueller team says RICK GATES continues to cooperate and they're not ready for him to be sentenced.
#Maddow
BREAKING: WikiLeaks' founder Julian Assange HAS BEEN CHARGED under seal, prosecutors inadvertently revealed in a recently unsealed court filing — a development that could significantly advance Russian interference probe.
by
@mattzap
@DevlinBarrett
#Maddow
wapo.st/2FkH2lA?tid=ss…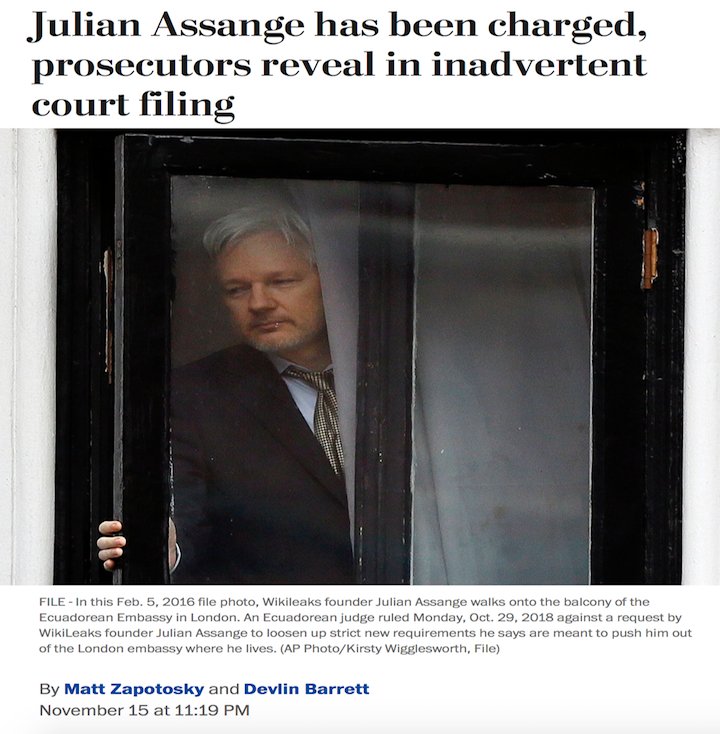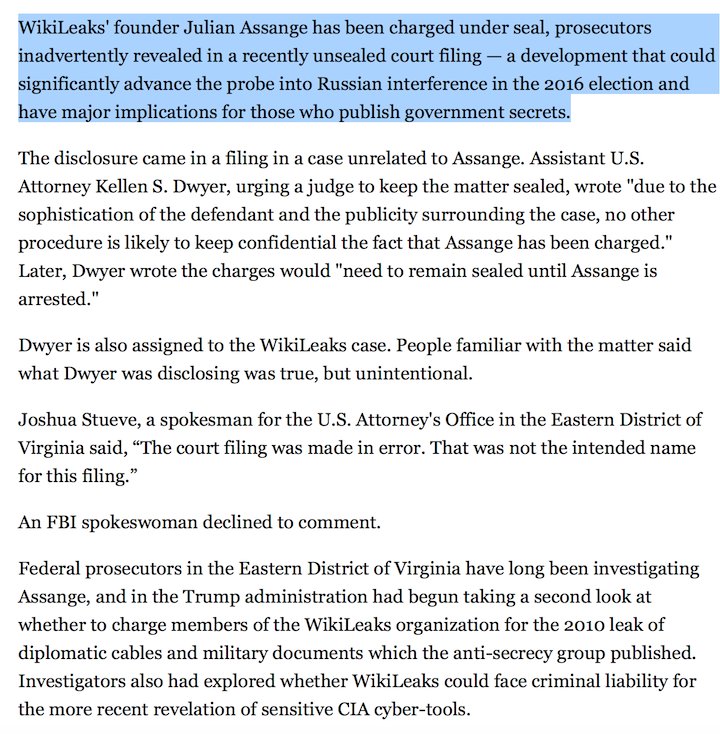 The disclosure came in a filing in a case unrelated to Assange. "Due to the publicity surrounding the case, no other procedure is likely to keep confidential that Assange has been charged." Charges "need to remain sealed until Assange is arrested."
#Maddow