SCOOP: Subpoenas issued for information Parnas and Fruman indicate a broad federal investigation into possible money laundering, obstruction, and campaign-finance violations and suggest prosecutors are looking closely at Giuliani's consulting firm.
#Maddow
on.wsj.com/2KUcIyD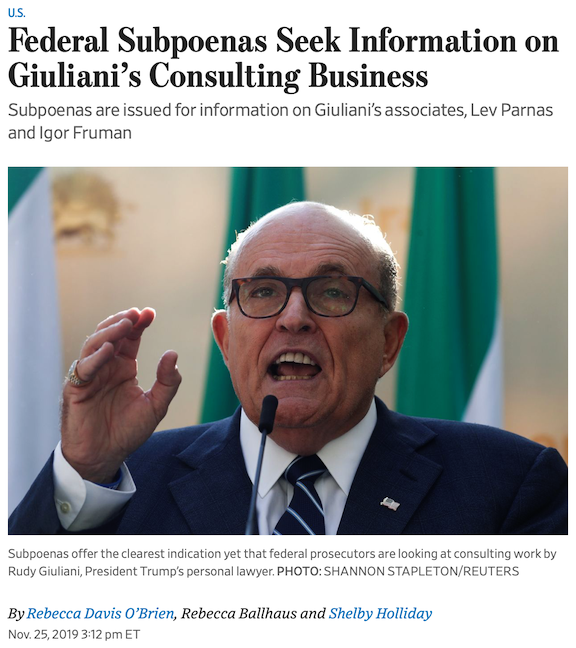 Subpoenas listed a half dozen+ potential charges under consideration by SDNY:
-obstruction
-money laundering
-conspiracy to defraud the US
-making false statements to the federal govt
-FARA violations
-campaign finance violations
-mail fraud and wire fraud

MORE: Investigators scrutinize Giuliani's firm and donations to a Trump super PAC.
There's also interest in interactions with 3 key figures in Giuliani's hunt for Biden dirt: ex Ukrainian President Poroshenko and ex prosecutors Lutsenko & Shokin.
#Maddow
wapo.st/2DiEdO0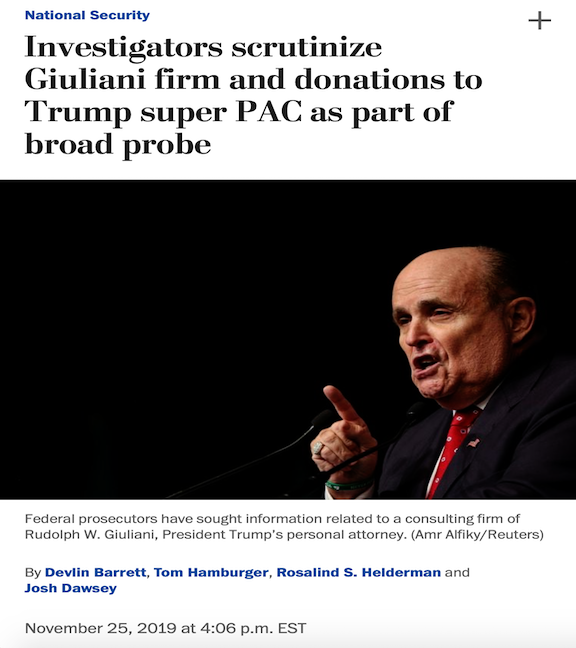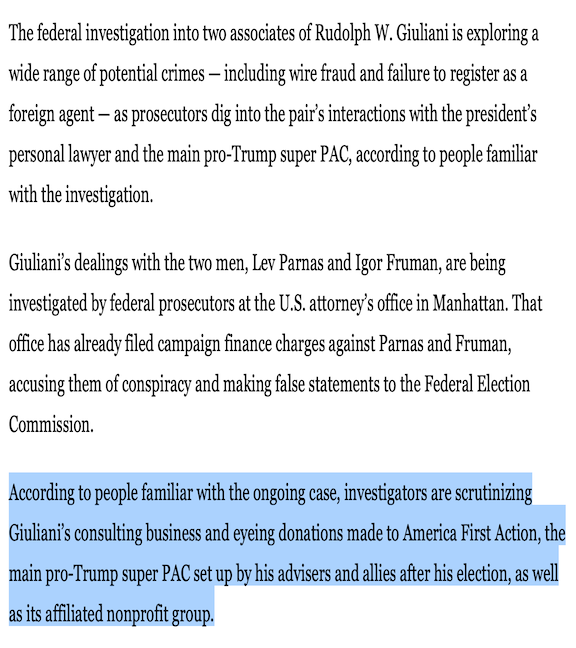 The feds are examining a raft of potential crimes, including:
-destruction/alteration of documents
-aiding & abetting federal crimes
-foreign nationals donating to US candidates
...indicating prosecutors are casting a wide net as they examine the Giuliani.