interesting that BitPesa CEO E. Rossiello does not see informal peer to peer traders as competition. As individuals yes,

As a collective organized network - competition
People are fixated on the idea of FinTech - technology for financial services.

You can build a tech gateway yes.

But you can also build a network of people gateway.
Dahabshill is a great example of a functioning money transfer system that is not all tech.

they have *agents* - people
So i think Cyrpto gateways in Kenya are competing with marketplaces - like localbitcoins, remitano,paxful, localethereum, localmonero

maketplaces of networks of peer to peer crypto fx brokers
These networks can be anywhere that is organized.

these peers can also form an entity and scale their business like any other company including BitPesa
All they need to do is organize themselves.

Think strategy
Seek partnerships
Compliance
Lobby
I would argue the best cryptocurrency product market fit for Kenya and East African countries is a

network and marketplace

this essentially becomes the gateway

can tap in multiple channels in eg remittances, bill payments
can push out multiple channels locally
I was lucky to work with Niti Bhan on informal sector biashara research projects.
Trade, networks and trust intruments are the core of most scalable digital products.

My assessment is based on a bottom up approach

And more likely to succeed
People also forget all the FinTech in nairobi and East Africa is runs on the backs of hardworking cash in - cash out agents.

An agent network.
Some years ago, there was no formal gateway for transferring money from skrill to local currency/ and paypal to local currency

So informal networks of online currency exchangers stepped up to fill the service gap

PayPal to Mpesa money changers
Skrill to Mpesa changers et al
All freelancers in Kenya, Uganda relied on these brokers guys for FX liquidity. Still happens today
But Mpesa the giant company figured out this was a new market with growth potential and fees

So partnered with Online money services like Skrill and Paypal to offer Kenya's online freelancers and alternative.

A fintech service
Mpesa went as far as to work out a partnership with online job marketplaces like Upwork to allow Kenyan freelancers to witthdraw their earnings directly from Upwork to Mpesa
Our dear p2p online money exchangers got beat

Some still remain, there are still gaps. but the Mpesa service took a big bite of their market share

see what i did there?

I called it *their* market share
You see,

i think if the p2p money changers had been smarter, theyd have pulled together and built a formal compliant agency network company

And offer an alternative competing service
But they didnt, and they got eaten up.
To be fair, it is also because they couldnt

You see, current money laws are strict as hell. You need a license. 100 million KES as deposit for a license.

This locks out most people from exploring this as a business option. Its how the BIG boys stay in control
So even if they wanted too, it would cost too much. too much to even consider it.

Regulations limit opportunities for people and also limit what is possible as business models
But not anymore.

Bitcoin and cryptocurrency is unregulated.

So there are no chains of old, until someone sits down and crafts regulations.
Bitcoin and cryptocurrency is also out of this world

Its like the online currency of old on steroids and speed. Its literally out of this world.

Its peer to peer. no set up costs. anyone can join. all material is online. and its a growing industry
So naturally, young Kenyans came across this opportunity and started bridging crypto FX.

Even the p2p money changers who lost to Mpesa, jumped on board.

So now you have a large network of p2p traders balancing supply and demand of an *unregulated* crypto
This blog too
Bitcoin ATMs in Nairobi are only a great idea on paper. Electronic ATMs have lost to human agents in Kenya
kioneki.com/2017/10/16/why…
I am making the case for current Kenyan p2p crypto traders to form a strong network of trust and come together as a collective. Form a union, cooperative, company - anything. one whole
there's your gateway. no fancy fintech required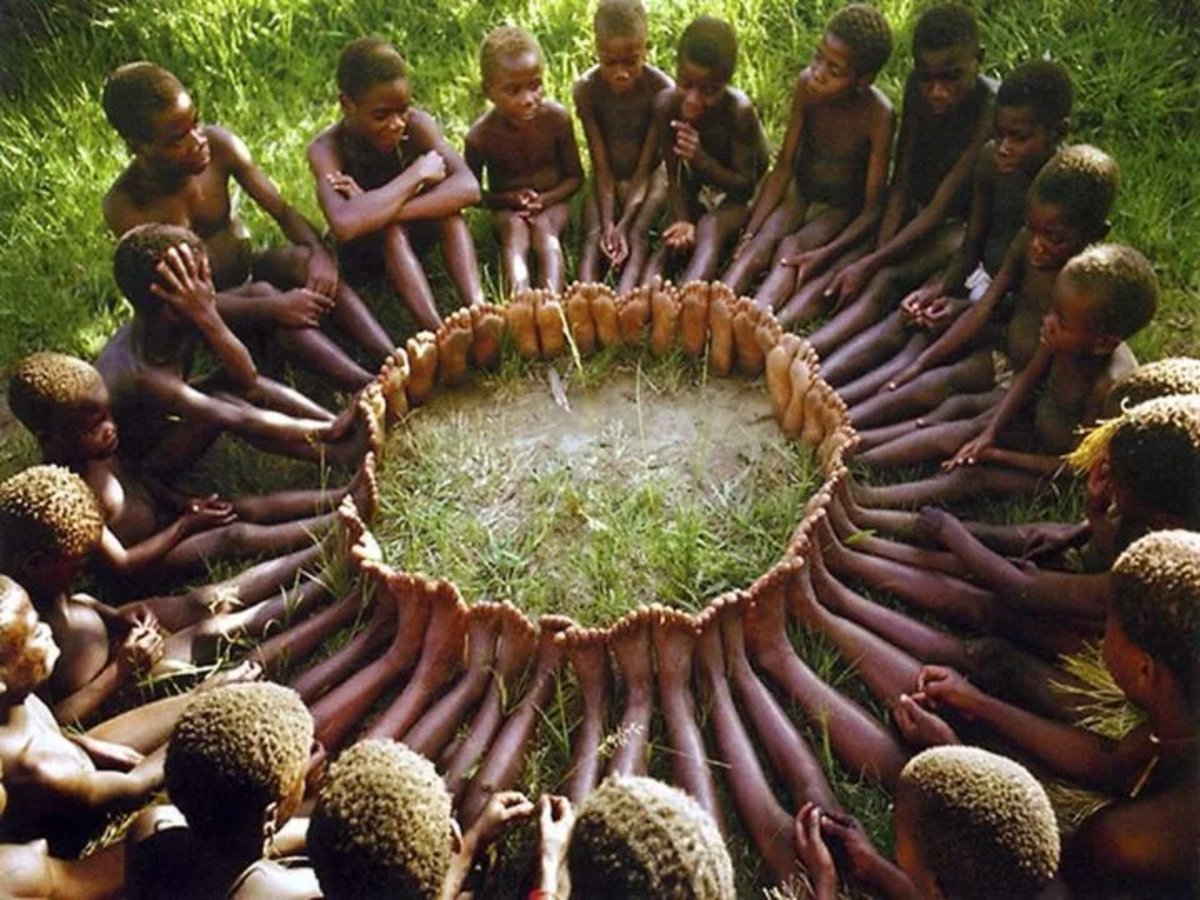 The collective is effectively a single gateway - a marketplace.

This already happens in nairobi with mobile money agents. You find a chain of 20 mobile money, bank, prepaid token agents operating as an outfit

Its the same w/minor tweaks.
A. One is online, one is offline
B. One is intermediating a cryptocurrency, the other mobile money
C. One not yet regulated, the other is regulated
Collective should then add

strategy
compliance
seek out partnerships
and most importantly

lobby!
Much of this is informed from my experience working with Emerging Futures Lab, w/
@prepaid_africa
and
@rinkuakk
on informal cross border trade networks of busia/malaba/namanga/Uganda/Kenya/Tanzania
Its the exacts same pattern i witnessed offline talking to money changers of Kenya Uganda border

women traders of Kenya - Uganda - Rwanda corridor
So when bitcoiners and cryptocurrency enthusiats ask me

"How do we grow adoption in Africa"

I tell them build peer to peer marketplaces and peer to peer marketplaces enablers

Give the "peers" the tools.

They'll do the rest
There is plenty of room for

A. BitPesa type companies

B. Peer to peer type collectives

Peer to peer type collective more likely to succeed by a mile in this context - the East African market.

Competition
This is what the Kenya Bankers Association formed to compete with Mpesa and differentiate its product offering

KBA formed IPSL and launched a collective payment network. One company, composed of member banks
The Crypto Opportunity in East Africa is open to anyone.

Anyone can form a company and do this

The current money transmitter companies in Kenya can pivot to this

Who will do this?
For context, I was responding to the thoughts shared on this podcast
Elizabeth Rossiello
BitPesa – Building Financial Platforms for Frontier Markets
epicenter.tv/episode/215/