3)
Here is the specific section that identifies where the fencing is to be built. It does not list a total number of miles. Rather, it lists locations and from and to. If you add it all up you will find it to be 700 miles. Note: there was only one deadline
congress.gov/bill/109th-con…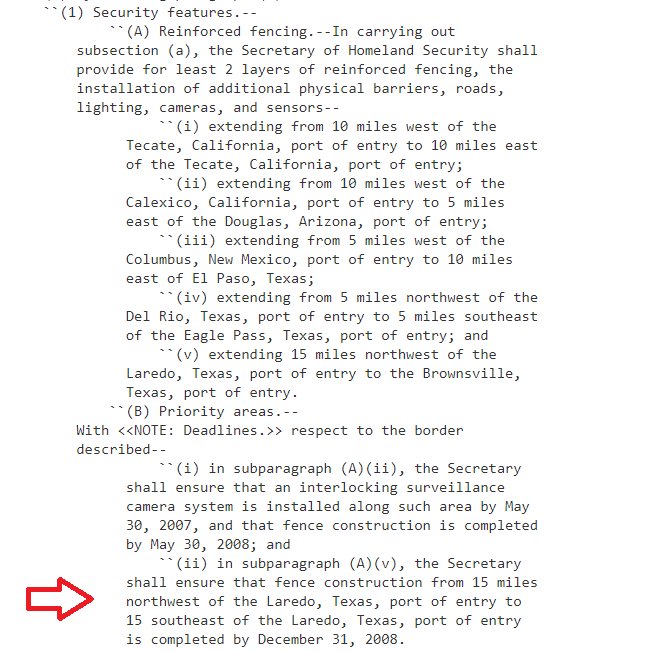 4)
When researching bills it is important to review the amendments. There were a total of 60 amendments to this bill.
congress.gov/bill/109th-con…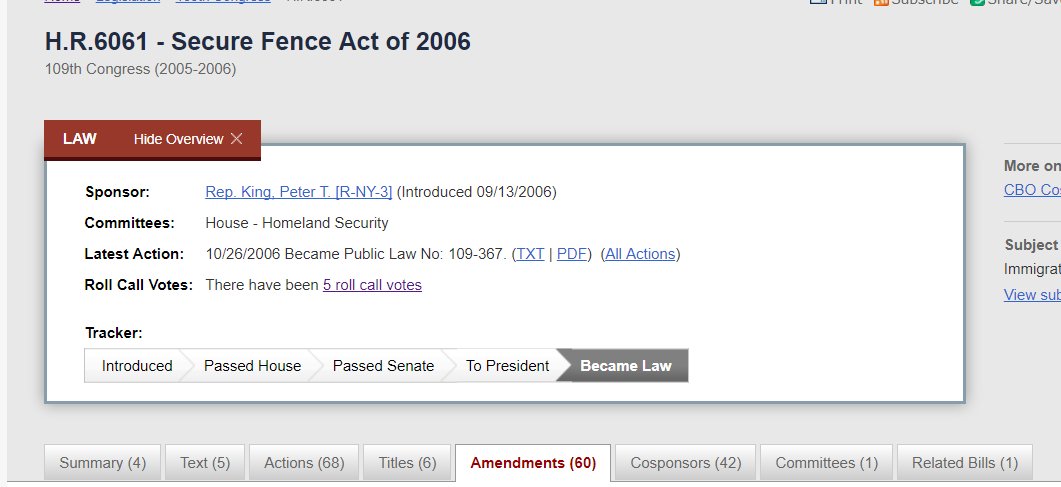 6)
The secretary referred to is the Secretary of Homeland Security.
Note: do not get caught up in the dollar amount. It is specific to this amendment. The overall dollar amount for the 2006 Fence Act was $1.5 billion.
congress.gov/amendment/109t…

7)
Here is the section that gives us the total of 700 miles. Keep in mind once again of the discretion of the DHS Secretary.
congress.gov/amendment/109t…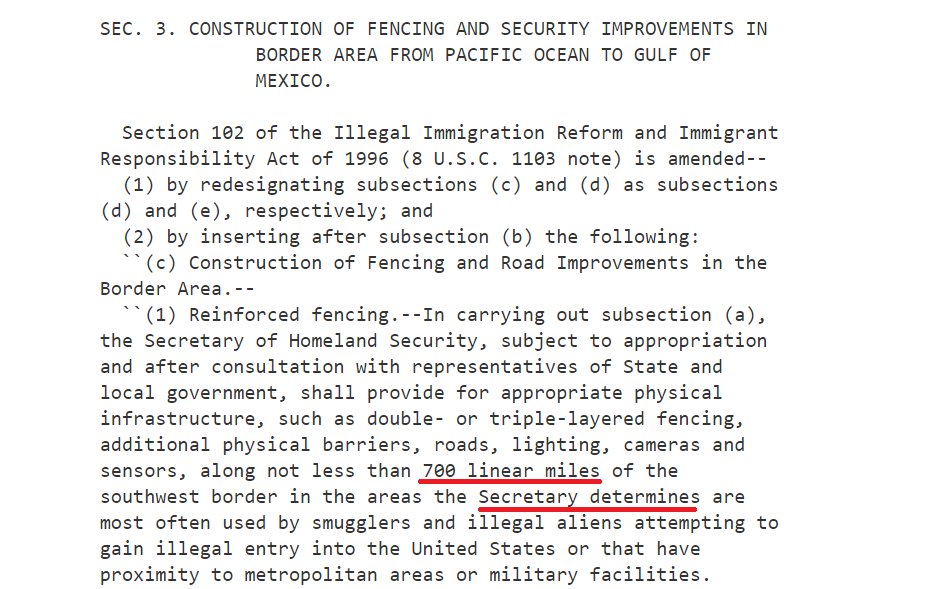 10)
Note: ONLY 36 miles of the 652.6 are "secondary fencing". This is a problem because the Fence Act specified "at least two layers of reinforced fencing."Note: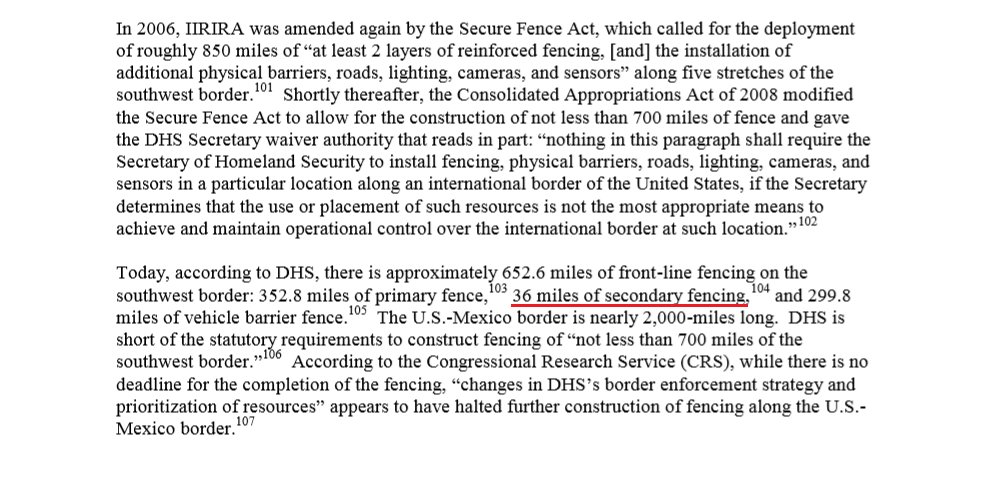 11)
However the Obama Admin located a clause in the Consolidated Appropriations Act of 2008 that modified the Secure Fence Act giving the DHS Secretary waiver authority. Problem solved.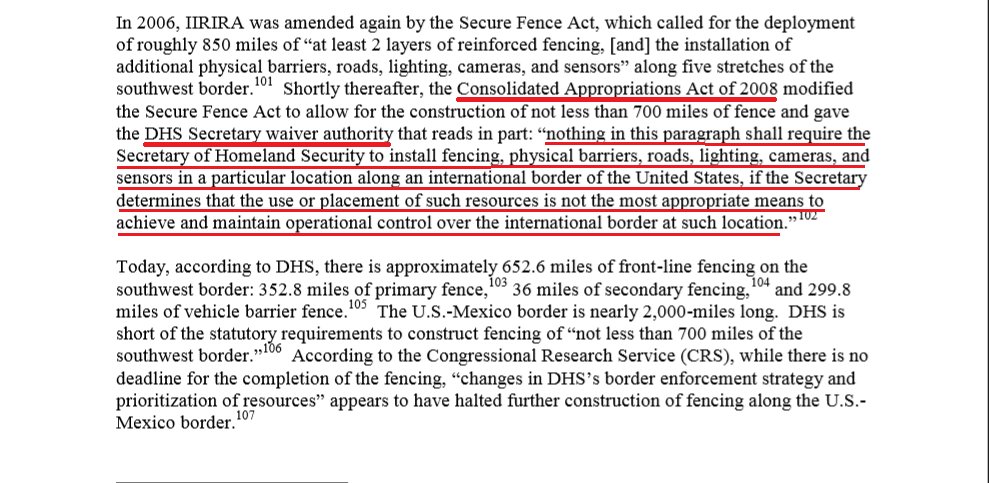 12)
The 2006 Fence Act is only good for 47.4 miles. The money? That's all gone too.
13)
In 2015 the Obama Admin in effect ended the 2006 Fence Act.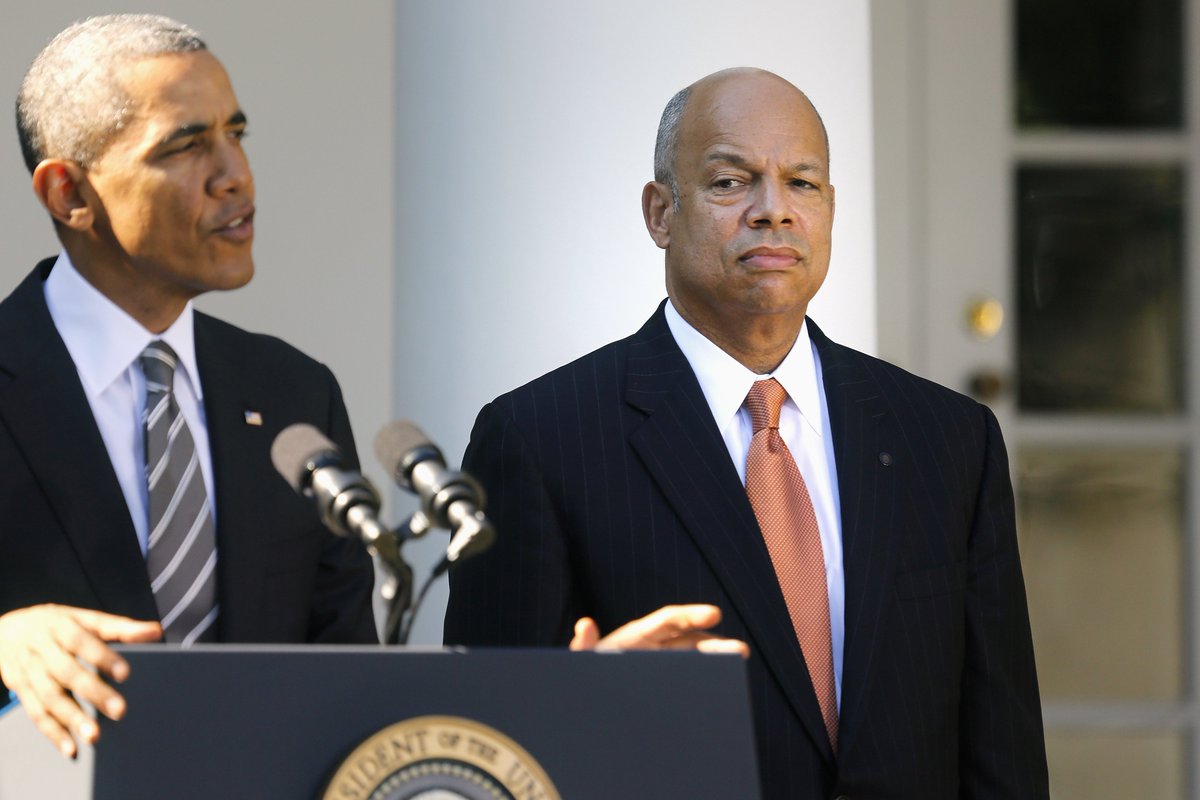 14)
They thought they were providing a clean slate for the Hillary admin who was sure to win. She would not have to deal with the Act.
15)
That did not work out so well did it?