Gotta love Strava heatmaps. Here's a heatmap of people running in Niamey, Niger. About 160km south of where a US solider was killed in Tongo Tongo last year 1/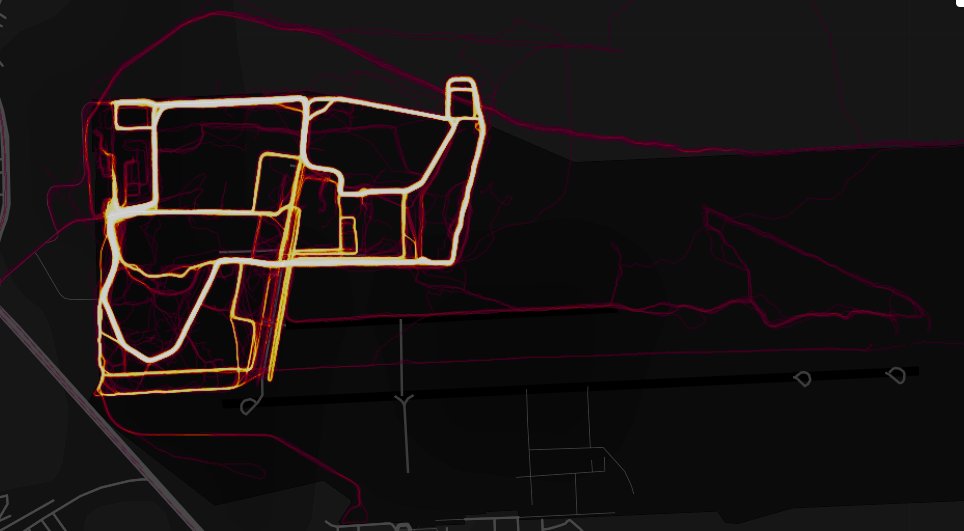 Here's 3x Predator drones at the same location. One is taxiing for takeoff. 2/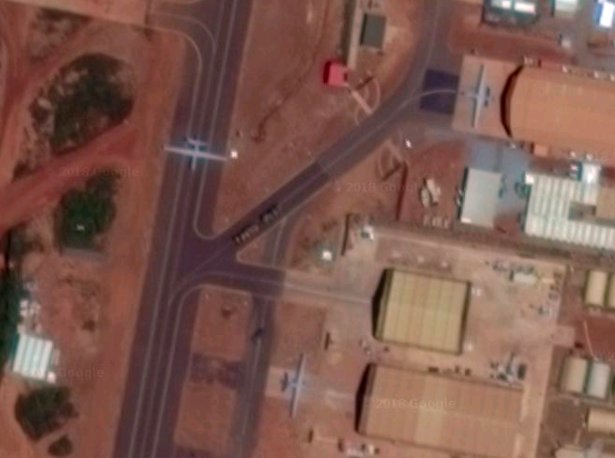 Here's 3 more military planes at the same location. One looks like a JSTARS.
here: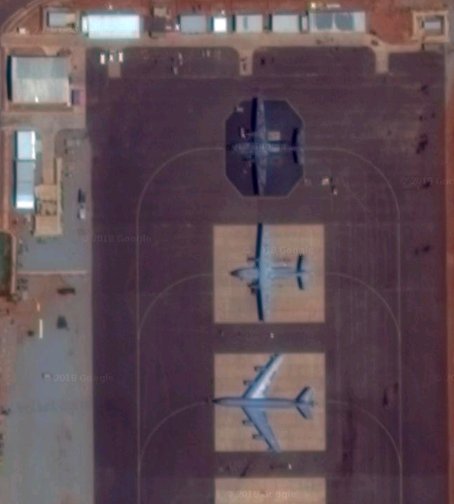 Someone with a fitness tracker magically appeared in Western Somali desert, walked north/south south/north, then disappeared. I wonder were helicopters involved? 🤔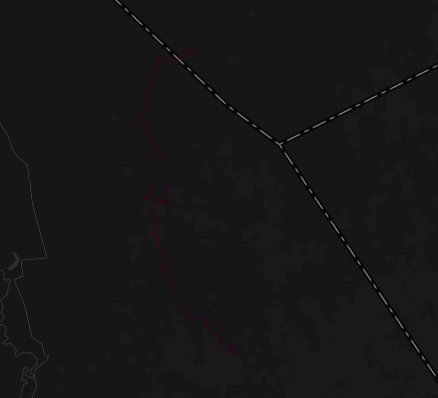 Back to Niger. This time west of Arlit in northern Niger.... hmmm.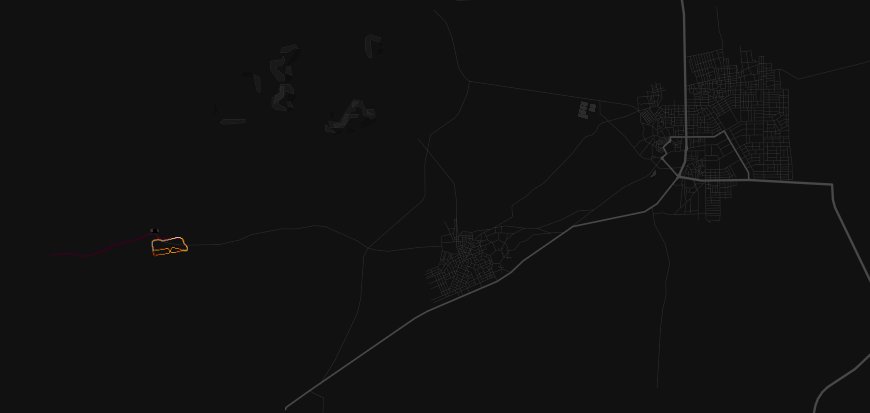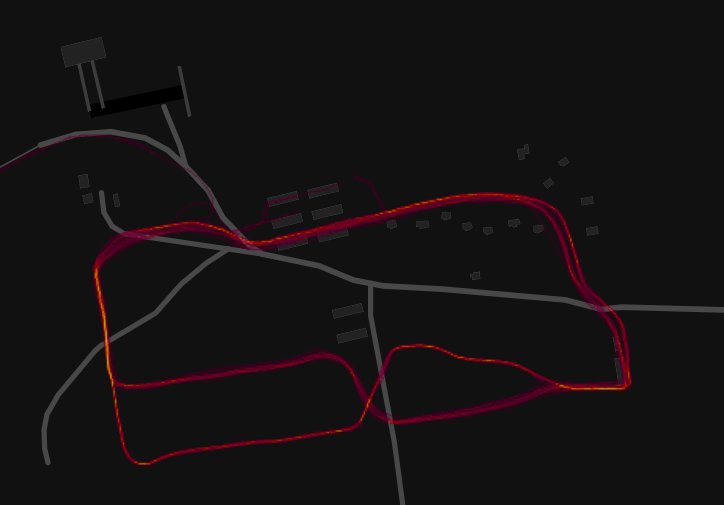 Helicopter pads, 2x helos. Looks like a FOB (Forward Operating Base) - and they are scout helos, usually used by special forces in this context I'd reckon. Also interesting facility to the south.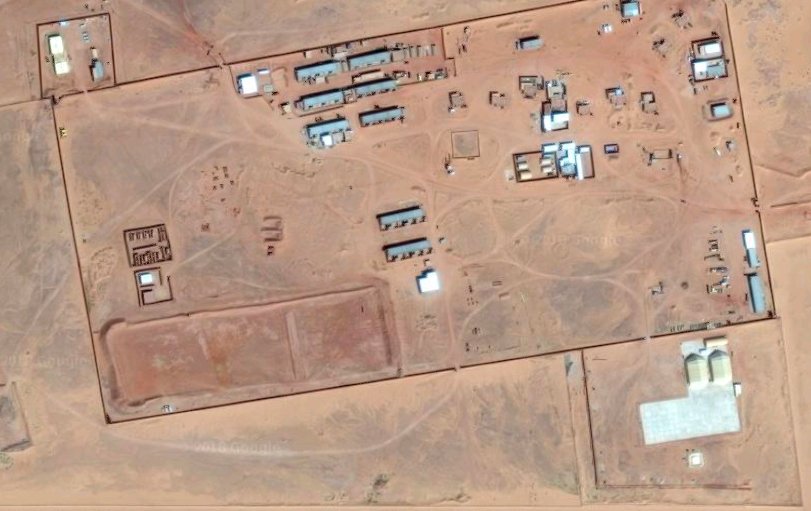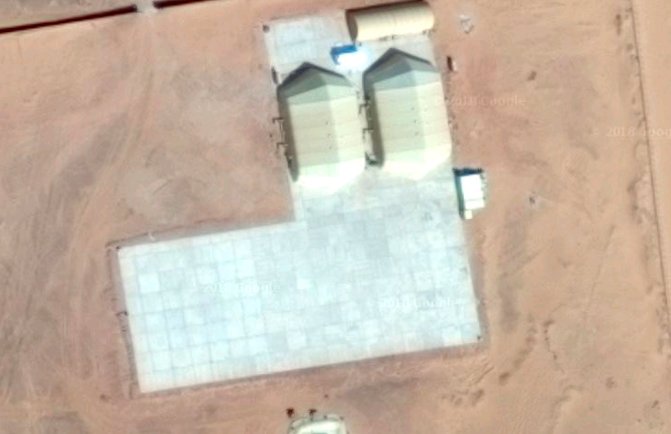 Here's what looks like another facility to the south in Agadez.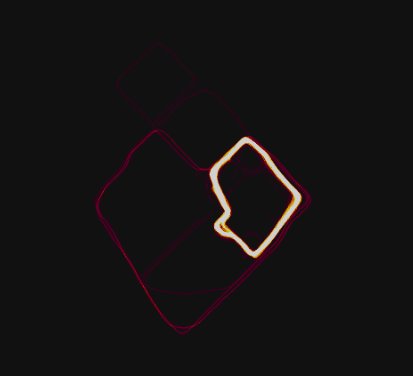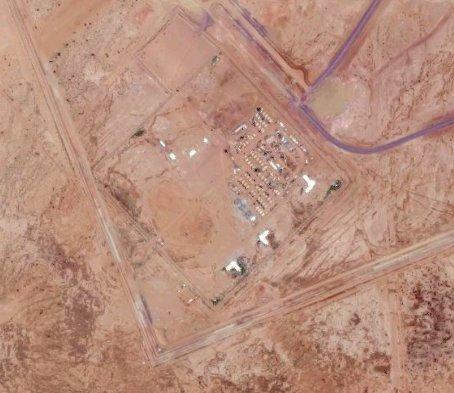 Here's someone cycling *in the middle of nowhere* in eastern Niger. Barely a dirt road out this remote. This is the most up to date satellite imagery of that location (2016). Looks like something has been built since then.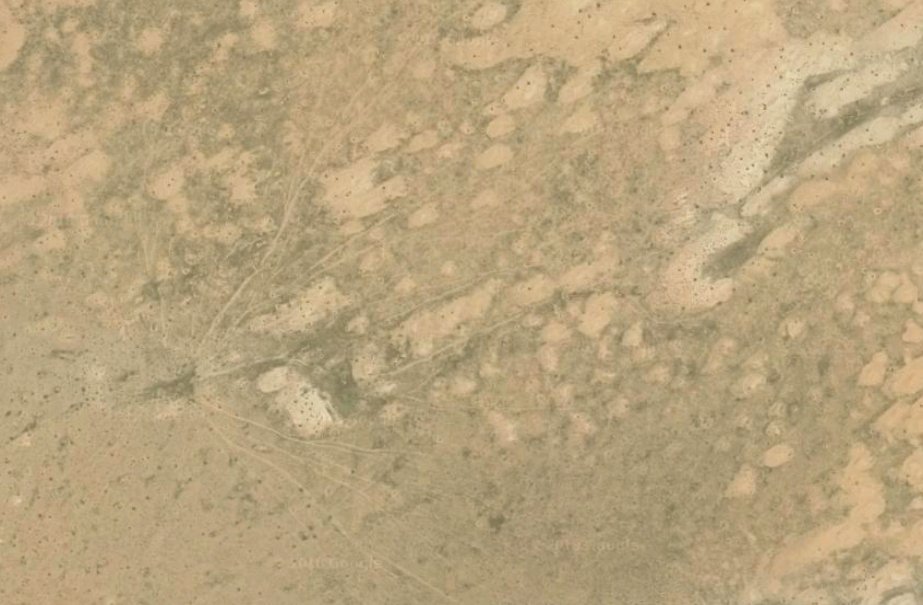 Someone's been running up and down the airstrip beside the main runway at the airport in Benghazi, Libya.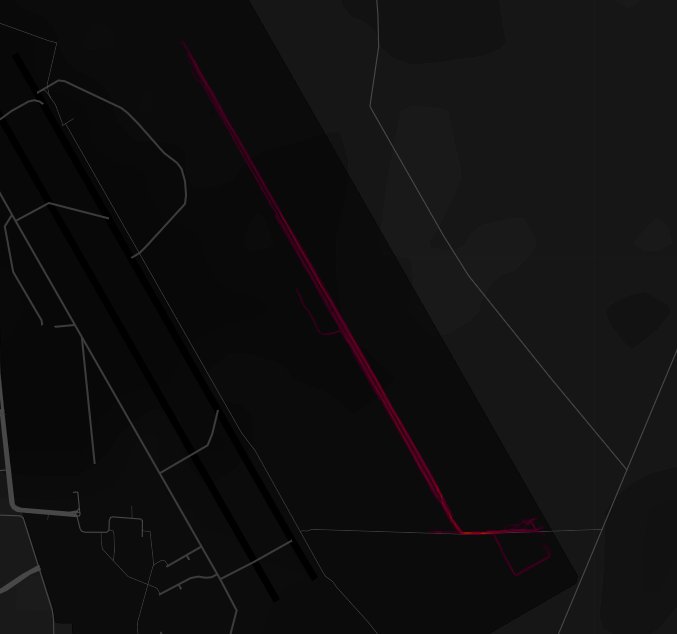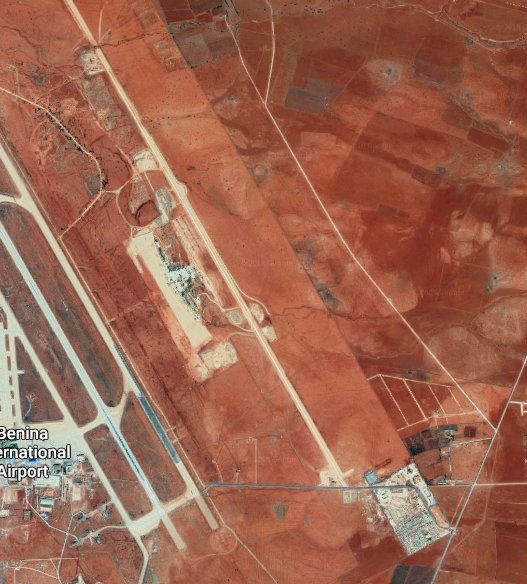 Here's someone running around old al Adem airbase in eastern Libya.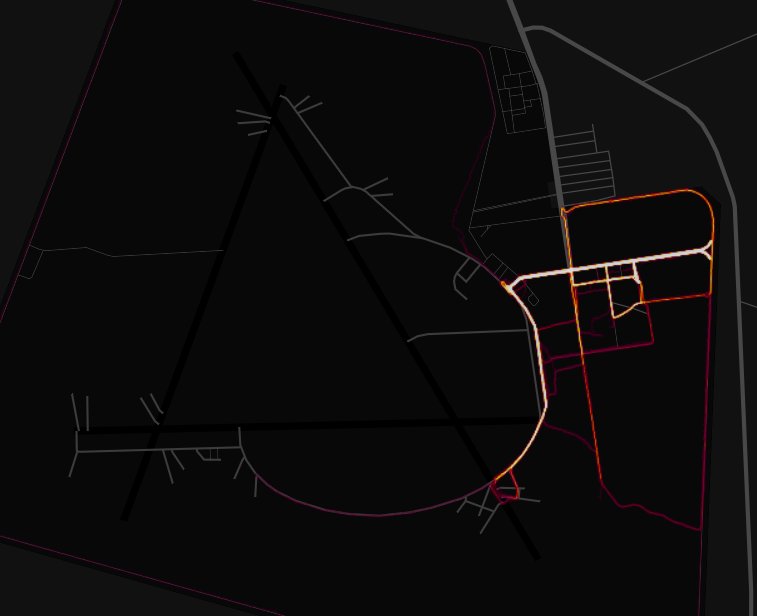 A Statoil facility in eastern Algeria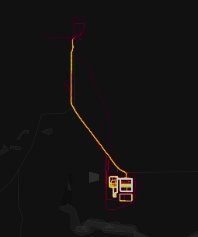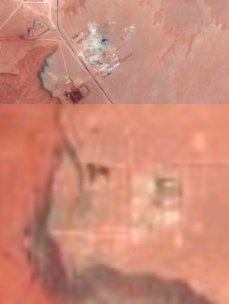 Madama airbase in northern Niger. Hardened hangers.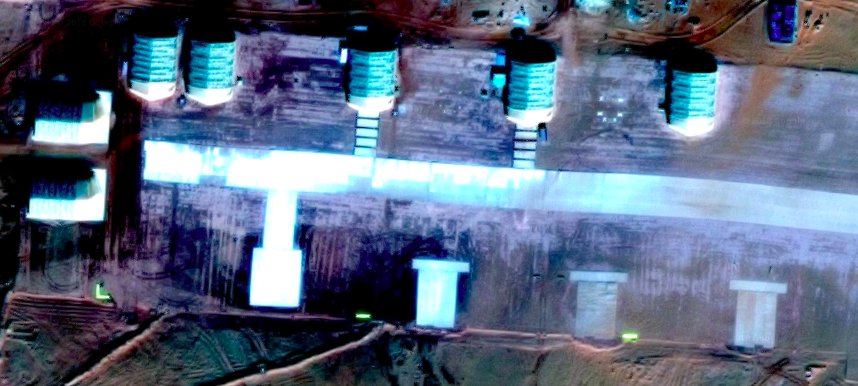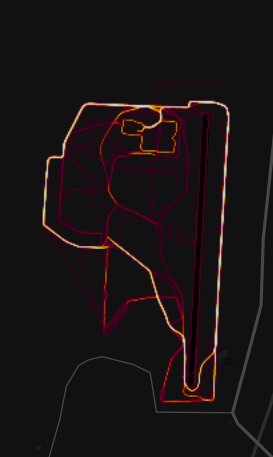 Timbuktu airport. Some civilian aircraft.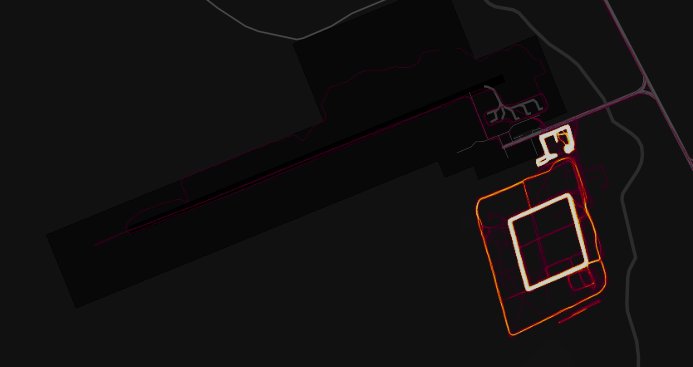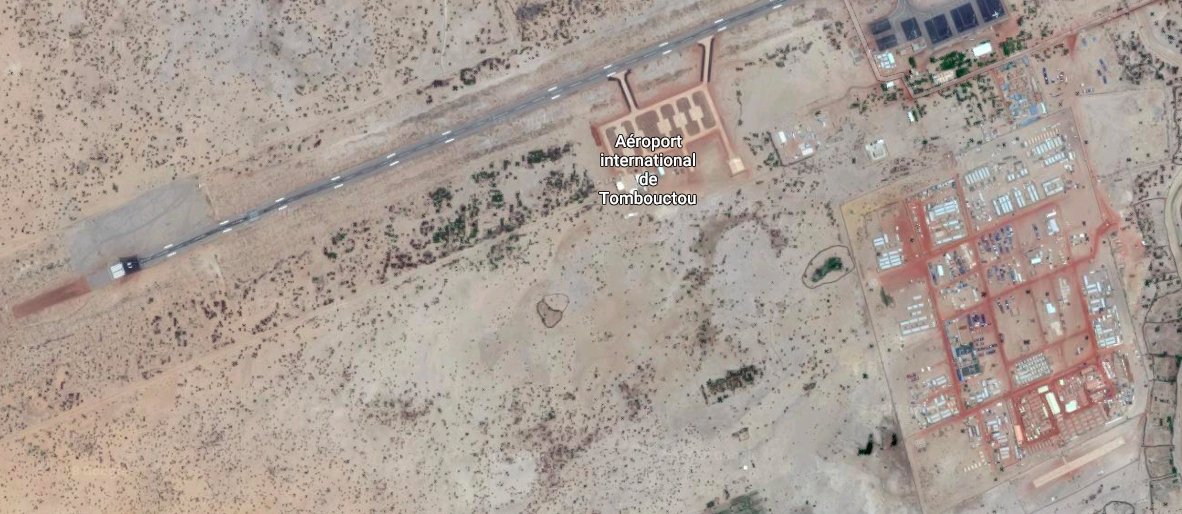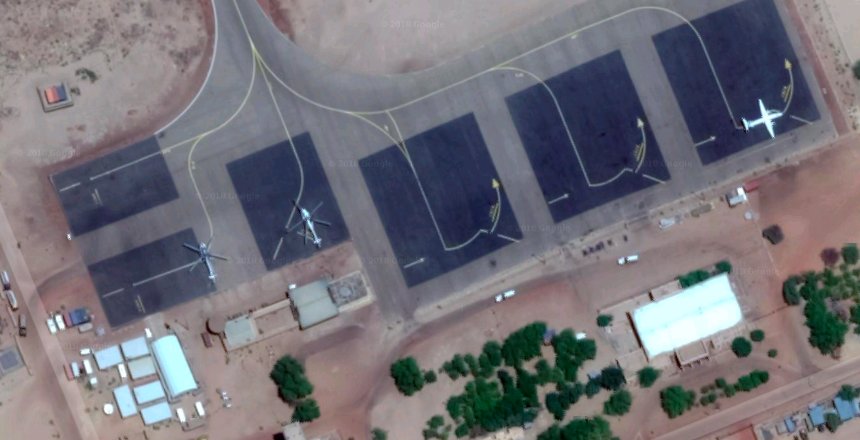 Eastern Yemen. Not sure how they got to this remote location... This is the French military base in N'Djamena, Chad. Looks like some possible US hardware on the tarmac there, not surprisingly.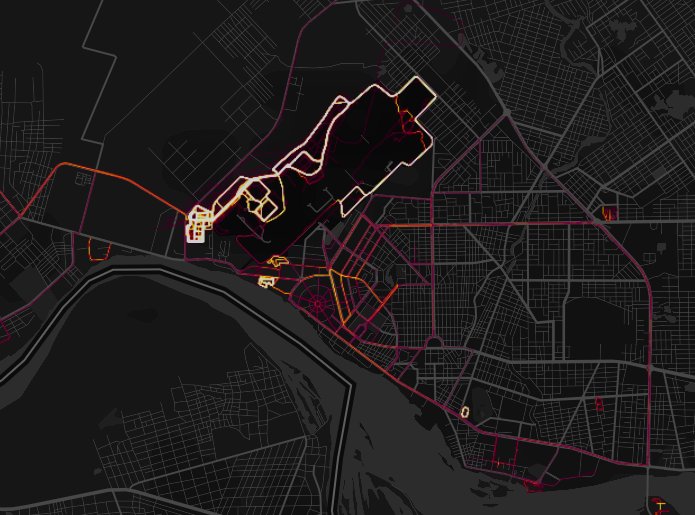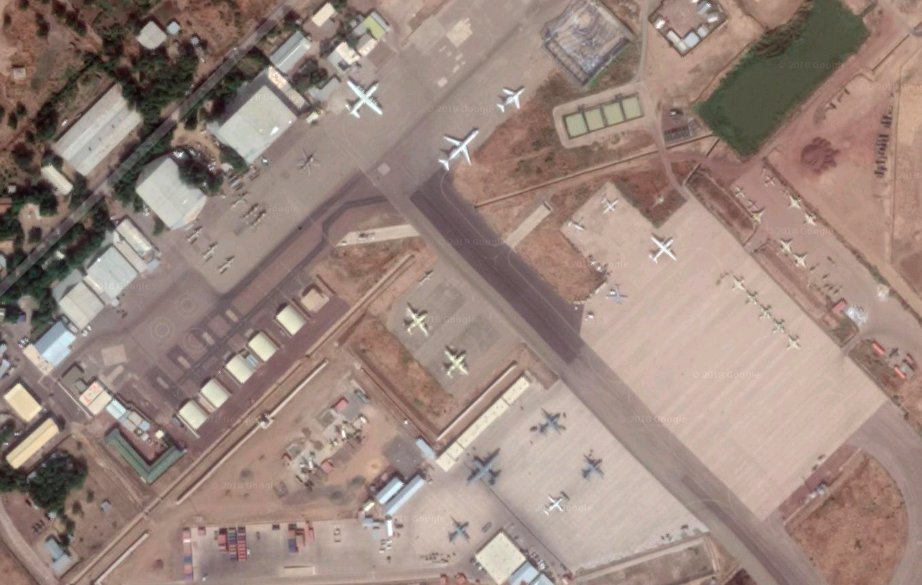 Mamul airport, Oman.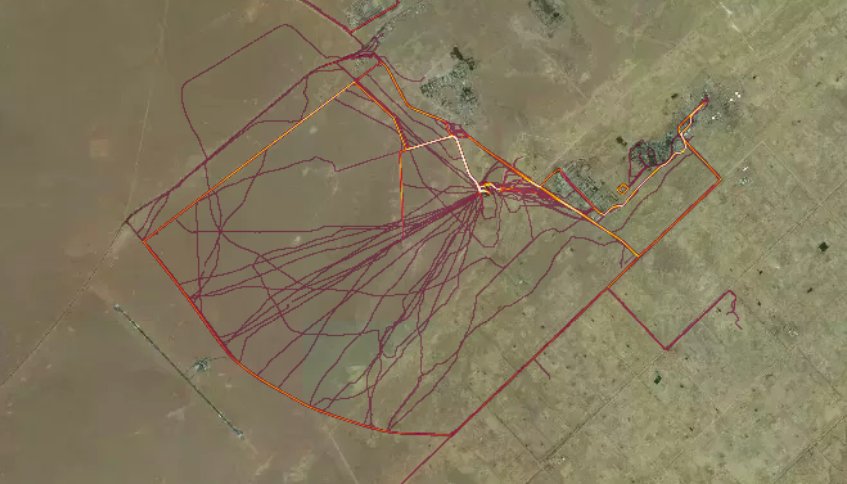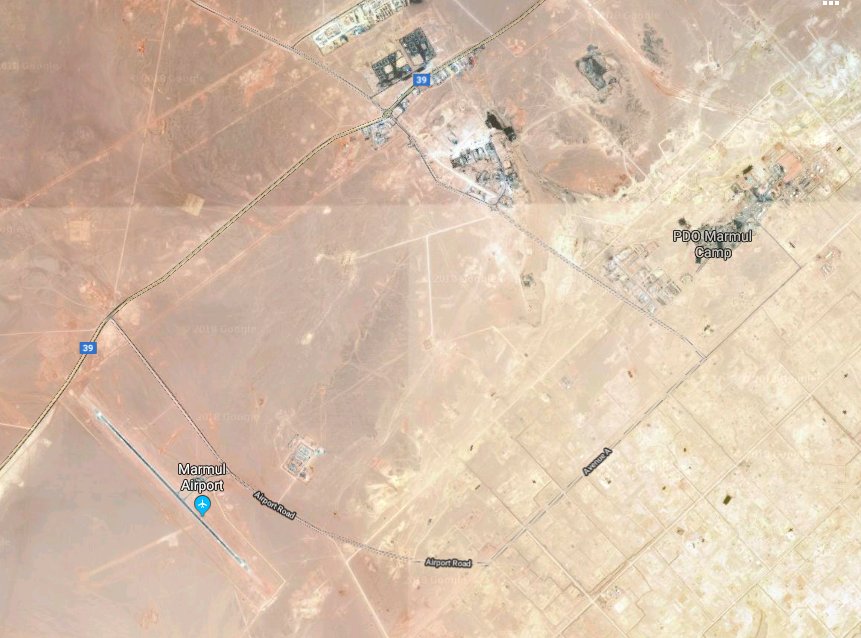 Here's the runs people go on at Diego Garcia - the US airbase.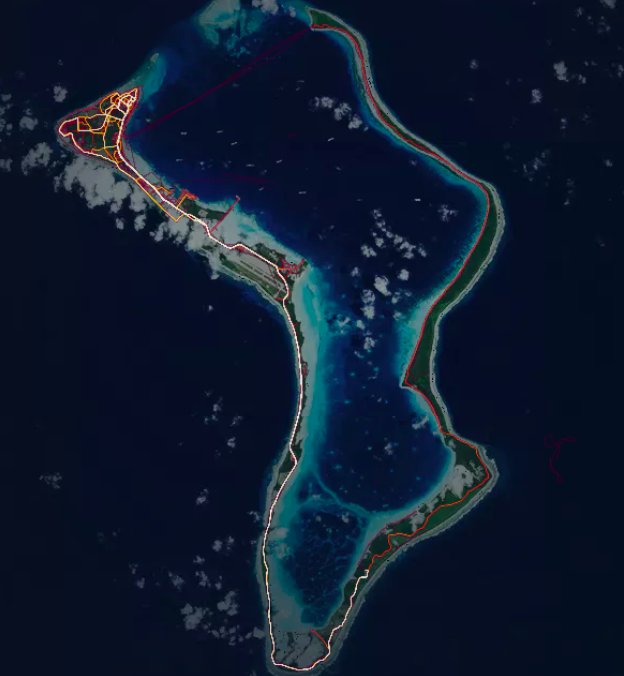 Western Libya airstrip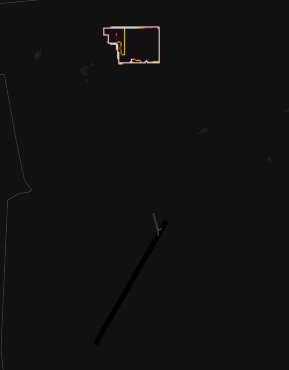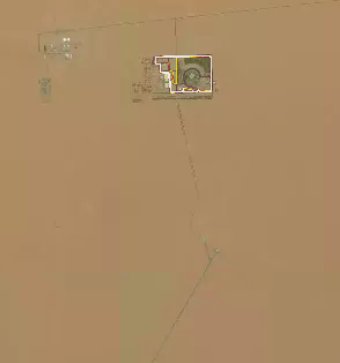 Think this is a French forces airbase at Marche, in Mali. 4x helos.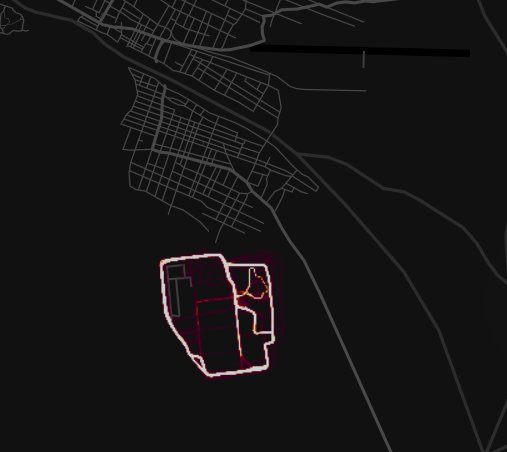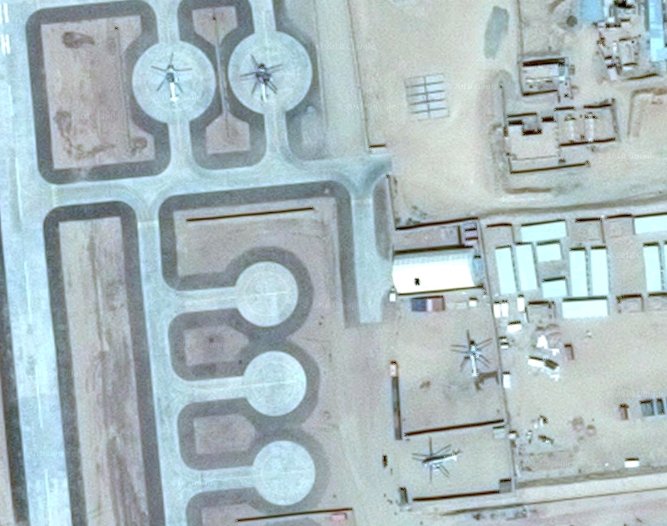 To the north is the Amachach helo base outside Tessalit. 1x helo on the tarmac. Looks like assorted French military vehicles. Tessalit was recaptured by French forces in 2013 after Taureg rebels took it in 2012. Acc to Google the pads were added after 2011 (last pic is older)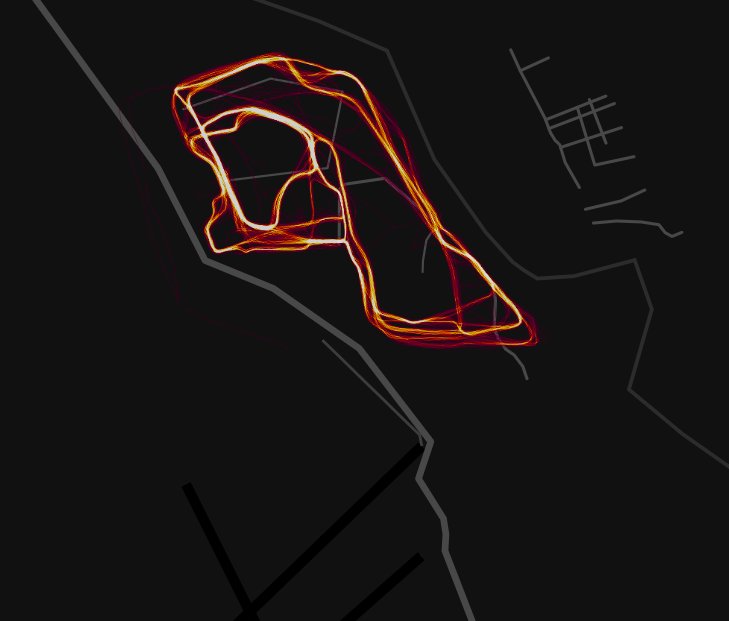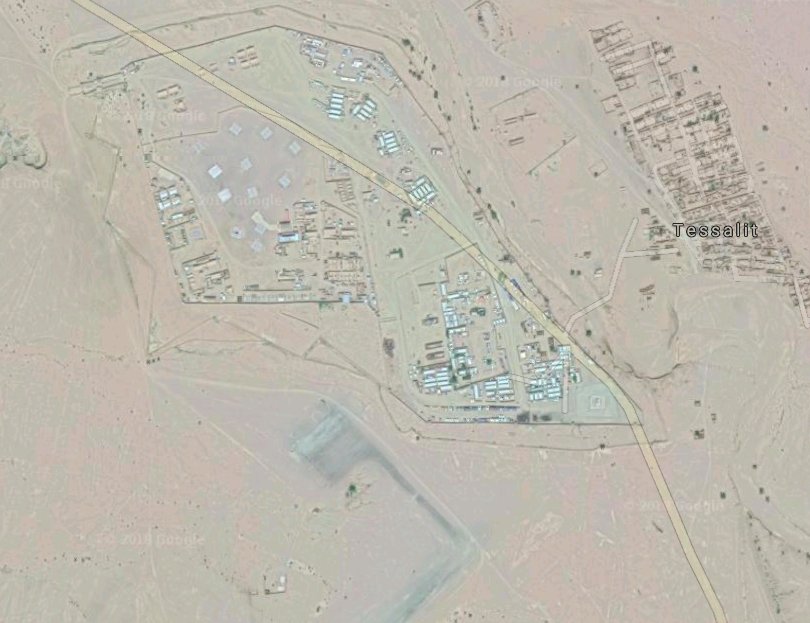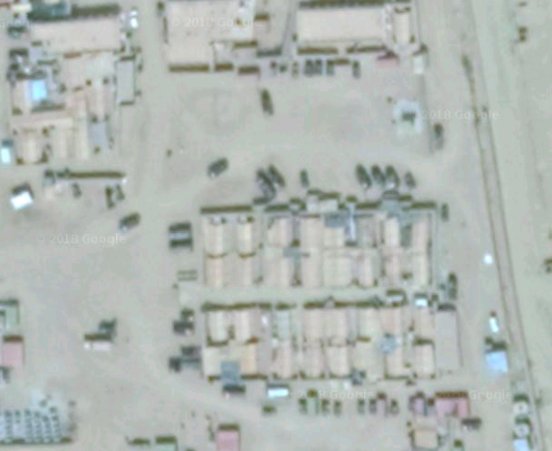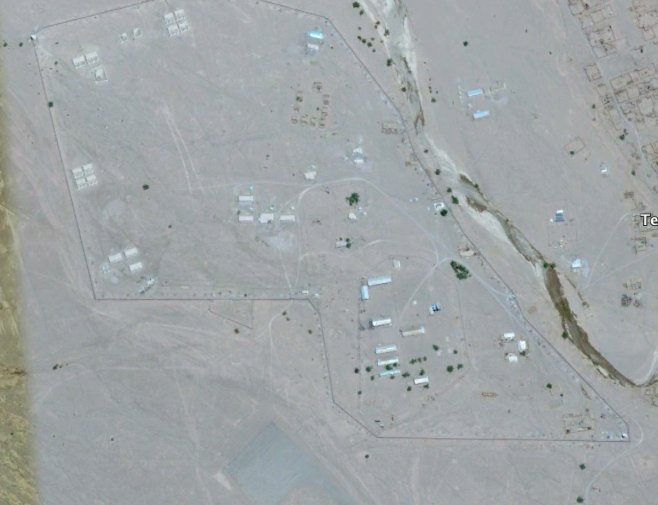 You can see the growth of the base since 2003.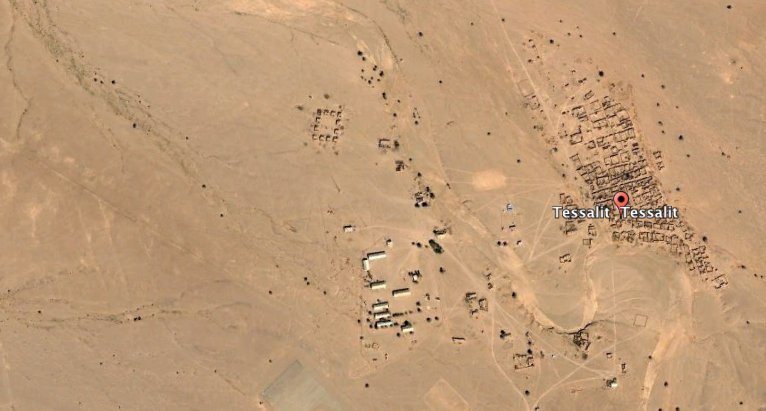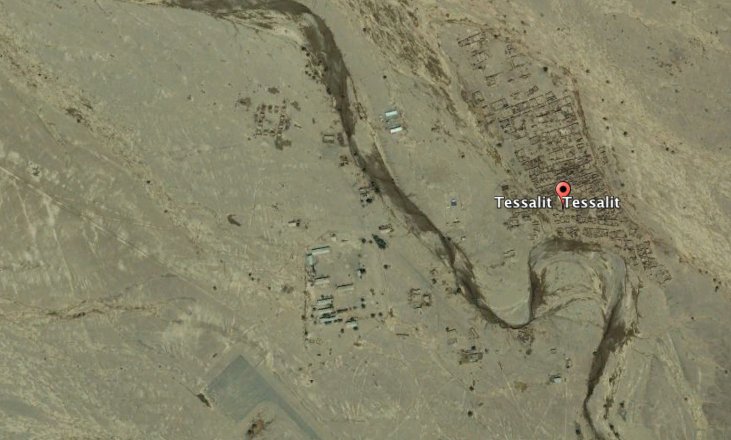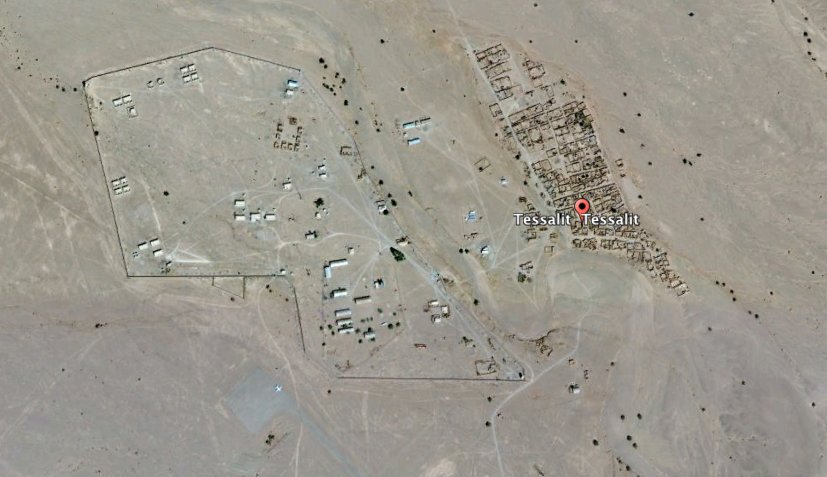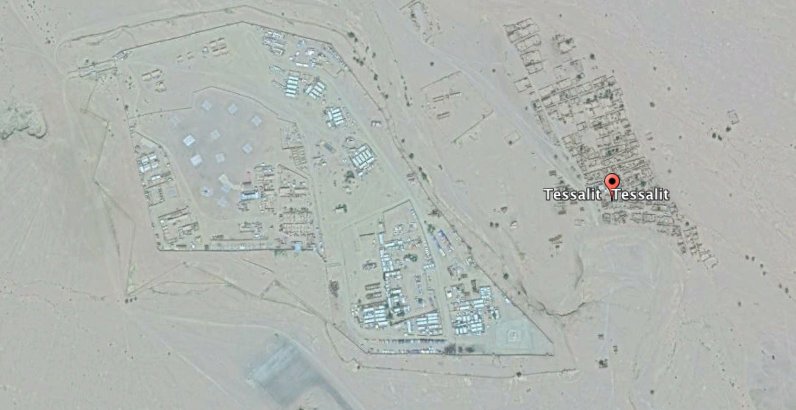 Gemena, DRC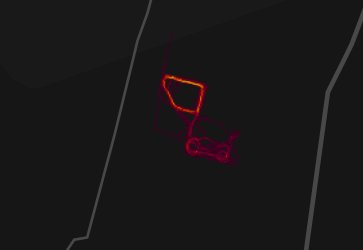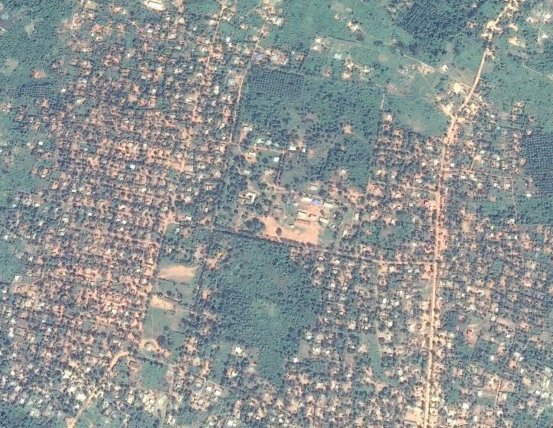 Northern Syria, just north of Manbij. You can see evidence of tracked vehicles. Someone went for a run around a temporary encampment I reckon.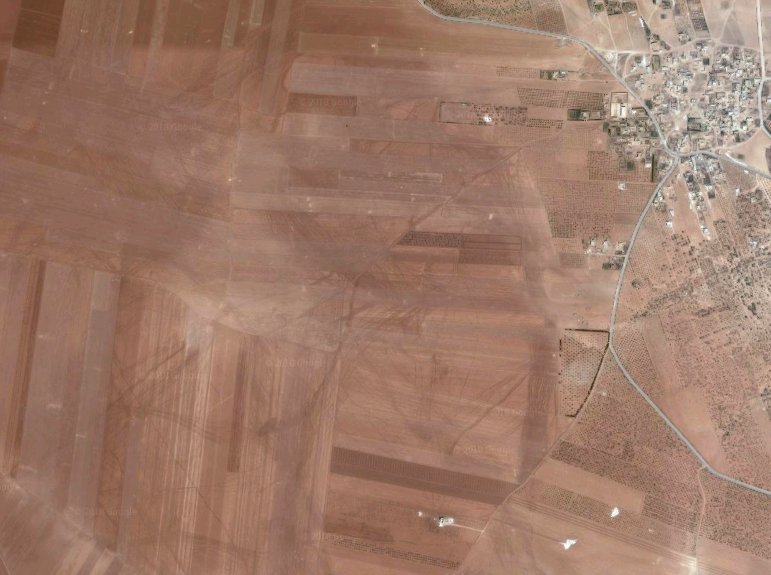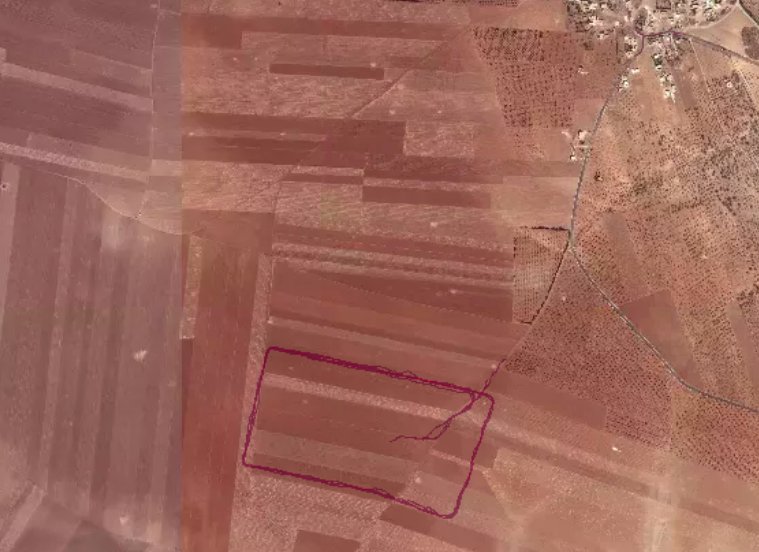 Northwest of Al Hasakah - at the dam. At a guess I'd say US forces were at "live stone resort" on the way to fight ISIS to the south. And someone decided to go for a run along the dam.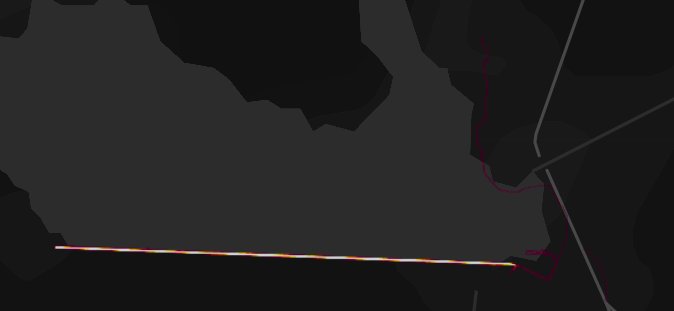 I'd guess these are private security contractors at facilities near the Iran-Iraq border. 'Blue Hackle Security' is even marked on the Google Map.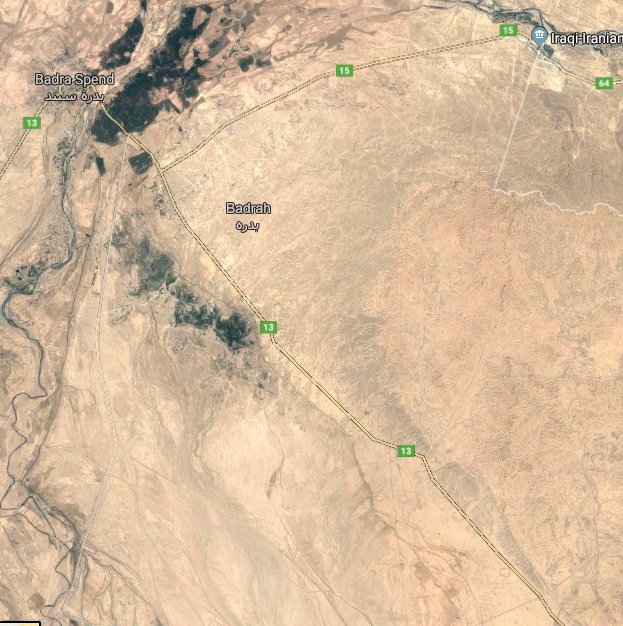 an addendum to this: back in early 2013 we built a tool to do simultaneous queries on multiple social platforms against v v large geobounded areas. Essentially I could draw a circle around *a country* and wait for *any* geotagged data to appear.
This often led to the same results you see with Strava. In low population countries, or countries with low smartphone penetration, it was often easy to detect Westerners (usually soldiers) in remote areas.
this usually led to being able to identify bases and other types of things based solely on social data. Iraq, Afghanistan = always easy to find US troops (Instagram being a common sharing tool). Same true of IDF troops in staging areas before invasion of Gaza in 2014.
and the same true in 2014 with Russian troops in Ukraine. All too easy. Of course the other thing you might be nosey about known military facilities. Social geotagging can give you staff/visitor lists if you persist long enough.
the difference between this technique and Strava was you could usually quickly deduce first name/last name if you wanted, and infer other social profiles eg LinkedIn -> FB -> FB friends -> work colleagues. Not only that but it was possible to automate.
And what's even crazier about that: doing a geobounded search around Langley/Pentagon -> save all geotagged content -> create script to detect usernames from social platforms -> infer other platforms / names -> poll FB graph API -> collect list of family members.
or another use case i examined: identify US aircraft carrier arriving in port -> geobounded queries for photos at tourist sites (crew on shore leave) -> connect to geobounded around carrier/facilities -> run multiple FB graph for friends -> infer carrier's crew list.
and a technical note when building systems for v v large geobounded queries: don't forget the curvature of the Earth when using multiple overlapping circles across wide areas. If your maths don't factor in the curve there will be gaps in your coverage :)
#flatearth
the name I coined for the tool was The God Machine. Because it felt like you were watching the world from overhead and could deduce all sorts of behaviours by those lowly humans with their devices down on planet Earth lol *imagine* what Google and FB have.
another use case I did: New staff will often take selfies etc on first day of work -> they will usually geotag as social proof -> geobound query around company buildings -> monitor for new hires -> infer linkedin account -> detect hiring patterns by company/nationality/skillset.
Bonus: watch the growth of any base if imagery available. This is the US drone/helo/air base in Niamey as it grew from 2010 - 2017.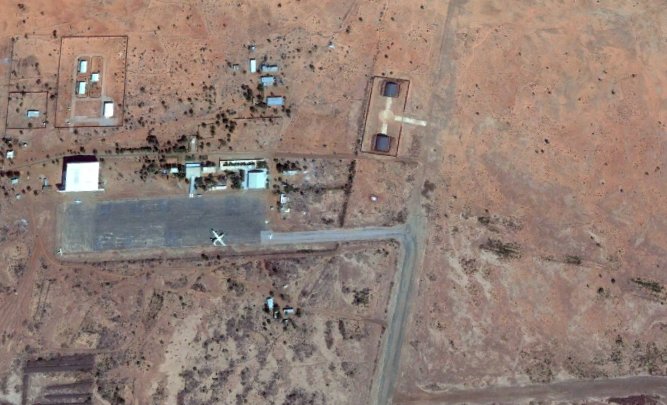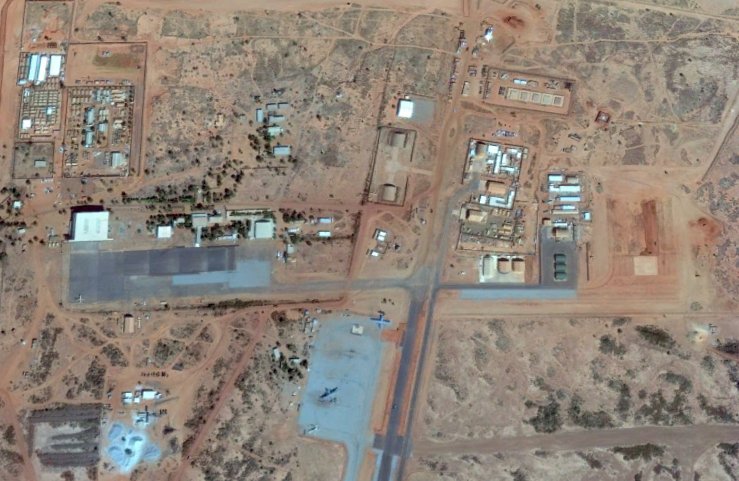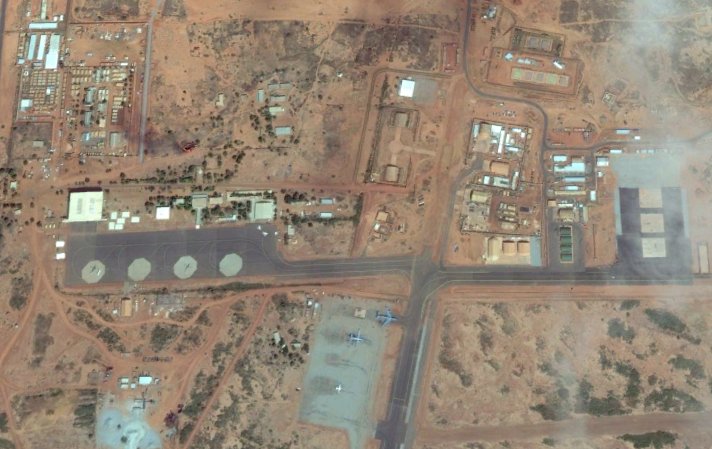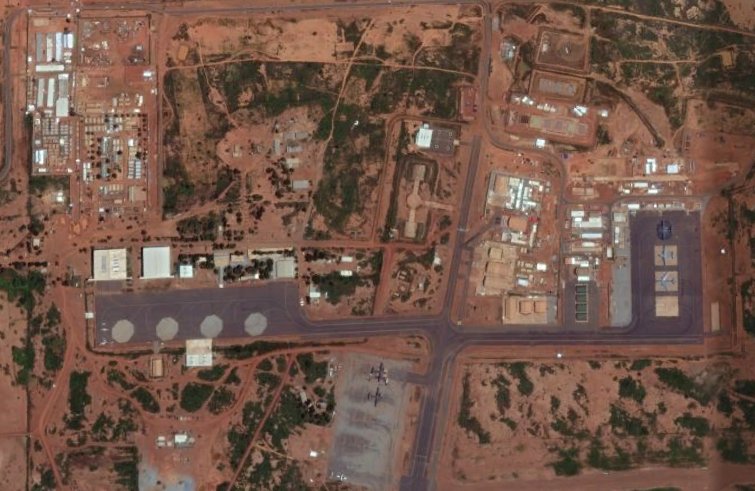 and lastly: the days of satellite imagery being out of date are numbered. We are not long from *realtime* or *near-realtime* high-res satellite imagery of the entire globe, on demand - via apps or API calls.
@planetlabs
already refreshes global image coverage *daily*
oh, and:
@Vizlegal
(I'm cofounder) is a similar idea to The God Machine, but focussed on all global legal/regulatory data, rather than geo/social data. Ultimately it also requires collection / analysis / anomaly detection / training machines -> drop me a line if curious :-)