🤔"Isikoff said on his podcast that he met Steele at a Washington, D.C. hotel in Sept. 2016. They were joined by his "old friend" Glenn Simpson, the founder of opposition research firm Fusion GPS."
dailycaller.com/2018/02/02/isi…
[Simpson & Steele together in DC - shopping dossier? ]
🤔Glenn Simpson (Fusion GPS) testimony to House Intelligence Committee:
scribd.com/document/36947…
[pg 147]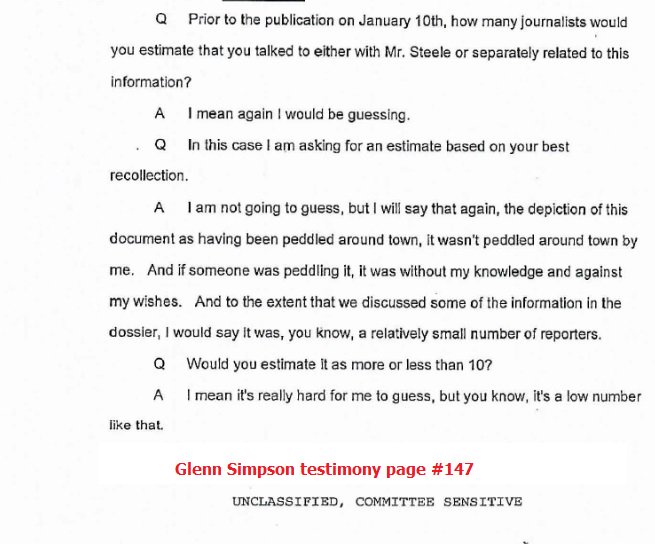 Glenn Simpson: "without my knowledge and against my wishes".
Now compare that to UK Court Response from Christopher Steele: "at fusion's instruction".
scribd.com/document/37063…
[page #8]