Rep. Jim Jordan on Fox News when asked about gun control: "Whenever we have one of these tragedies take place, there are always folks who want to infringe on fundamental liberties that we as Americans enjoy."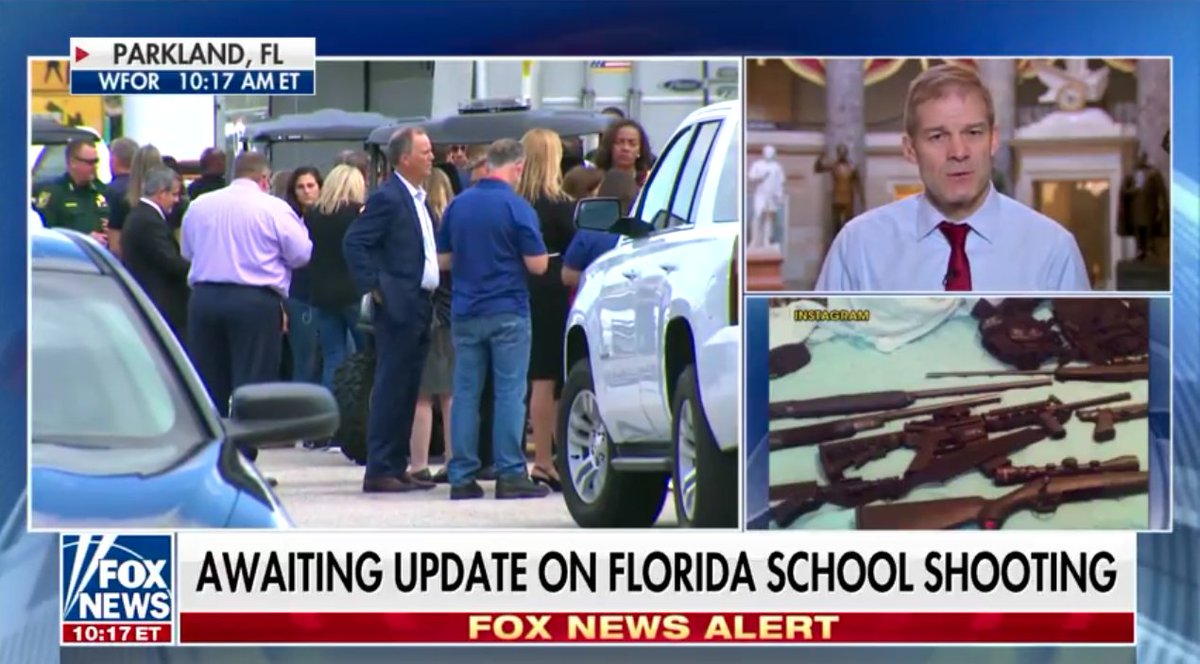 Jordan adds: "We've got an endless number of gun control laws and regulations currently on the books," and "the second amendment is right next to the first because it's pretty darn important."
Emerging theme on Fox: Teachers should arm themselves.
Contributor Lisa Boothe: "Perhaps we have to also look at citizens being able to arm themselves in certain areas like this school, which was a gun free zone."