In my Guardian article yesterday I claimed that Corbyn and his team want to rewrite
@TheIHRA
definition on
#antisemitism
to neuter
@UKLabour
's own rule against antisemitism. This is key to understanding what they are trying to do and I'll explain it a bit more here /1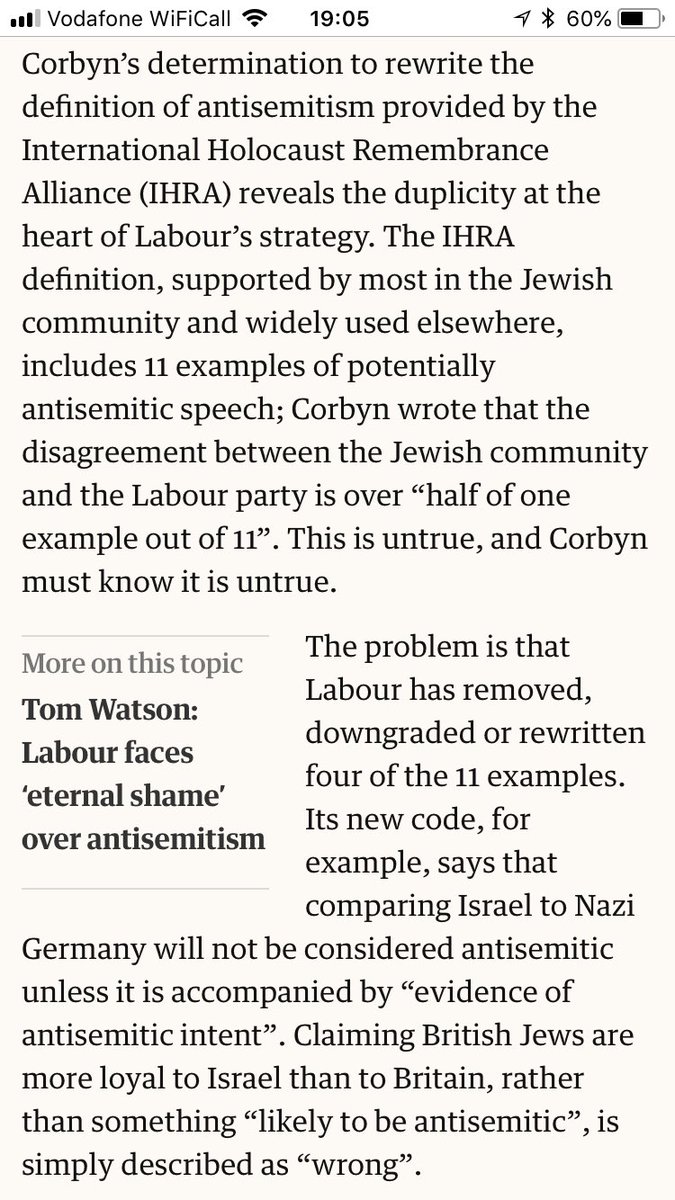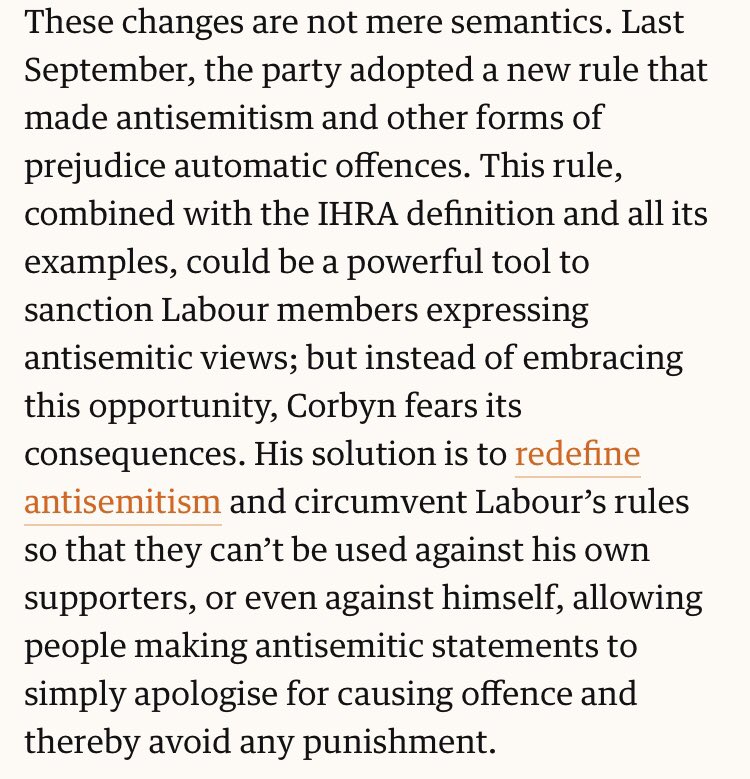 If a party member is disciplined for antisemitism it is always under the rule against conduct that is "prejudicial, or... grossly detrimental to the party." This used to be at the discretion of the NEC
/2
Second sentence: the NEC "shall regard any incident which in their view" reasonably demonstrates antisemitism "as conduct prejudicial to the party."
/4
If Labour has no official definition of antisemitism, the NEC can still "in their view" decide that (for example) helping to organise a meeting that says Gaza is like Auschwitz isn't antisemitic and doesn't require disciplinary action
/5
However, if the party has a fixed definition of antisemitism that says such a comparison is antisemitic, the NEC has no wiggle room and their view is irrelevant. They have to act because of the rule passed in September
/7
There are two ways around this. One is to stop saying antisemitic things. The other is to carry on saying the same things but change the definition of antisemitism. And you know the rest of the story. /End
PS: as we know from Jennie Formby's letter to
@margarethodge
an apology often means "no formal investigation need be opened" and "is not generally an admission of guilt". So a big difference between an offence that can be settled by apology and one that needs disciplinary action.