The sentiment is admirable but not sure Owen and other commentators in the pro-Corbyn world fully understand why there is a culture of
#antisemitism
denial. Few thoughts on this and what to think about moving forward. Long-ass thread 1/
Lots of articles, some useful podcasts from some of the pro-Corbyn commentariat on left antisemitism but three words noticeably absent from the debate. Jewish. Labour. Movement.
Also, the role new-left media has played in fostering an antisemitic culture has been overlooked
2/
Opposing left wing antisemitism means challenging parts of new-left media where anti-Jewish bias is prevalent. There's just no way round this. Some specific examples: The Canary's been on a mission to normalise the Nazi metaphor with Israel. (Really helpful guys, thanks)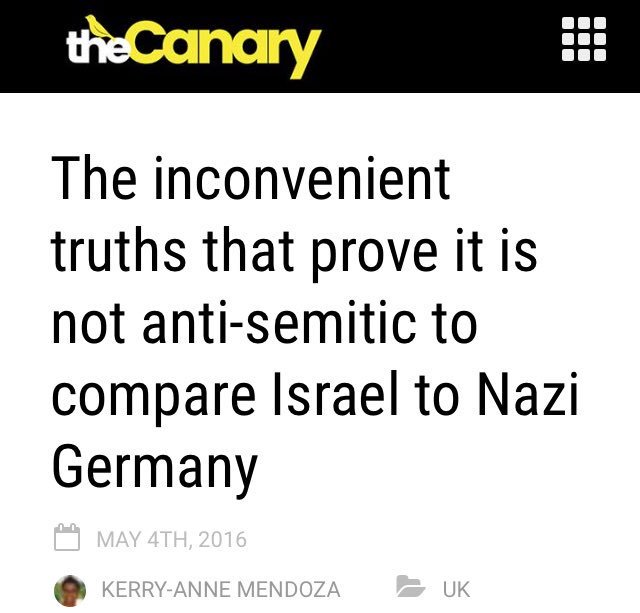 Skwawkbox/Canary launched a vitriolic campaign against the Jews who demonstrated 3 weeks ago. They frequently post misleading stats which claim antisemitism has gone down. This fake news is regurgitated to justify the antisemitism denial which is very prevalent on the left. 4/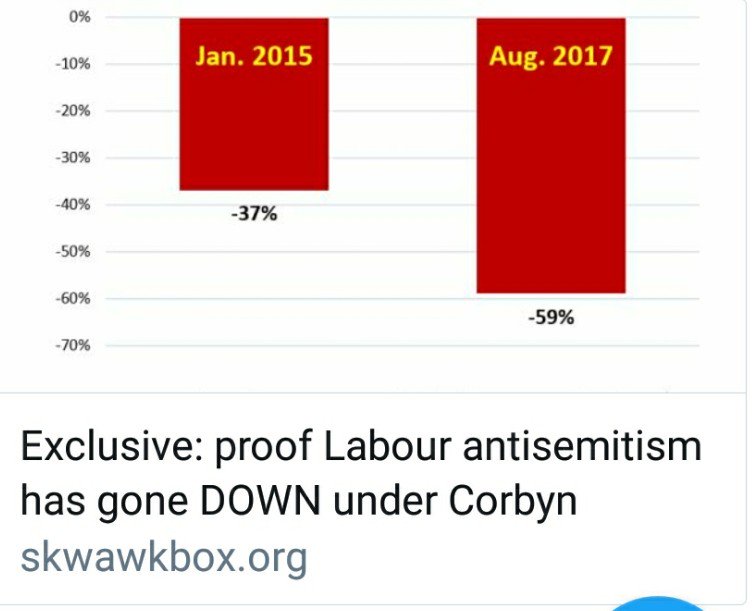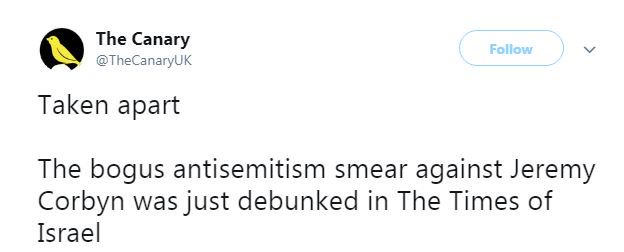 Evolve Politics post a conspiracy
video about the Holocaust - which you can find on any far-right website. It got 125,000 shares on FB. It calls the Nazis "hired thugs" and shifts blame away from them.
They need holding to account by those *on the left* 5/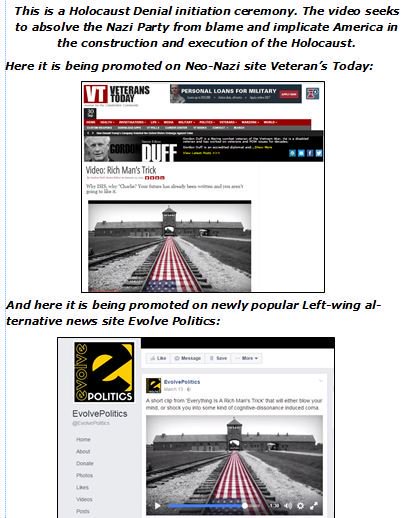 If most pro-Corbyn blogs have a blanket policy of antisemitism denial (and worse) you can't change this without going to the source of the problem.
Skwankbox even had a go at antisemitism denial denial.
Bless. 6/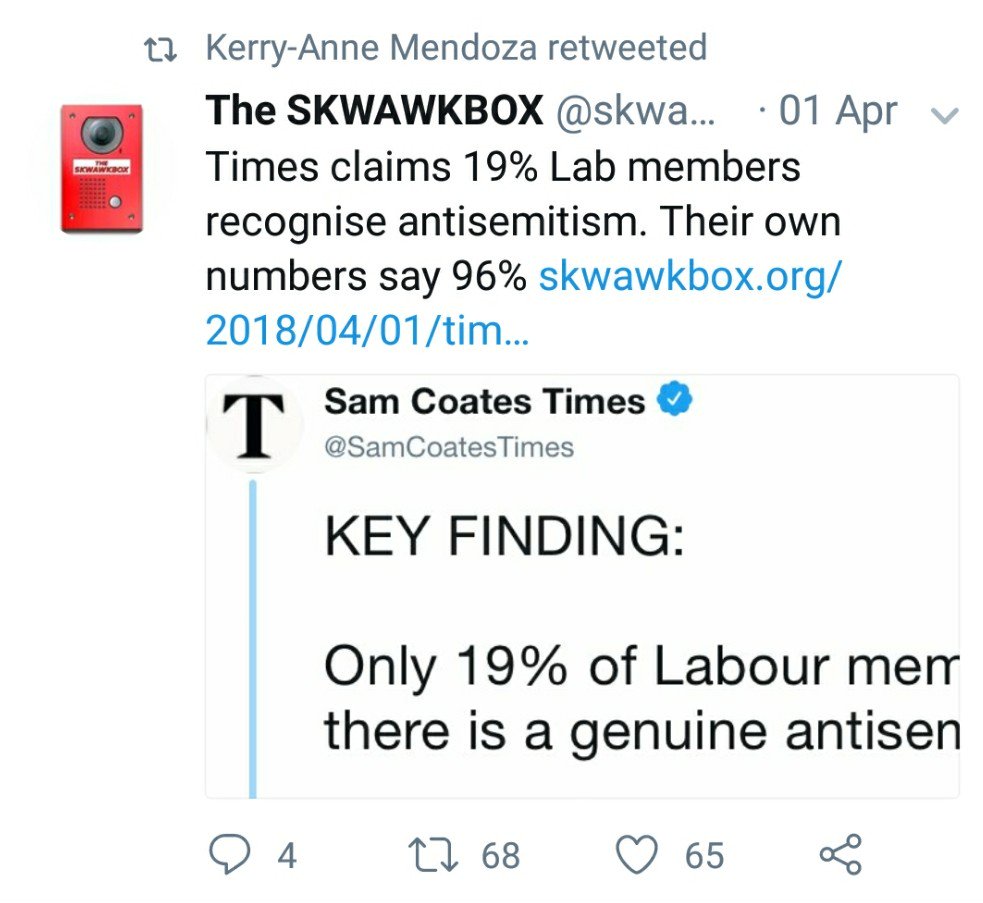 Reach out to people in other parts of the party. Richard Angell's 10 point plan here has really good stuff in it. Currently factional Labour politics are dictating who people will or won't listen to on, what for most, is another people's racism.
progressonline.org.uk/2018/03/27/how…
7/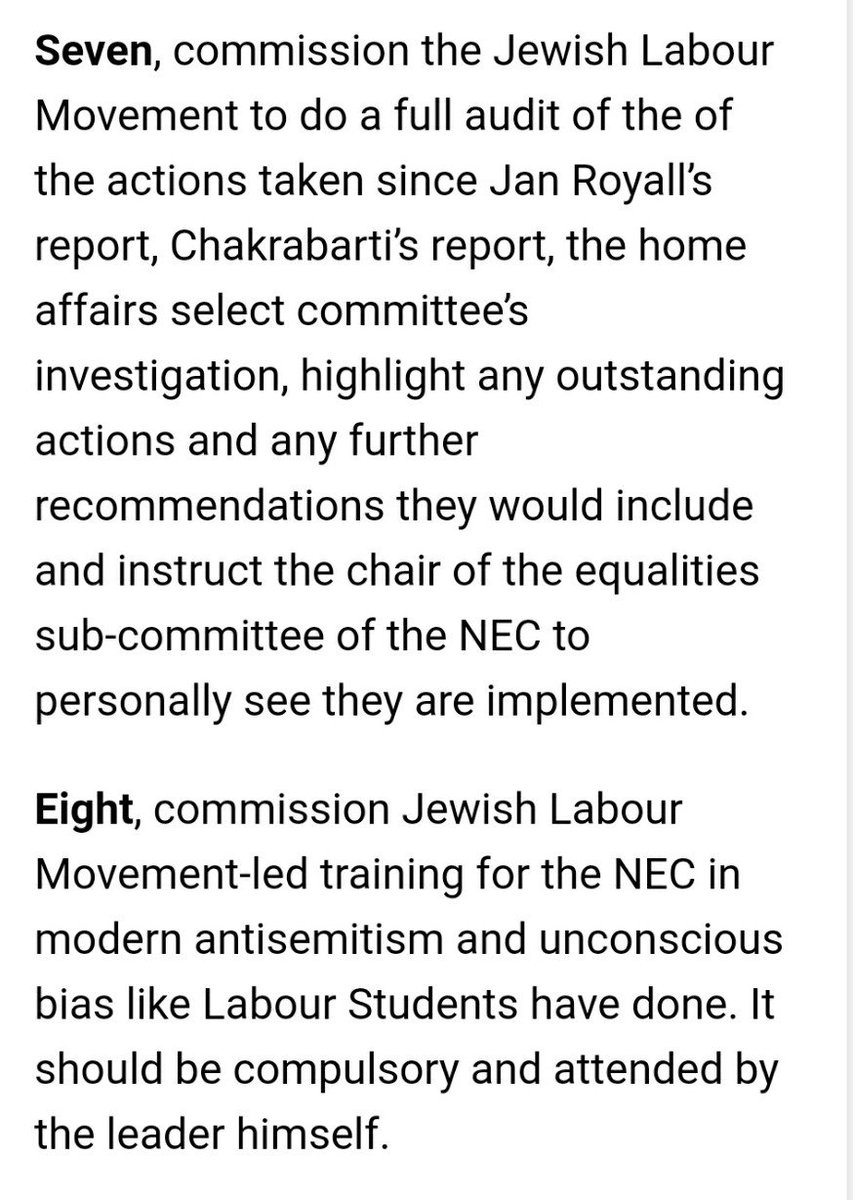 And please... stop ignoring the Jewish Labour Movement.
If the only Jewish voices people are willing to endorse on AS are J Voice, Jewdas and a few prominent Jewish supporters of Corbyn they are ignoring vast majority of British Jews associated with Labour. Defeats the point.
8/
People can't show properly show solidarity or really tackle left antisemitism if they do that. For example
@J_VoiceUK
- who I have a lot of time for and do oppose some forms of left antisemtism - still found it necessary to viciously demonise the
#EnoughIsEnough
protesters.
9/
On day of
#EnoughIsEnough
demo they labelled it a:
"So called" Jewish protest" (FFS guys), a "Tory/Blairite Anti-Racist protest", demonised Jews as "friends of extremists" even linked us to Tommy Robinson! They were exalted by most of the pro-Corbyn commentariat in reward. 10/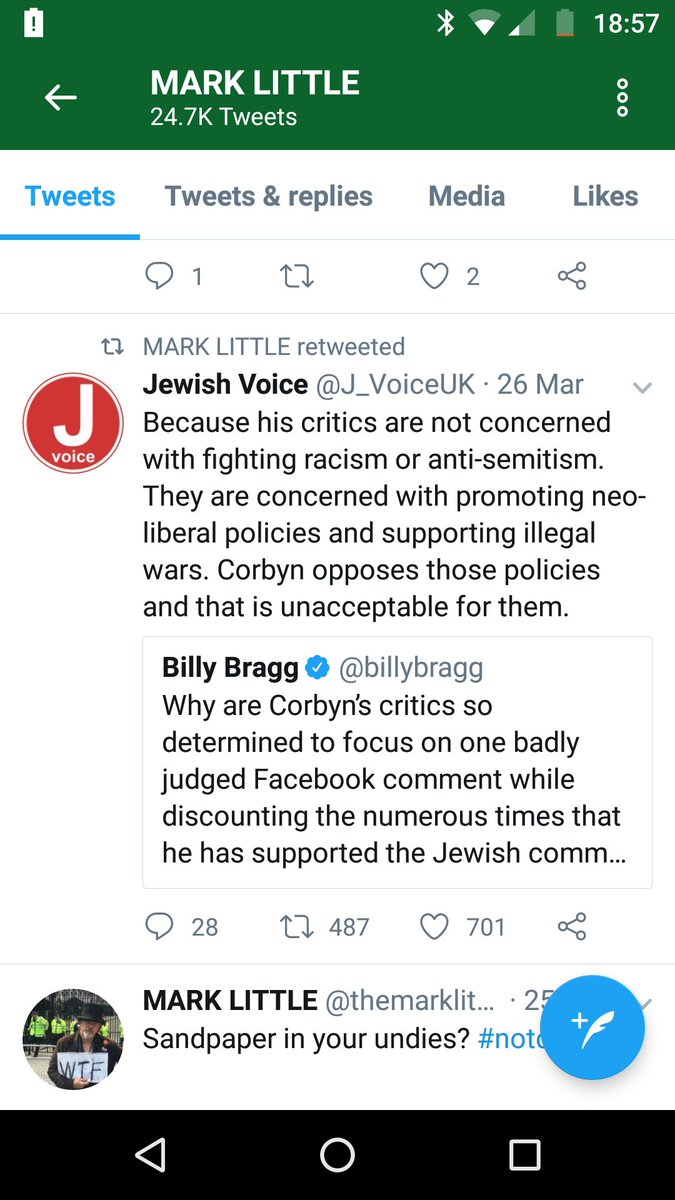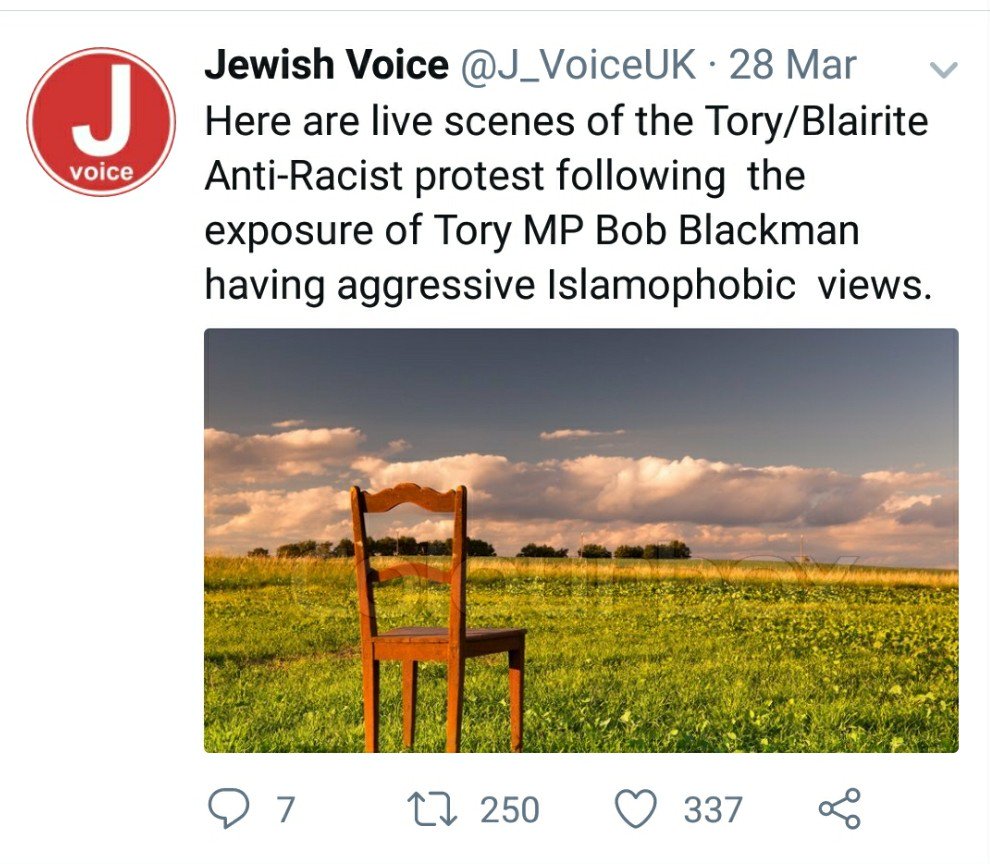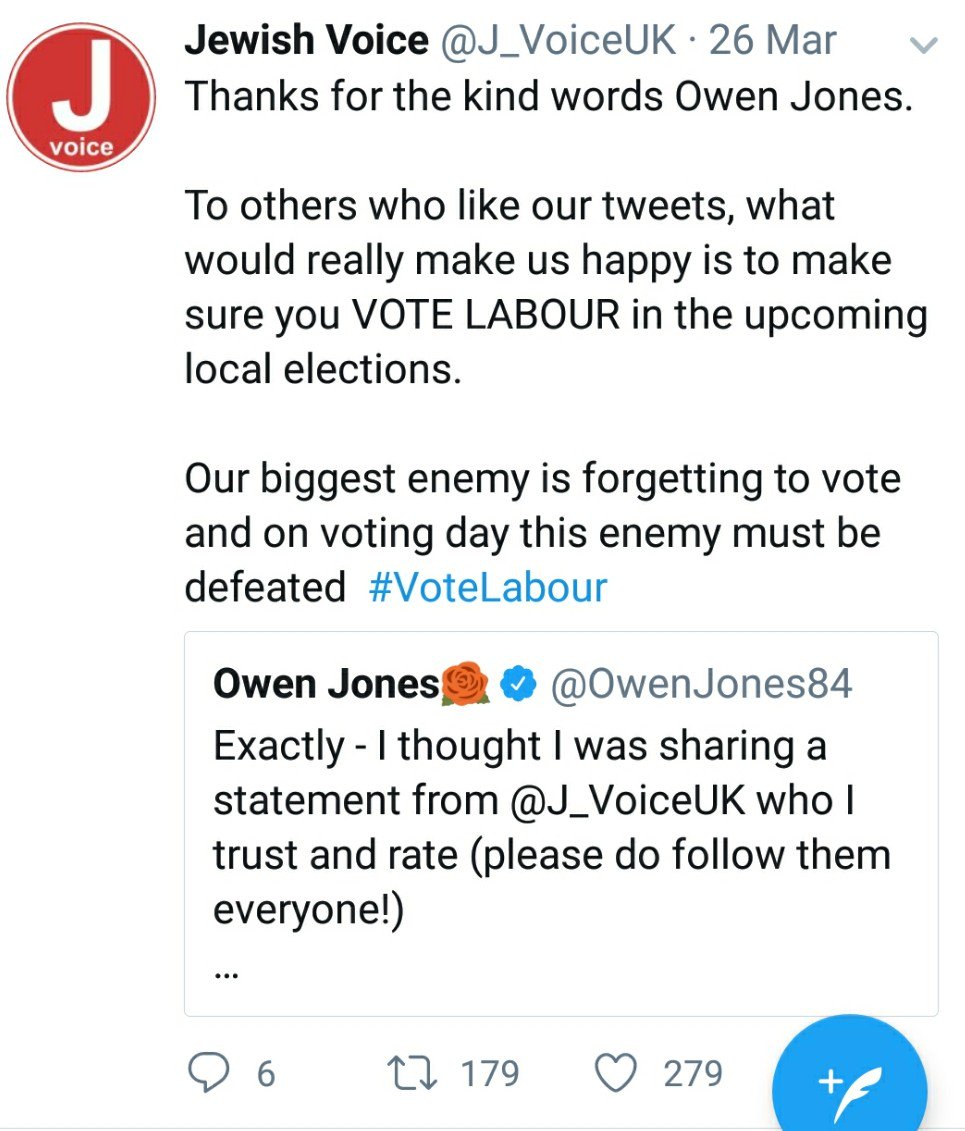 J Voice are 4 people. Jewish Labour Movement are 2500. The latter - who were hugely represented at the demo and have a special place of hatred reserved for them - were erased from view. Many Jews on the left rightly feel very let down by this... 11/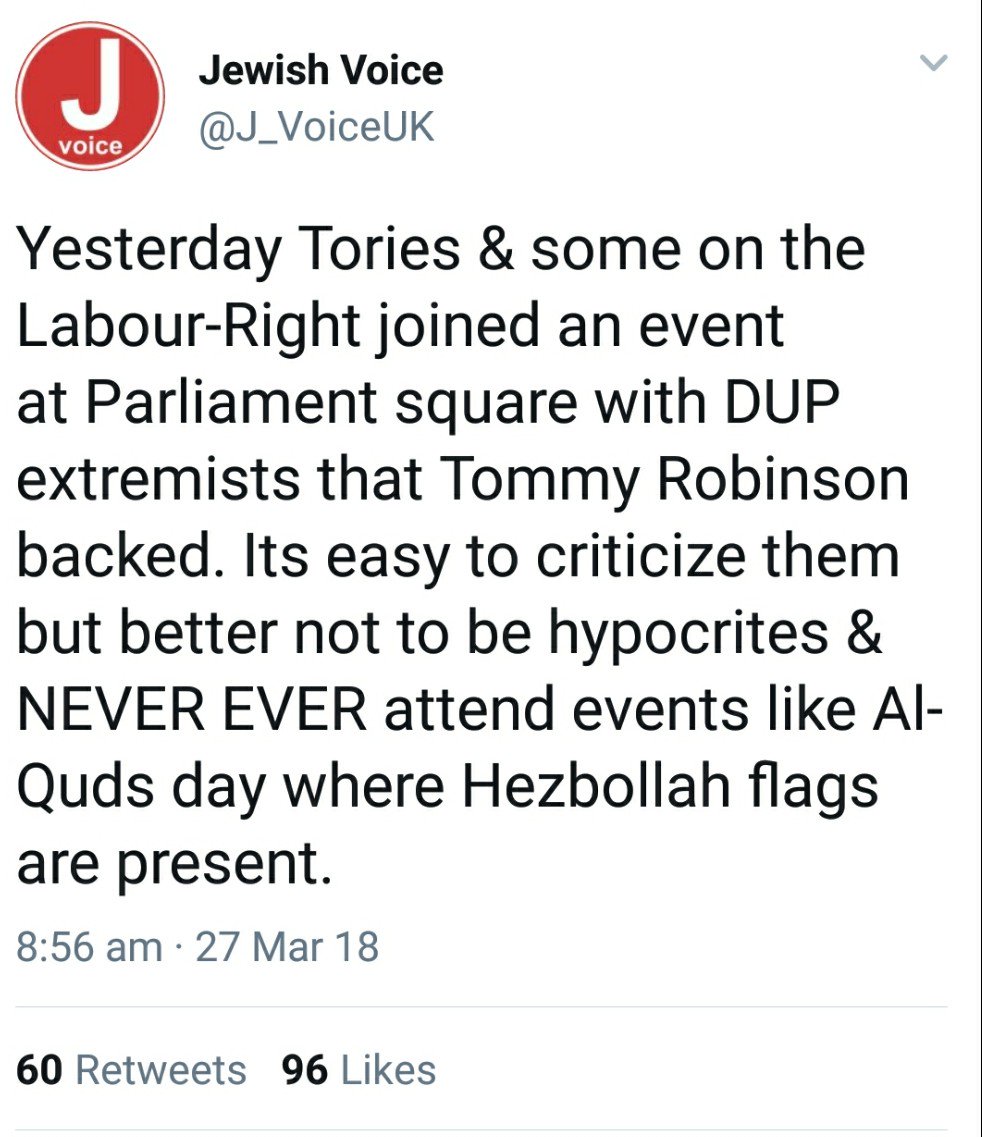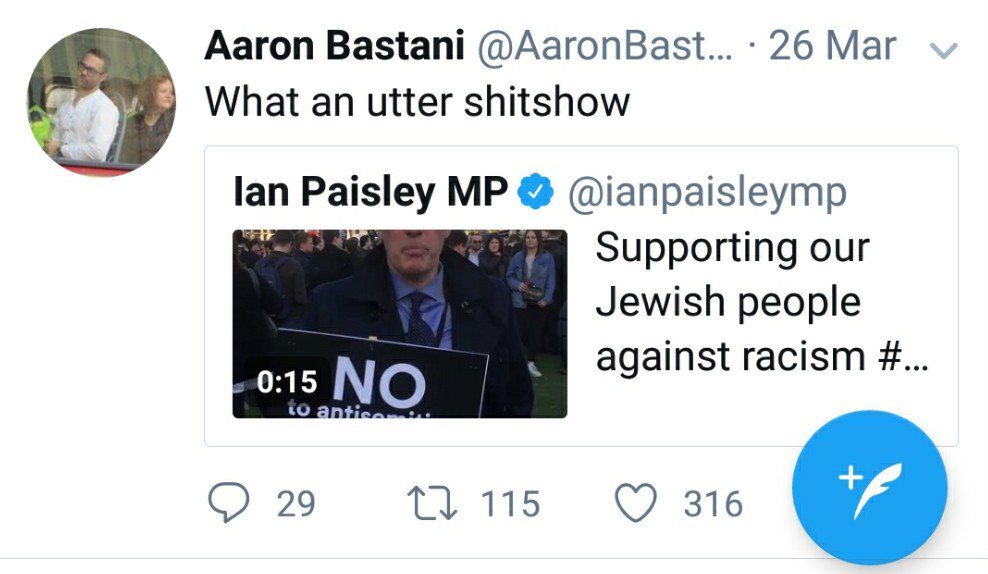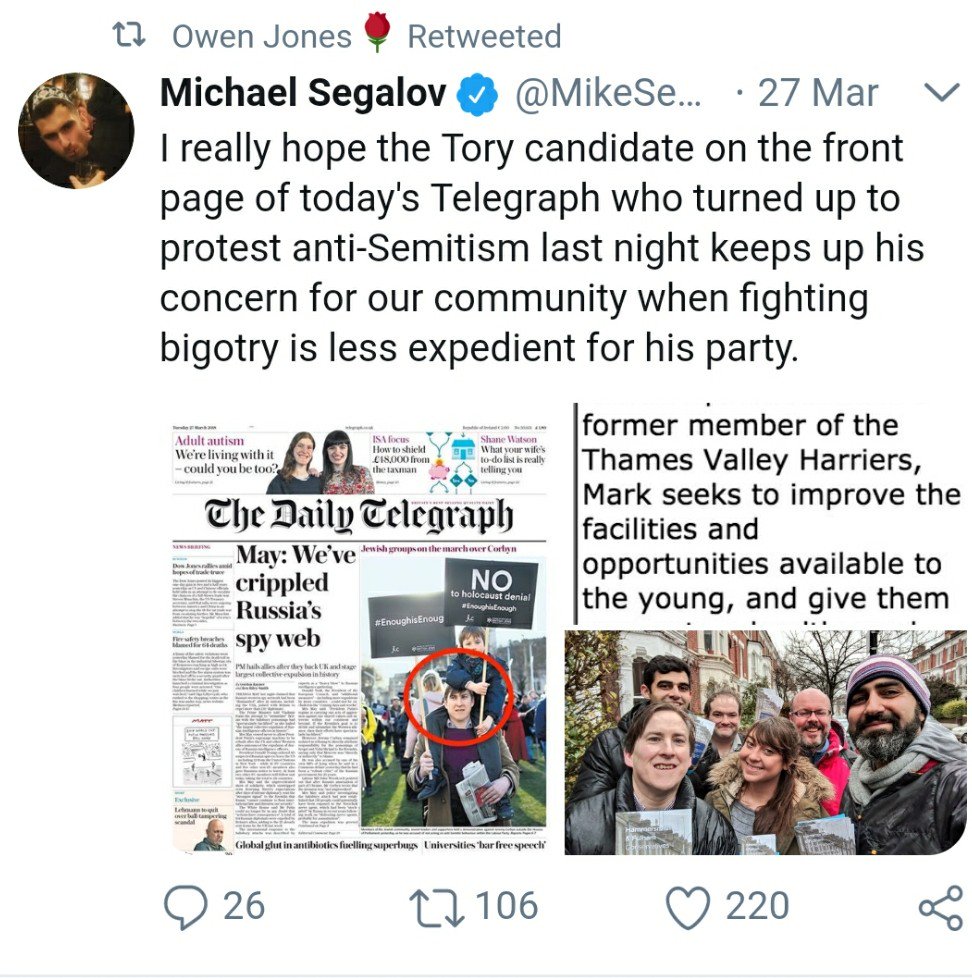 Because no direct solidarity was offered to Jews at the demo who had legitmitate greivances. This feeds a culture where a leftist publication thinks it's cool to ask its readers to choose between starving children or a Jewish protest. Not keen on 1930's comparisons but WTAF? /12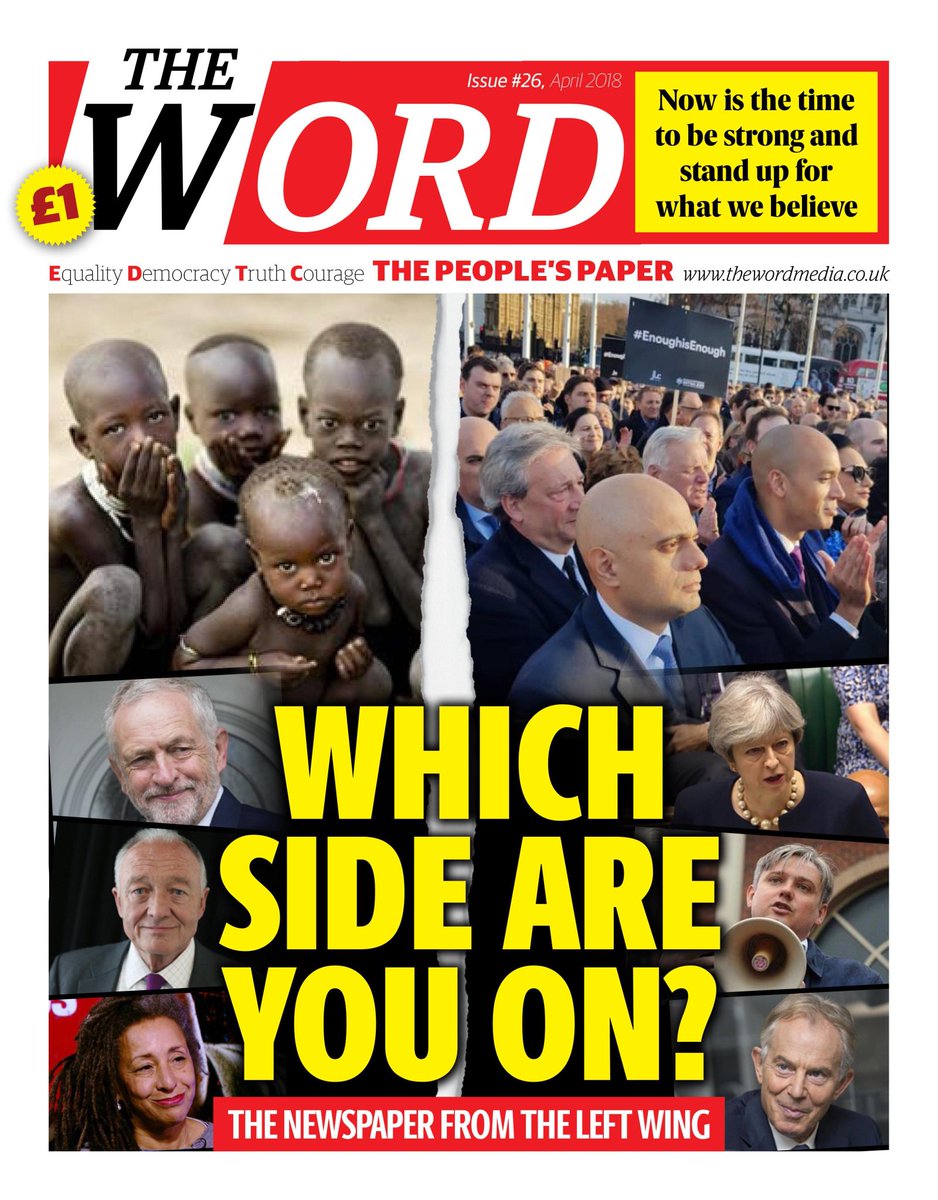 Because I can only speak myself and the Jews that I know but we see nothing but strong words which completely contradict actions and it's profoundly depressing. Howard Jacobson has summed it up best. Obviously. 13/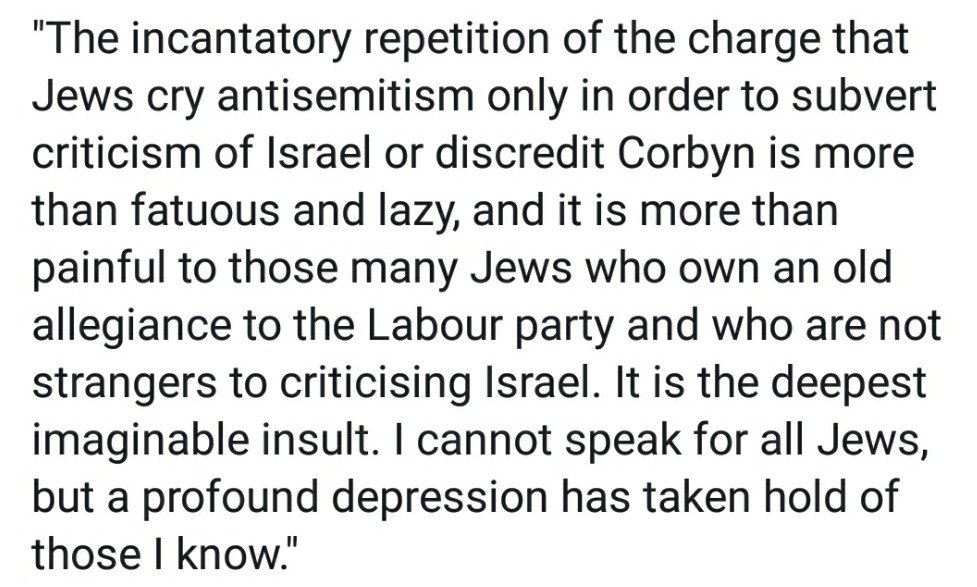 Another practical step: lobby Jeremy Corbyn's office to remove his name's from the FB groups where antisemitic rhetoric is not only common but nurtured and encouraged in vast echo chambers.
Here antisemitic filth sits happily alongside antisemitism denial. 14/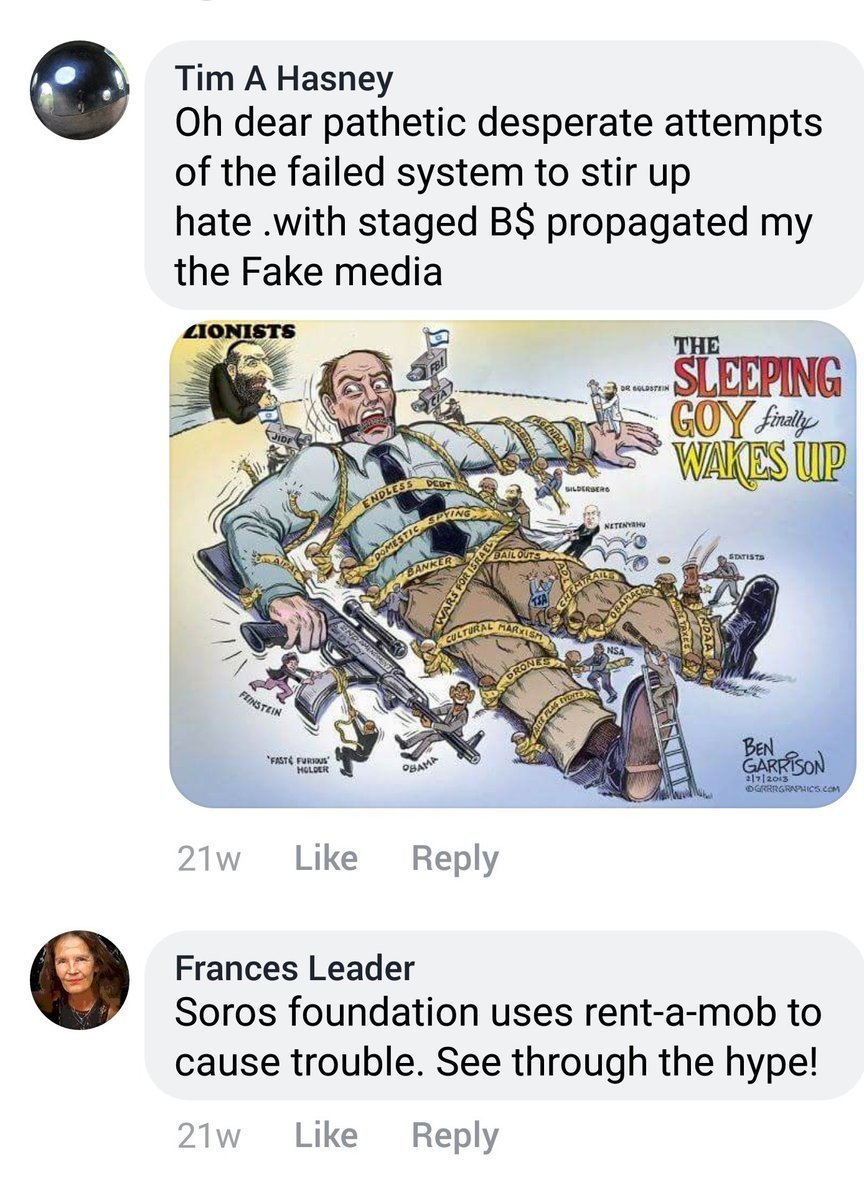 Join those forums and type these world's into the search bar...
Rothschild, Holocaust, antisemitism - see for yourself.
I saw a person say of
@JewishLabour
"In the real world you can put these people against the wall and shoot them."
That person is still a party member.
15/
So much had a climate of hatred grown towards Jews in one local Labour online group this cartoon was posted and when someone challenged it, people rallied to defend the person who posted it. They're still members of the party whilst those who challenged it were ostracised. 16/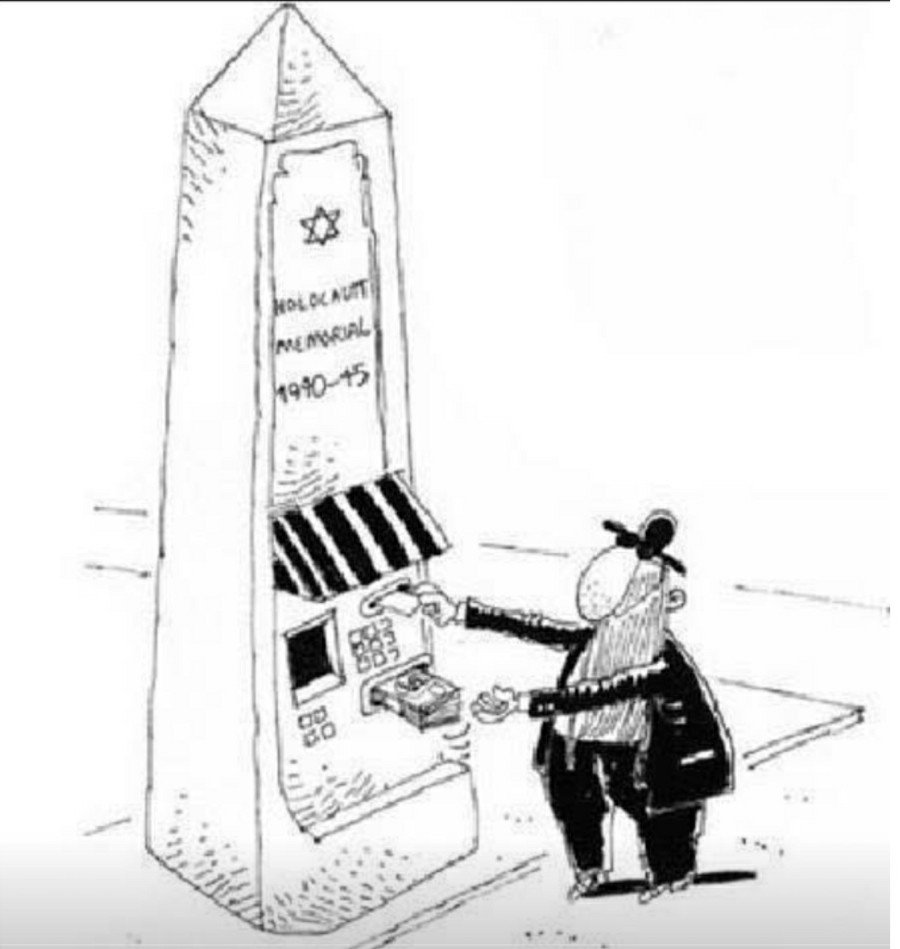 When it's finally exposed in the MSM it's written off as a "handful". Everyone applauds. 17/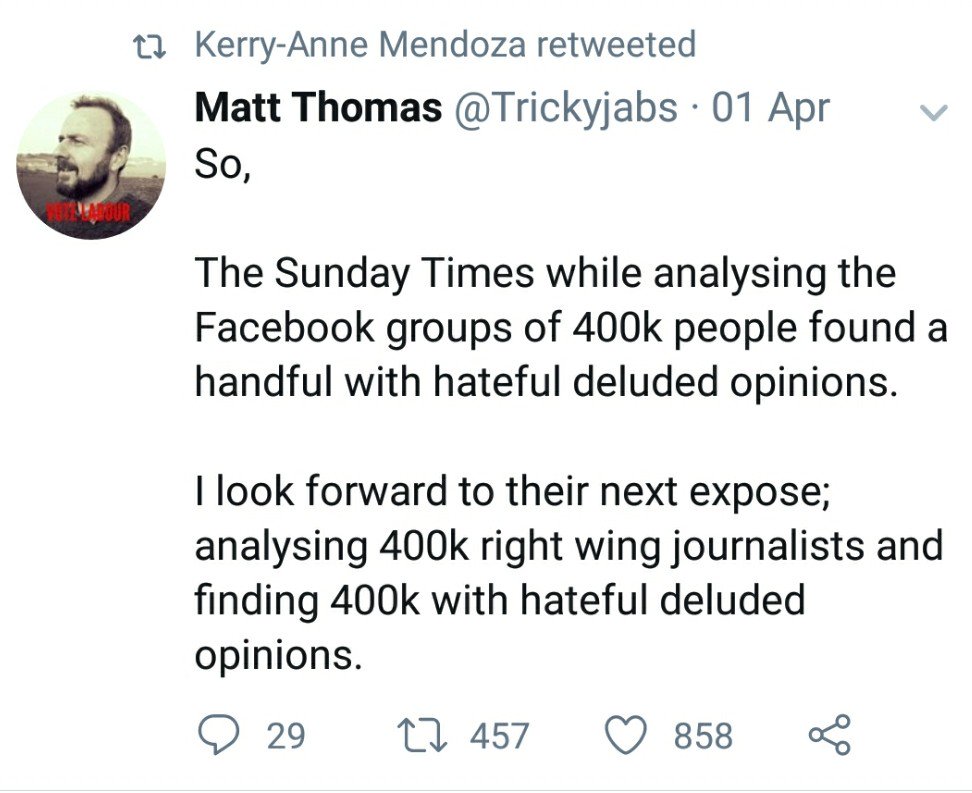 Circulate the JPR report and challenge people who misrepresent it. It shows hardcore antisemites are just as likely to be on the left as the right but it demonstrates where an obsessive hatred of Israel/Zionism can & does lead to antisemitism - which is specific to Labour. /18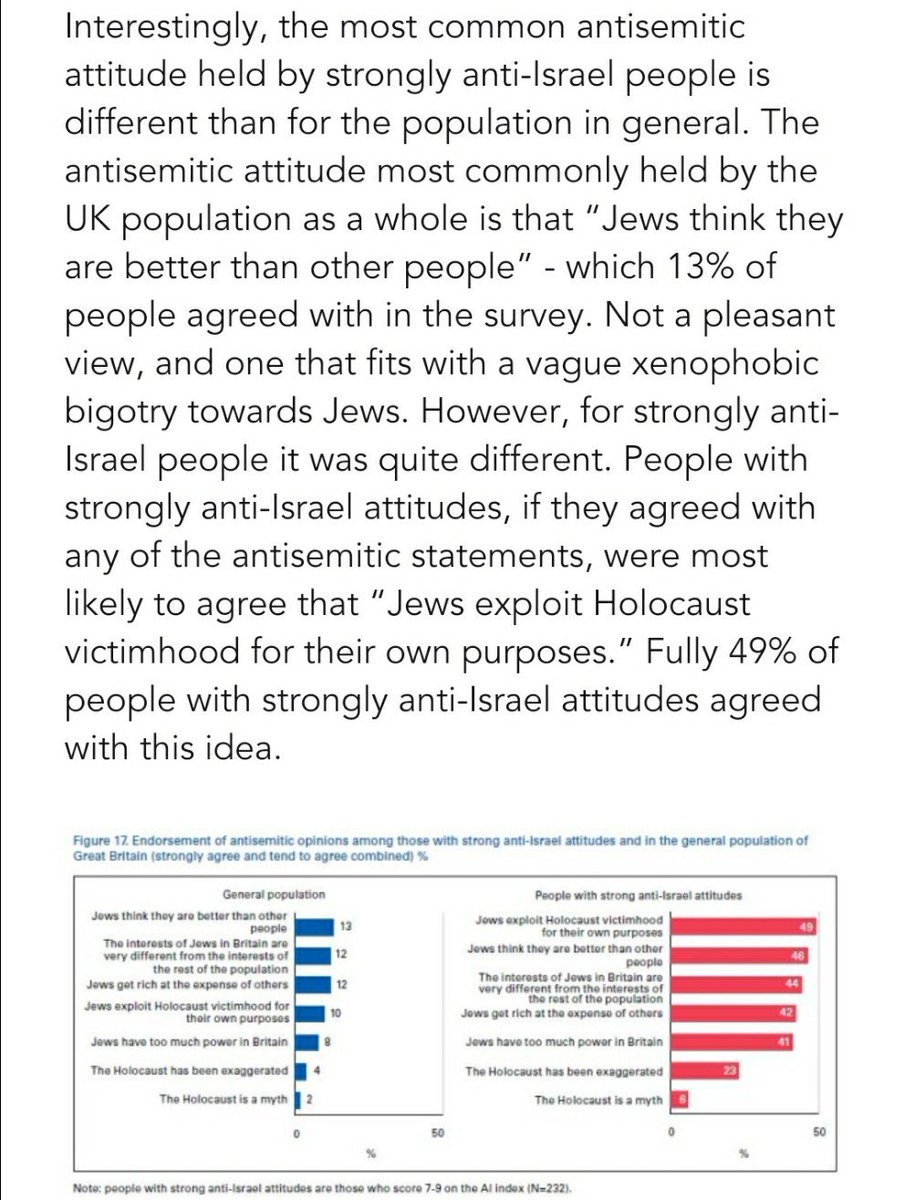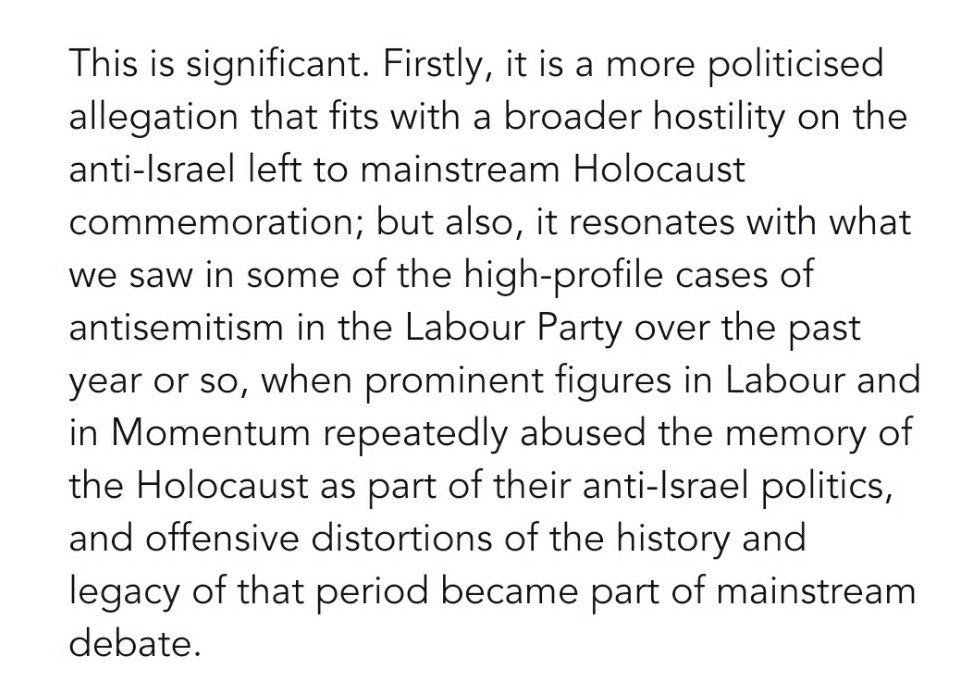 Challenging antisemitism denial will mean gaining a deper understanding of why people are denying. Telling them to stop it won't work. The data is there. The evidence is there but it is not only being ignored, it is being distorted by widely circulated left-wing publications /19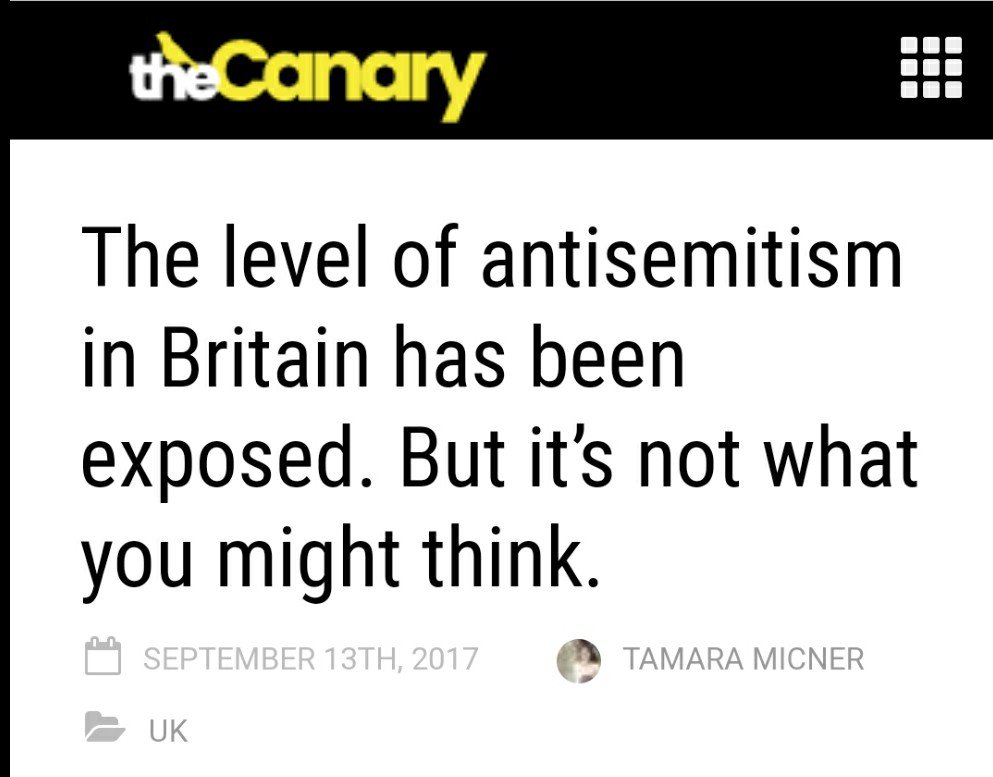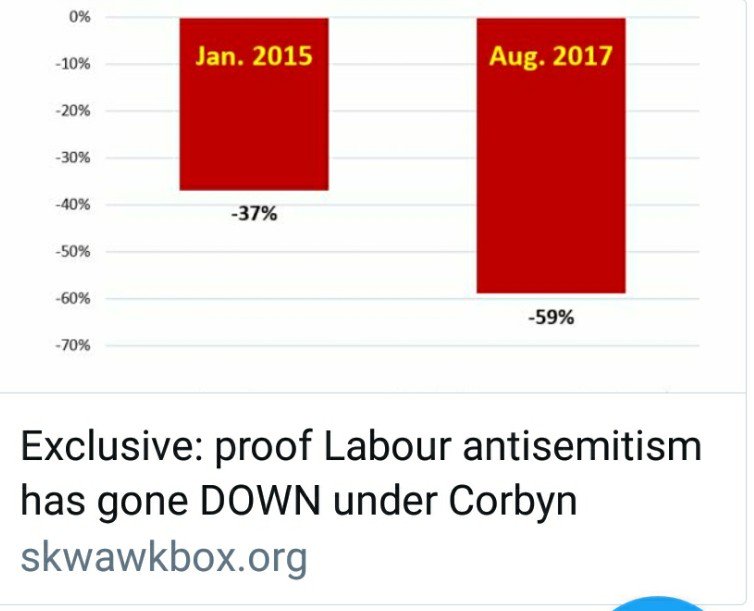 Endorse Jewdas by all means but understand that outside their (extremely commendable) stuff on how to criticise Israel without being a knob - their founding member refuses to recognise/understand left antisemitism as a distinct phenomenon. It is. 1357 retweets for this bollocks.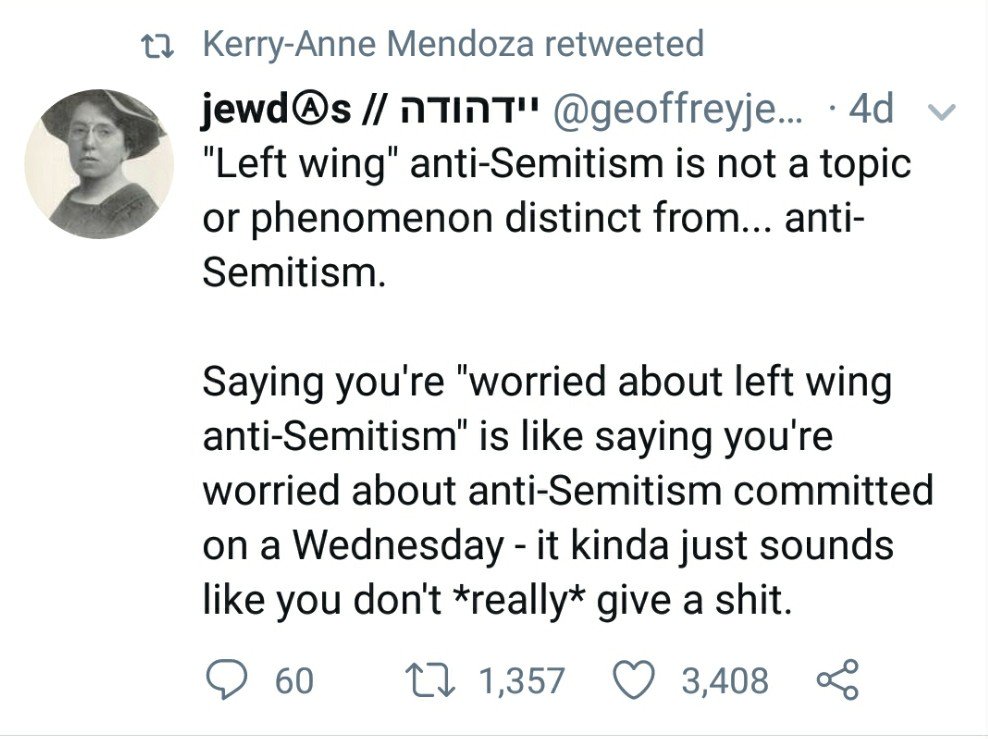 So show some solidarity with JLM. As well as campaigning for the party all over the country their members give up their time travelling round the country delivering antisemitism training to CLP's. This hasn't been mentioned once (despite lots of talk about political eduction). 21
Neither has the poor sod from JLM who has to travel on a Tuesday night to deliver antisemitism training in Birkenhead CLP who are currently refusing to host JLM because of their "possible links to ISIS and the Israeli government."
That person deserves *everyones* support. 22/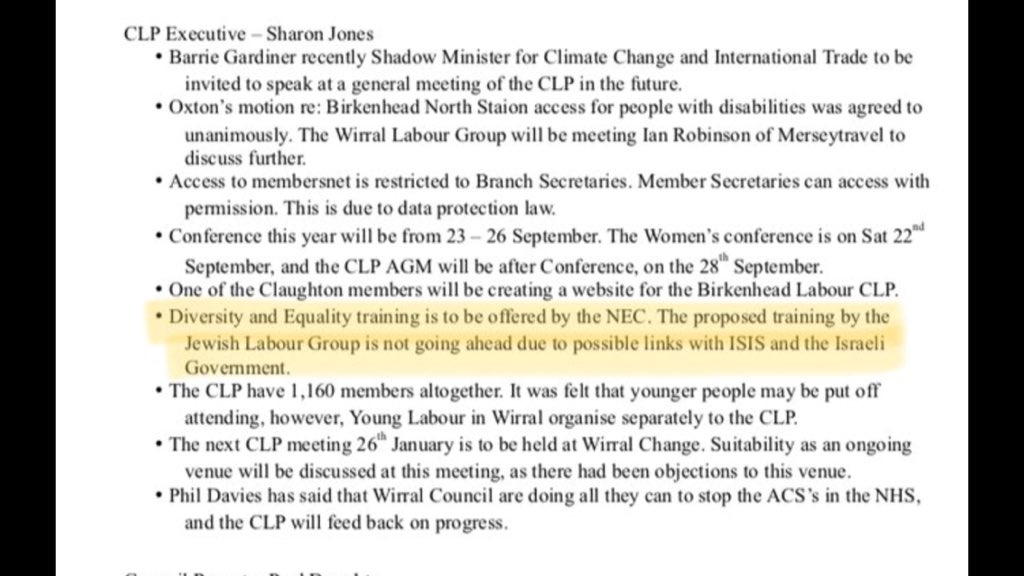 JLM need alliances on the issue of antisemitism. Not to be demonised as Tories, or friends of extremists because they had tumerity to protest against antisemitism in the Labour Party: which for many have profoundly affected them.
23/
Some progress has been made on this but there's still a long way to go for Corbynism to prove that it can exist without antisemitism being a feature of its' politics. Some of my thoughts on this weeks'
@ProgressOnline
podcast.
/Ends.
(which no one will listen to as it's the Blairite Tory Zionist Rothschild Lizard show)
*sorry... "in the real world you CAN'T put these people against the wall and shoot them." - bloody hell typo.