1/
Charlottesville greeted the Supreme Court's 1954 Brown v. Board of Education desegregation decision with a firm no.
Time has passed, but the legacy lives on when you look at achievement and discipline data for public schools.
propub.li/2OyBSGX
2/
Here's a look at Charlottesville's other Jim Crow legacy: separate and unequal education. The district spends $16,000 per pupil but has one of the widest education achievement gaps in the U.S.
propub.li/2OyBSGX

3/
Black students in Charlottesville lag on average about three and a half grades behind their white peers in reading and math, compared to a national gap of about two grades.
4/As white enrollment in the Charlottesville's schools contracted over the years, the gifted program tripled in size, largely benefitting the white families who remained.
propub.li/2OyBSGX

5/
Former school board member Dede Smith recalls a 2003 effort by black parents to get their kids into predominantly-white school
@VenableAllStars
- blocks away from their homes.
The white parents "freaked," Smith recalls.
propub.li/2OyBSGX

6/
In 2004, a scathing audit found stark racial disparities in the schools, and pushed for increasing black student access to high-level academic programs like gifted and advanced placement courses. The audit was dismissed by the community.
propub.li/2OyBSGX

7/
Lisa Woolfork, an associate professor at
@UVA
and parent, thinks that gifted programs are used to keep white people from removing their kids from public schools:
"This is a way that white supremacy undergirds the public school system."
propub.li/2OyBSGX

8/
Last year, even the city's immigrant students who are learning English out-performed black students on state exams in every subject.
propub.li/2OyBSGX

9/
Based on school zoning, Zyahna attended a majority white elementary school, while Trinity went to a predominantly black elementary school — both in Charlottesville. The accident of geography shaped their futures.
Read more here:
propub.li/2OyBSGX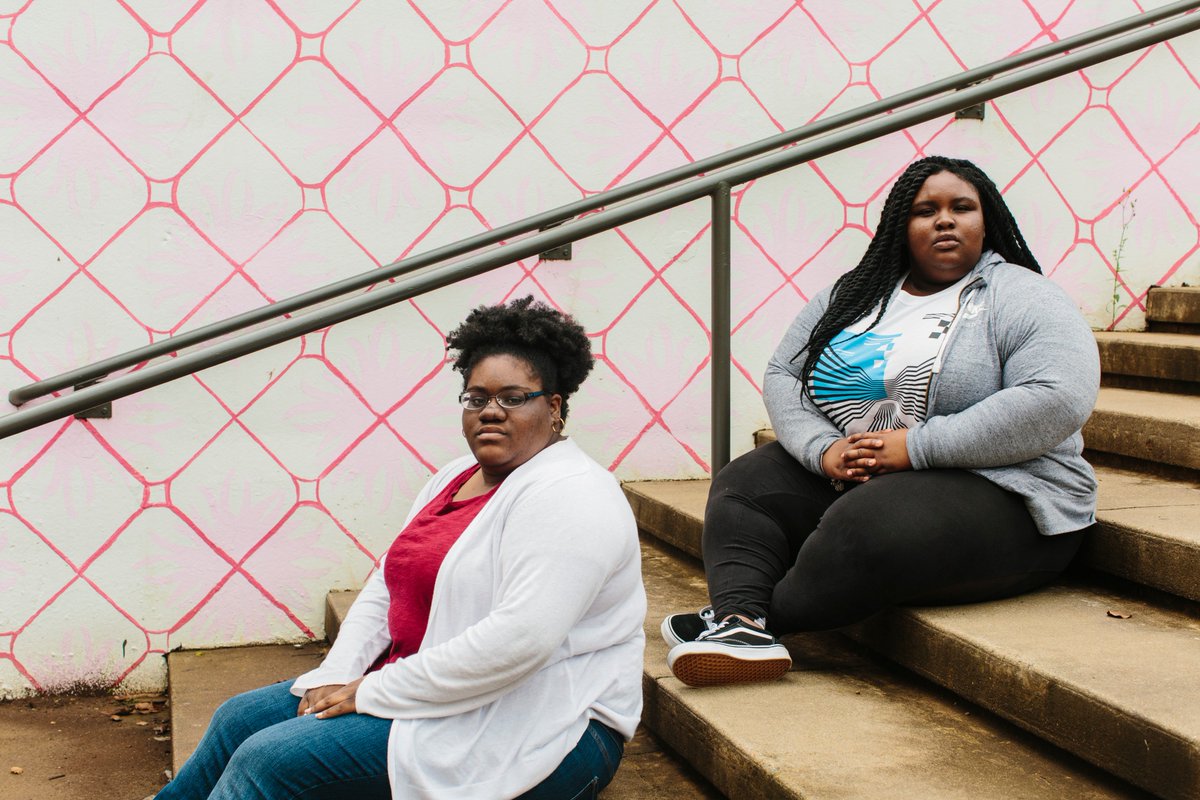 10/
School leaders, however, say socioeconomic differences account for the achievement gap -- the vast majority of Charlottesville's black students qualify for free or reduced-price meals at school.
propub.li/2OyBSGX

11/
In the US, some of the most extreme achievement disparities between white and black students take root in college towns. Charlottesville, VA, home to
@UVA
and with a separate and unequal legacy still intact, is no exception.
12/
What about your school? ProPublica built an interactive database to examine racial disparities at public and charter schools.
Look up your own school or school district here:
propub.li/2RUs4Fm