The court did GVR 2 cases—grant, vacate, & remand—asking lower courts to reconsider a ruling in a case in light of a recent
#SCOTUS
decision. While the one GVR is based off of a decision issued last week, the Fleck GVR follows several conferences & the Janus decision from June.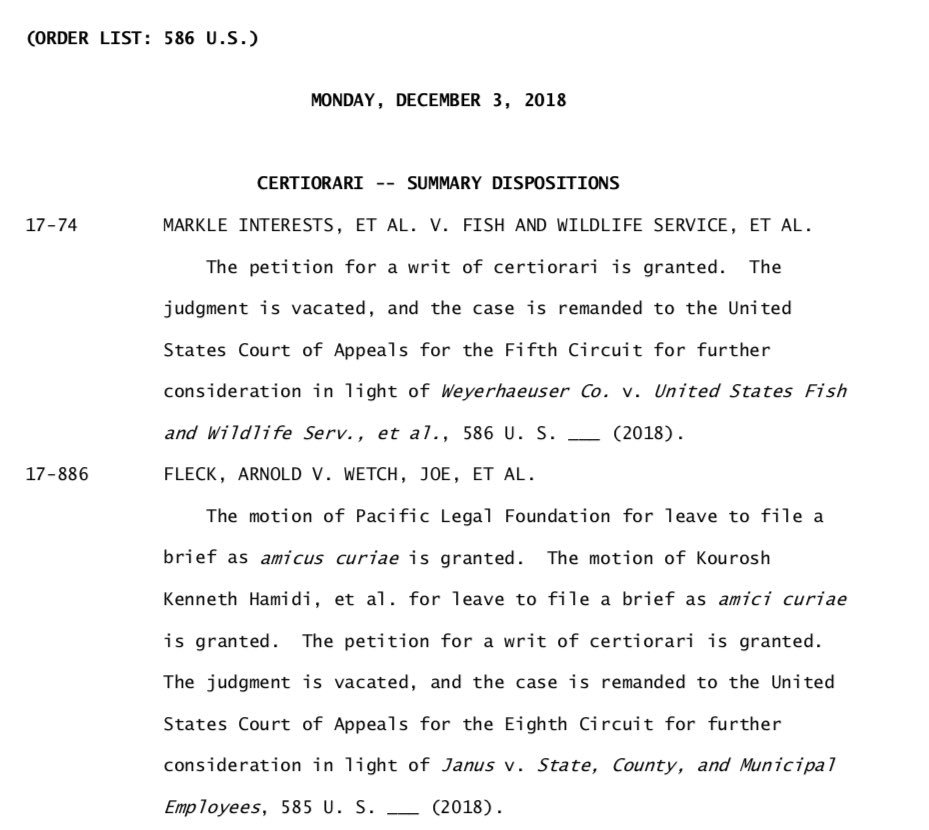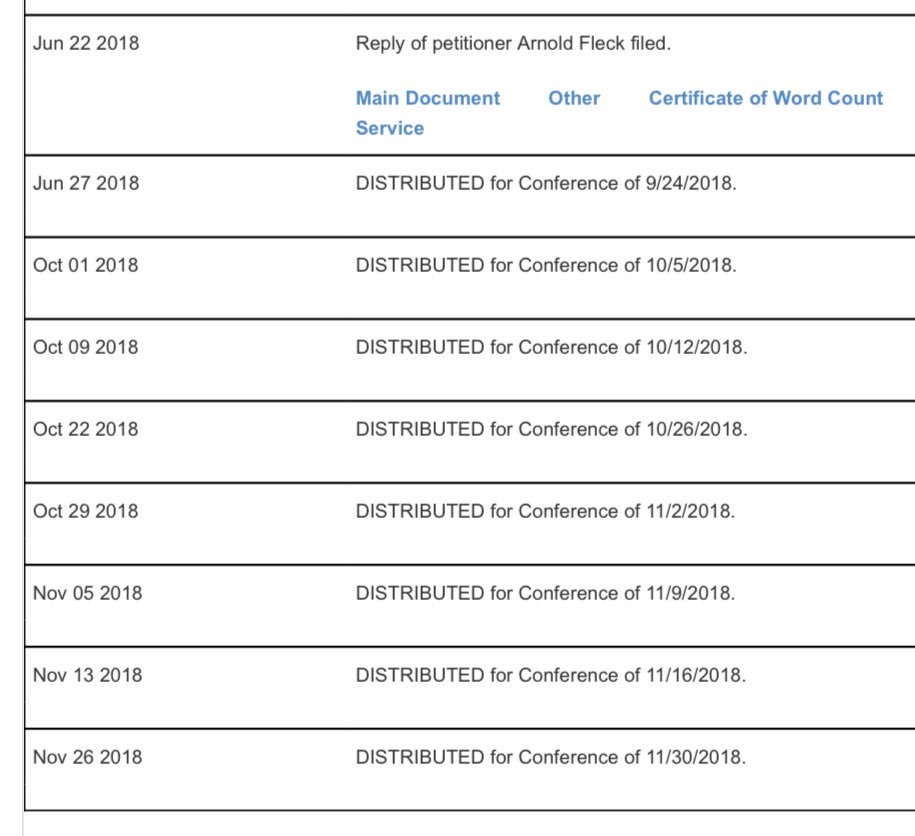 Here's more on the Fleck case, which "challenges the constitutionality of North Dakota's mandatory bar association laws under the First Amendment."
supremecourt.gov/search.aspx?fi…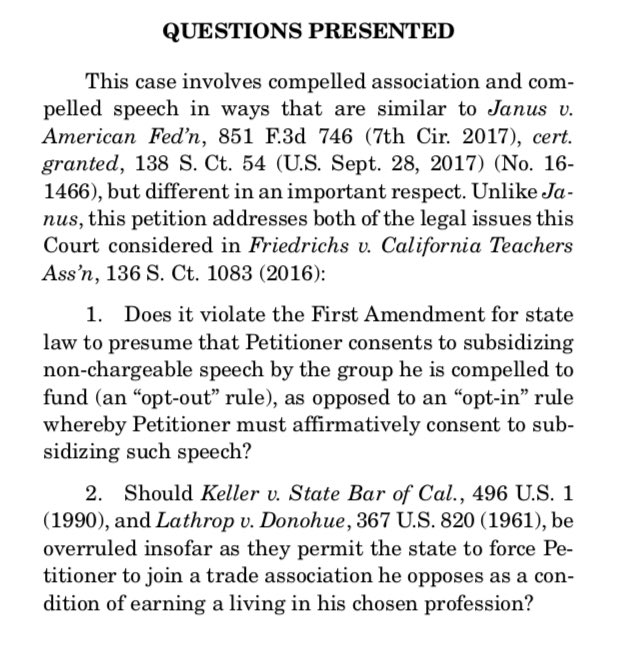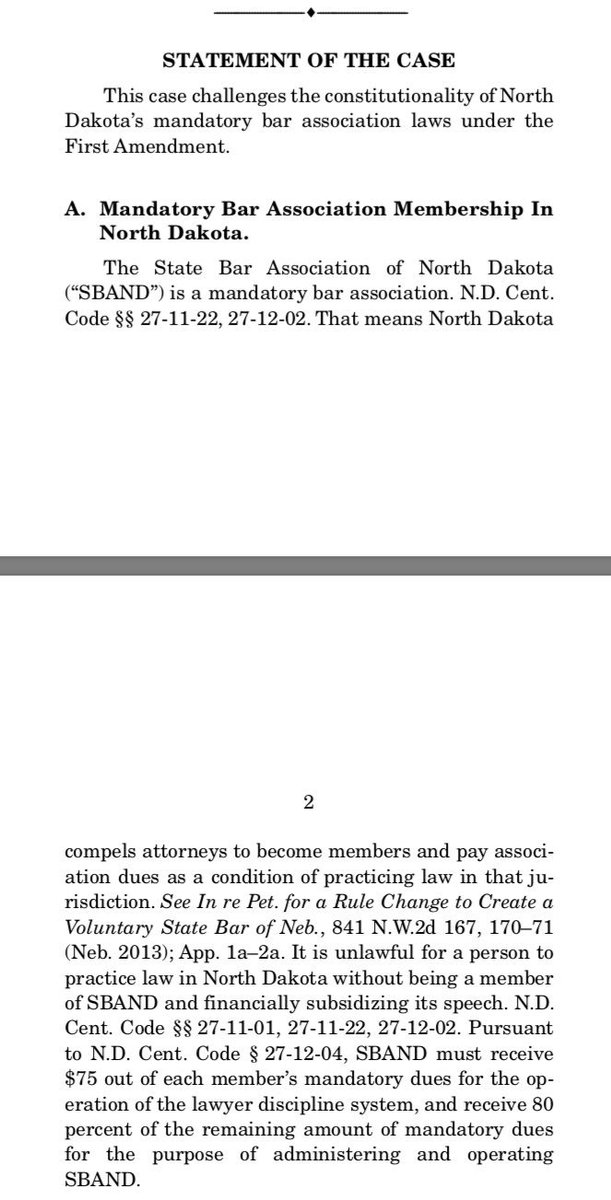 Really interesting that it took them 8 conferences to GVR this. Thoughts on what was happening here? Kavanaugh wasn't yet on the court for the first two conferences, so that explains them, but what about the next six? Some sort of negotiating/disagreement going on?
For now,
#SCOTUS
didn't take up the case to rule on the bar fees question, but it did make the lower court do so. The move also makes it clear that
#SCOTUS
wants lower courts to consider if Janus changes challenges like this. Here's my report from June:
buzzfeednews.com/article/chrisg…