Very good interview with the ES of
@PTADNigeria
,
@sharon_ikeazor
. She explains what PTAD is and what they do. Among her many accomplishments is the recovery of "over N16 billion from the insurance underwriters who were handling pensions before PTAD was established."
This is Nigeria: A woman retired as a level 2 officer, but was collecting the pension of level 14. Those are some of the crazy fraud issues
@PTADNigeria
has had to deal with.
Excerpt from Guardian interview with ES
@sharon_ikeazor
guardian.ng/saturday-magaz…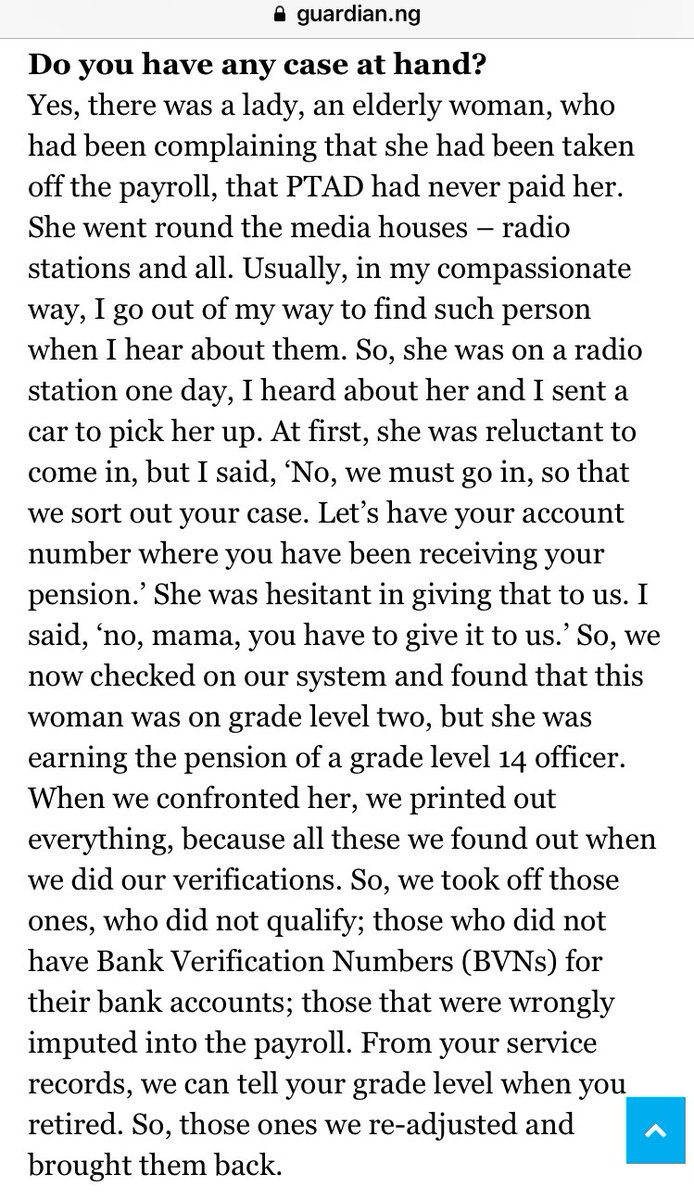 Nigeria can be a crazy place sha. 2016 or so when FGN insisted civil service salaries would only be paid into BVN-verified accounts, there was a spike in requests asking to change salary accounts to Microfinance Banks and Savings & Loans Cos (which did not have BVN at the time)