Gowdy announced that he's joining law firm Nelson Mullins Riley & Scarborough, where he previously worked back in 1994.
The firm has a small blurb on their site under "White Collar Defense & Government Investigations:'
Gee, I wonder who Gowdy's going to be defending 🤔
nelsonmullins.com/capabilities/w…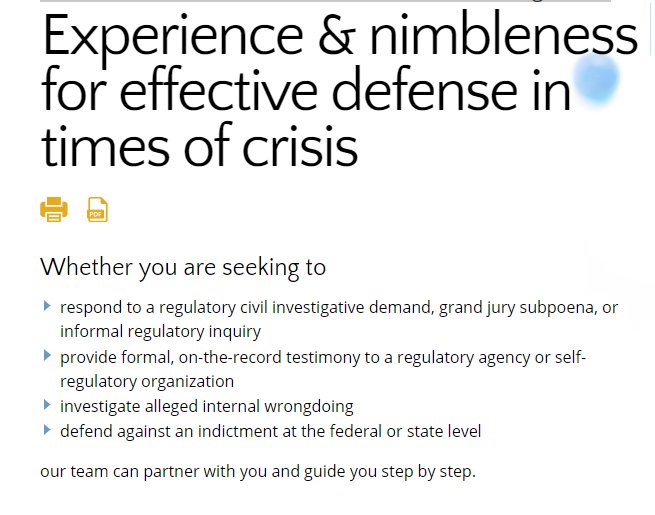 Funny that I keep getting "server errors" when trying to archive these pages...
Here's Nelson Mullins lobbying profile. Google is right at the top, LOL, among many health insurers, colleges, and Big Pharma.
Just to note, this is their general profile, not necessarily what Gowdy would handle. We don't know exactly what he'll do yet.
opensecrets.org/lobby/firmsum.…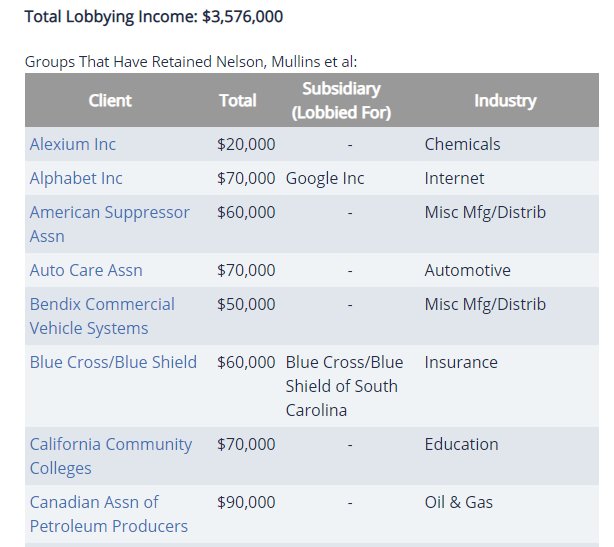 Here's the profile of their "Government Issues" clients. Lots of lobbying for Big Tech and the Internet monopolies, such as Comcast, Century Link, etc.
opensecrets.org/lobby/issuesum…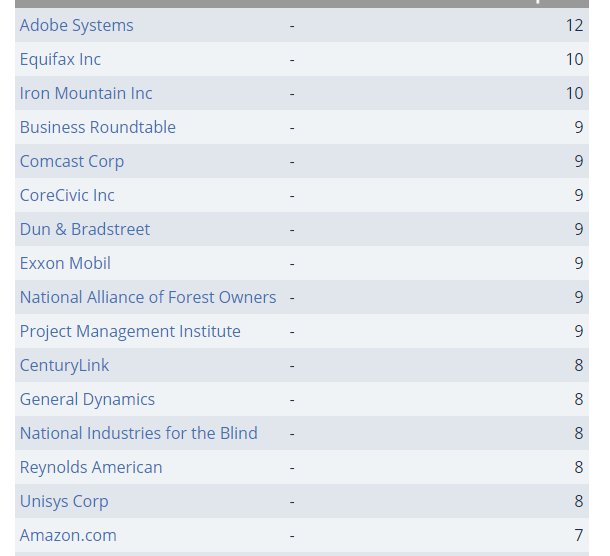 Yep, here we go. They also lobby for The Chamber of Commerce, who have helped to destroy the middle class in America by sending our jobs and wealth to
#China
.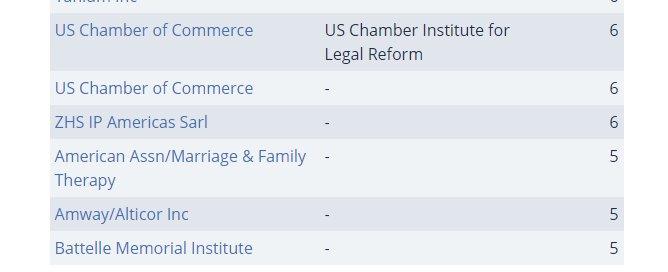 Here's an article from a smaller, South Carolina outlet that provides a little more insight into Gowdy's new role.
It'll "involve some level of white-collar crime defense but will expend a large amount of resources on independent investigations"
greenvilleonline.com/story/news/201…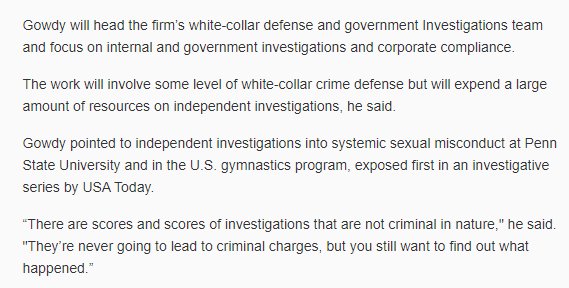 Gowdy also pointed out the sexual allegations at Penn State and in the U.S. gymnastics program. I REALLY HOPE he's not going to be defending those people.