2/
There's a lot to take in but as a current graduate student
@UVA
I've tried to follow records of racism in our Corks and Curls yearbook, specifically:
3/
Of particular interest is Professor R. L. Barnes'
@DigitalHistory_
research on the name Corks and Curls as "minstrel slang for the burned cork used to blacken faces and the curly Afro wigs that were signature costume pieces."
washingtonpost.com/outlook/2019/0…
4/
In reading Dr. Barnes' essay and looking at digitized versions of Corks and Curls over the past few days I was struck by a few things.
6/
The editors tell how a competition to explain the title was won by Leander Fogg, a medical student. As a prize he apparently received a chromolithograph of Henry Martin, a man who was enslaved in Albemarle County and worked as the bell ringer
@UVA
after Emancipation.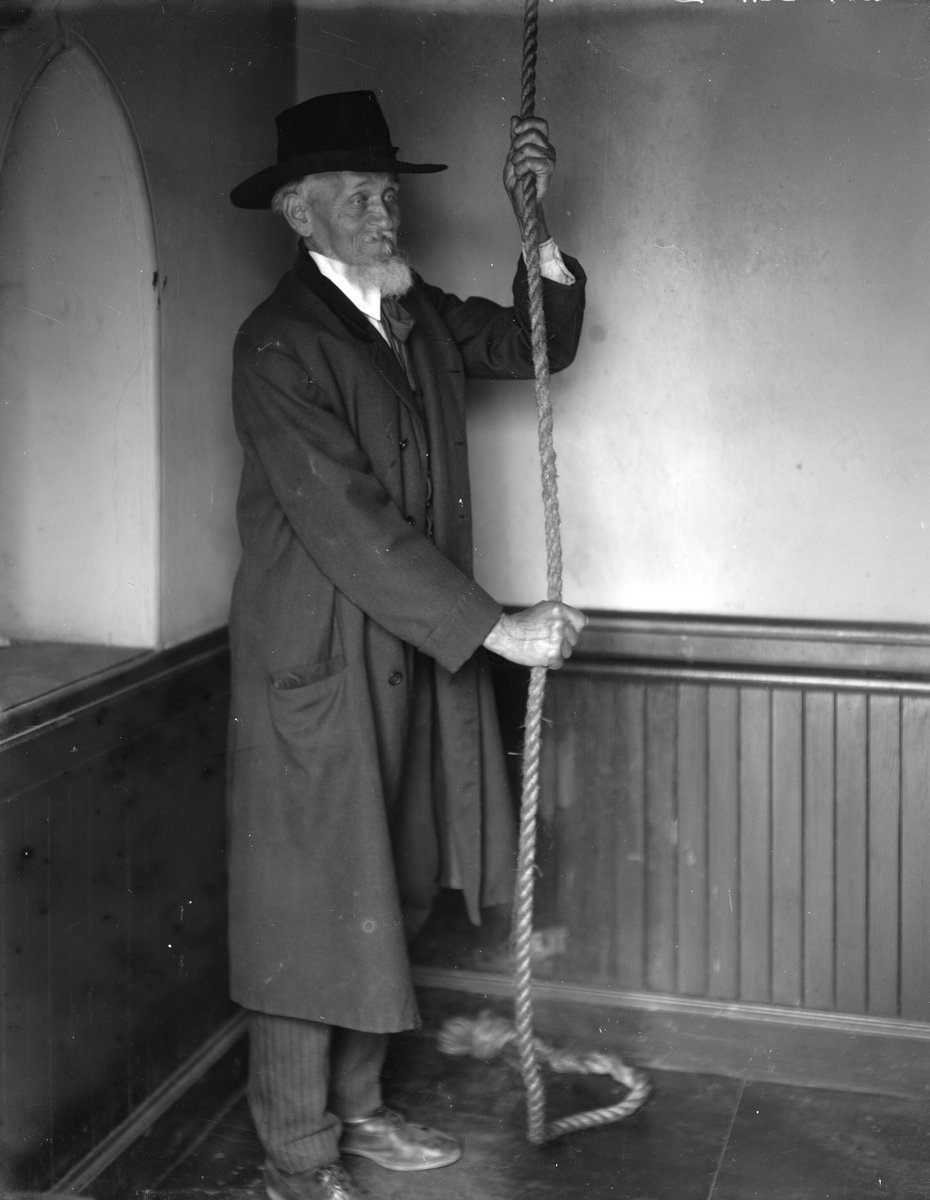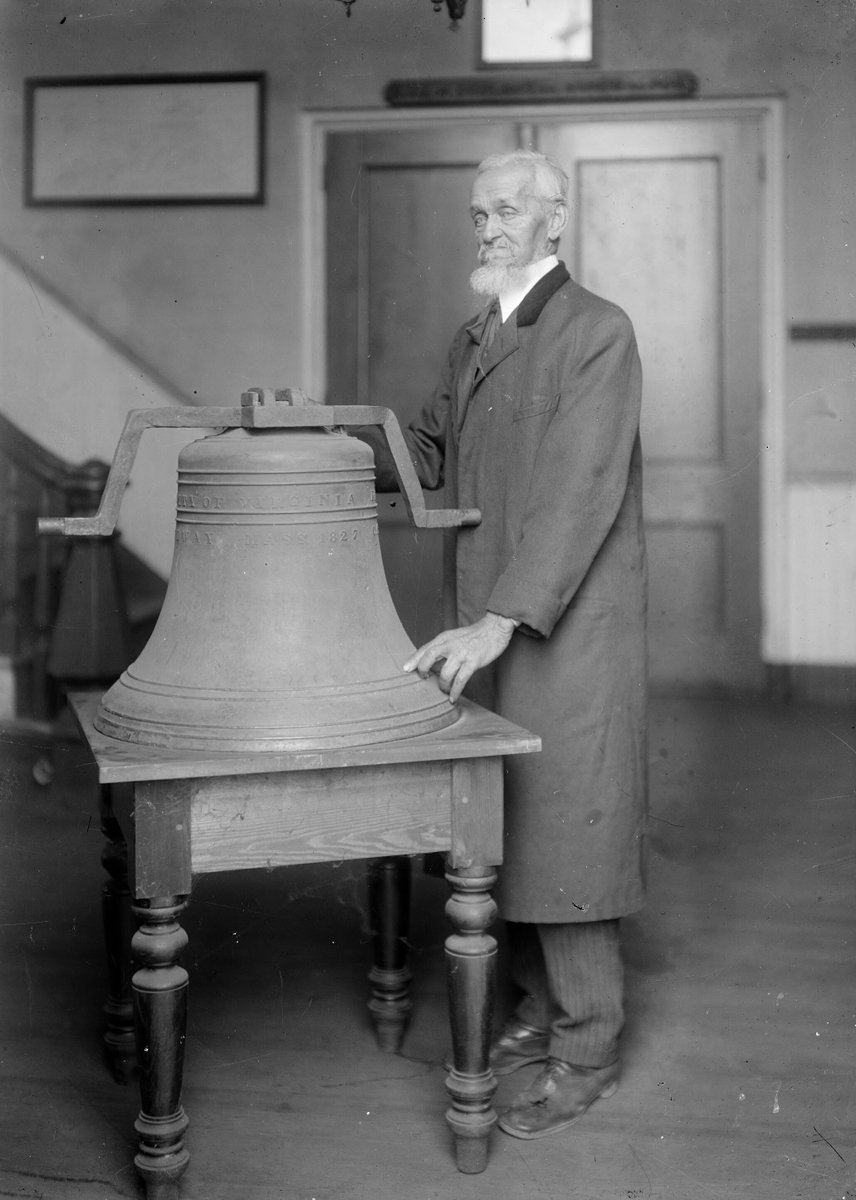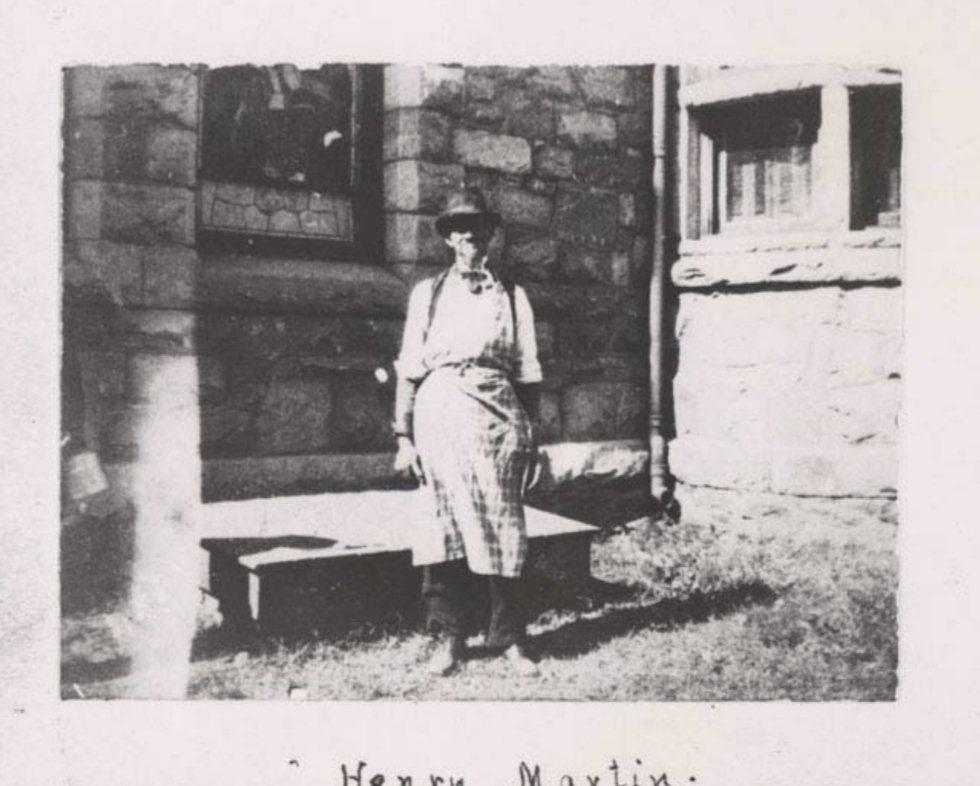 7/
The mention of Henry Martin is remarkable for several reasons. As the bell ringer
@UVA
he worked in the tower of the University Chapel, a building that according to Dr. Barnes was paid for (in small part) by funds from the University Minstrel Troupe.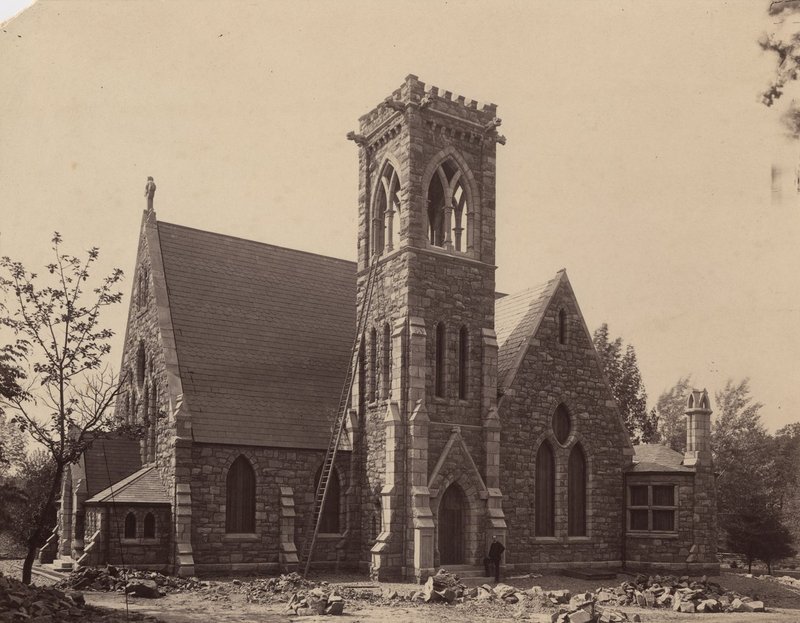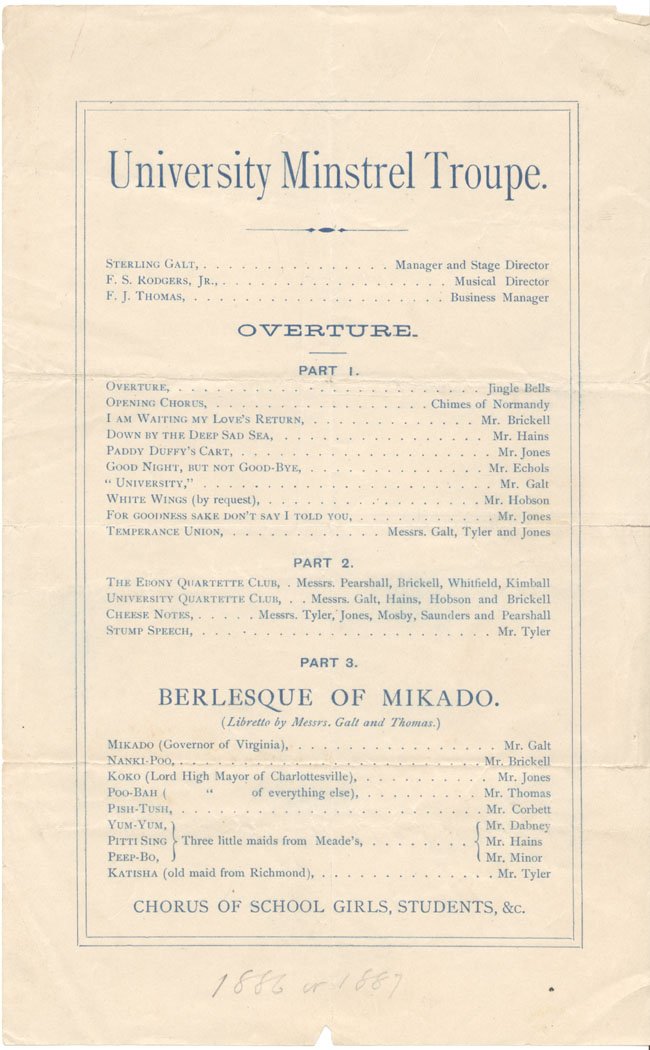 8/
More important, however, is how the competition surrounding the name of C&C returned Mr. Martin to his pre-war status as a commodity and specifically [a] into an image [b] rendered in a medium [c] related to a publication that would be used to ridicule black people.
9/
In reading Dr. Barnes' article I was also struck by the narrative order implied by the name Corks and Curls and how it follows the pre-theatrical process of putting on a minstrel costume: (1) the use of cork to blacken the face; and (2) putting on an Afro wig.
10/
If we look to an early passage from The Witmark Minstrel Guide from 1899 we find "How to Black Up: An Instructive Interview," a conversation framed as a dialogue between a reporter and the minstrel show performer/ manager Frank Dumont in an opera house in Philadelphia.
11/
According to the reporter, "The members of the company were preparing their 'faces," to appear as darkies in the first part, and were applying the burnt cork."
12/
The account also includes an illustration in four parts that shows a white performer holding a tin box that contains powder made from burnt cork mixed with water.
bit.ly/2Gd7nBQ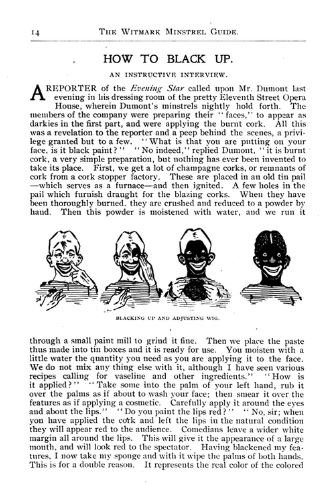 13/
The progression shown in the "how to" guide from the turn of the century thus reflects the title of our yearbook, precisely: corks and/then curls.
17/
In taking a closer look an the image today I noticed more about its placement within the volume as well as the year it was produced. The members of the KKK appear on horseback on page 359.
20/
And before anyone says such a juxtaposition is coincidental let's remember how the KKK valued Jefferson and founded their Charlottesville chapter at his grave in the summer of 1921.