🎶
In fourteen hundred ninety two
Columbus sailed the ocean blue
It was a courageous thing to do
But someone was already there!
🎶
Happy
#IndigenousPeoplesDay2019
!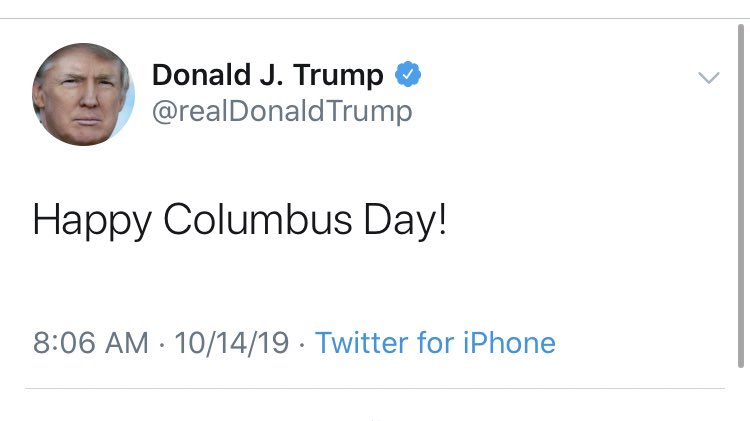 🎶The Inuit &Cherokee,
The Aztec & Menominee
The Onandaga & the Cree
Columbus sailed across the sea,
But someone was already here.
It isnt like it was empty space
Caribs met him face to face.
Could anyone discover the place When someone was already here?🎶
#IndigenousPeoplesDay
My wife learned this song in First Grade in San Francisco and it remains one of my favorite things she has taught me.