The leg in the Ready Player One poster is proportionally correct. THREAD!
Various people have asked "hows come it is?" As the world's greatest living artist, I'm going to explain.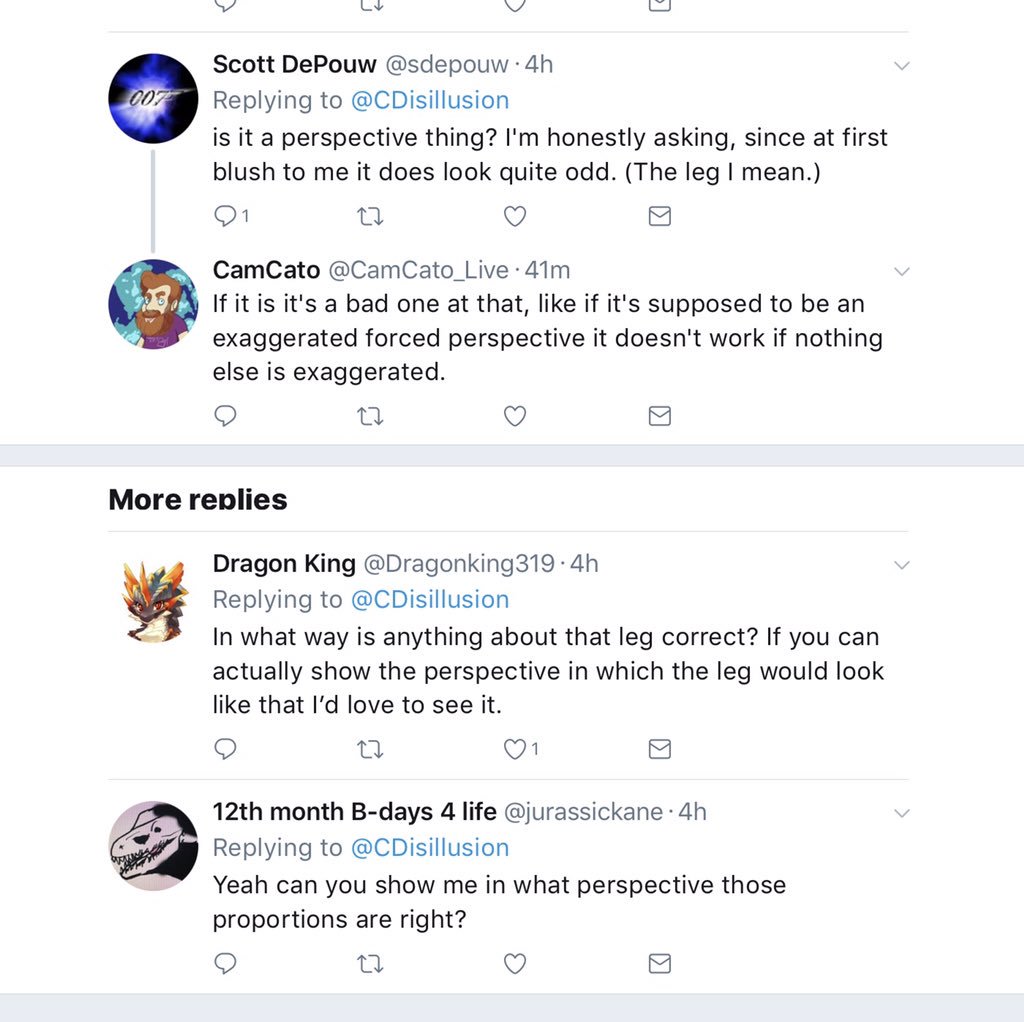 First, let's look at body proportions. Many resources on drawing will tell you that the average human crotch occurs at the half-way point along the length of the body. Here's an illustration from 'Drawing the Head and Figure' by Jack Hamm.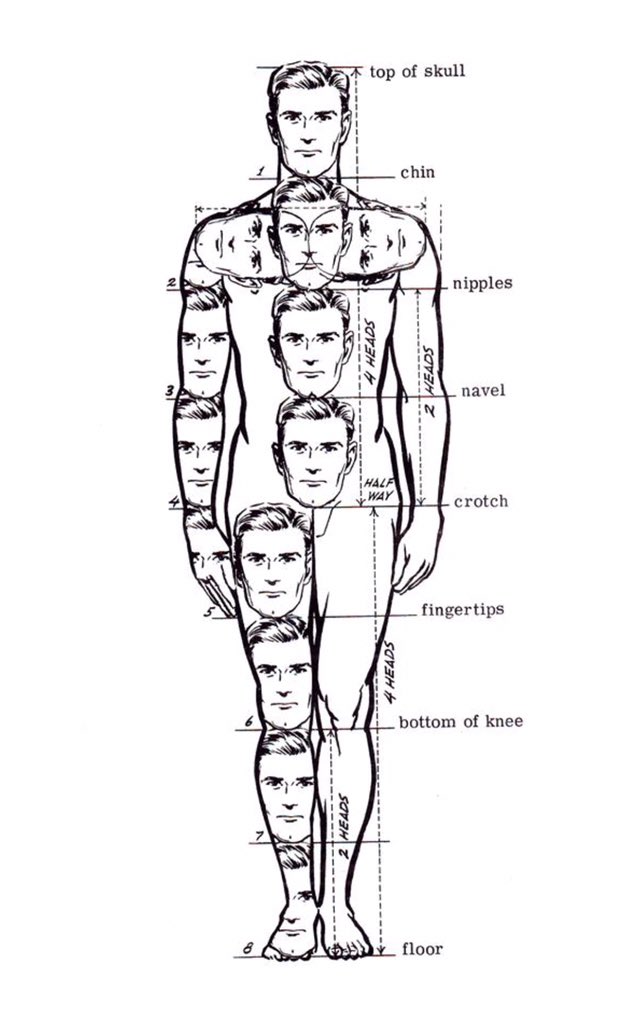 Easy to see in a straight-on view, but how do we check in perspective? Let's simplify things by putting the body in a bounding box.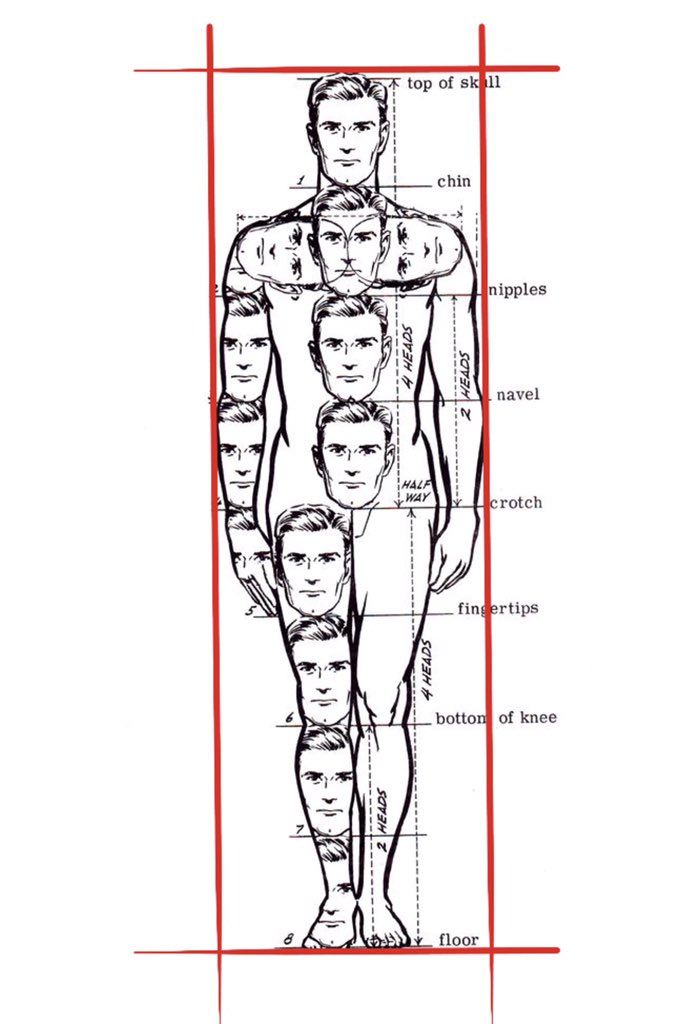 If we connect opposite corners of the box with straight lines, they will cross at the center, a.k.a. the crotch.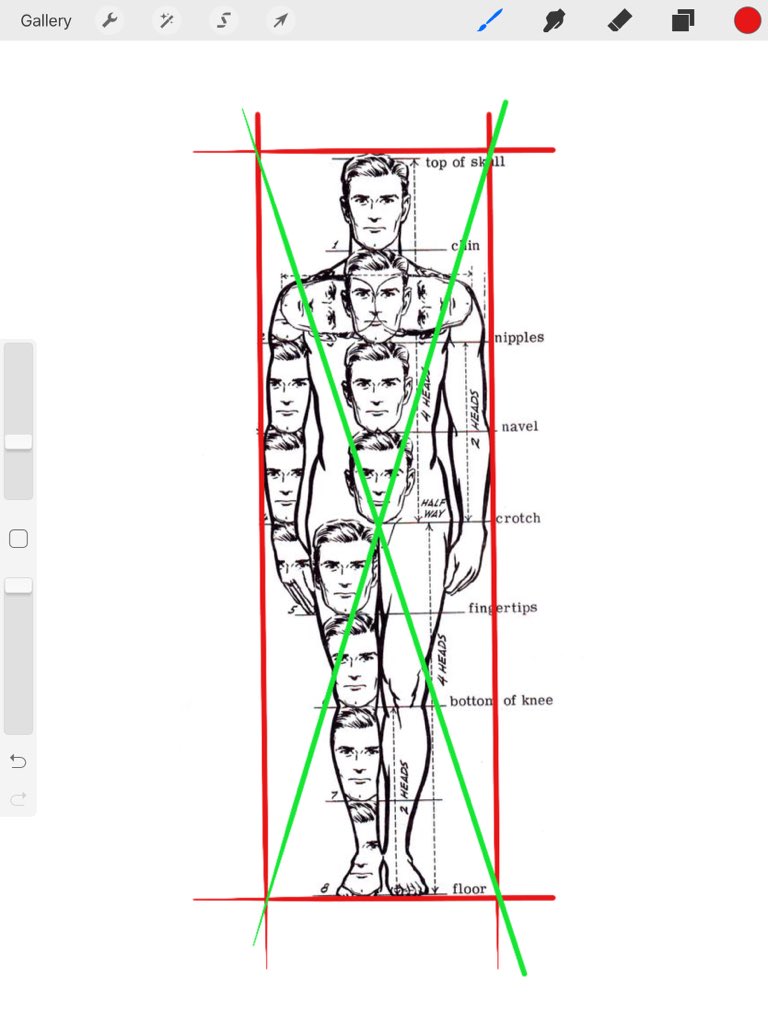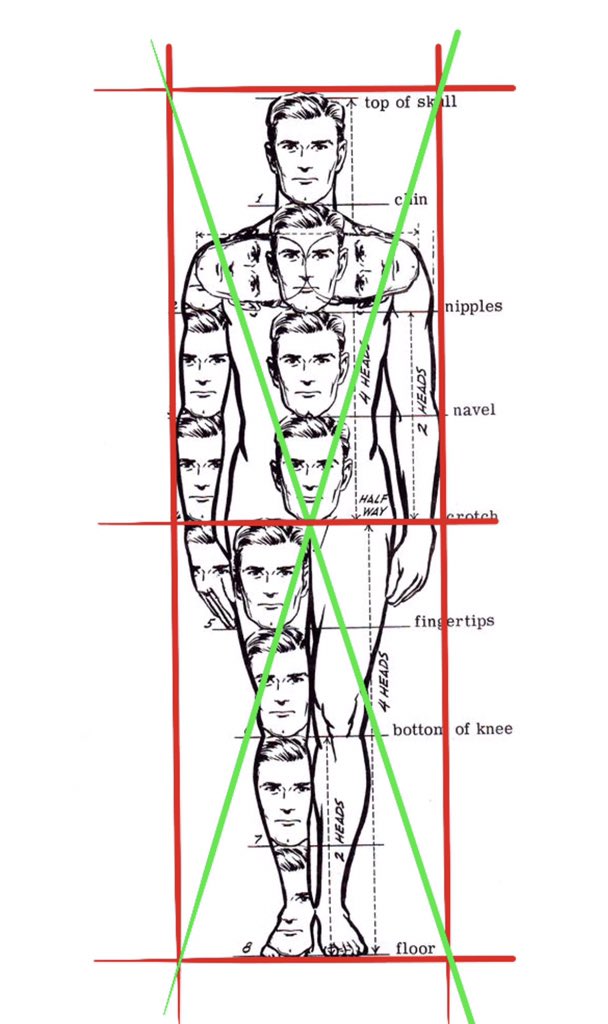 Looking at the poster, there are several reliable structures from which we can reverse-engineer the angle and "focal length" of the painting. I used
@Procreate
to overlay a perspective grid as precisely as I cared to.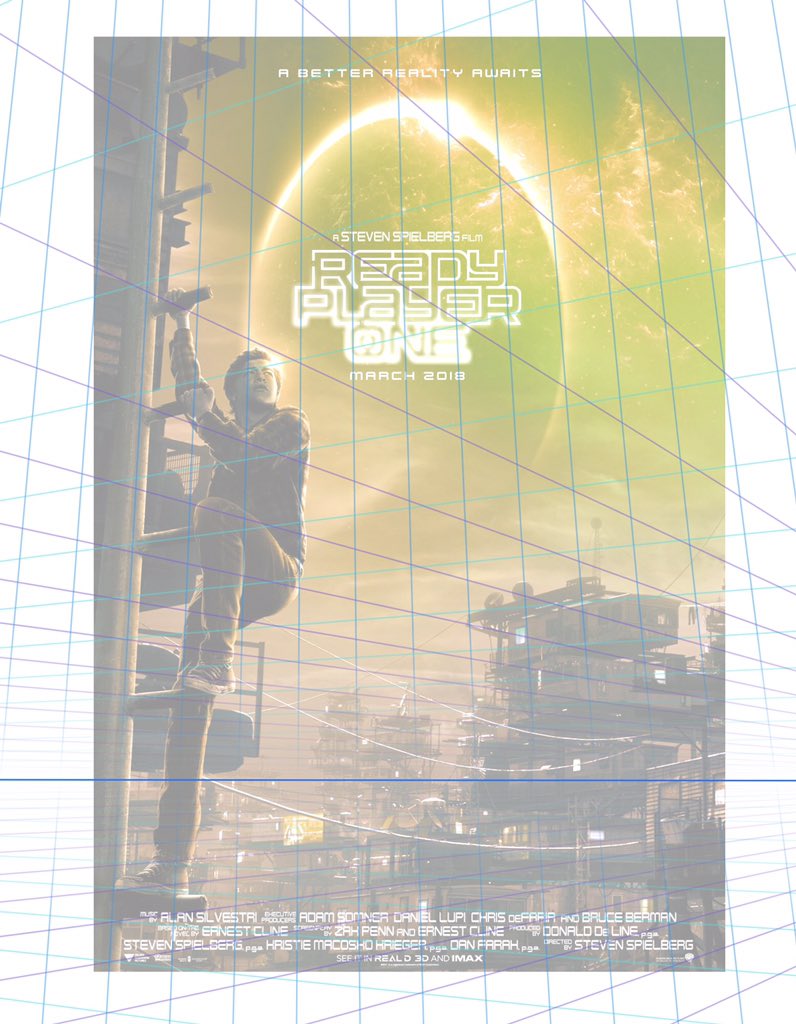 I'm gonna lock my strokes to the perspective guide and draw a bounding box around the character, compensating slightly for his contorted pose.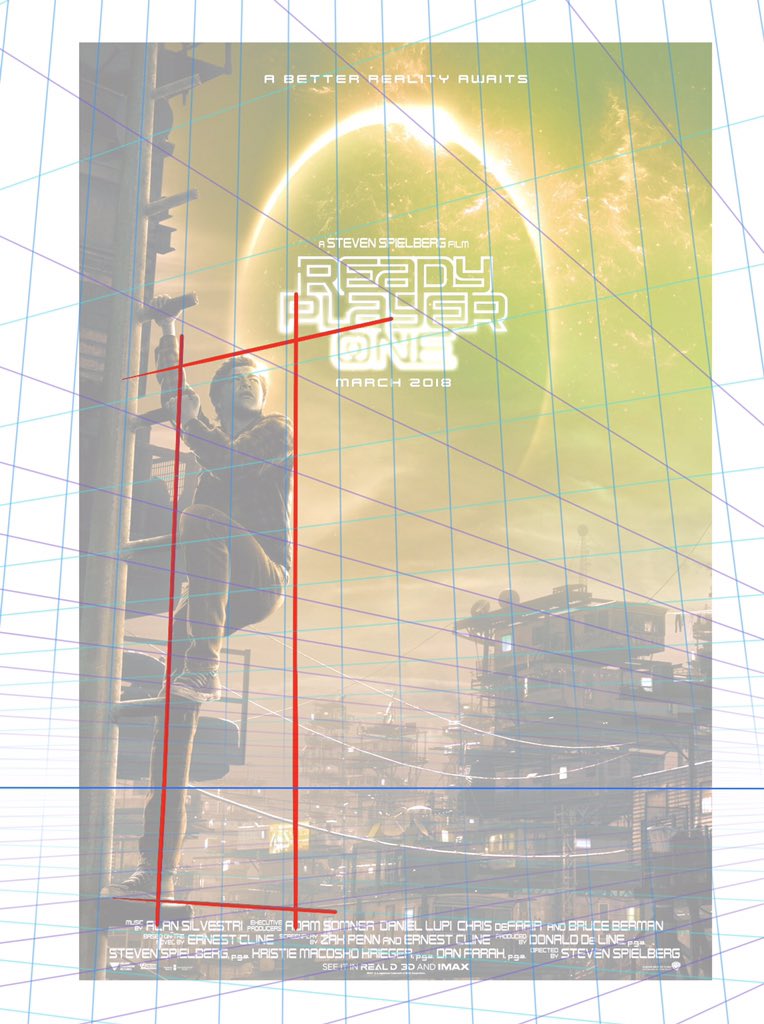 How's about we now connect the opposite corners with straight lines like we did before? Let's!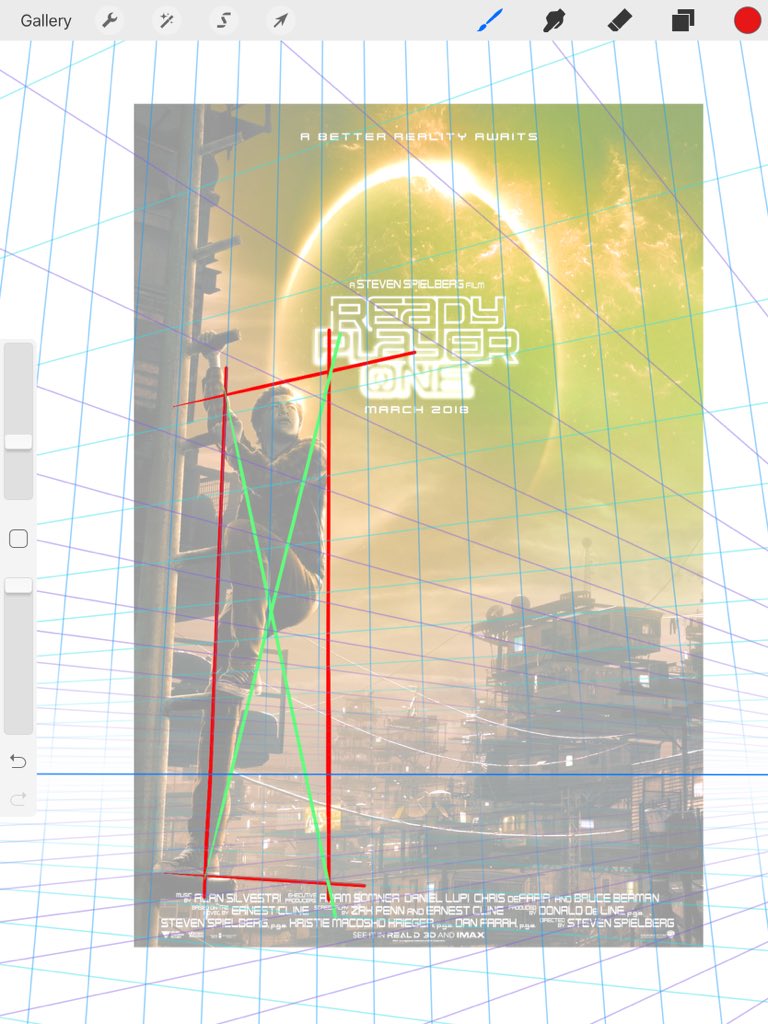 Well, what do you know? The half-way point, as dictated by the rules of perspective, lands squarely on his crotch! The part of the body below the crotch, a.k.a. the leg, appears to take the amount of space in the bounding box it's typically supposed to.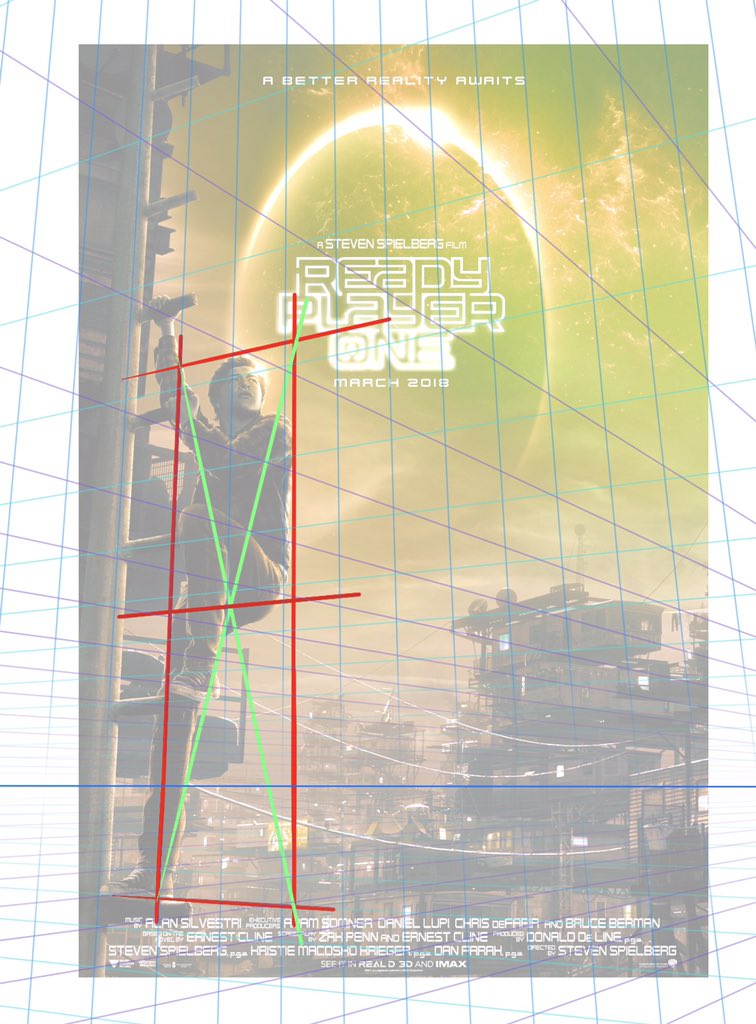 It's ok though. You don't have to feel like a shallow, soulless meme booster for thinking the leg looks weird. In art, when something is technically correct, but still looks aesthetically "off", the artist should probably go with what feels aesthetically better, rules be damned.
Or actually, they should go with... WHATEVER THEY FEEL LIKE. Because they're the artist and they can do whatever the want.