1)
US Foreign Intelligence Surveillance Court - About Queries and Warrants
(or the lack thereof)
#FISA
#SteeleDossier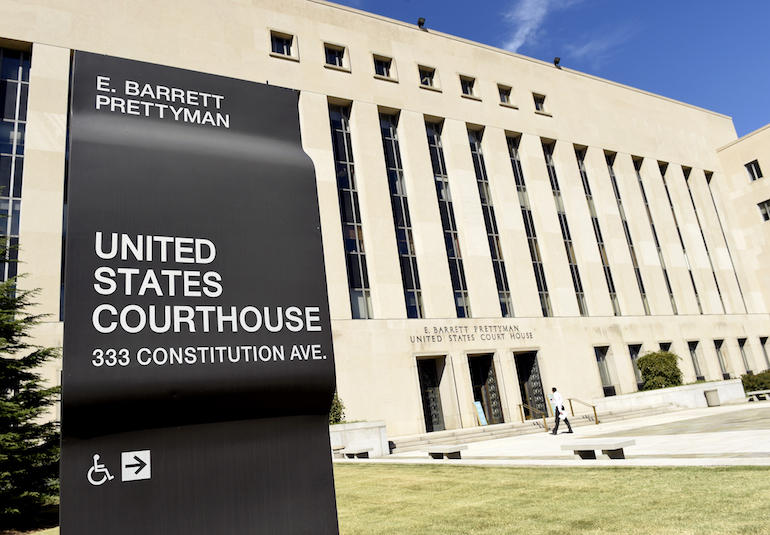 2)
December 7th, 2017 House Judiciary Committee FBI Oversight Hearing
Chairman Bob Goodlatte's Statement contained the following with regards to FISA Section 702.
Full statement PDF>
judiciary.house.gov/press-release/…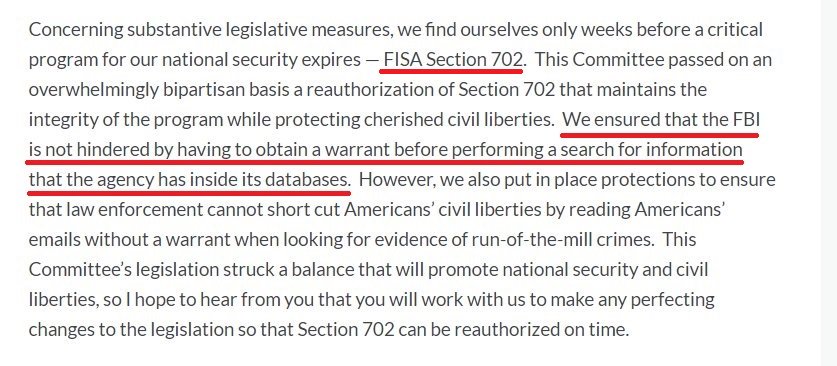 3)
@TheLastRefuge2
pointed out yesterday that there is NO EVIDENCE that a warrant even exists.
theconservativetreehouse.com/2018/01/10/a-p…

4)
FBI Director Wray explains there are situations that do not require a search warrant. It is these situations that Goodlatte referred to in his statement when he mentioned not hindering the FBI when it comes to NATIONAL SECURITY. (terrorism)
5)
About Queries and the FBI Database
Pay close attention to this exchange and the specific language used. In particular Wray's assessment of "702 as currently drafted" and Goodlatte making the important distinction between foreign and domestic.
6)
The NSA collects data all the time 24/7 on EVERYONE. The data the FBI wants is already there. The NSA data is transferred to the FBI database via "about queries". That is where the
#FISA
court comes in. They authorize the data transmission to the FBI database.
7)
To get authorization the FBI submits an application to the
#FISA
court. Jim Jordan wants to see the APPLICATION. Wray cannot share in a public hearing due to classification. HJC has primary jurisdiction over the FISA court and they will get it. (They may already have it.)
9)
The term warrant is used rather loosely. Regardless, here is the two step process that occurs as outlined in this article about the above Hannity segment.
theconservativetreehouse.com/2018/01/10/con…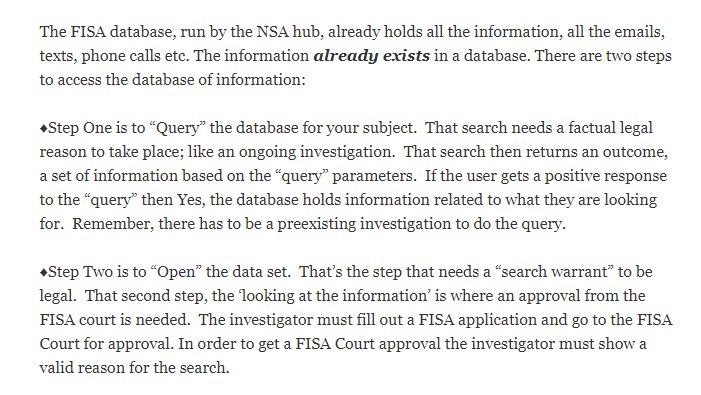 10)
Technicalities aside, we now have confirmation that the Obama DOJ/FBI abused the system and used the NSA as a political weapon. It simply does not get any worse than that.
14)
Read up on the bills and we will discuss and track them together. When tracking a bill it is important to identify the committees. That is where the action will begin.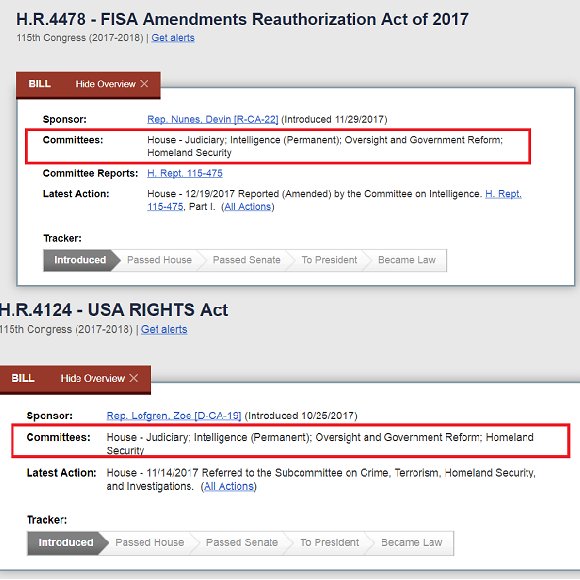 15)
This is the biggest political scandal in a generation. The legislative fixes will improve the system for the future, but in order for the system to be fully cleansed, it must also prosecute the past.