(1/14) Government ethics officials, charged with detecting conflicts of interest, have never seen the president's rent roll. So we created one of our own. Let's take a tour through Trumpland, to find out who is paying the president. All figures are estimates.
(2/14) We'll start at the president's old home: Trump Tower. Gucci pays an estimated $21M – more than anyone in the Trump empire. The Industrial & Commercial Bank of China rents space on the 20th floor, which you can read about in our story.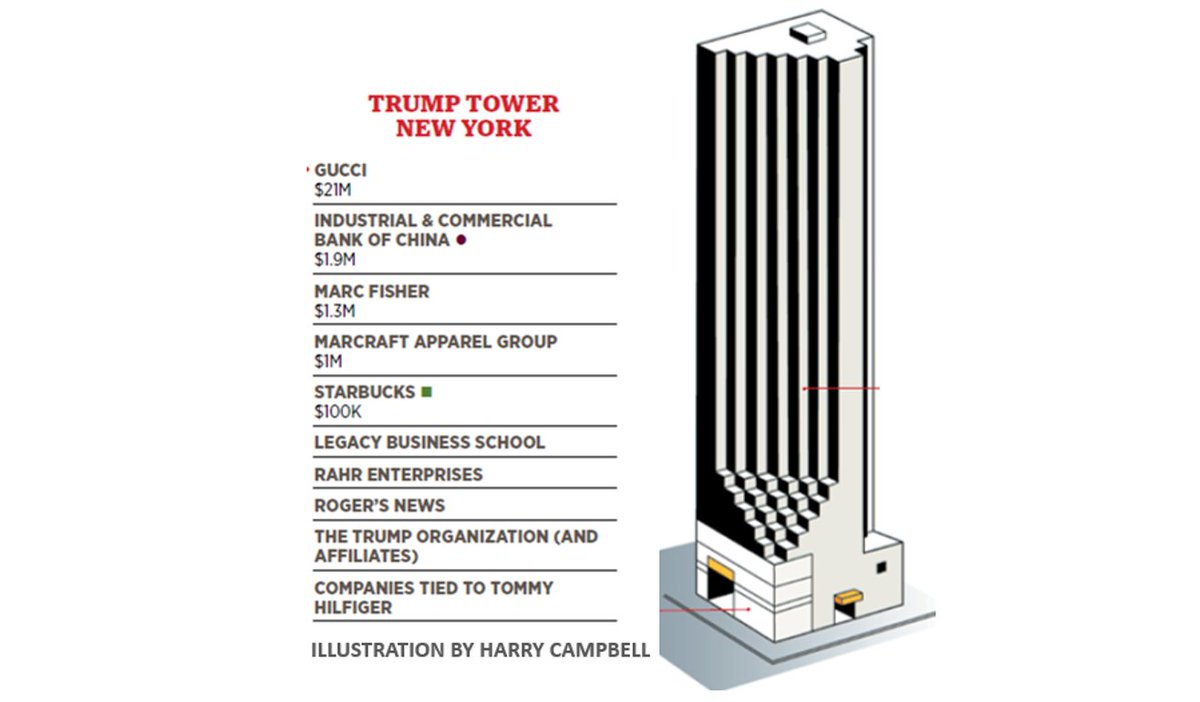 (3/14) Onto Niketown, which is connected to Trump Tower. The president's lone tenant here, Nike, announced it is moving this spring, which leaves the Trump Organization searching for a new identity at one of its most important properties.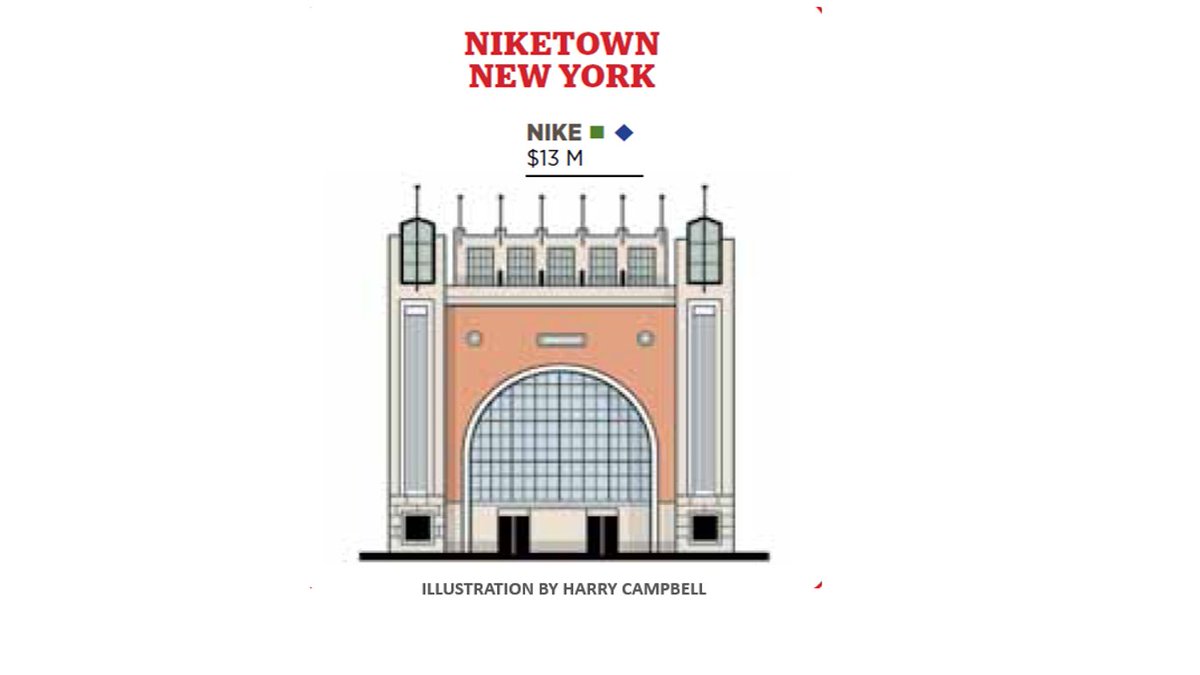 (4/14) A few blocks away is Trump Parc East. Signs went up recently saying it has a new tenant, Pret A Manger. That's a British company, but the Trump Organization, which promised no new foreign deals, is apparently okay with it because the deal is happening on U.S. soil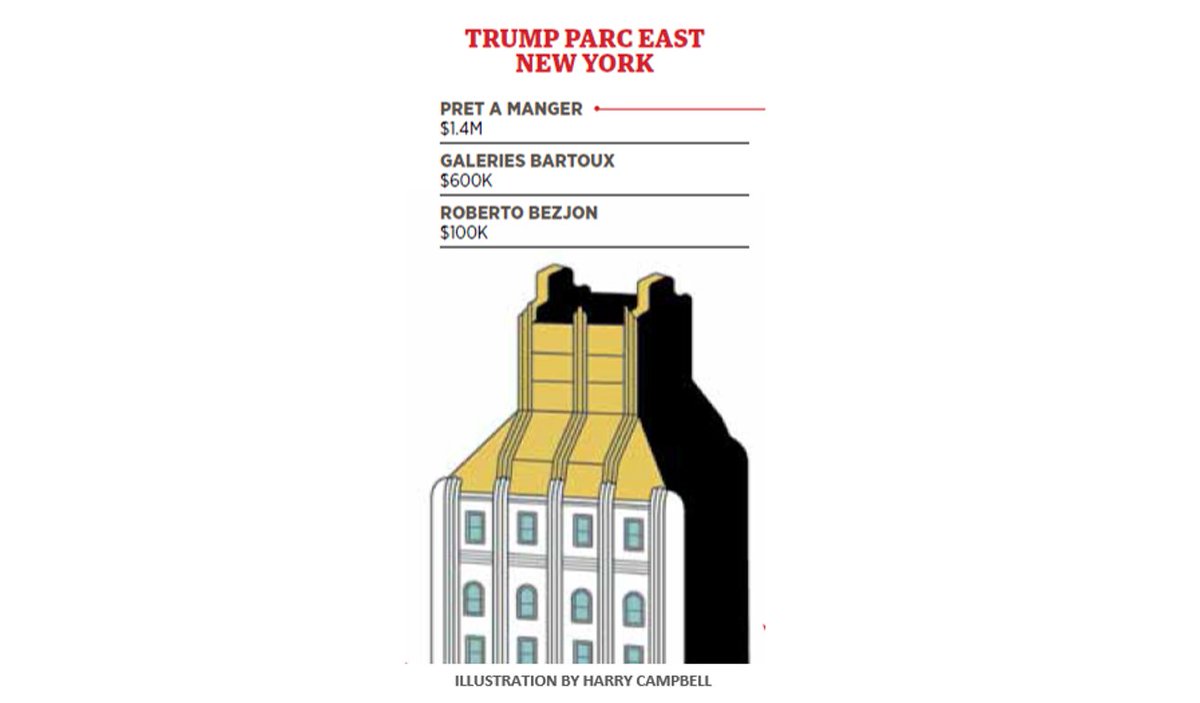 (5/14) Just down the street, also overlooking Central Park, is Trump International Hotel & Tower, home to Jean-Georges Restaurant, where the president famously met with Mitt Romney during the transition.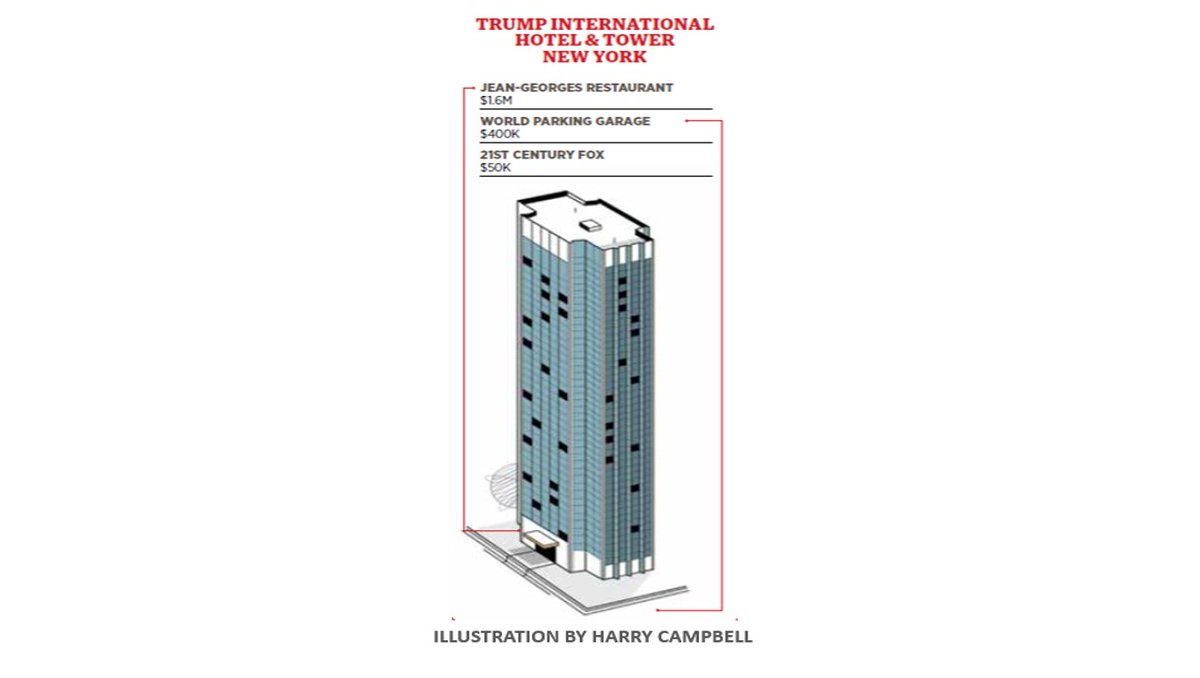 (6/14) A few blocks south sits 1290 Avenue of the Americas, where Trump has a 30% stake alongside publicly traded Vornado. Columbia University rents there, with an estimated $2.1M attributable to Trump.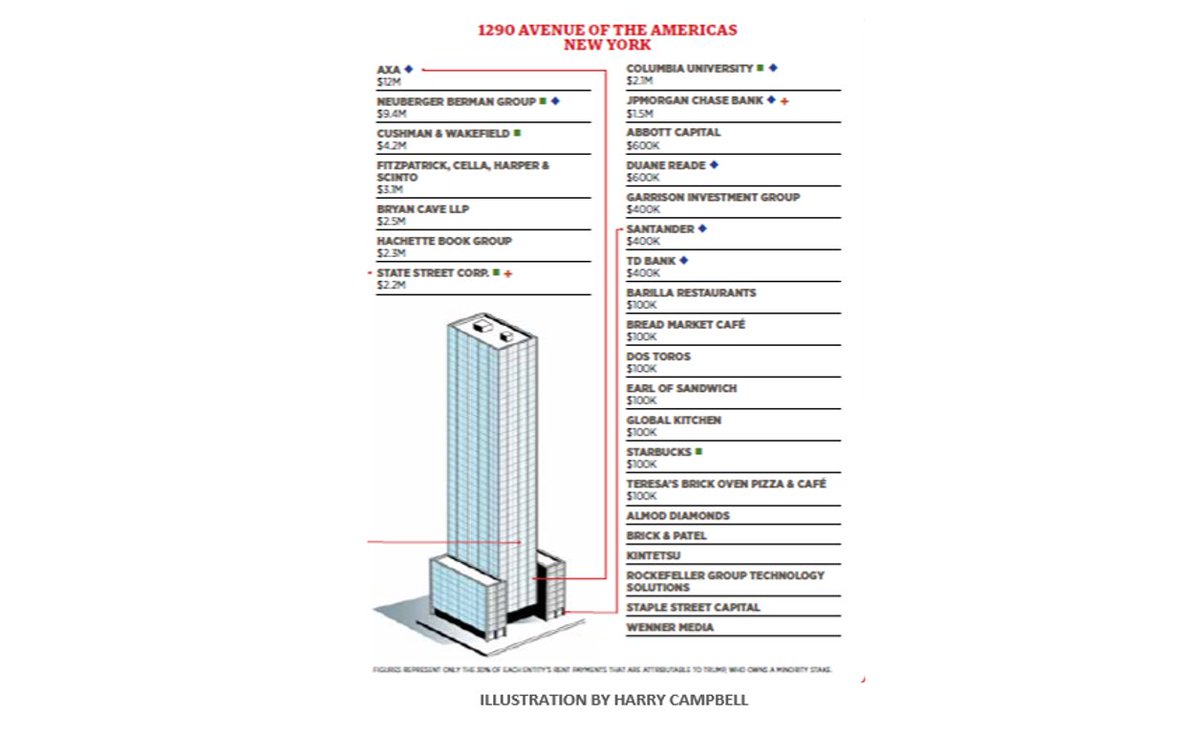 (7/14) Moving east, you hit Trump Park Avenue, where Capital One has a corner location. That company's anti-money-laundering program is under investigation by the Treasury and Justice Departments, both of which are part of the executive branch that Trump oversees.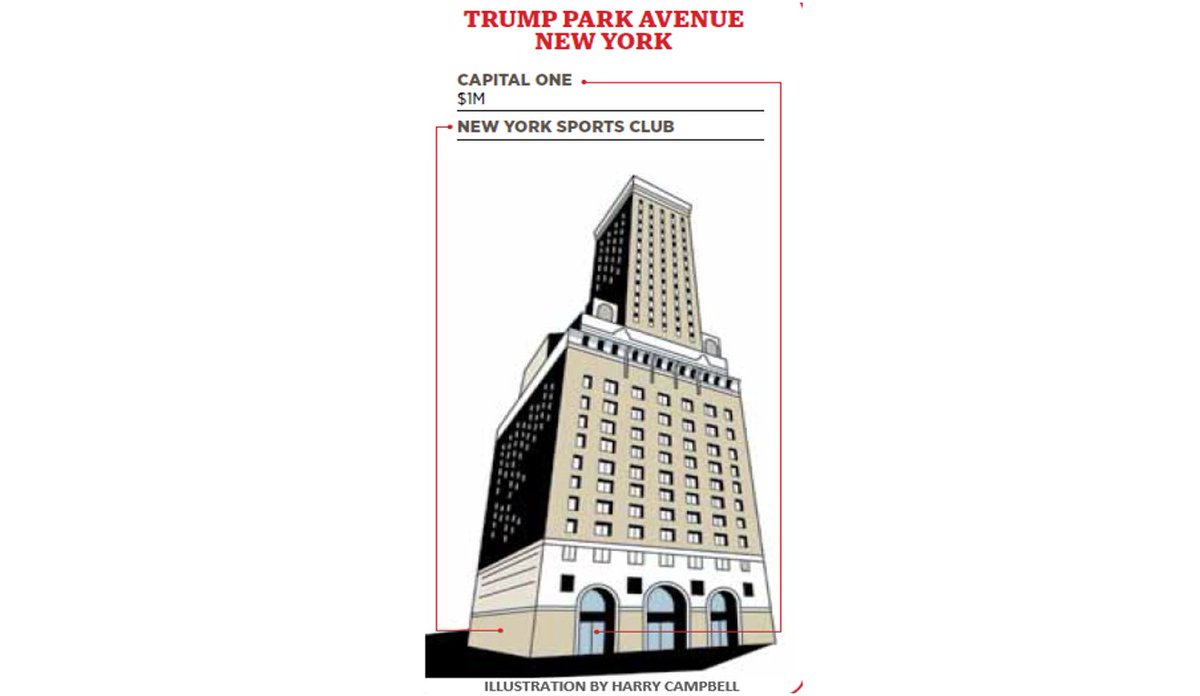 (8/14) A few blocks away, you have Trump Plaza, where another foreign company (Lululemon of Canada) is moving in.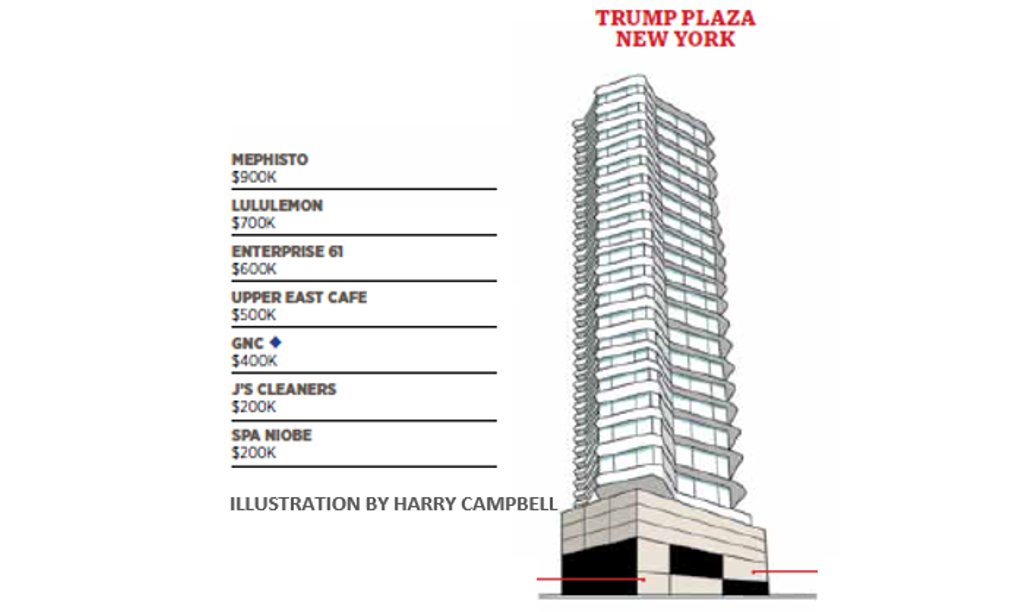 (9/14) Across from the United Nations, the president owns space at Trump World Tower, where foreign diplomats can go get drinks at a bar or dinner at a restaurant after a day of work.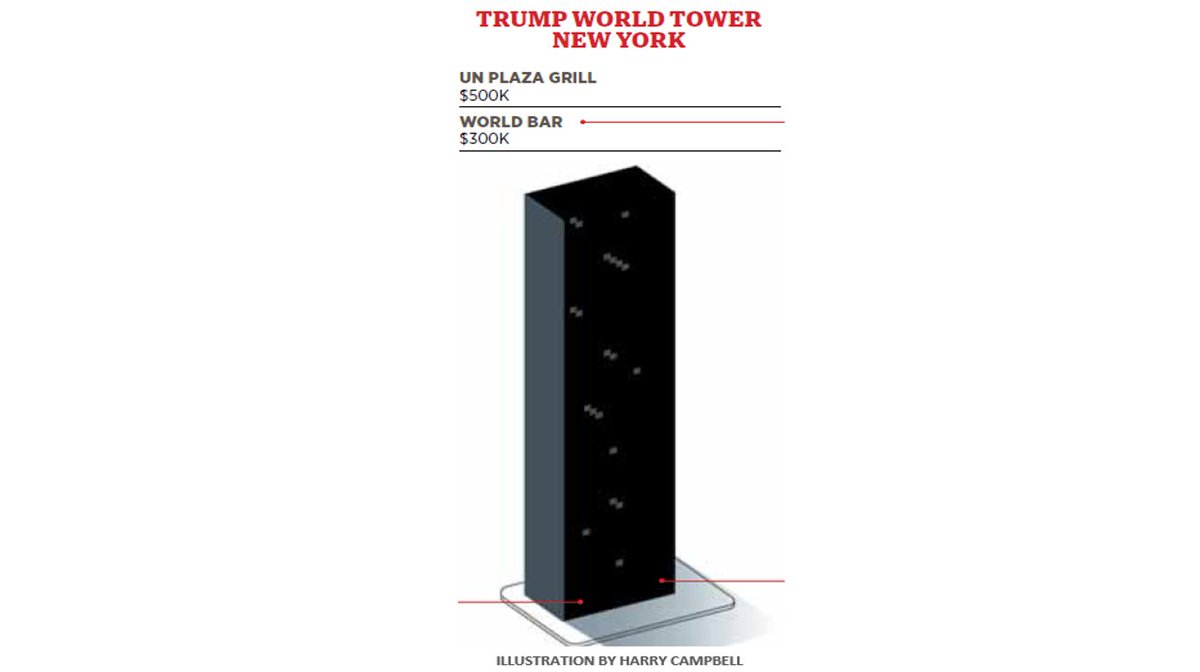 (10/14) Downtown, there's the Trump Building at 40 Wall Street, home to Duane Reade, which is also featured prominently in our story, with regards to its multibillion merger that needed federal approval.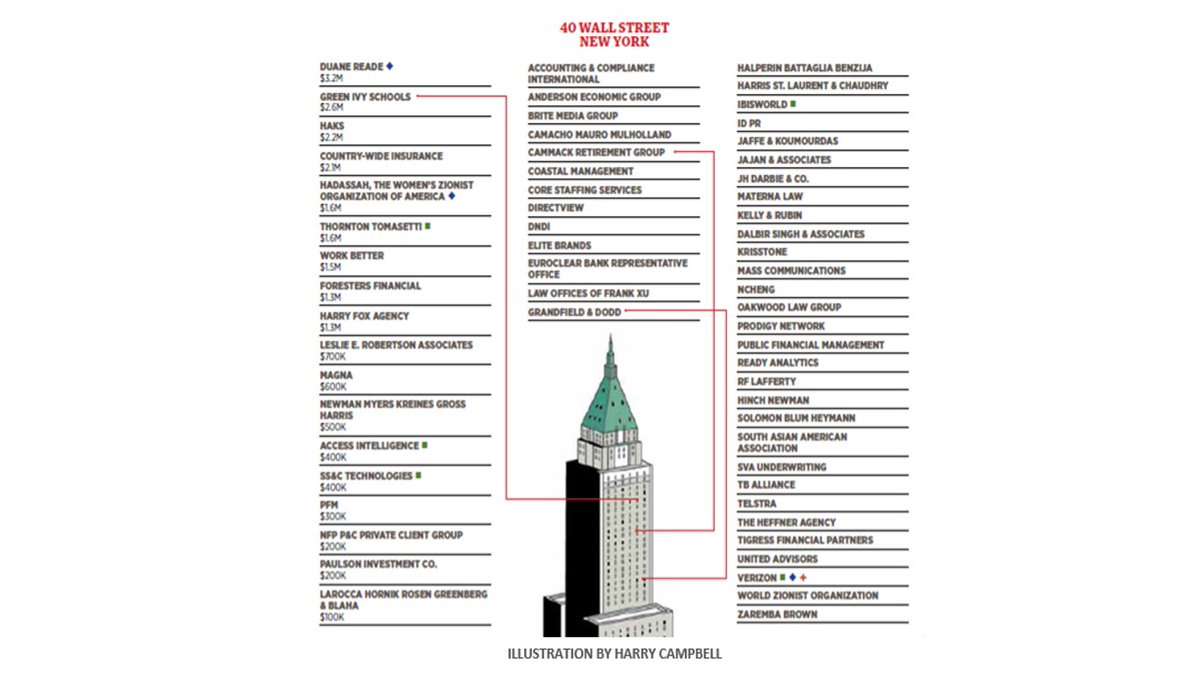 (11/14) Out in Brooklyn, two government entities—the New York City Department of Education and the United States Postal Service—rent space from a partnership in which Trump owns a 4% interest, according to his financial disclosure report.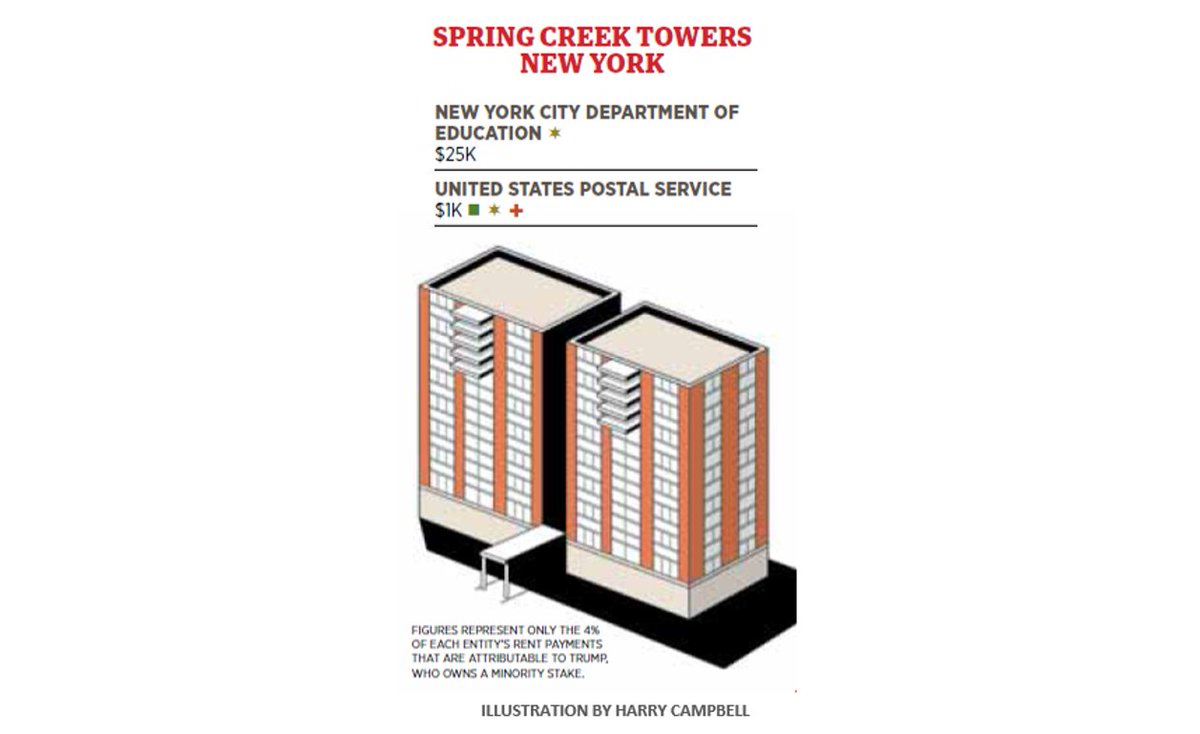 (12/14) In San Francisco, Trump owns a 30% interest (again, with Vornado) in the three-building complex at 555 California Street. One of the tenants there: the state-owned Bank of India.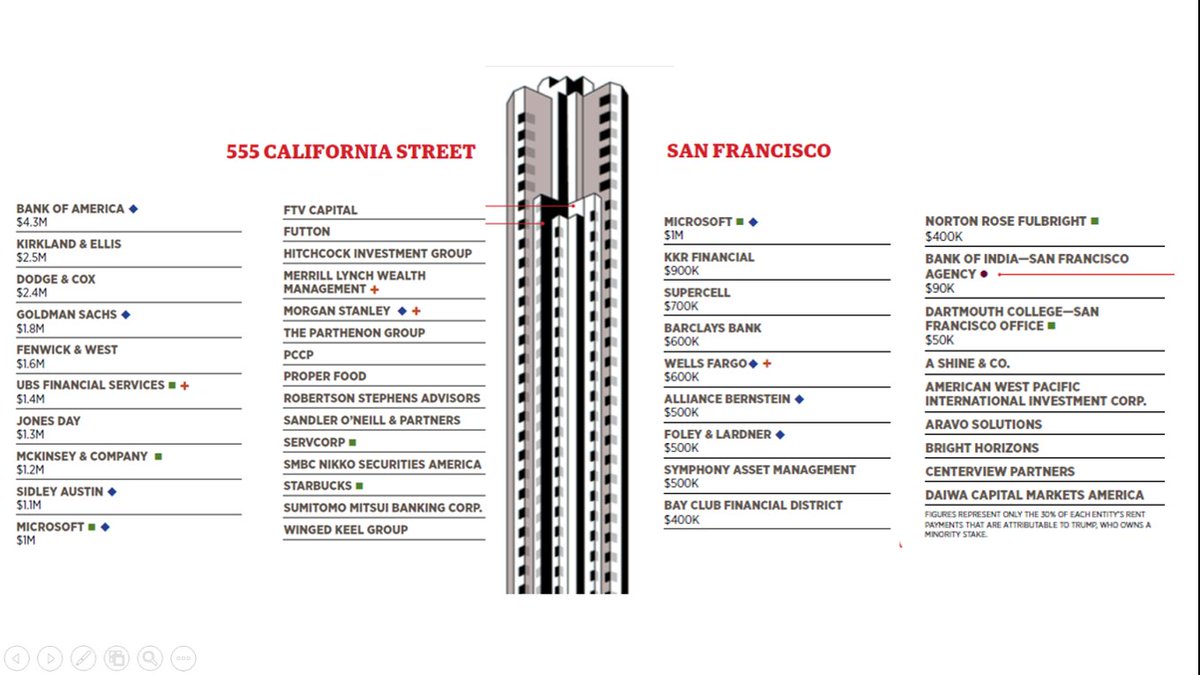 (14/14) But investigation is ongoing.
@mattdrange
and I believe we've tracked the sources for 75% of rent flowing into the Trump Organization, meaning there are millions we still haven't pinned down. Send any tips you have to trumptenants [at]forbes [dot] com.