And now, I take a auick
#NeuroThursday
break from this grant-writing to draw you deeper into the rabbit-hole of how we perceive so much less than we think, all the time.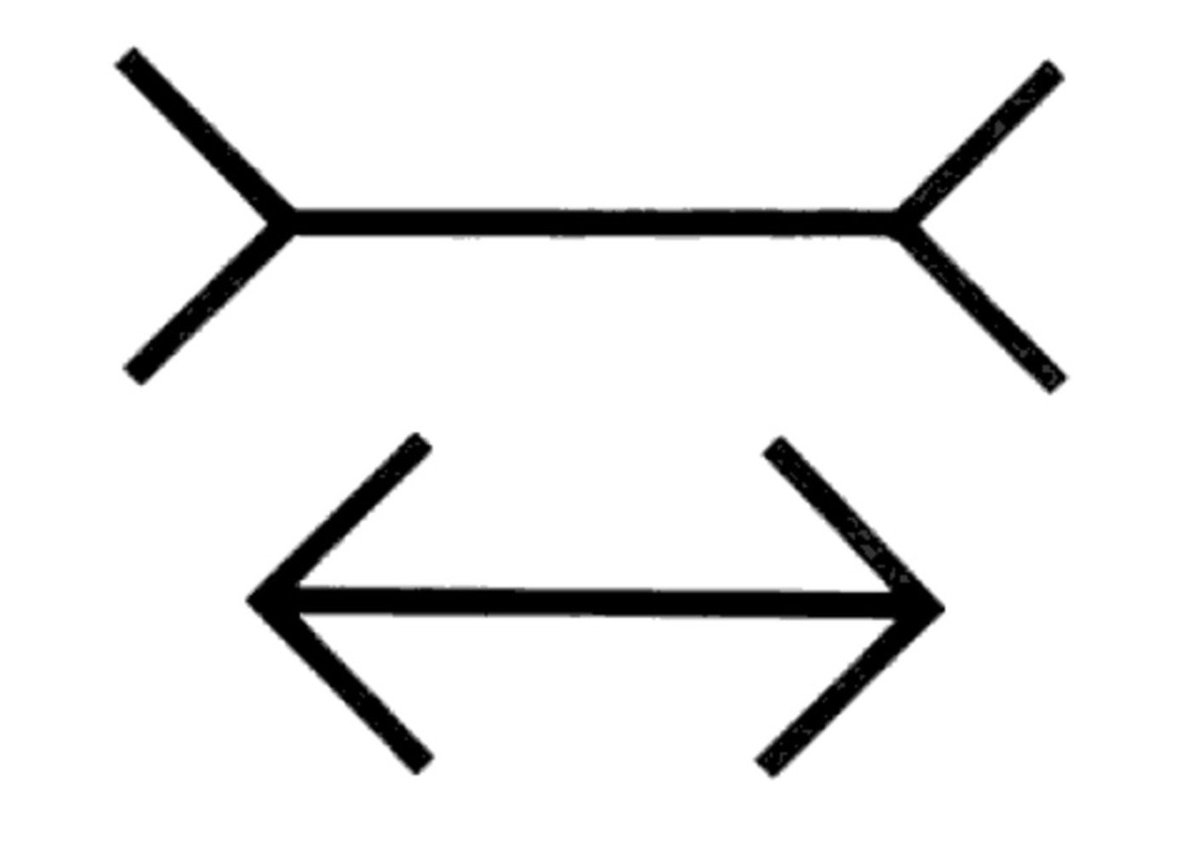 This is a follow-on from last week, where I explained how our precise/color vision is only good right at the center of our gaze.
But it doesn't feel like that, amirite? Big wide world out there, in full color and high definition!

Don't believe it. As my long-time readers know: your brain is full of lies.
Thanks to the fortuitous intervention of
@mattdoveywriter
and
@KatanaPen
this morning, I found a perfect example of how your brain makes stuff up and never lets you notice.
This here gray grid contains 12 black dots… but most people can only see 1-3 of them at a time. Move your eyes around, and different ones will slip in and out of view.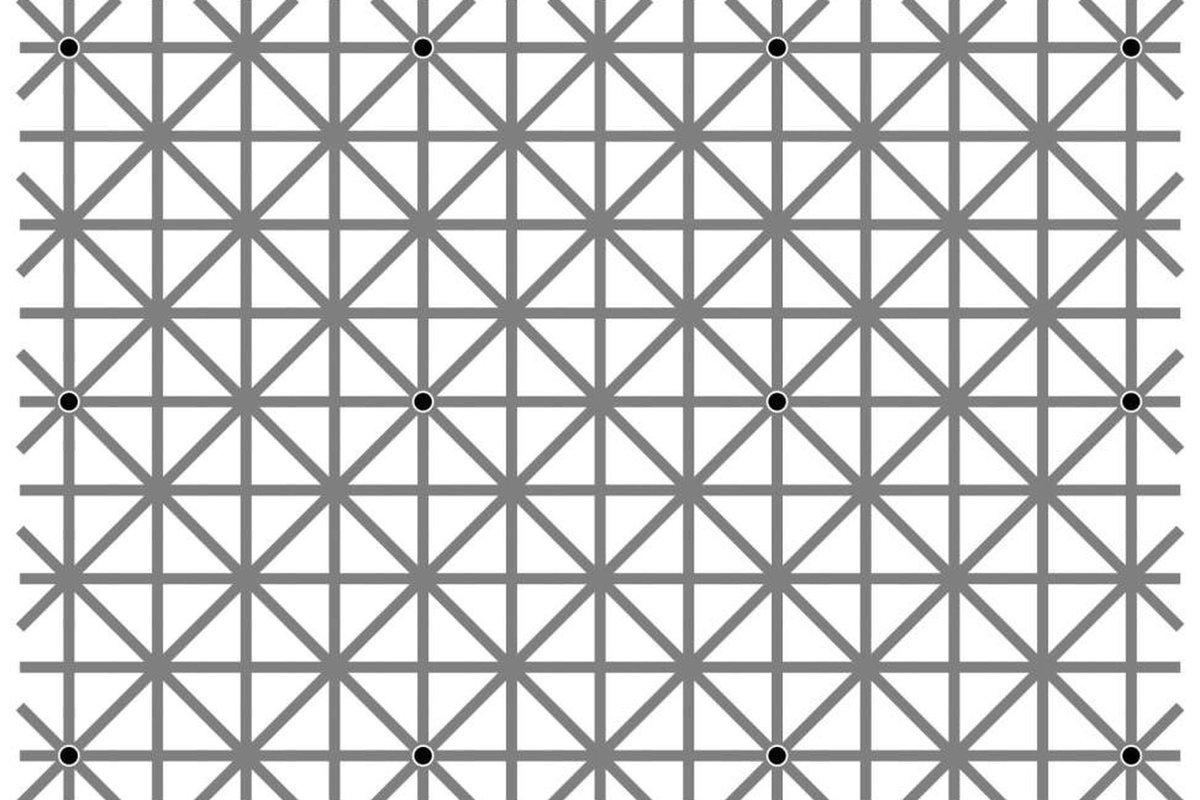 One reason I love optical illusions is because they aren't just signs of your brain messing up. They're signs of your brain *succeeding*. Every optical illusion is reveals a clever hack your brain uses to make its life easier.
So how do those elusive black dots reveal your brain's secret ninja tricks? First you have to understand the limitations your brain is working under. For that, remember last week: peripheral vision is kinda bad.
Now, peripheral vision isn't bad at everything. In case you've forgotten, you have lots of "rod" cells out there, which are great at low-light vision.
Peripheral vision does a lot more – you have whole swathes of brainstem devoted to gleaning important information from it. Especially movement & other surprises that you need to point your eyes at ASAP.
But your peripheral vision is bad at color, and – relevantly for this illusion – bad at precision. Once you get a little ways out from Gaze Central, you just don't have enough precision to pick up one of those little black circles.
As I said last week, your brain fills in the gaps based on the information it has. And in this illusion, the structure of the image gives your brain a LOT of information. Grey lines of constant color, in a completely regular pattern!
So what does your brain do? It uses all that lovely available information and fills in the world with it!
But when you fill things in with the available structure, you miss little one-off bits. Like those dots.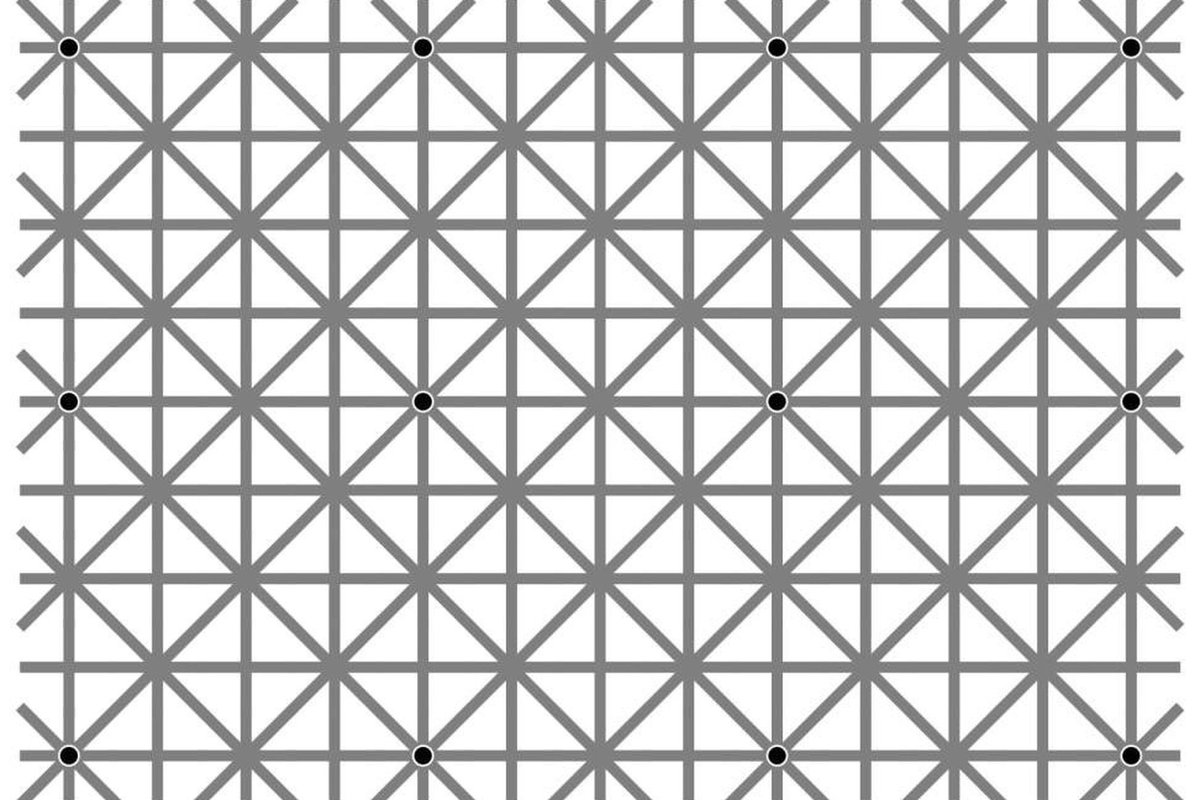 The
#NeuroThursday
takeaway is that when your brain doesn't know what's going on (which is constantly), it gets clever and fills in the gaps. Which is super useful - but not perfect.
Next week I'll take this one step further and show how this fill-in-the-gaps goes all the way up to your sense of time-continuous experience.
If
#NeuroThursday
helped you fill in the gaps, share it around, join the discussion, or suggest a future topic!
I also nominate the typo at the top of this thread for Best Nevella.