My new book, Fascism: A Warning, is available for pre-order now and will be released on April 10.
I wrote this call to action because history has taught us that, when
#Fascism
looms, we have a duty to stand up and speak out.
bit.ly/fascismbook
1/6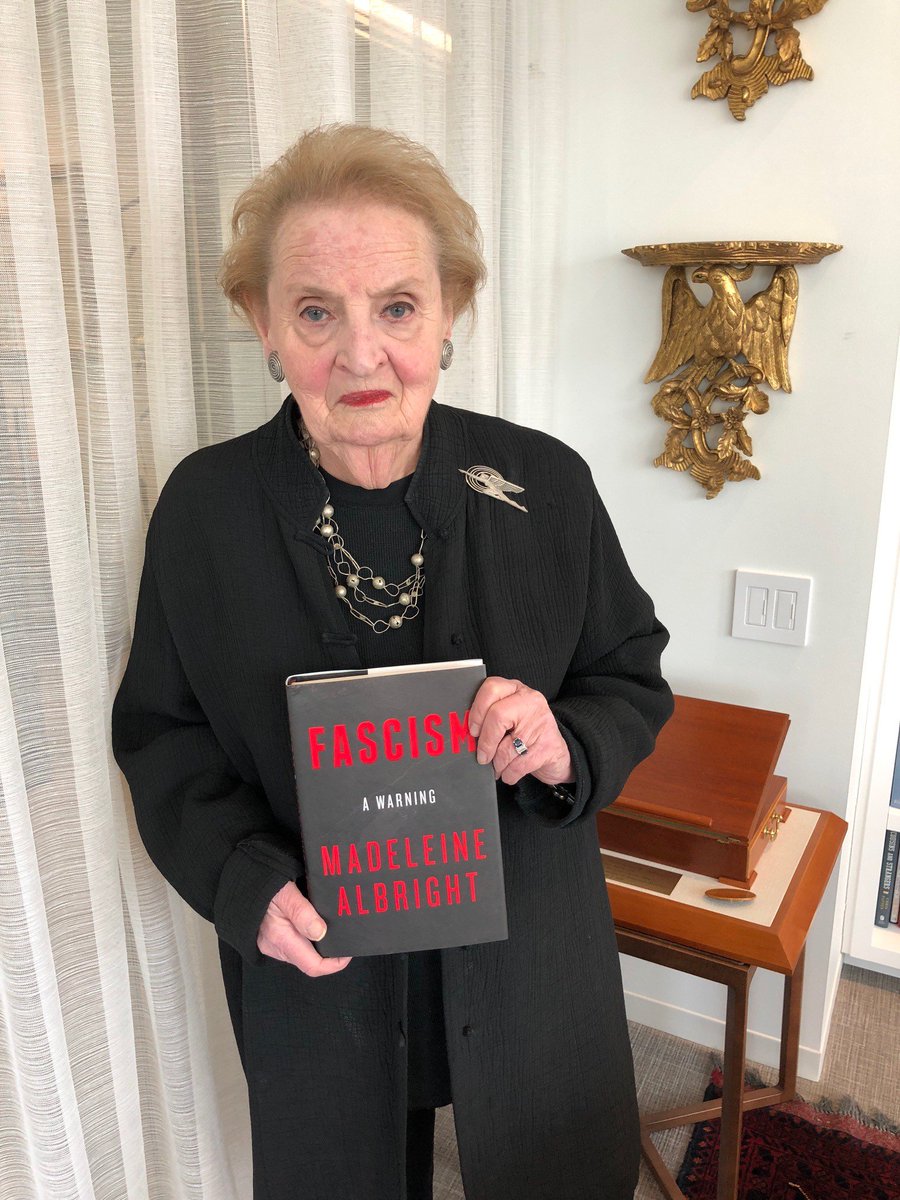 We should all be alarmed by the assault on democratic values that is dividing Americans at home and that has gathered strength in countries abroad (among them Russia, Hungary, Turkey, Venezuela, and the Philippines).
2/6
To counter
#Fascism
, U.S. leadership is needed, but foreign autocrats today often justify their repression by pointing to the American president's own words. That is a disgrace. For democracy to survive, it must be defended. If lies are to stop, they must be exposed.
3/6
This book is personal. As a child, I fled the Nazi invasion of Czechoslovakia. After the war, Communists drove my family into exile. Later, as UN Ambassador and Secretary of State, I confronted dictators. Since then, I've stayed involved in the fight for democracy.
4/6
I know what the stakes are, and I'm determined to use my voice to warn against the dangers to freedom that we see. In the face of
#Fascism
or Fascist tendencies, silence isn't a responsible option.

5/6
PS – The pin I'm wearing today depicts Mercury, the Roman god of messages. More than any other book I've written,
#Fascism
has an urgent message for the reader about the need to defend democratic principles. I hope it is heeded.

6/6