I met Pam last year during one of many trips to Macon, Georgia.
Pam has two daughters on their way to college, one of whom was expecting. Like so many family members across Georgia, Pam planned to raise her grandchild while her daughter received an education. 1/
#gapol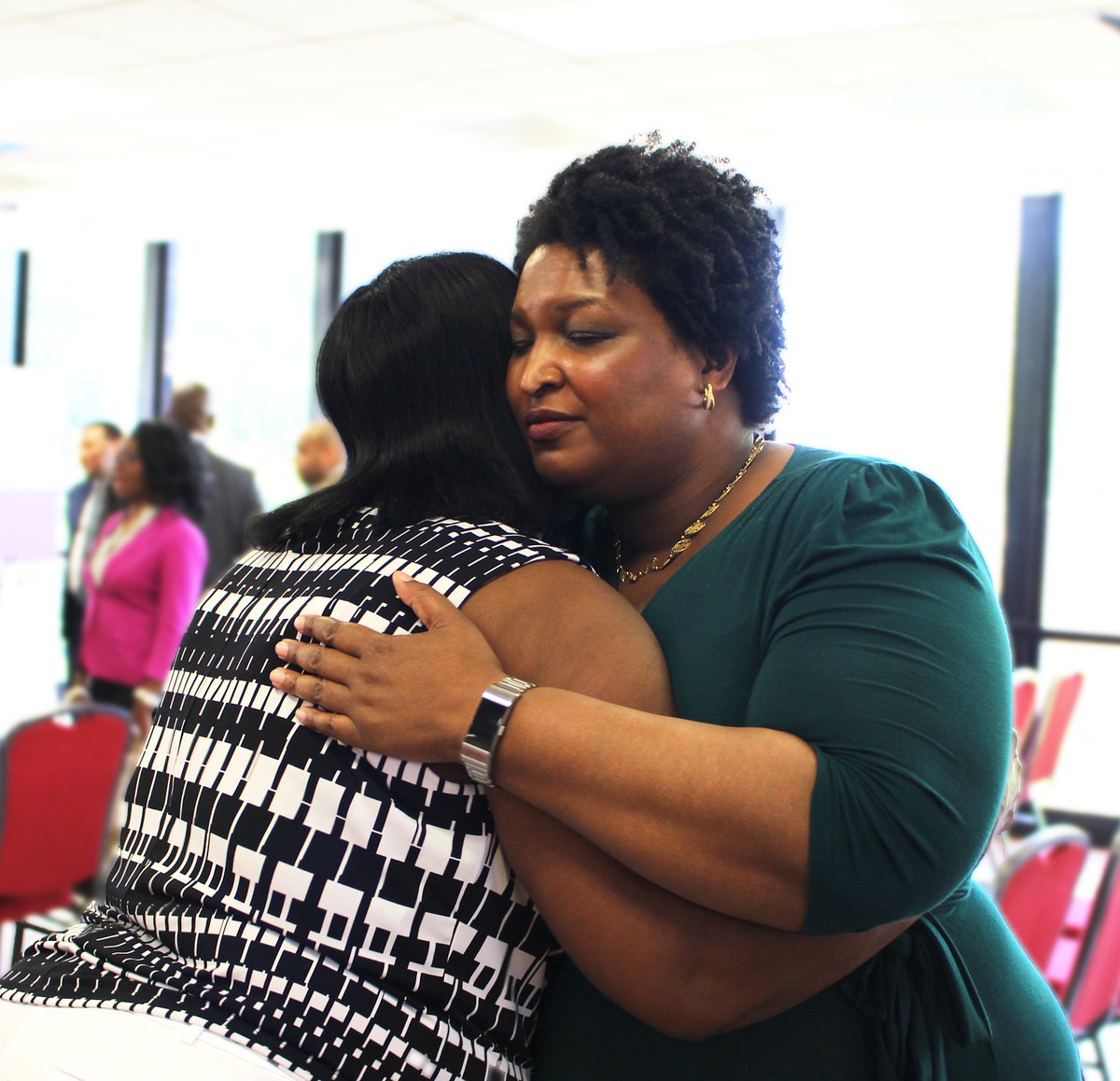 As I talked with Pam, I watched her eyes sparkle as she spoke of all she wanted for her daughters and about their aspirations: One, to become an educator; the other, to work in law enforcement.
I couldn't help but wonder what Pam wanted for her own life. 2/
#gapol
When I asked, she looked at me like I was crazy. "I just told you everything that I want."
I clarified: "But Pam, what do you want for yourself?"
She paused. After a few seconds, she replied: "I don't know. No one has ever asked me that question before." 3/
#gapol
I am running for governor to build a state where Georgians like Pam both know what their goals are and have the freedom and opportunity to pursue them. Because all too often, our circumstances fence us in. We allow the reality of what is dictate what could be. 5/
#gapol
We must imagine more for Georgia. Yes, it's important to have large companies build new headquarters here. But it's also critical to invest in Pam, Inc.
I see the promise & potential of GA in folks like Pam – a potential waiting to be unlocked. All we have to do is ask. 6/
#gapol
Until I am in office and able to make our shared vision a reality, I will keep asking, traveling the state and talking to folks, treating ALL Georgians like we are worth the investment. Because I know that we are. 7/
#gapol
In November, I ask for your vote. But today, I ask for your help.
When we stand united and stay focused – knocking on doors, reaching out to our friends & neighbors, never letting up or giving in – we win. Thank you for standing with me (and with Pam) in the months to come.
8/