Remember the time I said I'd painted our house electric yellow and purple?

Weeeeeeell, technically, it wasn't the house. It was just one room in the house. The living room.
Before you start getting ideas, let me make one thing clear: I was not a problem child.
It's my imagination, you see.
That thing kept dragging me into trouble.
This same imagination told me one day, that my father's car had refused to start because of the carburettor.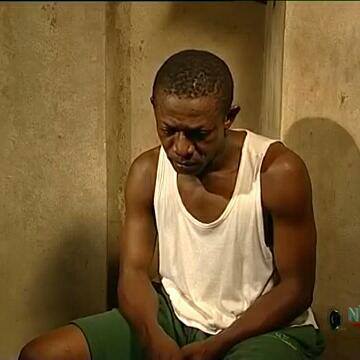 If you'd asked me what a carburettor was, I wouldn't have known o.

All I knew was that every time the mechanic came, he'd pop open the bonnet of our ancient Peugeot 504, tinker in there for a bit and then poke his head over the side.
While wiping his hand with a dirty, oil-stained rag, he'd declare in a thick Ibibio accent,

"Oka, na de kabrettor. We ked to change de kabrettor before it spoil de enjin."
So, that morning, when we had to help Daddy push his car before it fired on, I resolved to take a look at his 'kabrettor'.
By the time I finished working on his car that evening….
His reaction was….in fact, I never esperredit.
Hay God! Who sent me?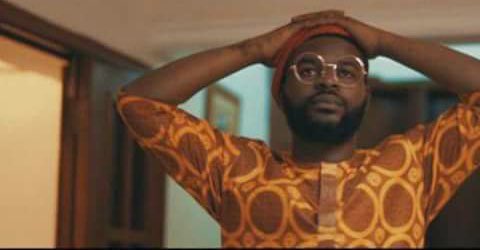 But that's a story for another day. This one is about how I was trying to live my life in colour.

I love colours. The more, the merrier. I usually won't wear them in clothes, unless it's Ankara--but I'll paint and acquire colourful art pieces.
I'm graphic designer's nightmare.
"This business card is perfect, Ma," said one.
"But it has only two colours nah," I whined. "Make it yellow and white, with a touch of blue or light pink. Add a little red on the back, you know, so it'll pop."
The card ended up looking like: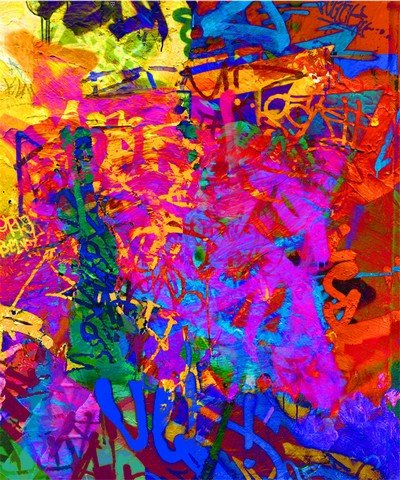 Anyway, when I was younger, I loved crayons and water colours. I'd sit outside during the holidays and paint our coconut trees and grassy field, while pretending I was Da Vinci.

One of those days, my artistic mind wandered to the interior of our house
See, I don't know if all the Nigerian architects in the eighties got together and decided that they'd paint the interiors of houses one ugly lime green and a bland cream.

Because in my place, nearly all the houses of that time were painted in those hues. Ours too. I hated it.
Now, my father had few house rules.

Always knock before you enter Mummy and Daddy's room.

Don't walk about without slippers on your feet.

Don't touch the walls.

He was quite strict about that last one.
But as the famous painter that I knew I was, I knew it was a good thing to break that rule.
I mean, it fell to me to make a difference. I decided that I was going to redo the house.
How else do you
#LiveYourLifeInColour
, if not to drape the house in more lively colours?
I said to myself, "Eketi?"

Myself said, "Ehn?"

"Let's start with the parlour."

Myself said, "Okay."

"What colour should we use?"

"Let's use electric yellow and purple."

"Which money are we even going to use sef?"

"Duh, our pocket money," Myself replied.
And so I set to work.

I waited for the weekend my parents travelled out of state for a wedding. Then I broke my kolo, the piggybank, and had our driver take me to the nearest Dulux paint store.

I asked for the brightest yellow they had.
Seeing I was a child, they probably figured it was for my bedroom. I asked for royal purple and black. They brought it.

Luckily, the contents of my piggybank were enough to pay for the three 4-litre buckets, brushes and rollers.

Young me, I thought these would be enough.
When I got home, I summoned my siblings.

"We're going to paint the parlour," I said. "It'll be a surprise for daddy and mummy when they come back."

"But Daddy doesn't like it when we write on the walls," said my sister.

"We're not writing jor, we're painting," I explained.
Since there was no other dissent from anyone else, we began.

Carpet rolled back. Newspaper in place, just as we'd seen the professional painters do. Brushes and rollers set out, dipped in paint and applied.

Barely two hours later, the three buckets were empty.
The problem was, only half the living room had been done.
The parlour was now black, lime green, dull cream, bright yellow and purple.
Tell me, how much more colourful can you get? Like, what better way can
#LiveYourLifeInColour
?
My immediate younger brother, who had mor sense than I, was horrified. He kept opening and closing his mouth like a fish out of water.

My sister was laughing in 'let daddy and mummy come back.'
Me? I was admiring my masterpiece. Eyes shining with pride, I said to myself, "Eketi?"
Myself said, "Ehn?"
"Just look at our handwork, sweetie. Joseph's coat of many colours has got nothing on it."
"They'll be so proud of us," Myself said.
At least that's what we thought.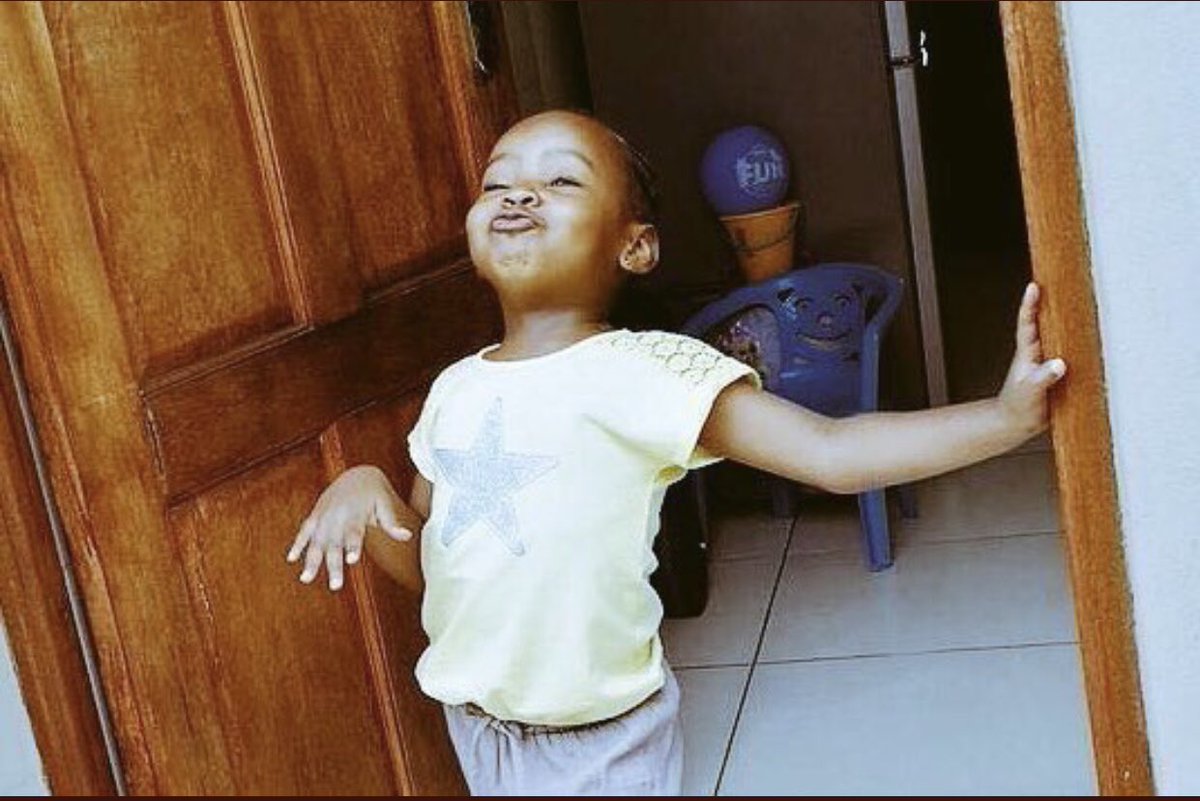 Until my parents returned. And walked into the parlour. And saw their walls.
O spirits of my ancestors!
I did not see the first slap that hit me.
Do you know that, that slap revealed the Milky Way and two galaxies which until that day, I didn't know were located in my head?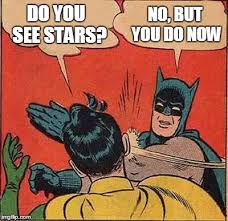 To this day, I don't know if it was my mother or father who delivered that tight slap. I think it was Mum's; she loved the celestial bodies.

Instead of the pride I was expecting, I was accused of grave crimes.

My charges were read out.
Wasted pocket money.
Using their other good children as labourers.
Destroying their precious house.
Not seeking their permission first.
Using their employee, the drier, without notice.
Possible endangerment of self.
Causing unnecessary expenses to repair the parlour.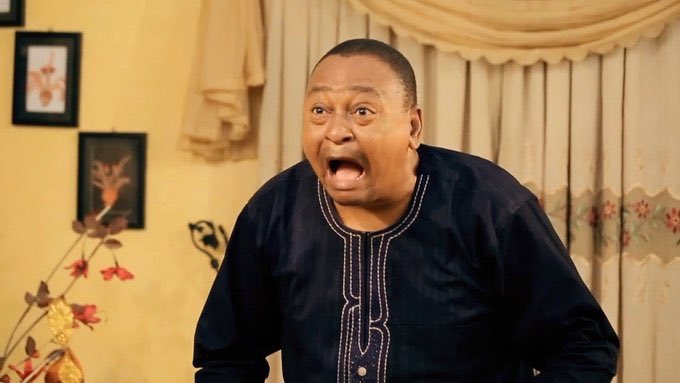 The whupping.

The smacking, eh? These two people flogged the aspiring Michelangelo out of my body. Me, the famous family painter. 😭😭😭

Kai!

For years, I didn't touch a paint brush. Me, paint what? Do I look like Monet?

Until I moved into my new apartment a few years ago.
I was greeted by the same ugly lime green with a creamy trim. I legit experienced a real case of FlashbackFriday.

I moved in and was depressed. No, no, no way!

I thought to myself, "Eketi, it's time to raise a paintbrush once again."
I headed out...you guessed it, to a Dulux store.

This time, I asked for aquamarine, turquoise, butter yellow & white.

The salesperson who attended to me was so nice. I thought the colours were already pre-made. He told me, however, that they had to mix it to my desired shades.
He even asked if I wanted oil or matte—I didn't even know there were options.

I chose the matte. Pure perfection!

You should see my apartment now. The colours enh…. so luxurious, they made the house classy. One look and you'd swear I have thirty billion in my account.
It makes me happy, coming home to that each day.
And every time I'm sad, or a little depressed, I stare at those walls and embrace my inner Frida Kahlo.
I now
#LiveMyLifeInColour