UIDAI forcing banks to ONLY hire Deloitte (a UK) firm for audits, giving it a monopoly, pay it ₹1,94,700 a unit is for the mandatory internal security audit for Aadhaar & also pay for the travel, boarding and lodging of Deloitte officials!
The
#Aadhaar
CIDR is neither w/UIDAI nor govt of India but is owned by a pvt US agency that is contractor for the FBI & CIA. Deloitte, the ONLY agency allowed by UIDAI to audit Aadhaar cybersecurity of Indian banks, also has an FBI connection!
www2.deloitte.com/us/en/pages/ab…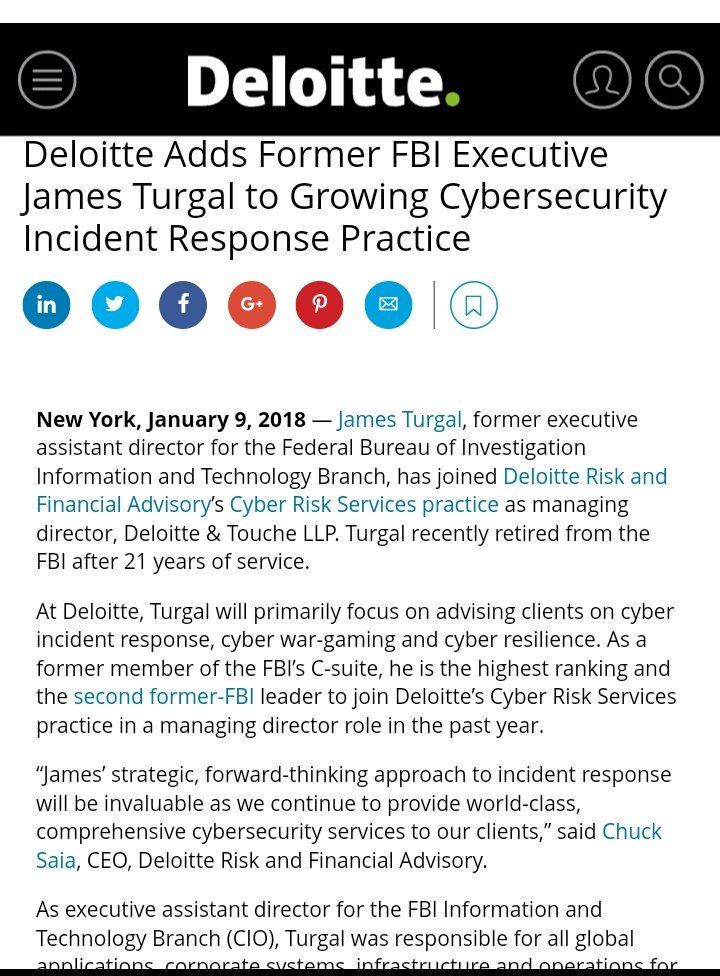 Ti put his thread in context for those of you who are unfamiliar about what has been stated by army veterans before the Supreme Court about how India's Aadhaar biometric data base is practically in the hands of the FBI & CIA.
"We are proud to support the Federal Bureau of Investigation's (FBI) needs through the information technology services and support (ITSS) contract" says Deloitte. AND Nilekani says we are proud to have you and ONLY YOU, audit our citizens
#Aadhaar
data 😎
www2.deloitte.com/us/en/pages/pu…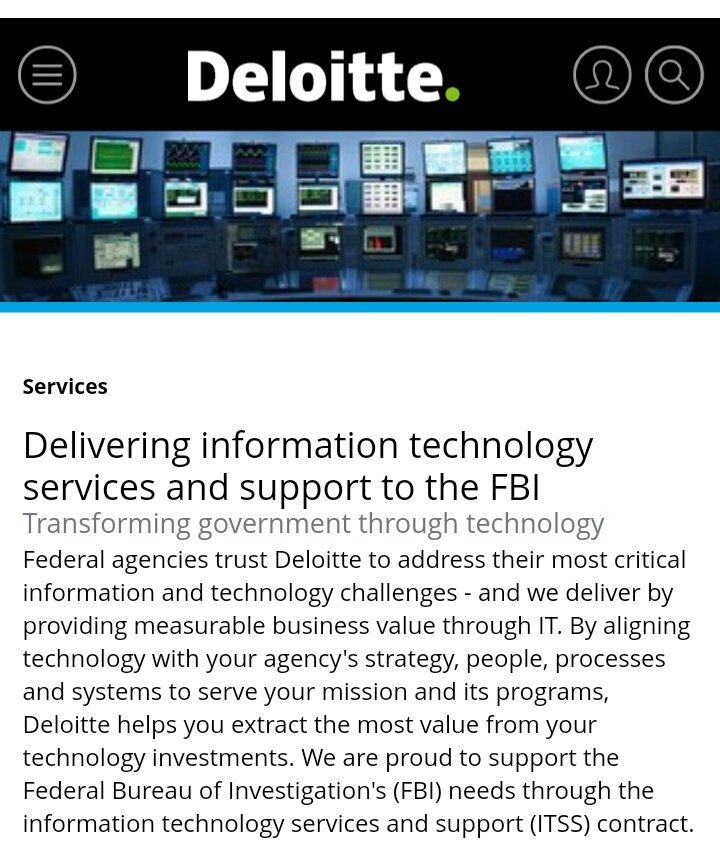 More importantly, if Deloitte is a contractor for the FBI and is covered by the Patriot Act, then Deloitte as only company allowed to audit
#Aadhaar
India's centralised biometric data base, is also obliged to hand it over to the US government!
cnet.com/news/patriot-a…