RED FLAG🚩Letter linked below was sent 7/24 to
@ChuckGrassley
&
@SenFeinstein
.
It references clerks/others who want to talk (tho fearing harassment) abt Kavanaugh & mentor, Judge Kosinski re: sexual & other harassment in SF appeals court where Kav clerked
assets.documentcloud.org/documents/4895…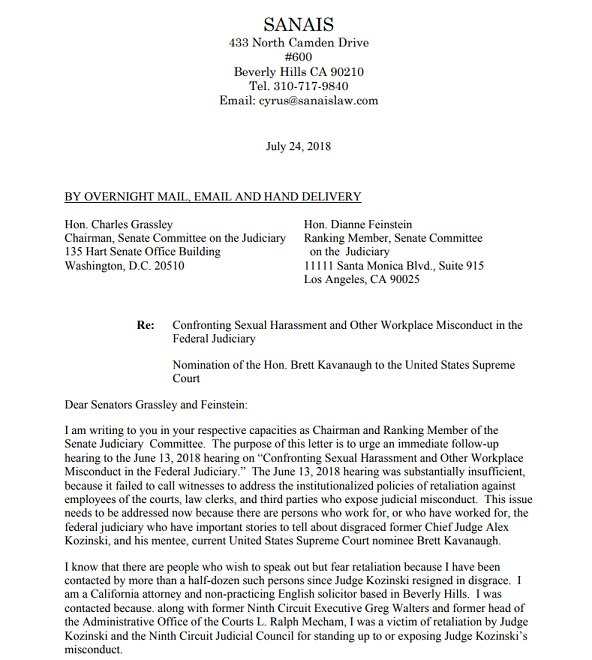 How hellish was it to clerk for Kozinski as a woman? Read Heidi Bond's account of her experience in Kozinski's chambers. She was repeatedly summoned to 'fix a problem with his computer', only to be shown porno & asked "does this kind of thing turn you on?"
courtneymilan.com/metoo/kozinski…
The letter may support a case (via statements from SF court clerks) for perjury in committee testimony regarding Kavanaugh's knowledge of the Judge's misconduct. A reminder of some of the questions that were asked during hearings by Sen. Chris Coons (D-DE) :
#KavanaughLies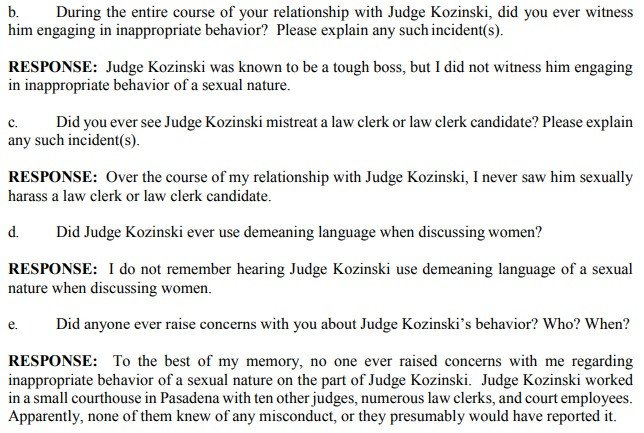 Highly likely the clerks/others referred to in the letter who had knowledge were TOO afraid of retaliation (which Sanai himself has experienced a great deal of). In the letter, Sanai suggests that people be subpoenaed. I'd like to better understand why that could/did not happen.