They are already back to their
#Russiagate
conspiracy and back to smearing
#GeneralFlynn
. 👇
Interesting stuff in this article, though, especially the emails and certain keywords contained within. Sounds awfully familiar to some other emails.
Was
#PeterSmith
also a dangle?
They are back to
#PeterSmith
, a GOP Donor, who supposedly committed suicide in May 2017 and left a strange note.
His alleged suicide note said "No foul play whatsoever."
Here's another source of this being reported in 2017:
dailycaller.com/2017/07/14/exc…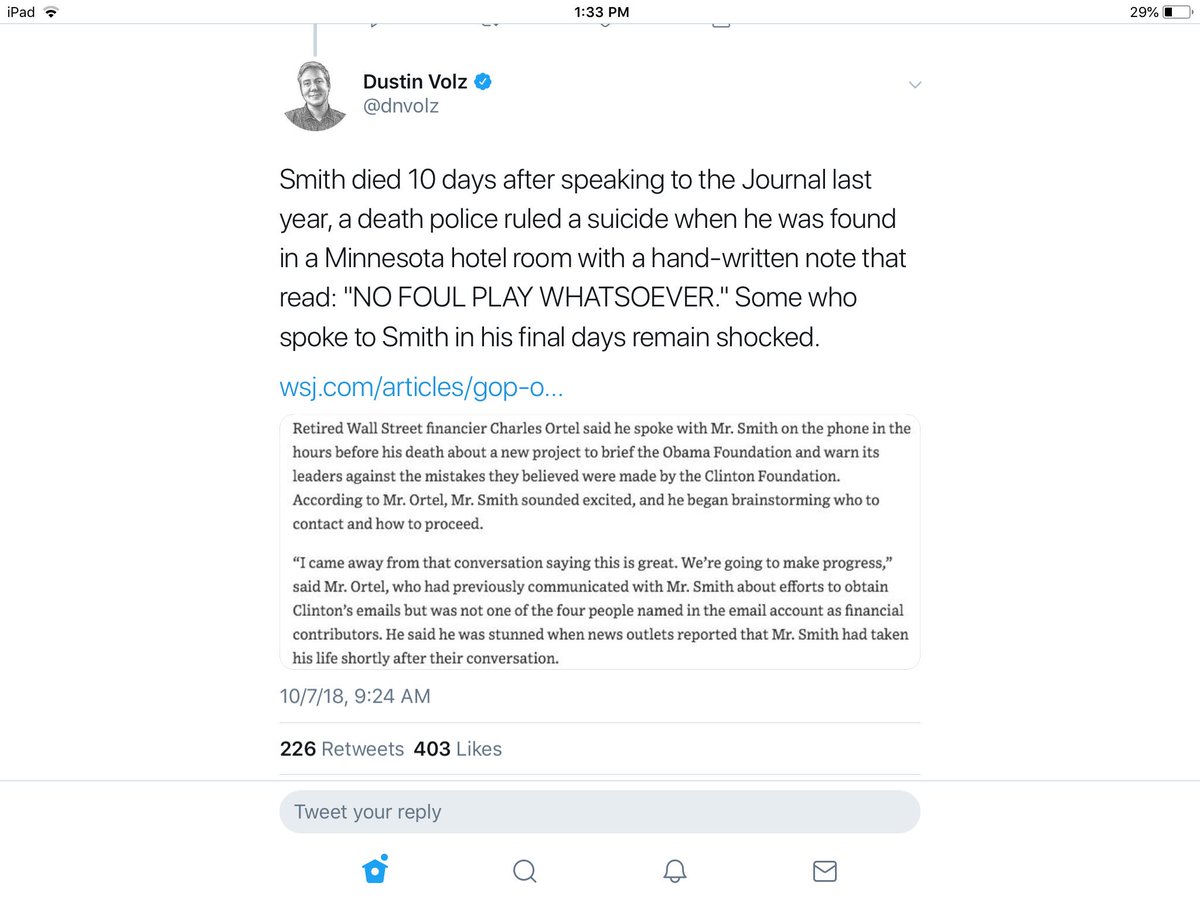 In fact, this is more like it.
I've doing some research and found this. 🤔😲
I'm not sure if the info in here is true, and I haven't looked into it yet, but WHOA!, if it is true.
stateofthenation2012.com/?p=62536
Note who posted about it 👇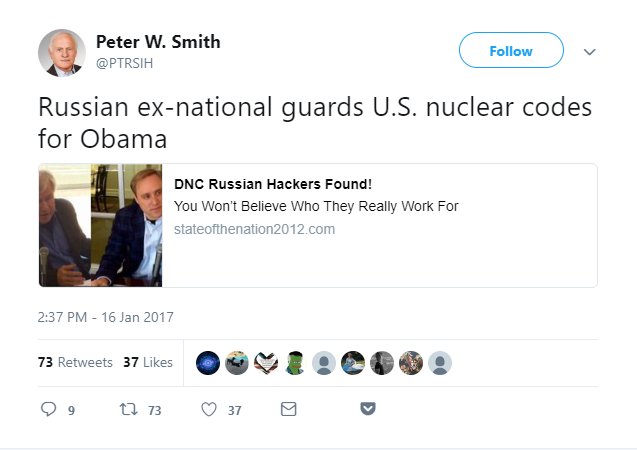 Actually.....more like a BOOF