I think it would be appropriate for the enlightened with the moral obligation to intervene in the plight of the masses under suppressive falsehood by the one alleged to be a vicar & professor of Law, who blatantly lied in Berlin that "Nigeria is feeding the World."
#FactCheck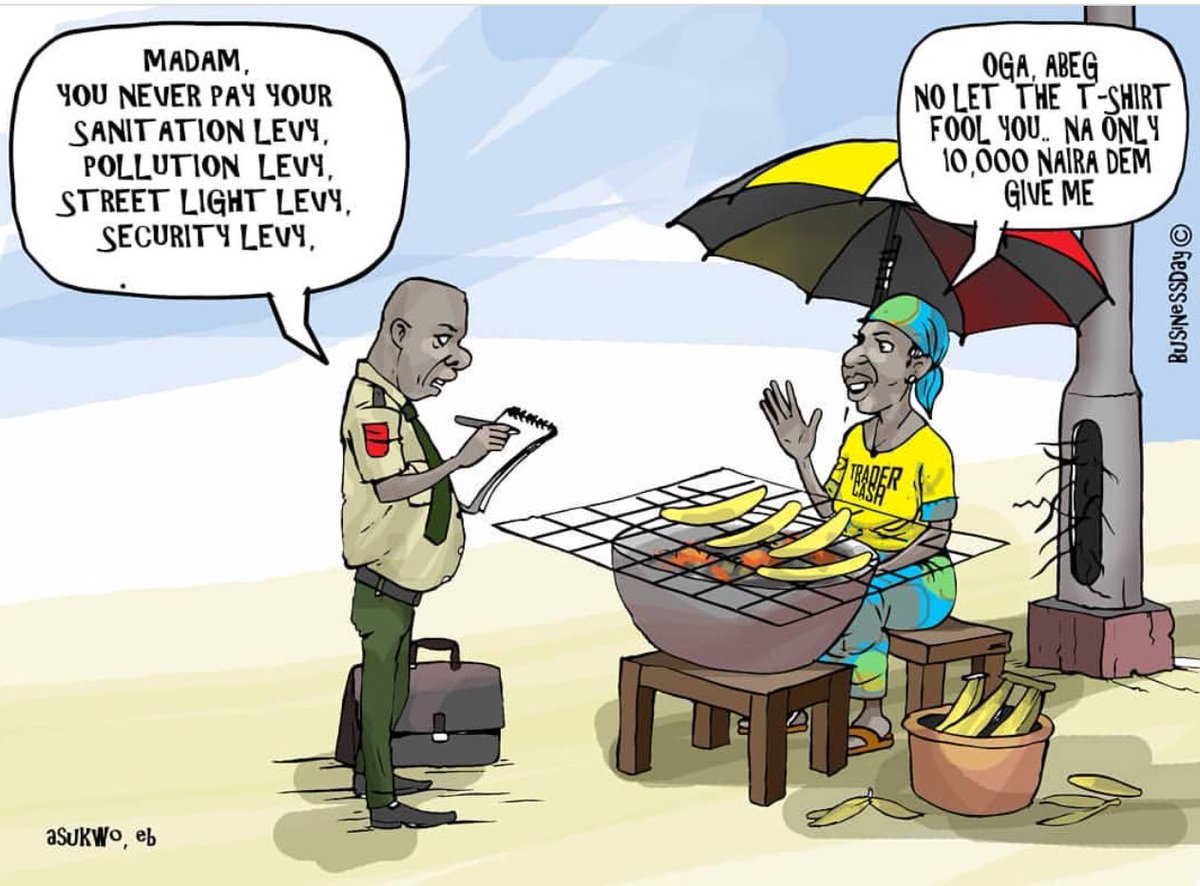 The fact here is simple. Nigeria is NOT feeding the World but at the mercy of the World to be fed through aids. We have been plunged into famine but the admin will not declare this but profit from it. With over 2million people displaced
fews.net/west-africa/ni…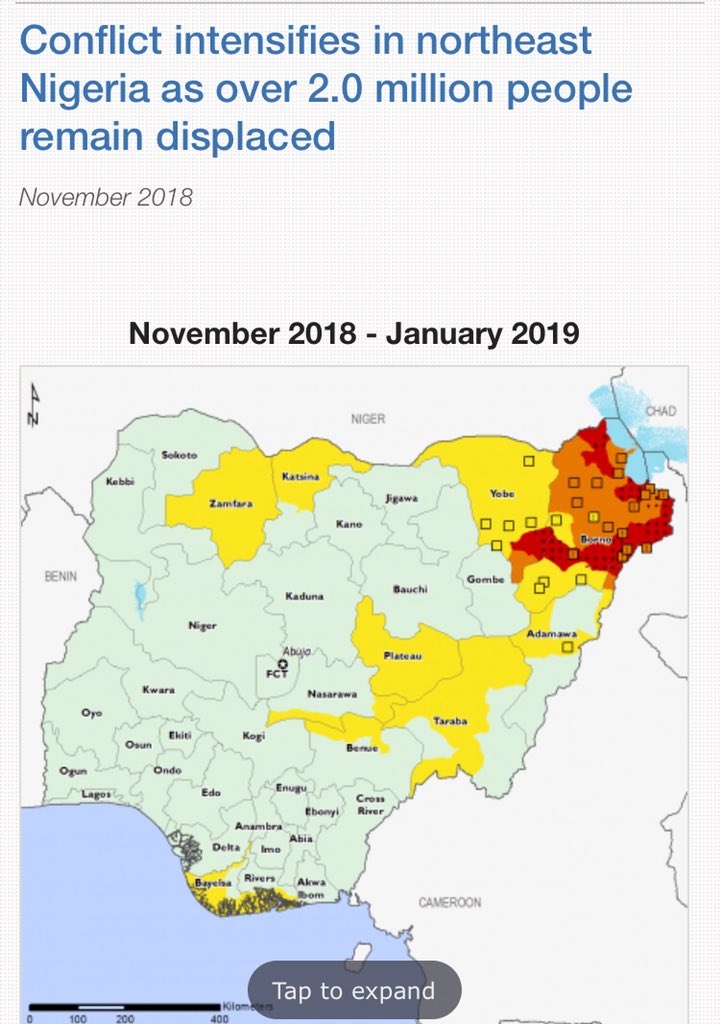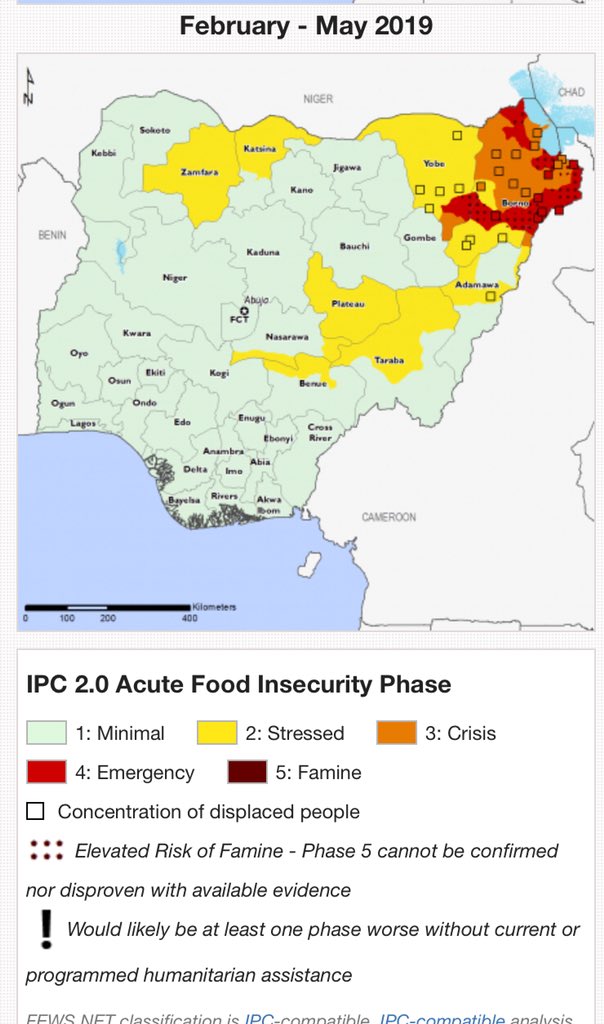 The North East most especially is being taken advantage of and millions of people need urgent help to stave off famine in the Lake Chad basin. So committee of nations are actually seeking donations for Nigeria to avert a huge crisis contrary to the lies.
theguardian.com/global-develop…
The truth is out there on the reality under the current admin seeking continuance with the consistent propaganda and brainwashing of the people they have been oppressing and suppressing with hardship.
#WeaponizationOfPoverty
hrw.org/world-report/2…
In the global developmental circle, there are documents from the United Nations Office for the Coordination of Humanitarian Affairs that will humble the liars. Read more about global intervention on your country and stop swallowing lies of false prophets.
unocha.org/nigeria/about-…
Go through the food assistance fact sheet of
@USAID
in response to the prolonged conflicts in Nigeria as cultured by incompetence of our power drunk rulers seeking to perpetuate themselves in office despite their impotence & lack of responsibility.
usaid.gov/nigeria/food-a…
Suffice to say
@ProfOsinbajo
lied deliberately. USAID alone since 2016 have devotedly contributed hundreds of thousand in Metric tons running into hundreds of Millions in Dollars from 2016-2018 since Government irresponsibility increased after May 2015 under a new guard.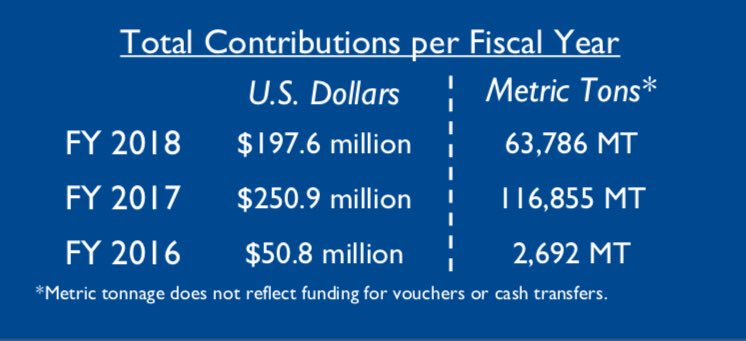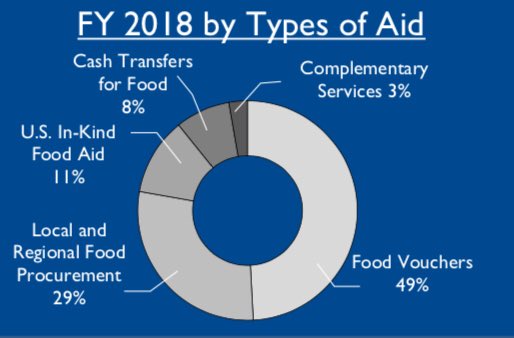 In layman term, Nigerians are under food stamps/vouchers and can hardly feed herself let alone feeding the world. A rulership that can not tell you the Truth can never grow Nigeria but enslave you further. Why can't FG declare the aids/famine status ? 👉🏽
usaid.gov/results-data/s…
Before the current admin seized power in 2015 via politics of hate and disinformation, we shouldn't need to be reminded that in 2014 Nigerian farmers had started receiving mobile money transfers for fertiliser.

But Now under a supposed "Change Govt" we are in Famine?🤔
Meanwhile Ethiopia, which used to have famine is now leading world on improvement in inequality while 1M Nigerians per month are on food assistance from foreign donors???
Can someone confirm the allusion again...I mean the one that claims that
@MBuhari
is the People's President
You will see aides from across spectrum of stupidity coming with defense now. They will embellish the statement and give it a convenient meaning. Even if he said "Nigeria will soon be feeding the world" isn't that mendacious knowing what is obtainable in the here and the now? 🤔
Given the current trajectory, with the pardon of murderous Boko Haram deemed repentant and untouchable status of murderous Fulani Herdsmen (Fulani Militia), is there a future in sight for Agricultural revolution that may make the mendacious statement true?
#StopReinforcingEvil
If such ambiguous statement were to have been uttered in a church for tithes, I wouldn't waste my time commenting or responding but it was made premeditatedly in Berlin by a VP who is known for spreading falsehood just to maintain status quo. Don't be deceived. He lied.
Ask him to elucidate precisely what the administration is doing now that suggests that we are positioned to feed the world soon. The forum isn't a Church where the congregation is expected to get their stupid on and ask no questions. What is the justification of the statement?
Are farmers back to work? Have they stopped Fulani Herdsmen or Boko Haram? Is Agriculture back in full gear? Are we off food stamps and Aids? Why then would any sane member of the admin claim 'Nigeria will soon be feeding the World' based on the current needless trajectory? 🤔