Word on the street is on Saturday two high-ranking
@VictorianGreens
members Linda Gale and Nina Vallins, both members of the party's highest committee - state executive - circulated a document to all members.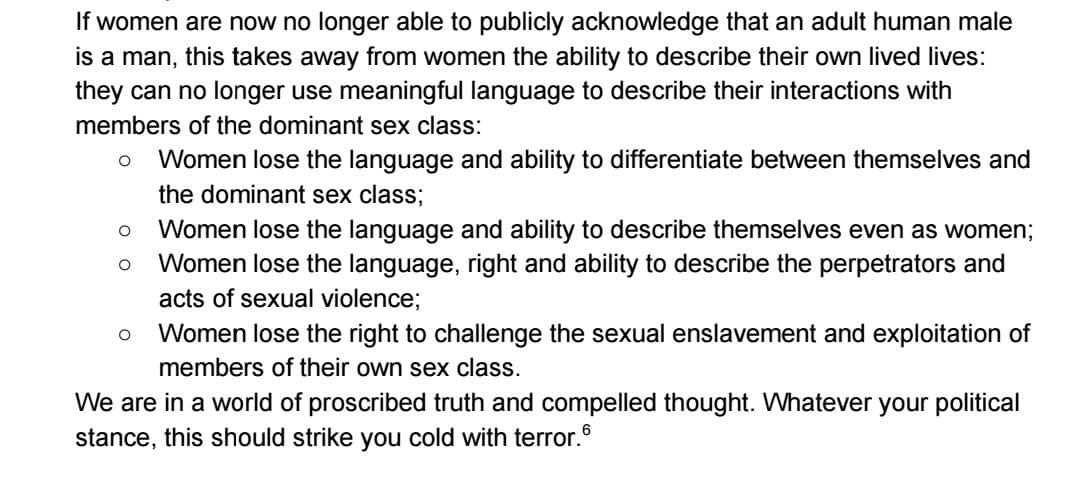 The document (see screenshot above) argues against the right of trans people to affirm their gender and asks that transphobia be enshrined as necessary for debate.
The authors argue that feminists as a group will leave the party in exodus if trans people's rights are affirmed and they are protected from hate speech from TERFs .
Let's be clear these TERFs want to create a party where sex workers and trans people are harassed, silenced, bullied and misgendered until they give up. All in service of their self-serving out of date ideology.
Members with a wide range of opinions frequently describe Nina Vallins as 'evil' 'psychotic' 'manipulative' 'obsessive'. The same Vallins who
@crikey_news
reported allegedly assaulted a protester at a Greens event.
While
@janet_rice
, the party's passionate spokesperson on LGBTQI+ rights, is up for re-election to the Senate, trans people in the party are fighting for existence and begging not to be misgendered by the highest levels of their leadership.
If you are a feminist, support the rights of trans people to be free from discrimination and have ever voted for the Greens, now is the time to let the party know in every way you can that this bigotry is unacceptable.