Just loaned (and borrowed) some $ETH using
@DharmaProtocol
Lever's alpha product. Very cool experience. Some quick thoughts:
All I had to do was specify the amount and the address I want to redeem to. I then sent the funds to the address Dharma provided.
Bingo. Way easier than the last crypto lending experience with
@MakerDAO
when I collateralized ETH to WETH to PETH for a CDP that gave me DAI. Of course I'm on the other side of the transaction here.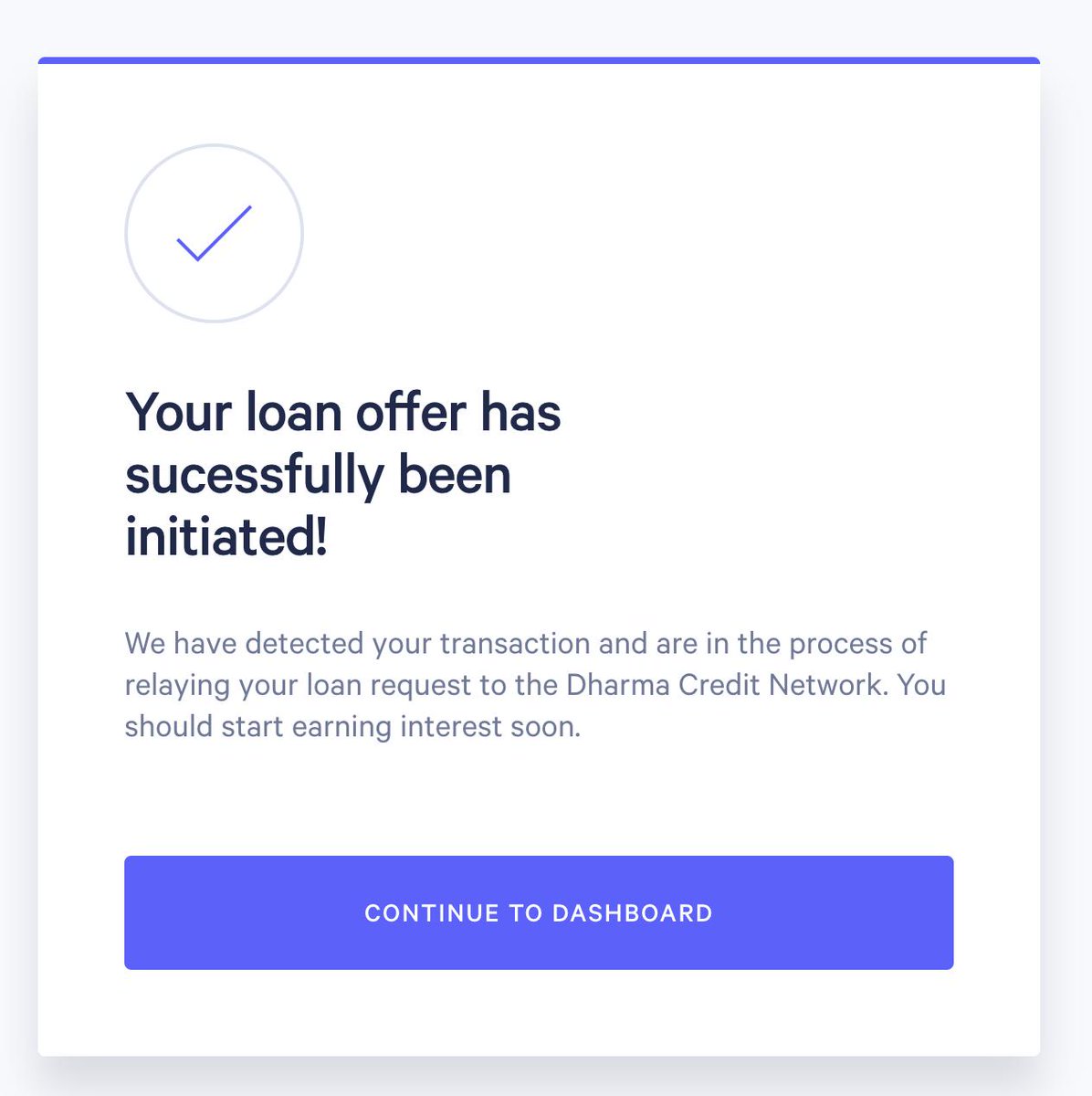 I love what
@MakerDAO
is doing by the way and was obsessed with the successful liquidation cascade we saw as the price of ETH plummeted in 2018. Impressive.
Again. Super easy. 30 seconds to configure, send DAI via metamask, and confirm on the
@ethereum
network.
Now I'm lending .25 ETH and also borrowing .25 ETH (maybe from myself) collateralized by 52 DAI (150% collateral). Here's me sending the DAI
etherscan.io/tx/0xc9dc9092d…
Oh and I did all this on my laptop in Chrome with Metamask. Would have loved to use
@CipherBrowser
on iOS instead, but it couldn't render the mobile site well enough.