I'm surprised I have to explain this to journalists, but here goes, a short thread on
#BorisJohnson
and privacy...
Question 1. If you are having an argument so loud and violent it can be heard in neighbouring properties and the street, and the police are called, do you have a 'reasonable expectation of privacy'. I'm not polling this, the answer is no.
Question 2. If you are a person who might possibly become Prome Minister in the near future, is your behaviour in such a situation a matter of public interest. Again, no poll, I'm not going to allow people to be wilfully wrong, the answer is yes. Now can we move on?
Blimey, the last time anything I tweeted got this much attention, it had been given a helping hand by
@jk_rowling
. It seems you all really love media law, I'm touched. No soundcloud, but I'm available for weddings, funerals, bar mitzvahs...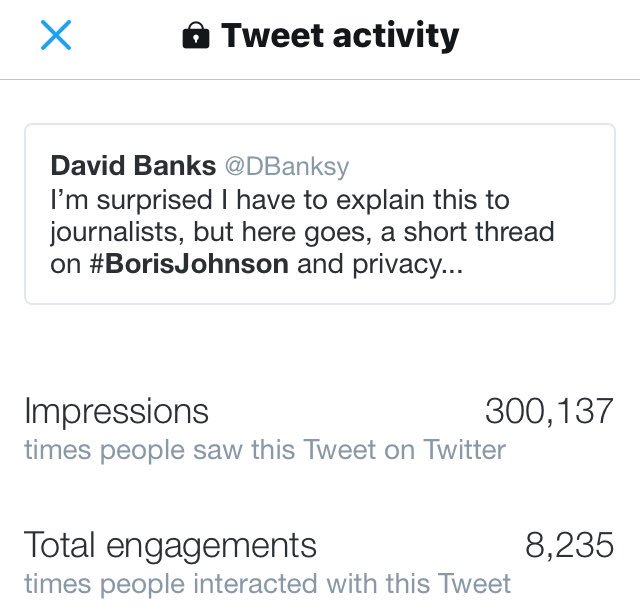 About 1,000 new followers today as a result of this thread. Welcome all. Let's see how long you stick around when it's Six Nations time and the Welshness kicks in.