Pran Nevile sahab once told me about
#BhaionKiDukaan
, most famous in all of Anarkali bazar apparently since the Mughal era for making oils, perfumes and scents 1/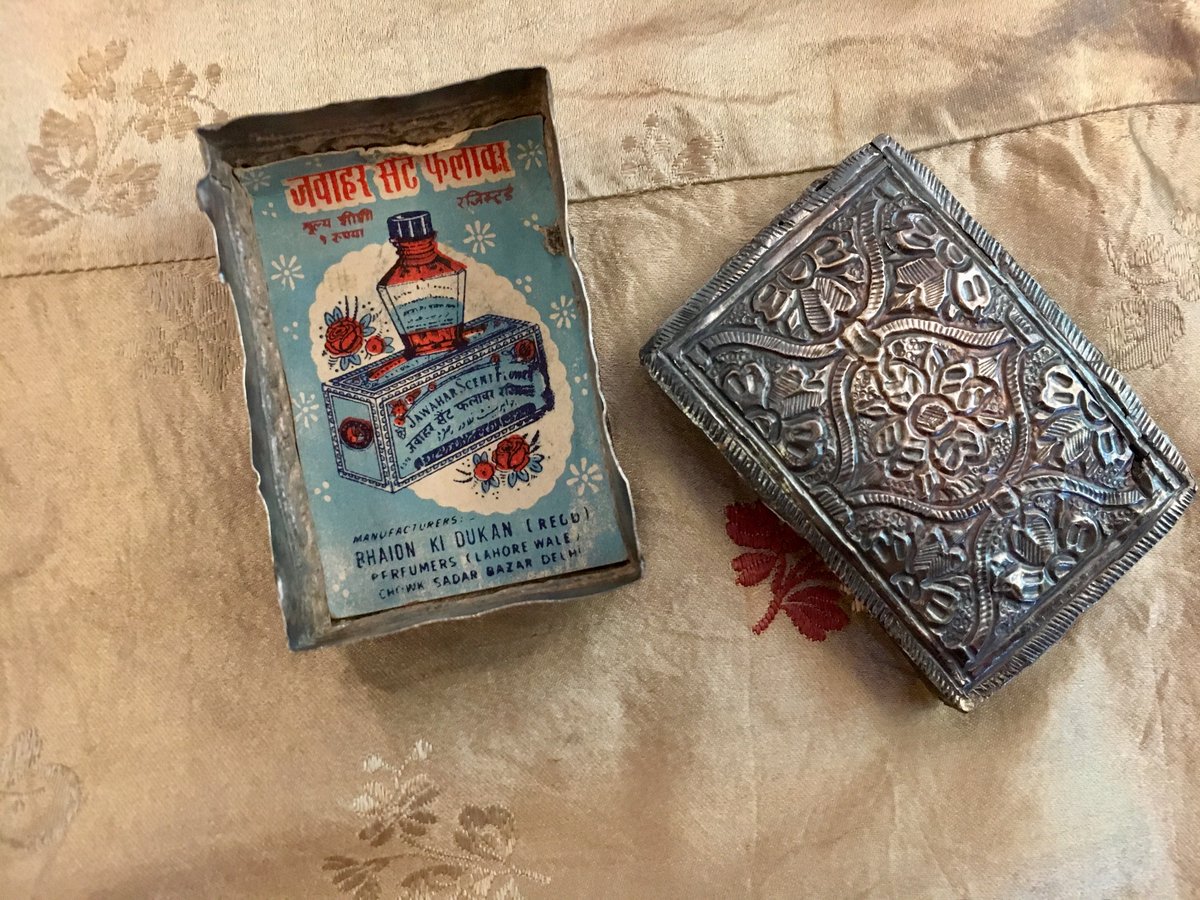 When I met him just weeks before his death, with an air of great romance, he claimed that any one of the Bhaion ki dukaan fragrances could win the hearts of a "beau" or a "belle". For this it was famous not only in Lahore shehr but also the whole of Punjab
2/
When speaking of Lahore, he always had that faraway look in his eyes. The city of his birth, the city of my dreams, humara Lahore. He constantly asked me why I was so drawn to it, and quoting that it was also the city of my ancestors, I'd smile the question to an end each time
3/
This last time, while talking about the famed perfumers who had moved from Lahore to Delhi, he said, "Apne purane shehr ki purani dukaan, Lahore ya Dilli, ek hi toh baat hai, kyunki khushboo ka koi watan nahi hota."
4/
Now, nearly a year after Nevile sahab's death, I am truly grateful to have spent the time and recorded all these little excerpts from his memory of the twin cities on either side of our border
5/
Truth be told, I almost forgot about Bhaion ki dukaan, until a few weeks ago while recording the story of a pre-partition matrimonial salwar kameez, I saw this silver box with the sign inside. Jaise Dilli mein Lahore mil gaya.
6/6