For years, veterans in
#MonroeCounty
have struggled w/ access to care. Former servicemembers living in the
#FloridaKeys
often have to travel over 100 miles to the Miami VA to have access to the full set of care they need.
@VetAffairsDems
(Thread)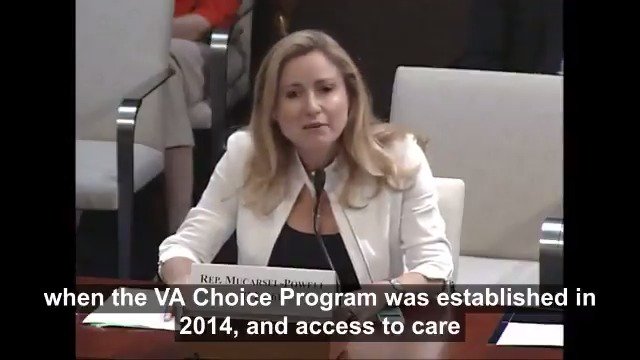 @VetAffairsDems
This was supposed to have been addressed when the
#VAChoiceProgram
was established in 2014, and access to care in rural areas was supposed to be improved when Congress passed the
#VAMISSIONAct
in 2018, with the creation of the Veterans Community Care Program.
Under the
#MISSIONAct
, any veteran living at least 40 miles away from a full-service VA is eligible to receive health care from community health providers that are in the approved Community Care network.
Although there is a VA clinic in Key West, it only provides basic care and often refers patients to the facility in Miami for most services. As such, many of our veterans have to travel for hours from their homes in the Keys to receive the care that they need.
This program was supposed to be operational by June 6 of this year. Unfortunately, in Monroe County, the providers in the local Community Care network have yet to be approved, so my constituents remain in limbo.
Furthermore, veterans in my district have been subject to the continuous disruption in service from the handoffs between the VA's private partners: Health Net, Tri West, and Optum.
My constituents were originally covered through Health Net, and when they left, Tri West temporarily took over, and now they're handing over to Optum. During these handoffs, our veterans' health care needs have been abandoned.
They have to travel long distances for care, often do not receive confirmation for appointments until the night before, and as a result can miss appointments when they are unable to secure transportation on such short notice.
My office recently heard from a constituent who had moved to the Keys and requires monthly treatments that can only be provided by a full-service VA. She had difficulty making an appointment with the Miami VA and wasn't informed of a confirmed appointment until the day before.
Because of this short turnaround, she was unable to travel to Miami for her appointment. She was told to go through the Community Care Network for her treatment more locally, but because the Keys does not have any approved providers, she had to forgo the care she needed.
Unfortunately, this story is all too common. It has become such a challenge that Monroe County's Director of Veterans Affairs will often volunteer hours from her day to drive veterans to Miami's VA so they can access necessary health services.
This is not acceptable. Our veterans sacrificed when they answered the call to serve, and we cannot fail them.
#ProtectOurCare