NOW: Spokesperson for SDNY US attorney's office has confirmed Lev Parnas and Igor Fruman are in custody, and that it's an SDNY case
NOW: Two men who worked with Rudy Giuliani to dig up dirt on Joe Biden have been arrested and charged with campaign finance violations (HT
@kenvogel
for the doc). They'll make their first court appearance today at 2pm in federal court in Alexandria.
buzzfeednews.com/article/zoetil…
@kenvogel
NEW: Giuliani associates Lev Parnas and Igor Fruman, who were just arrested on campaign finance violations, have been subpoenaed by House Democrats after they refused to comply with a request for voluntary cooperation:
intelligence.house.gov/uploadedfiles/…
Story:
buzzfeednews.com/article/zoetil…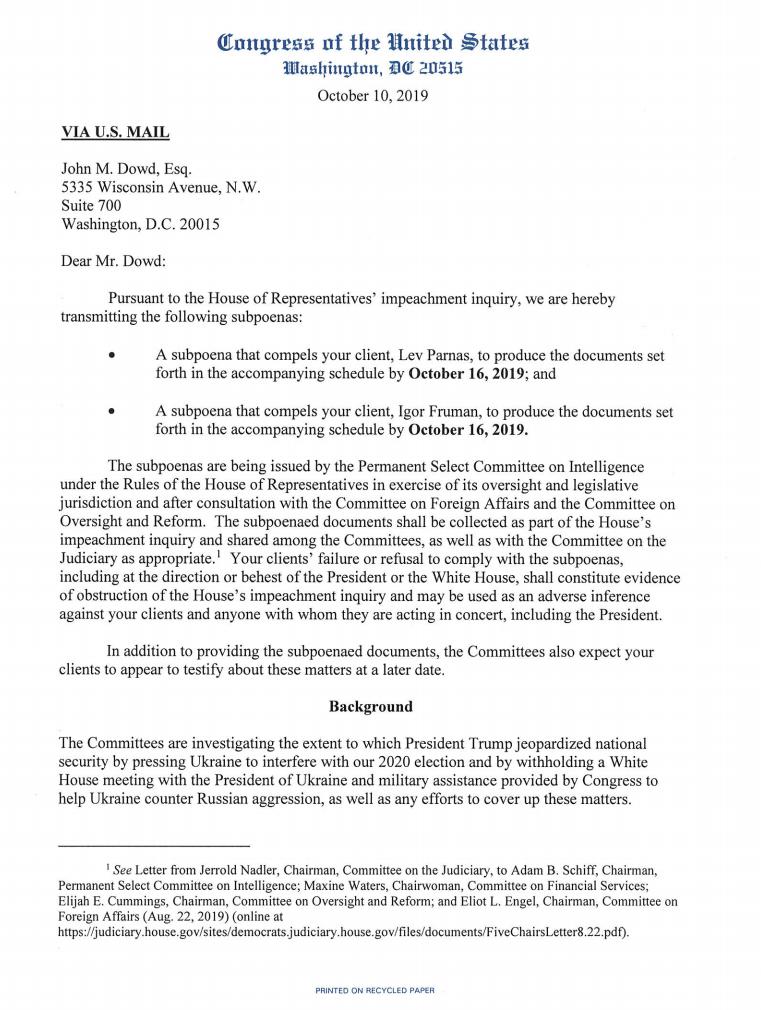 Everything old is new again
Senior DOJ official speaking on background said AG Barr was briefed on the investigation into Parnas and Fruman shortly after he was confirmed in Feb. He was made aware they were going to be charged and has been supportive of the case, the official said
buzzfeednews.com/article/zoetil…
Hello from the federal courthouse in Alexandria, where Lev Parnas and Igor Fruman are set to make their first court appearance at 2pm. Story:
buzzfeednews.com/article/zoetil…
It's EDVA, which means, sadly, no phones, computers, or other devices allowed inside – stay tuned.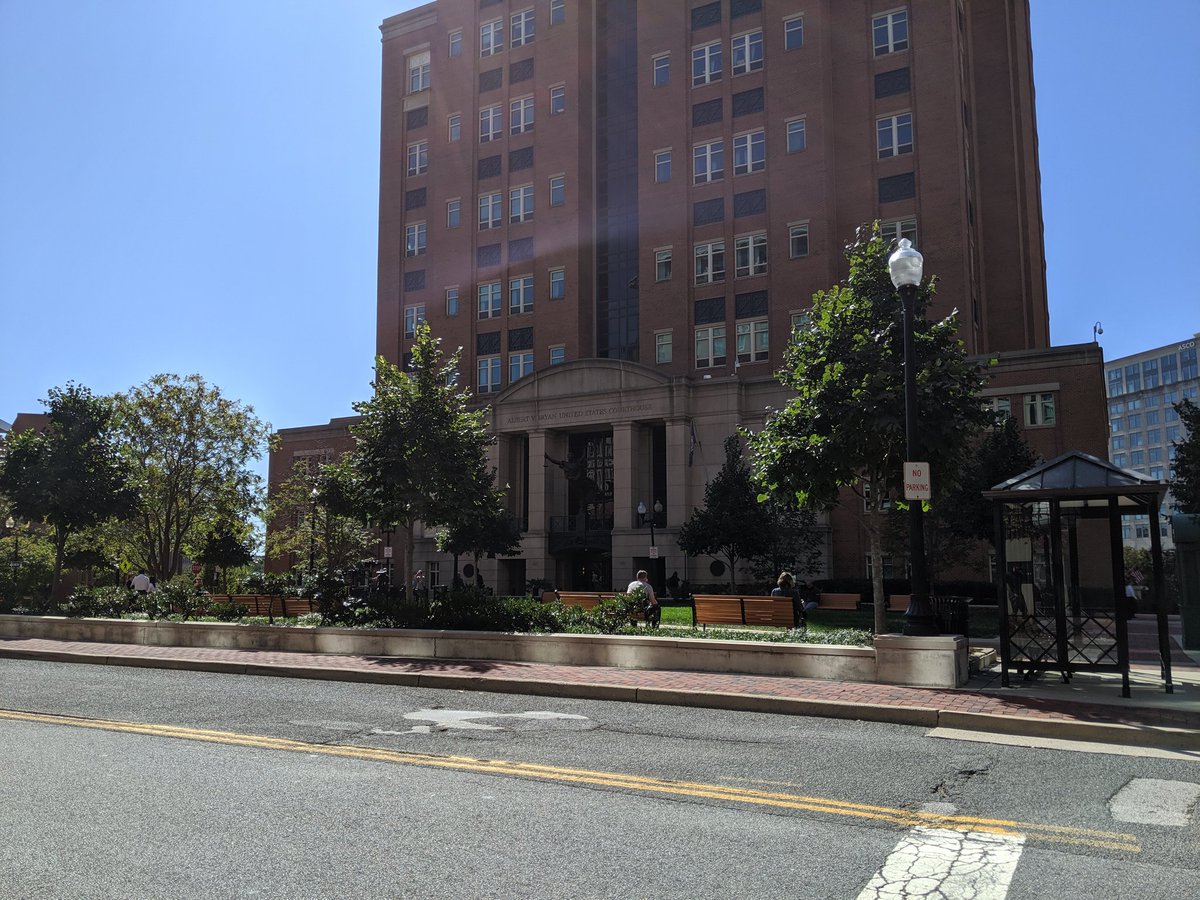 NOW: Lev Parnas and Igor Fruman just made their first court appearance in EDVA. Prosecutor said they've discussed a potential bail package, Parnas and Fruman's lawyer needs more time to discuss it, so they're back in custody. Govt is concerned about them as flight risks.
Prosecutor from SDNY said a judge in New York has been assigned and is set to hold a hearing for them next Thursday. So right now, no clarity on whether they'll be released before appearing in NY, but a bail package is being negotiated and for now they remain in custody
The magistrate judge in EDVA said he couldn't guarantee he'd have time for Parnas and Fruman to come back to court today after talking with their lawyers about the proposed bail package. So now we're just waiting.
Parnas and Fruman are being temporarily represented in EDVA by Kevin Downing and Tom Zehnle, who you may remember as Paul Manafort's lawyers; they're in the process of getting lawyers for SDNY. Asked Downing before the hearing how Manafort is doing: "Hanging in there."
Parnas and Fruman appeared in court today wearing t-shirts (black for Parnas and white for Fruman) and black pants. They said they didn't need interpreters. Otherwise they didn't speak during the hearing.
All the latest on the charges, what we know, and Parnas and Fruman's first court appearance this afternoon:
BREAKING: A judge has approved a bail package for Parnas and Fruman, they'll be released once conditions are met:
- $1M bond each
- Home detention + GPS/location monitoring
- 3rd party custodian responsible
- Can only travel to SDNY and SDFL, and must get approval first
SDNY prosecutor Nicholas Roos said the govt was satisfied these conditions would address the flight risk. Defense lawyer Kevin Downing said their passports were already seized by the feds and they have no other passports/travel docs.
Magistrate judge said he was "reluctant" to grant release given the relative lack of info in the record before him, but was willing to do so given that the two sides had reached an agreement. Parnas and Fruman are due to appear in SDNY next Thursday at 3:30pm
The judge noted that it can take some time for the court to process and sign off that release conditions are met, so Parnas and Fruman will remain in custody and sort of in limbo while that's happening - he urged them to get things together quickly if they want out soon
No comment to reporters from Kevin Downing as he left the courthouse (Downing is temporarily representing Parnas and Fruman while they secure counsel in SDNY)
(And a correction here, the prosecutor's first name is Nicolas with no "h")