We write to the J&K Govt and MHA seeking immediate restoration of 4G internet services in Jammu & Kashmir.
internetfreedom.in/internet-slowd…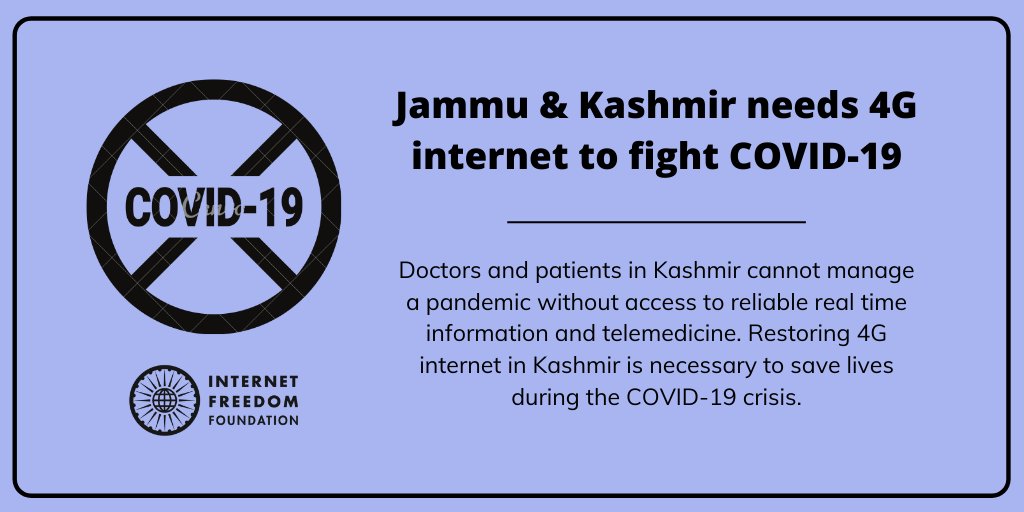 Without 4G internet services, people of Jammu & Kashmir are being deprived of:

❌Telemedicine
❌Access to latest studies, protocols and manuals for doctors
❌Access to accurate and real time information for patients
❌Effective public outreach with videos in vernacular languages
The internet slowdown in Jammu & Kashmir violates the fundamental right to healthcare which is non-derogable. The region already has 7 confirmed COVID 19 cases and the Govt must act soon to provide doctors all available tools including high speed internet to contain the virus.
A copy of the representation can be accessed here. We urge you to go through it to appreciate the time sensitive nature as well as the larger legality of the underlying demand to restore complete internet access with 4G connectivity.
drive.google.com/file/d/1f6vpJ0…