December 5th, 1955: A 26-year-old baptist minister helped to organize a boycott addressing racially segregated bus systems in Montgomery, Alabama as well as the unconstitutional arrest of Rosa Parks just four days before. This organizer was Rev. Martin Luther King Jr.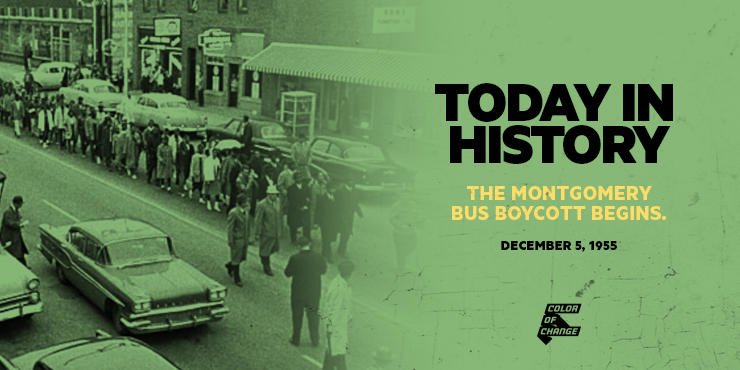 On December 1st, we discussed the starting point for the Montgomery Bus Boycott. Check out that thread:
When Rosa Parks was arrested for refusing to leave her seat for a white man, Black community leaders began to organize. A group of Black women, known as the Women's Political Council, began to circulate fliers calling for a boycott on the day Parks would be tried.
The 50,000 flyers released by the Women's Political Council read as such: "The Women's Political Council will not wait for Mrs. Parks' consent to call for a boycott of city buses. On Dec. 2, 1955, the women of Montgomery will call for a boycott to take place on Monday, Dec. 5."
The Women's Political Council was not alone in helping organize this boycott. Several Black leaders got together to form the Montgomery Improvement Association (MIA). Rev. Martin Luther King Jr. was elected president of the group.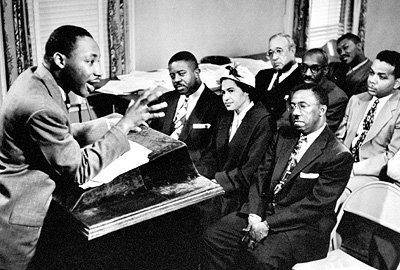 The Montgomery Bus Boycott lasted 381 days and, initially, did not include changing the segregation laws. Instead, the Montgomery Improvement Association demanded courtesy, the hiring of Black drivers, and a first-come first-seated policy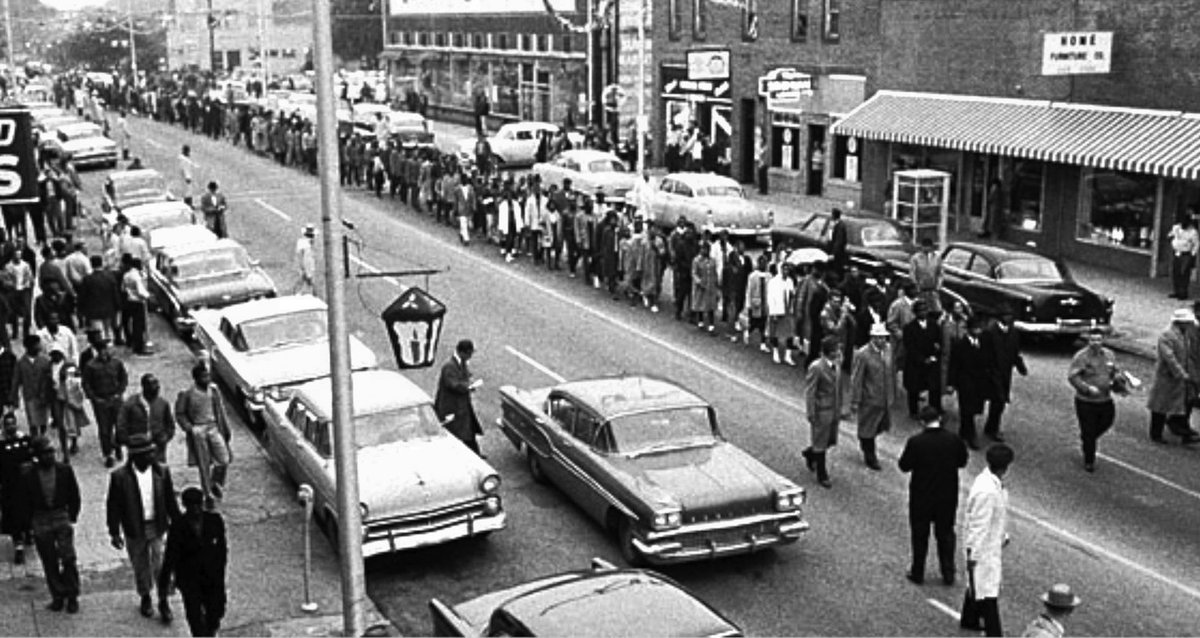 During this time, a group of five Montgomery women, represented by attorney Fred D. Grey and the NAACP, sued the city in U.S. District Court. Their goal was to have the busing segregation laws totally invalidated.
To sustain the community and the movement throughout the 381 day period, Black leaders offered carpools and regular mass meetings to keep the community mobilized. Black taxi drivers also began charging 10 cents (the same price as the bus fare) for Black riders.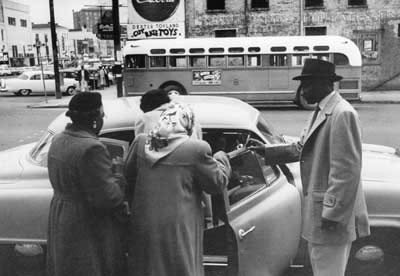 The Montgomery Bus Boycott ended on Dec. 20, 1956 & is recognized as the earliest mass protest on behalf of civil rights in the U.S. It also uplifted Martin Luther King as a prominent leader of the civil rights movement.
This movement has truly informed much of our navigations within the movement for Black lives today.
#BecauseOfThemWeCan