We're going to be playing a lot of "Follow the Money" in the coming months, so let's start off with an interesting tale of one of the key players:
The Curious Case of Wilbur Ross.
1/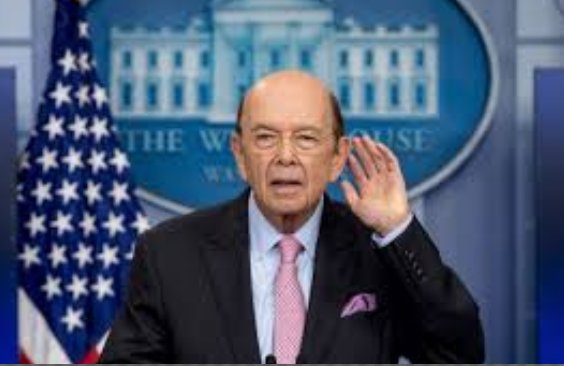 As many of you likely know, Ross made the news last year after Trump named him as his Secy of Commerce.

Since Commander Babyfingers tends to surround himself with fellow grifters and scam artists, folks naturally expected to find dirty laundry aplenty in the Ross closet.

2/
That led inquiring minds to do a quick scratch-and-sniff of Ol' Wilbur's background - where they discovered something rather interesting:

Ross had been Vice Chairman of the largest bank in Cyprus.

3/
For those unfamiliar with Cyprus, it's a quaint little island haven a mere sail away from a whole lotta U.S. interests - namely Turkey.

Cyprus' largest import though isn't a foodstuff. It's money. Cyprus is a banking haven - or was, at least.

4/
Cyprus has long been known as a center for money laundering and moreover, as a place for wealthy people to park money they want to get out of their home country.

Read: Russia.

5/
Naturally, Trump appointing a guy who sat atop the largest bank in one of the largest money centers for wealthy Russians led many a person to put 1 and 1 together to make 2.

The Ross story ain't quite that though.

6/
Oh, Trump likes Wilbur Ross alright but his reasons go way back.

Ross saved Babyfingers' a** perhaps more so than any other figure in Trump's failure-riddled past.

Arguably, without Wilbur Ross, there would be no modern-day Trump.

7/
Back in the 1980's, Trump made a name for himself by spending like a drunken sailor on casinos which he had absolutely no reasonable plan to run as going concerns.

As is his M.O., Trump was borrowing and spending like a narcissistic loon... (see: 2017 Tax Plan)

8/
Naturally, spending more of other people's money on things that produce less than you need to pay them back tends to go badly - and Trump found himself within an inch of being entirely wiped out.

Enter Wilbur Ross.

9/
A far younger Wilbur Ross - I believe he was only 237 years old at the time - came to Trump's rescue.

Ross represented some of Trump's investors... and to the dismay of other investors, he helped engineer a plan that left Trump in control of the assets he had bankrupted.

10/
The deal was akin to leaving the arsonist in charge of fire safety during the rebuilding of the apartment complex they had burned down.

For Trump, it gave him a career-saving lifeline: it kept him in his businesses with an income source.

11/
Without the deal Ross helped architect, Trump would have lost nearly everything AND had no way to earn any of it back.

So, Trump likely has Ross way atop a short list of people who "helped" (i.e. enabled) him to continue profiteering off failure for decades.

12/
Now, here's the interesting thing...

Ross is not a classic grifter in the traditional mold of someone like say Carl Icahn (who Trump also turned to and who is now under investigation).

13/
Ross is what they call a "turnaround artist". He has made an egregious fortune by buying "distressed assets" - that is, pieces of wounded businesses - and then reaping big gains when their fortunes improve.

14/
Politically though, Ross has always been a Democrat. In fact, his then-wife once attempted to mount a campaign for Governor of NY as a Dem.

Ross has always been quite blue despite the presumption that he's on Team Red.

15/
In fact, long before Trump was even a cold shudder up the backs of Democrats, Ross helped save and turnaround a bank that has been important to MANY Dems' campaign finance: Amalgamated Bank.

16/
Amalgamated is as progressive a bank as they come. They've helped Clinton, Gillibrand, and countless other Dems. They are the bank of choice for numerous unions. They invest responsibly. They're the anti-Wells Fargo.

Ross saved them and still sits on their Board, I believe.
17/
Even Ross' Cyprus connections are less damning than they seem.

In 2012-2014, the Cypriot banking sector collapsed.

In 2014, Ross rode into town and plucked a senior role at the country's largest bank ostensibly to lead a turnaround.

That's kinda what he does.

18/
Now, Wilbur has been less than unimpeachable, no doubt.

As was discovered in the Panama Papers, he as investments which tie to Russian-held companies. He isn't without taint.

19/
However, when taken as a whole, Ross has a long track record of being a left-leaning supporter of Dems who just so happened to have landed in Trump's good graces thanks to one moment in Trump's checkered business history.

20/
What's interesting about this to me is that everyone assumes Ross to be a hyper-corrupt, willful co-conspirator in all things Trump-Money-Russia.

I'm not sure the case won't prove to be the opposite.

21/
Ross has made a career of profiting off of companies' recoveries... Trump has made a fortune off of profiting despite their failures.

Ross is no friend of Repubs... and he sat atop a bank whose vaults were filled with the kinda money a Robert Mueller would want to know about.22/
We'll just have to wait to see how the rest of Stupid Watergate plays out but don't be surprised if in a plot twist, Wilbur Ross turns out to have never been on the losing side after all...

23/
...and don't be surprised if Ross ends up being an unexpected ally - or at minimum. fails to help Trump when he most certainly could have.

Cyprus and Ross are smoke that might actually help Trump catch fire.

The real money trail runs through Germany and Deutsche Bank.

<end>
p.s. one of the mistakes true, clinical narcissists like Trump make over and over is misreading others' loyalty.

When people do things that benefit the narcissist - even out of self-interest - the narcissist mistakes it for a personal fondness for them.
Narcissists think people who act nice to them truly must like and approve of them.

That's the irony of narcissism. Narcs are perpetual manipulators, yet are highly susceptible to being manipulated.

Trump has no idea who his friends are... and has no idea who isn't one.