Open Mandapa with shining lathe turned pillars at Amruteshwar Temple, Chikmanglur(Karnataka)
One can't say that pillars are more than 800years old. The reflection coming from stone pillars is simply amazing. Marvel indeed!
Built: 1196CE
#ReclaimTemples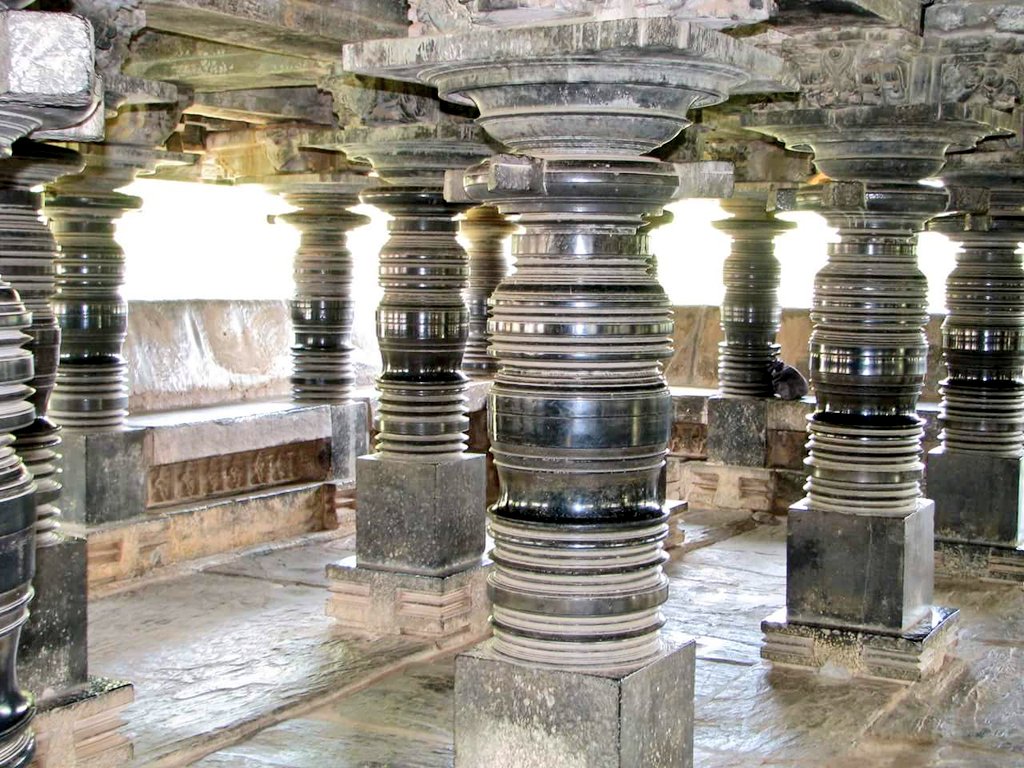 Thread continued...
2)Lathe turned column supporting ceiling of Mantapa, VeeraNārāyana Temple, Belavadi(Karnataka)
Built: ~12th century CE
Where else do we see such an amazing symmetry and play of light!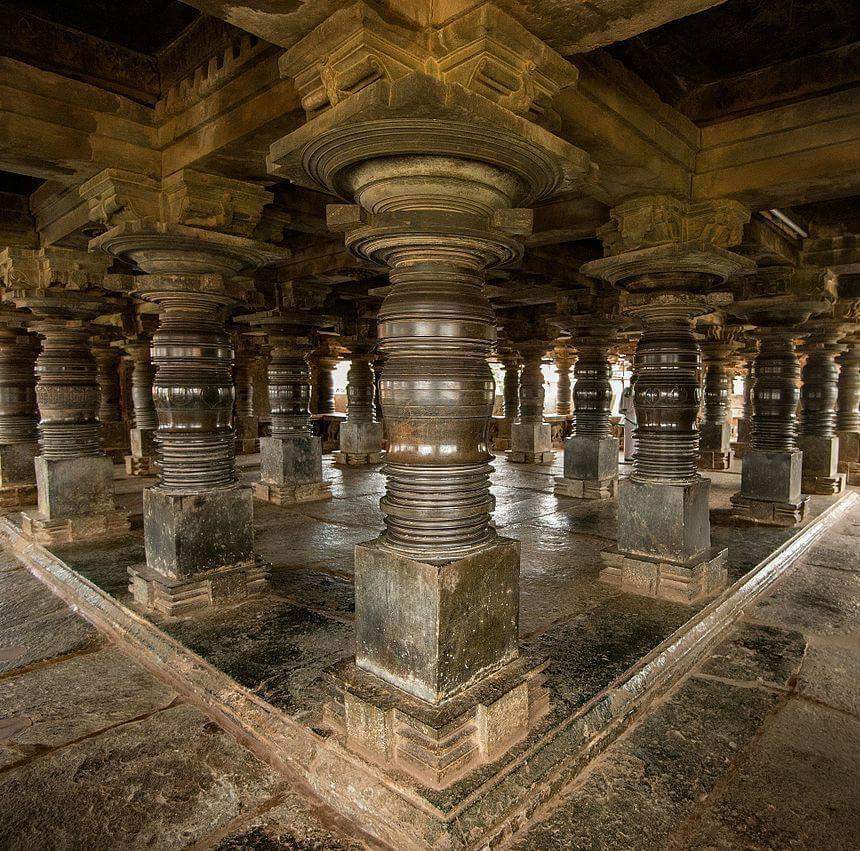 Details of a lathe turned pillar in Hoyasaleshwara Temple, Halebidu(Karnataka)
Just see the perfectly turned grooves and flat surfaces of rings. Truly a marvel of ancient engineering! These monolithic pillars are built in soapstone.
Dated: ~12th century CE
#ReclaimTemples